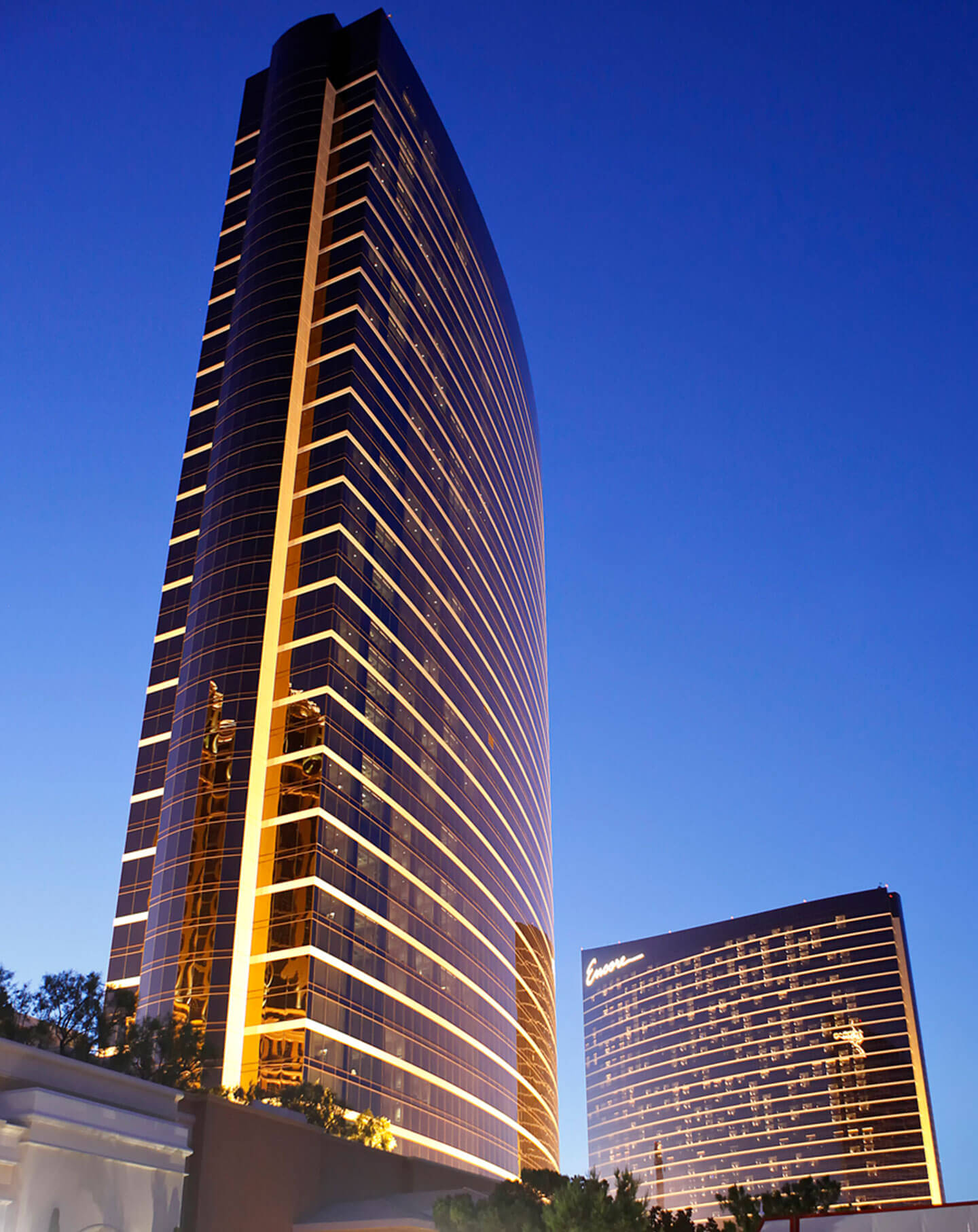 COUTURE Travel & Housing
Retailers: If you didn't book your hotel at the time of registration, you can book your hotel stay through COUTURE's official housing agency, Maritz Global Events (MGE) by calling 864.208.3716 or click here
Exhibitors: If you didn't book your hotel at the time of registration, you can book your hotel stay through COUTURE's official housing agency, Maritz Global Events (MGE) by calling 864.641.0350 or emailing couexh@maritz.com
The Oasis of Las Vegas: The Wynn Resorts
The Wynn Hotel and Resort and Encore Wynn Las Vegas are the oasis of Las Vegas; they offer the perfect ambiance and tranquility to re-energize during the hectic Las Vegas Market Week. The Wynn Resort is conveniently located at 3131 Las Vegas Blvd. South, Las Vegas, NV 89109. The Wynn Las Vegas is the official home of the COUTURE event. COUTURE looks forward to welcoming you again at the Wynn Las Vegas and Encore Las Vegas.
Only COUTURE presents the most exclusive collections in the most exquisite atmosphere.
IMPORTANT ADVISORY – PLEASE READ
It has recently come to the attention of COUTURE's management team that exhibitors have been subject to solicitous emails on behalf of various unofficial Las Vegas service/housing bureaus and businesses using the COUTURE name. Please be advised that COUTURE has not and will not sell, rent, and/or distribute our exhibitors, sponsors, and/or attendees contact information and does not approve these institutions using the COUTURE name. These parties have obtained this information through some other unidentified source. COUTURE has warned these institutions to cease these unsolicited email and phone communications.
Therefore, when reserving your Wynn housing accommodations we recommend that you utilize the secure service available through COUTURE. You can reserve your housing either through COUTURE's online system or registration/housing customer service desk, which offers the guaranteed discount rate and terms and conditions which are exclusive to COUTURE.
Getting To Las Vegas
If traveling by air, you will arrive at Las Vegas' Harry Reid International Airport. Several shuttle-bus services operate from the airport, while taxis are also readily available. There is no train service to Las Vegas. Bus service is available between Las Vegas and major centers like Phoenix, Los Angeles, San Diego and San Francisco.
By Air
Harry Reid International Airport – The Las Vegas Airport is ranked among the 12 busiest airports in the world based on the amount of passenger activity, serving over 40 air carriers. With over 1,100 flights arriving and departing daily, Harry Reid International Airport offers direct flights to more than 125 U.S. cities. For further information please visit the Harry Reid International Airport.
Planning Your Trip to Las Vegas
Interactive Maps of Key Sectors of Las Vegas – click here
For more information on planning your trip to Las Vegas, log on to VisitLasVegas.com