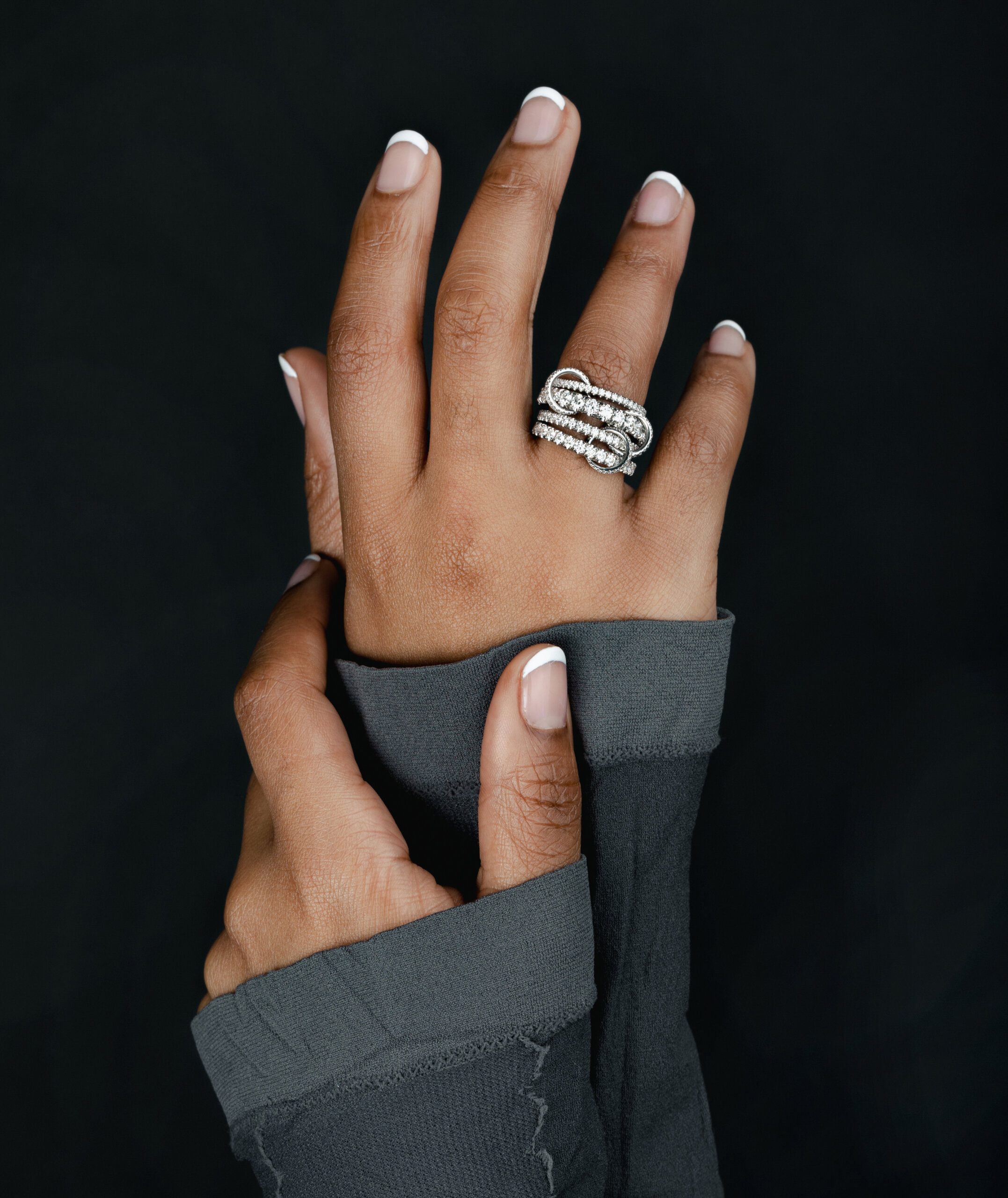 May 21, 2023
F
ollowing a successful, 2022 launch of their Platinum Spotlight Program, Platinum Guild International (PGI) has once again partnered with COUTURE to introduce a new cohort of talented, innovative designers to platinum's unprecedented properties. The program was developed to encourage some of COUTURE's note-worthy designers who are known for their yellow and rose gold creations to design a piece in platinum, and many of the designers from the 2022 program were so entranced with working with platinum that they have continued to evolve their platinum offerings with capsule collections that will debut at COUTURE. Showcasing a similar response to working with platinum, the new group of designers is already expressing how smitten they are to be working with the naturally white metal.
Header Image Features Spinelli Kilcollin
"I am in love. I feel it's completely unique and encompassing all that I love about jewelry." 

Tara Maria Famiglietti--ONDYN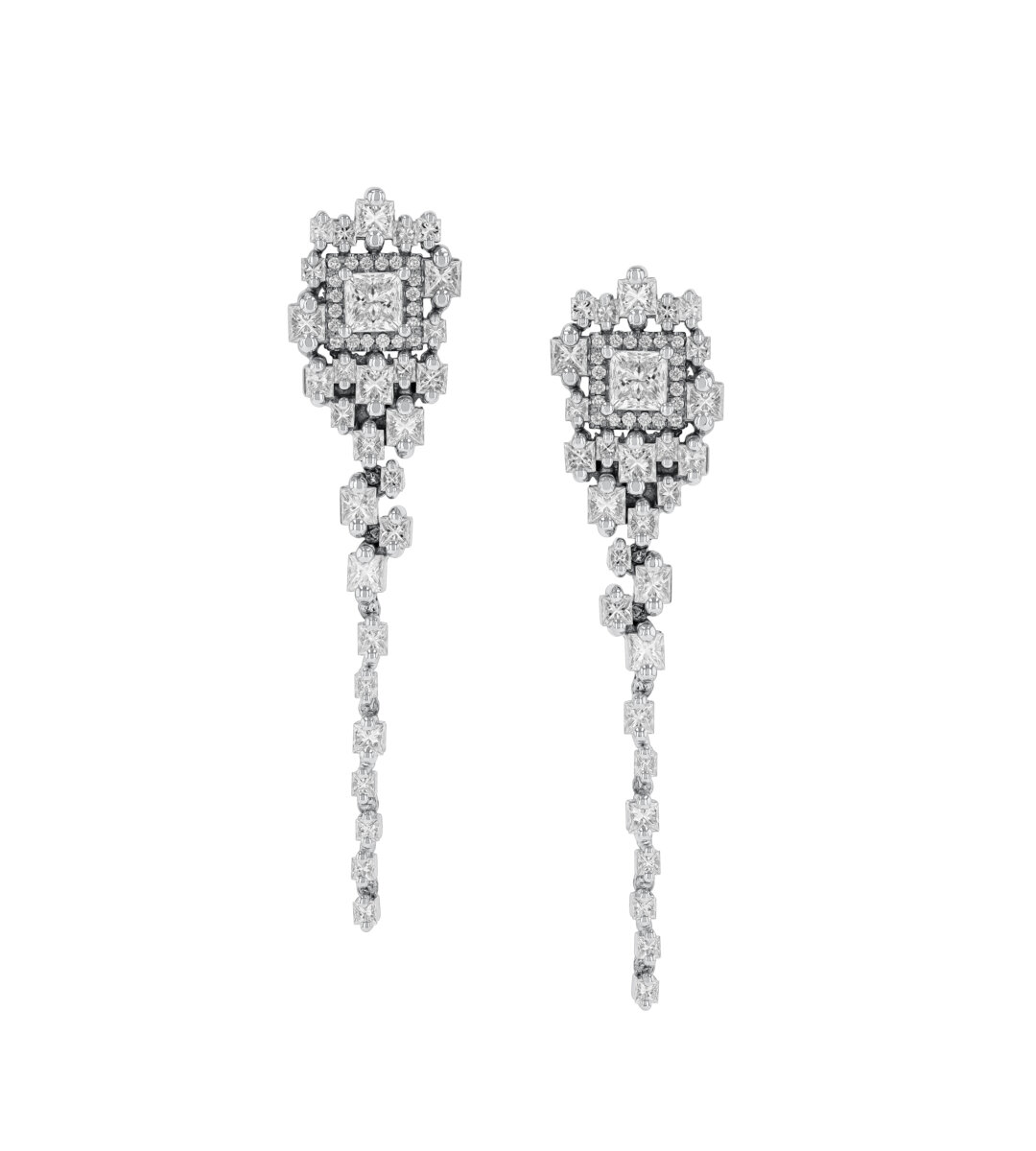 The designers selected for the 2023 program are Jacquie Aiche, Beck, Lizzie Mandler, ONDYN, Anna Maccieri Rossi, Jade Ruzzo, Sorellina, Ten Thousand Things, Vram, and Emily P Wheeler.
The 2023 COUTURE Platinum Spotlight Alumni are Harwell Godfrey, Retrouvai, Spinelli Kilcollin, Stephen Webster, Suzanne Kalan, and Walters Faith.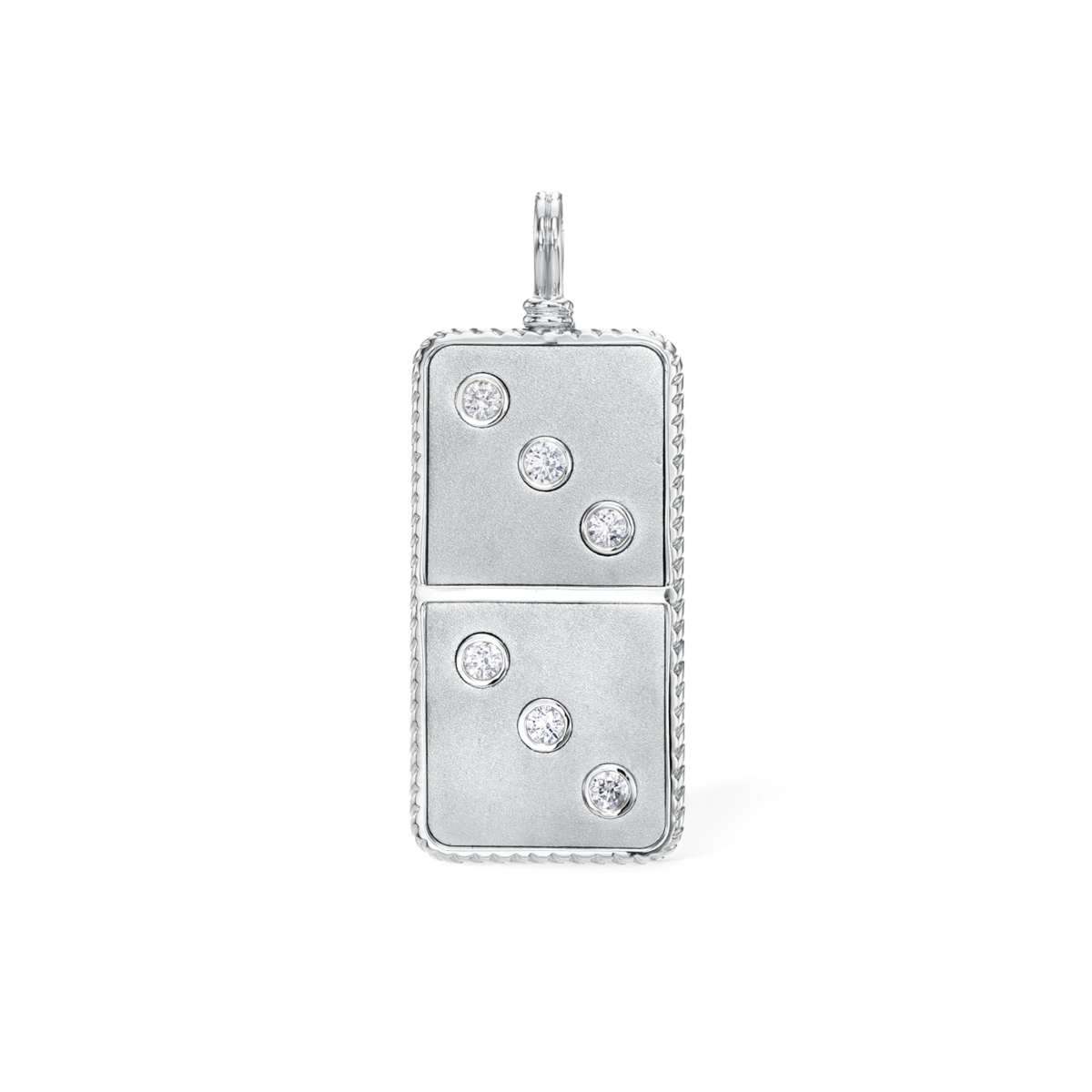 In joining the program, designers were given the option to create brand new pieces in platinum, or to create platinum versions of some of their best sellers. The resulting designs range from dramatic to subtle, and all highlight the precision and depth of tone that can only be achieved in working with platinum.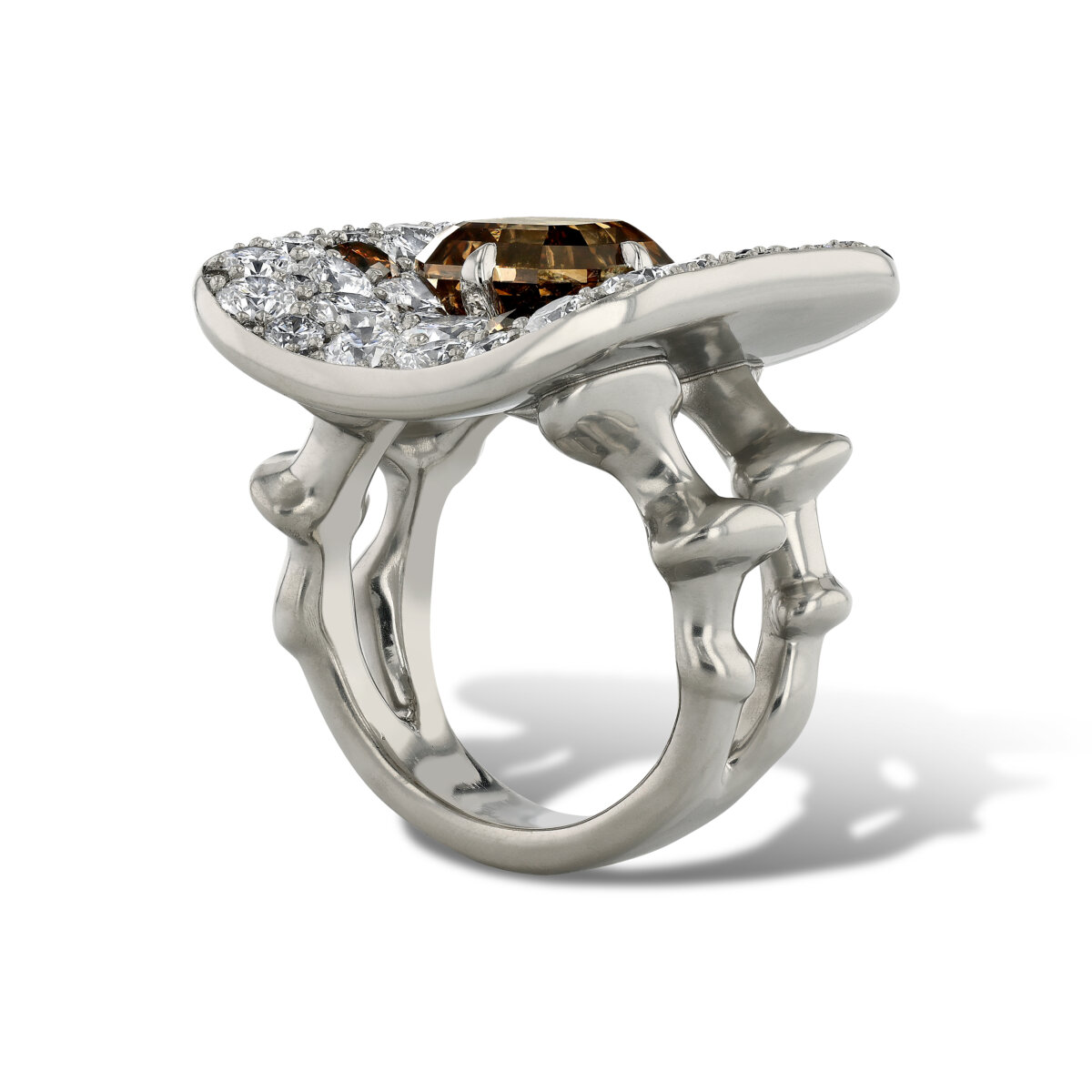 Designer VRAM, who has ample experience working in platinum but has been well known for his gold designs for years, took the opportunity to demonstrate his characteristic philosophical approach to the design process, "The Chrona Butterfly Ring is an evolution of forms that I've been studying in gold for around five years, so it was natural to evolve the material as well," he explains. "This ring is an exercise in complements and contrasts that I hope will contribute to an erosion of certain false dichotomies, i.e. organic vs. architectural, purity vs. diversity, and rustic vs. refined."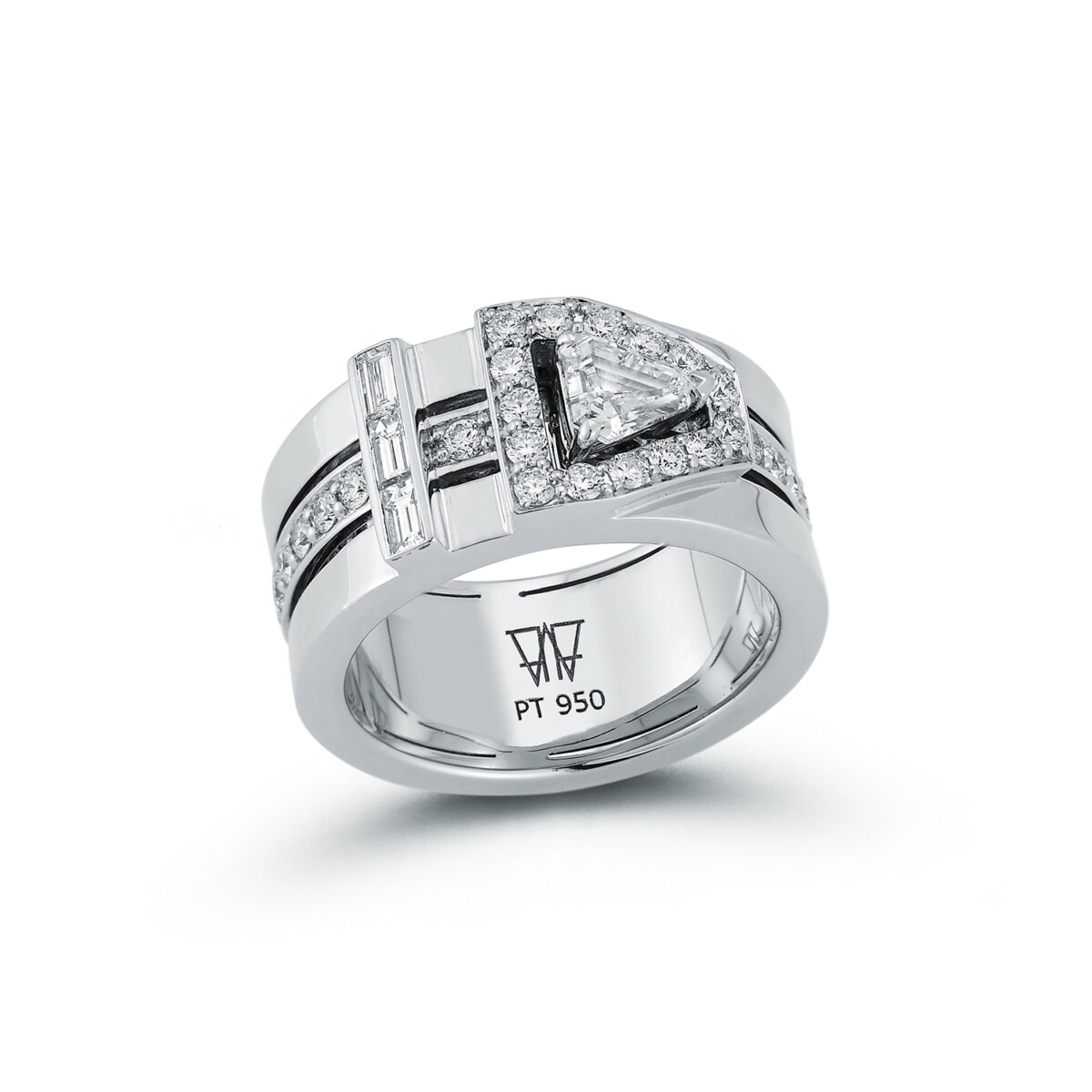 Both Jacquie Aiche and Lizzie Mandler noted that some of platinum's properties make it a little more challenging to work with but agree that the metal's unique ability to highlight gemstones and diamonds has unprecedented benefits.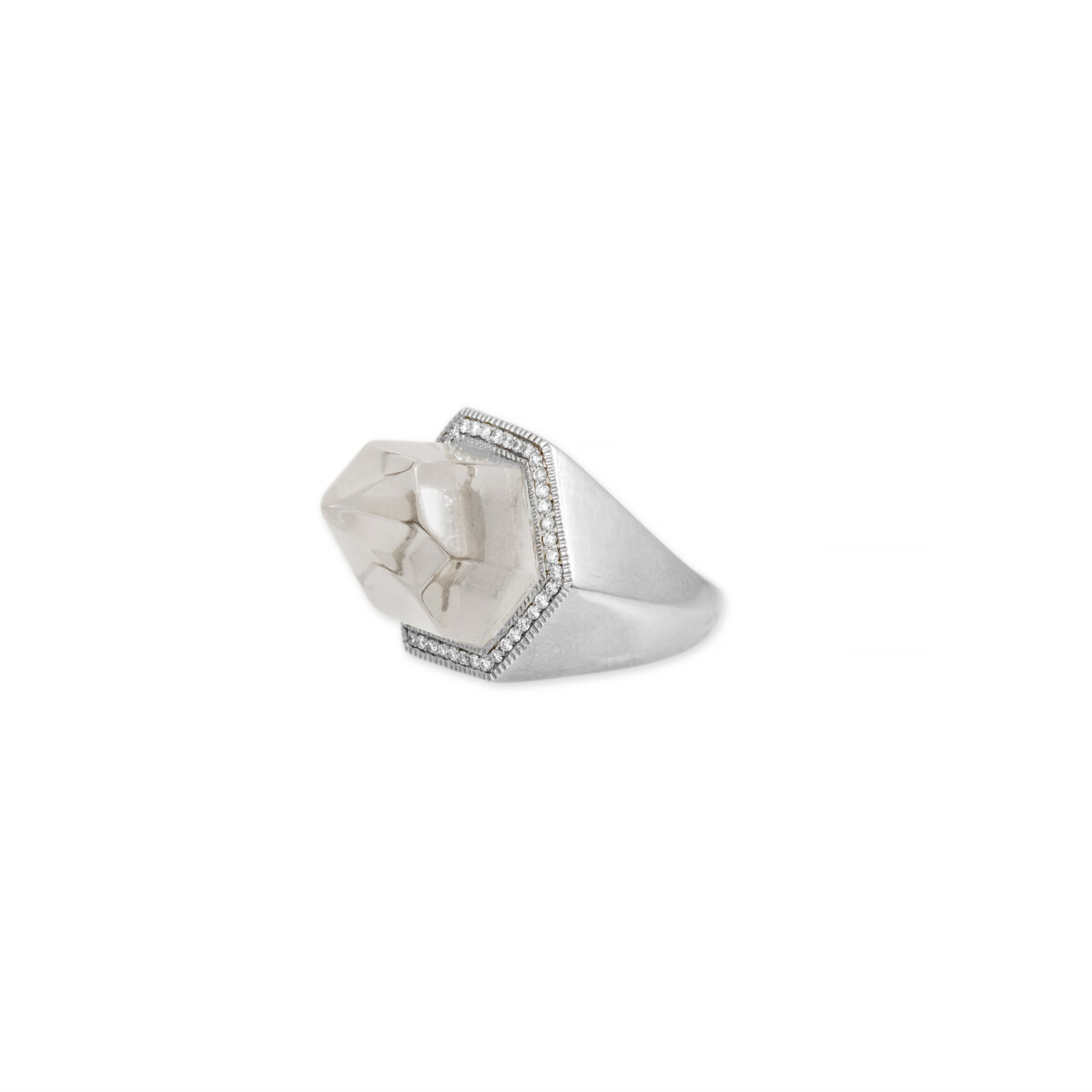 Jacquie is celebrated for her extensive gemstone collection, which she has carefully amassed throughout the years, hand-selecting gemstones for both their beauty and their mystical properties. She chose to incorporate one of her beloved Clear Quartz into her platinum ring, noting, "Working in platinum, blending these two elements together was really special." She's thrilled with the finished piece is emphatic about using platinum in the future.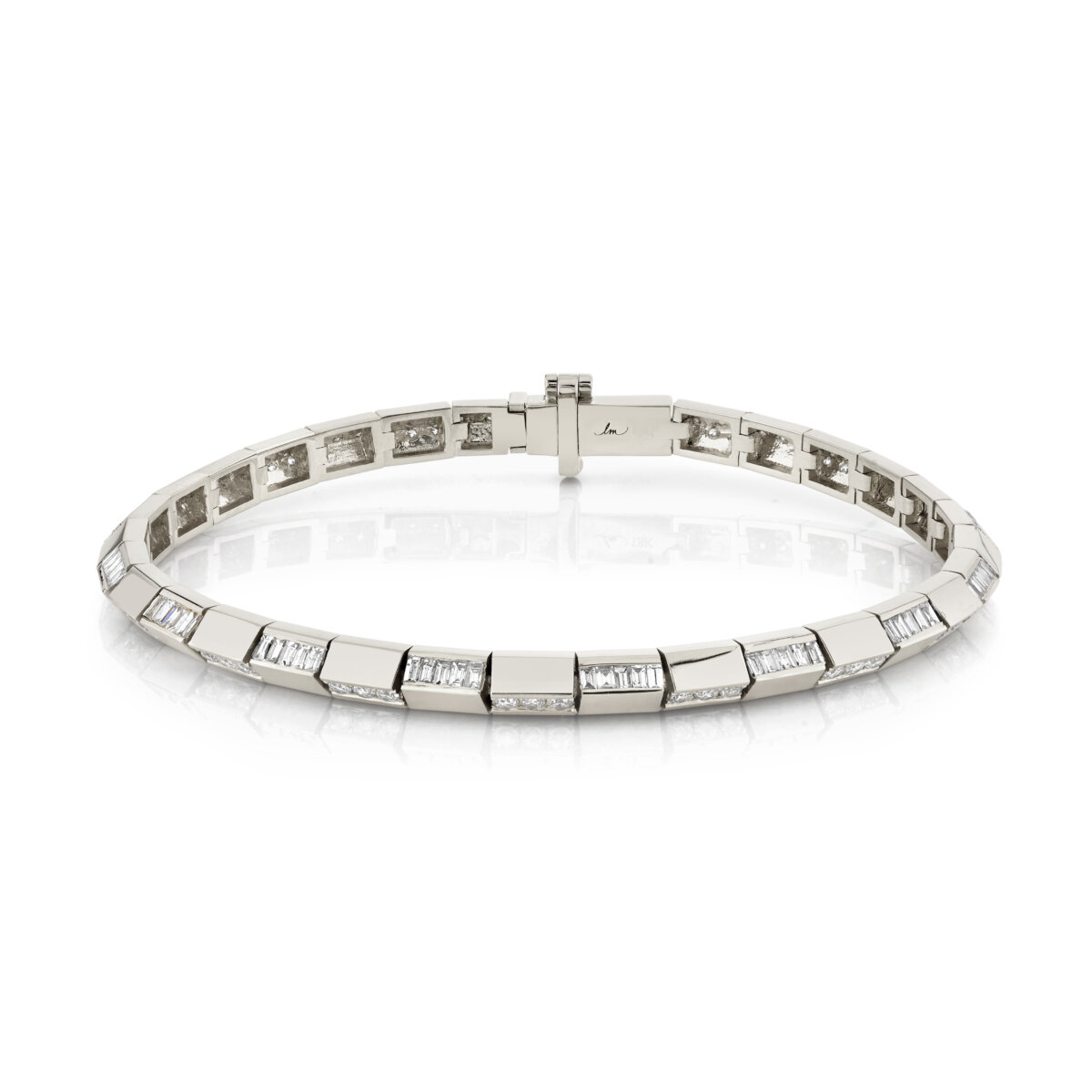 Lizzie Mandler, who along with Jacquie mentioned platinum is a softer metal to work with, was delighted with its ability to really highlight the diamonds on her popular Snake Tennis Bracelet, which she re-created for the program, "Platinum softens the knife edge silhouette, allowing the diamonds to be the central focus. I love the way platinum amplifies the brilliance of diamonds, creating the perfect backdrop for diamonds to really stand out and sparkle."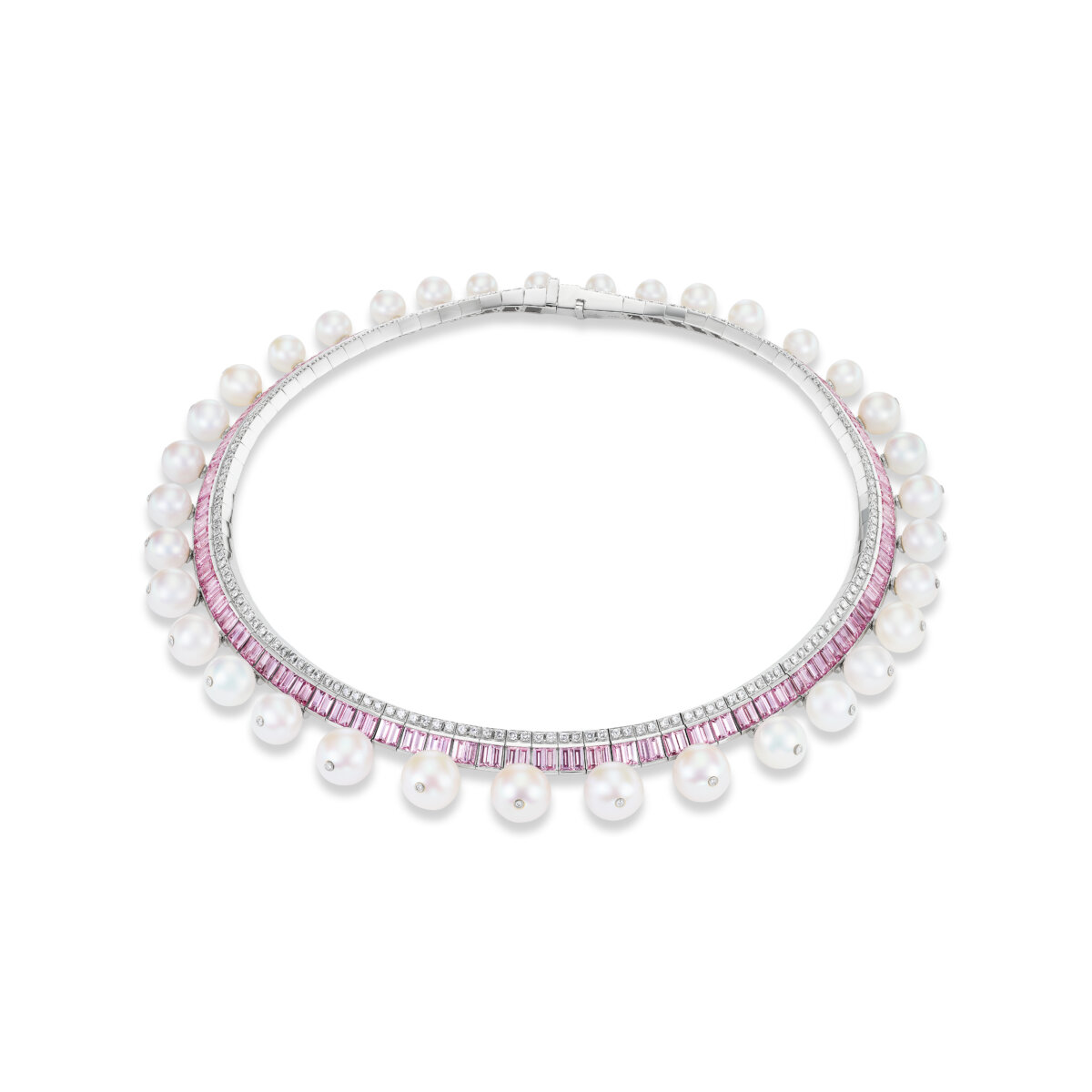 Also extolling platinum's ability to enhance the materials with which it is paired is Sorellina. Run by sister duo Nicole and Kim Carosella, the brand creates statement-making pieces that are designed with a contemporary, urban jewelry enthusiast in mind. Their design for the Platinum Spotlight program is a collar necklace featuring pearls, garnets and diamonds that strikes that beautiful balance of masculine and feminine sensibilities for which the brand is known, "Color is a huge part of Sorellina's DNA," Nicole, who is the brand's designer, explains. "I like to look at the hues of stones and metals when I design, and platinum opens up a whole new palette for us. The bright white quality of platinum highlights diamonds and colored stones, allowing them to shine in their purest natural color."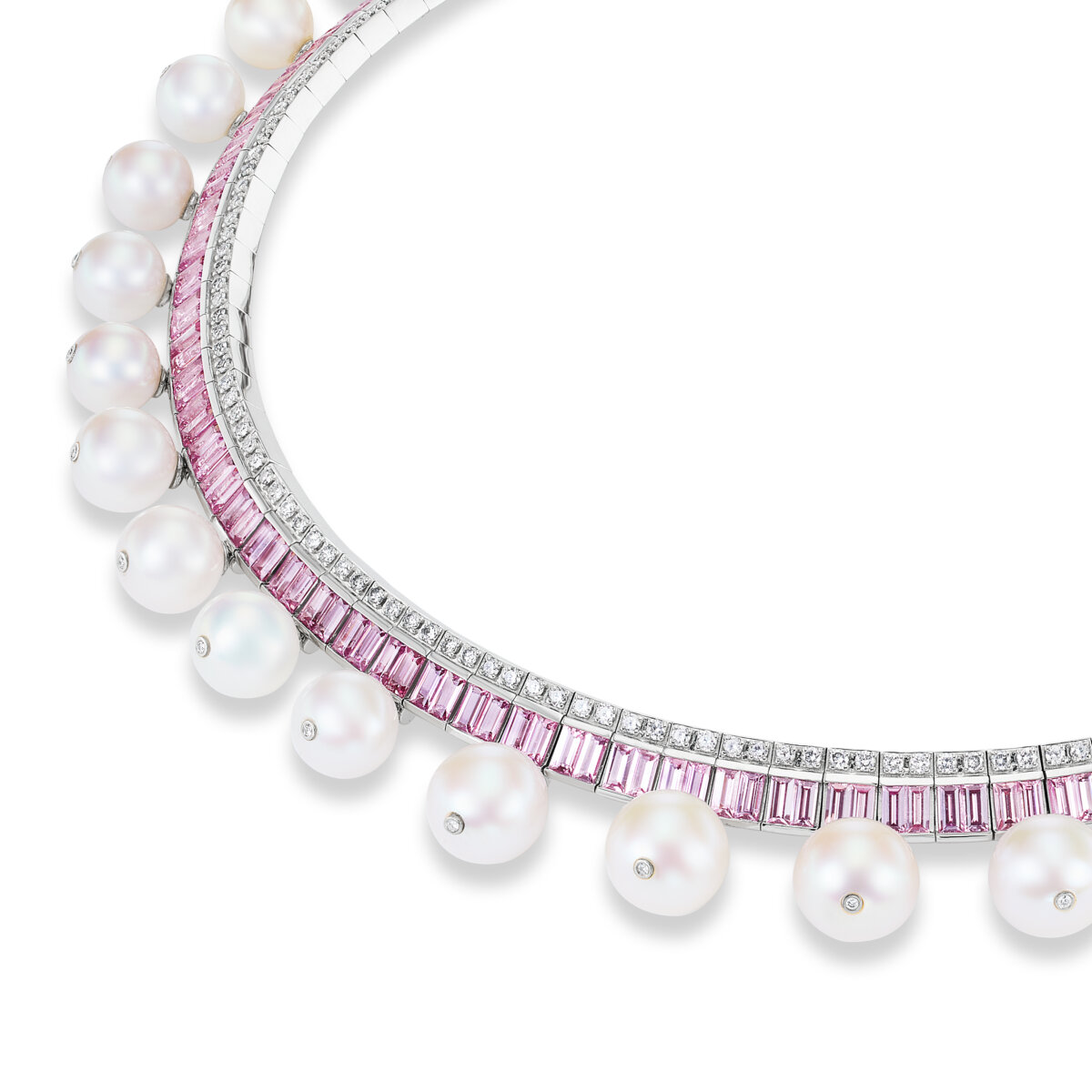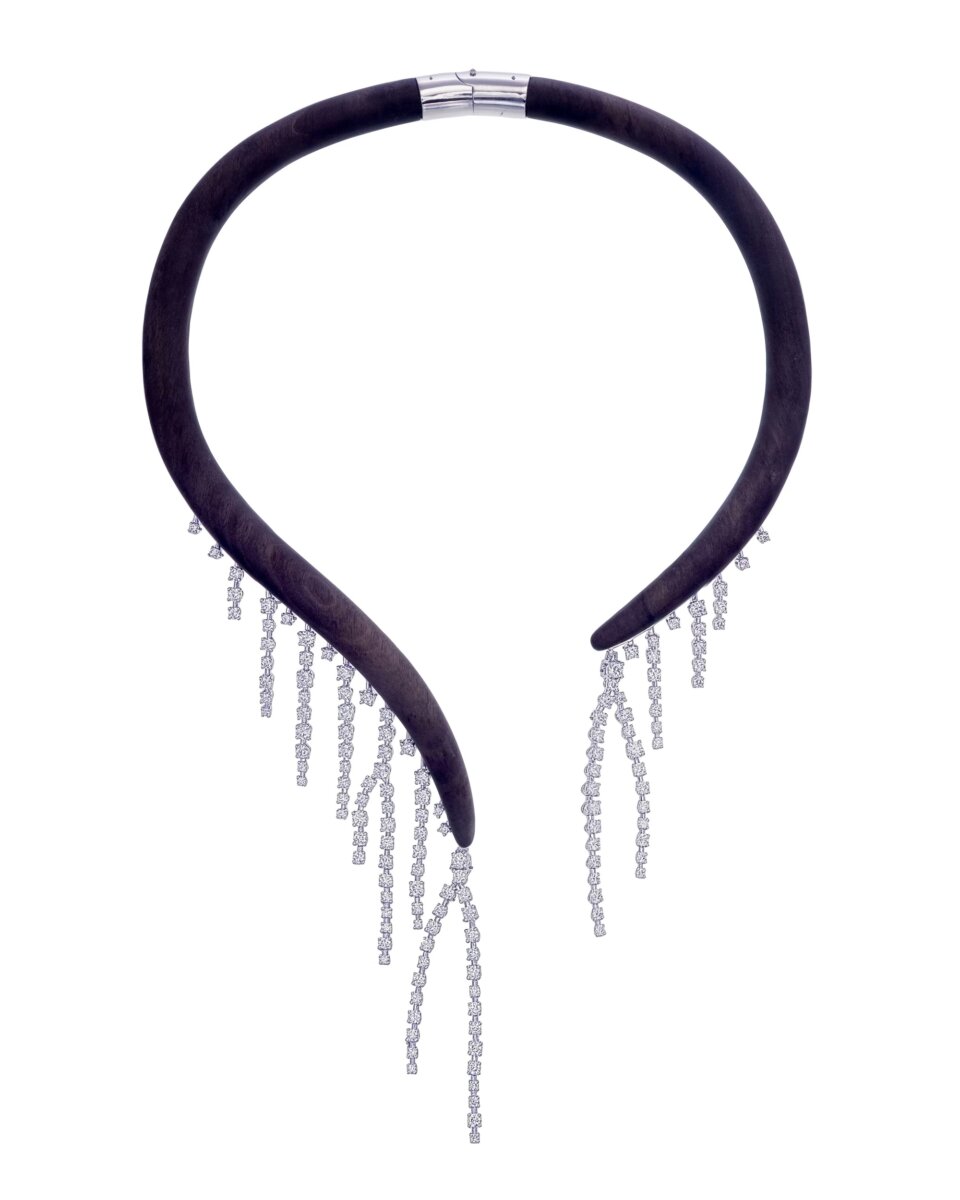 Emily P. Wheeler applied her characteristic flare for high fashion in the creation of her piece, while also incorporating her typical daring combination of materials. The resulting collar necklace is crafted in burnt wood, with diamonds set in platinum dangling alluringly on the wearer's décolletage. Noting she doesn't often work in white metals, she's always game for a challenge, and she loved platinum's ability to enhance the stones that often play a starring role in her pieces, "Platinum enhances the white of a diamond like no other metal," she enthused. "To play off of this and accentuate such ultra-luxurious materials, I incorporated burnt wood into my design. It gives the piece an interesting element of contrast and offers the signature Emily P. Wheeler touch of an unexpected material."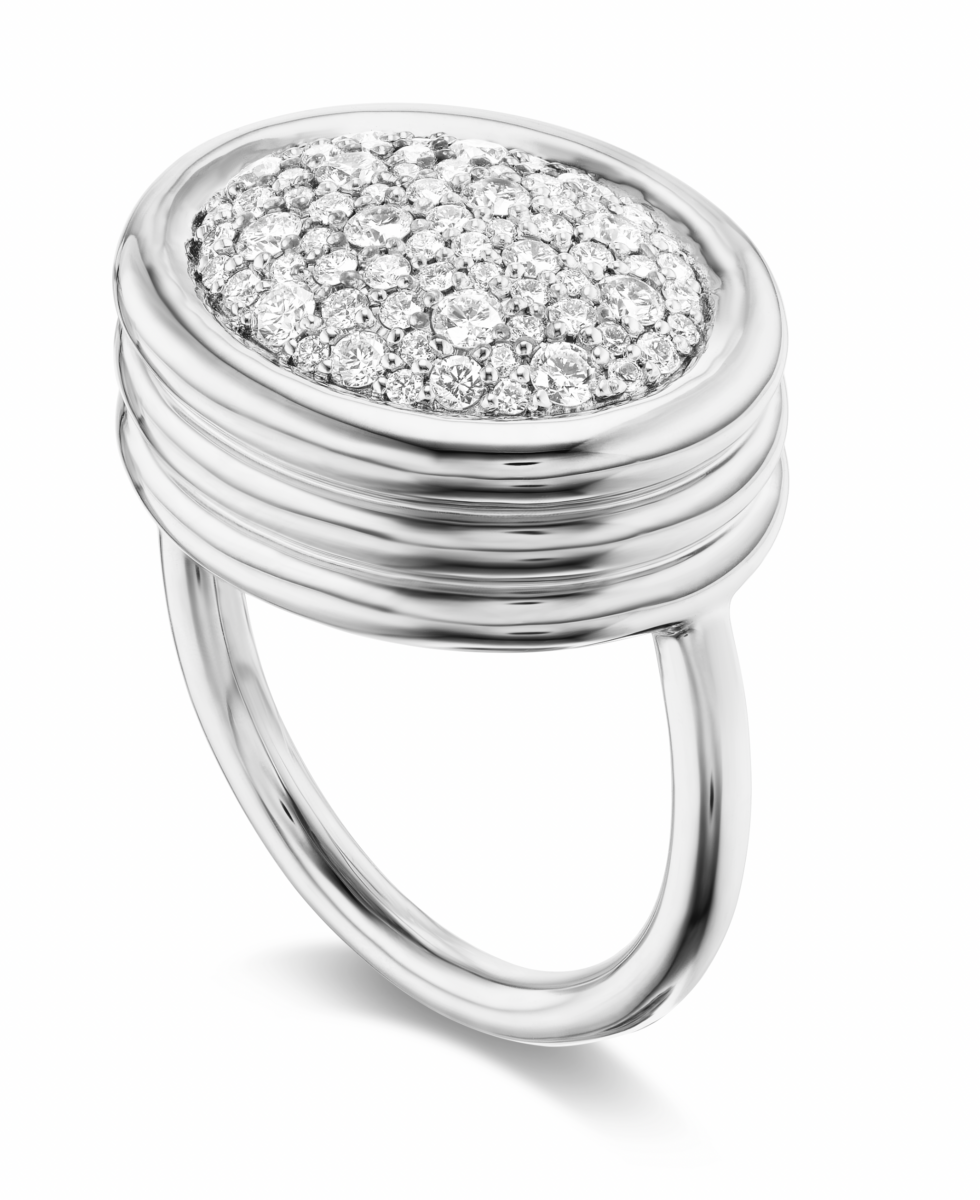 Beck Jewels designer, Rebecca Zeiidel-Paz, who had never worked with platinum in the past, was enamored with how substantial it feels and how its durability matches the intention of her designs, saying she "can't wait" to work with it in the future, "What first caught my attention was the weight of the metal," she explains. "To me it's important that my pieces have weight, it's a very grounding element, and this ring feels very substantial. I also really appreciate the durability of platinum, my pieces are made to be lived in, and passed down and enjoyed for generations to come.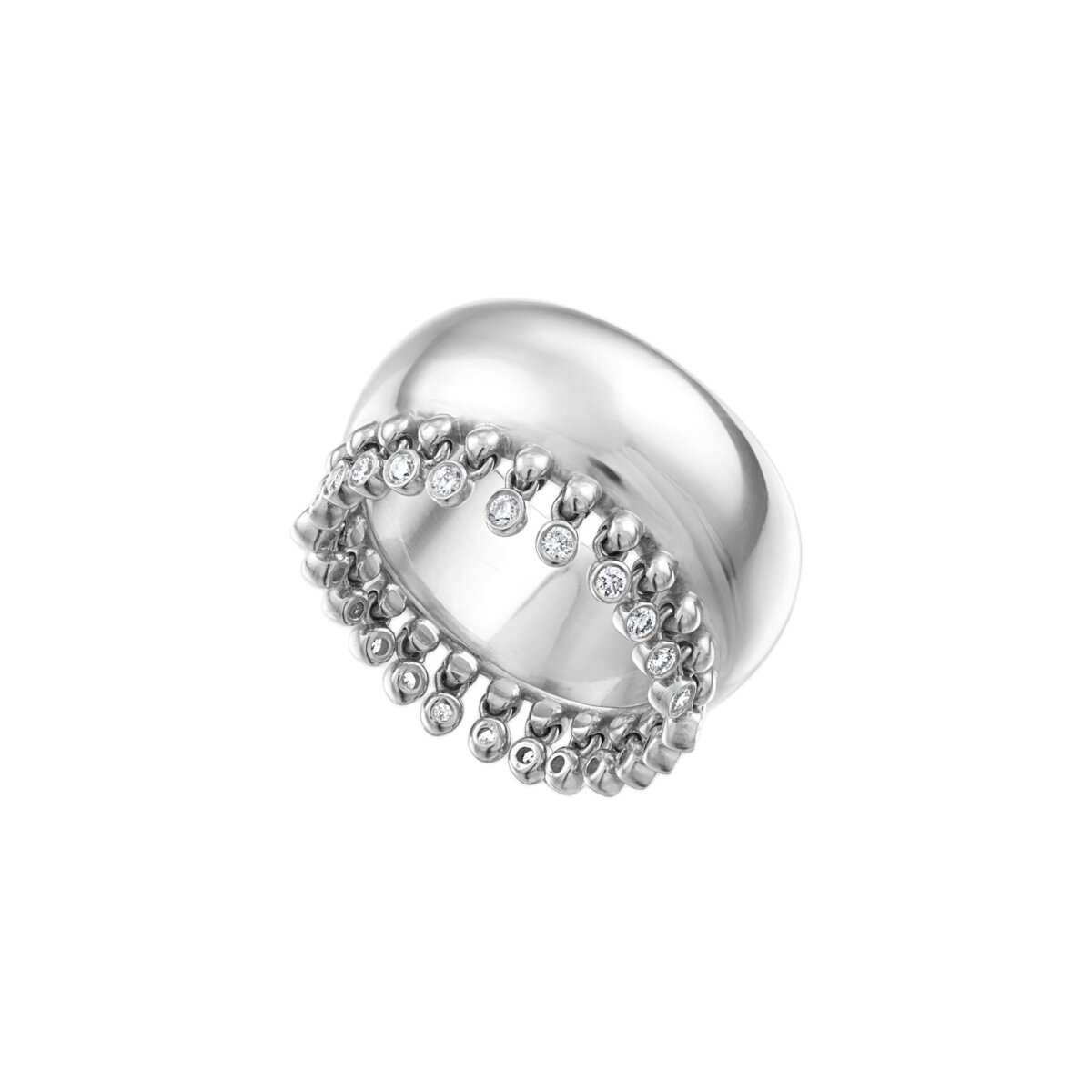 Designer Jade Ruzzo was thrilled with the opportunity to work with platinum for the first time and felt the metal's natural whiteness gave one of her metal-forward signature pieces "new life," stating, "The properties of platinum lend themselves perfectly to my signature Tennessee ring design; the weighty feel and natural white color bring out the best aspects of the ring." She's looking forward to re-creating additional pieces of her core collection in platinum.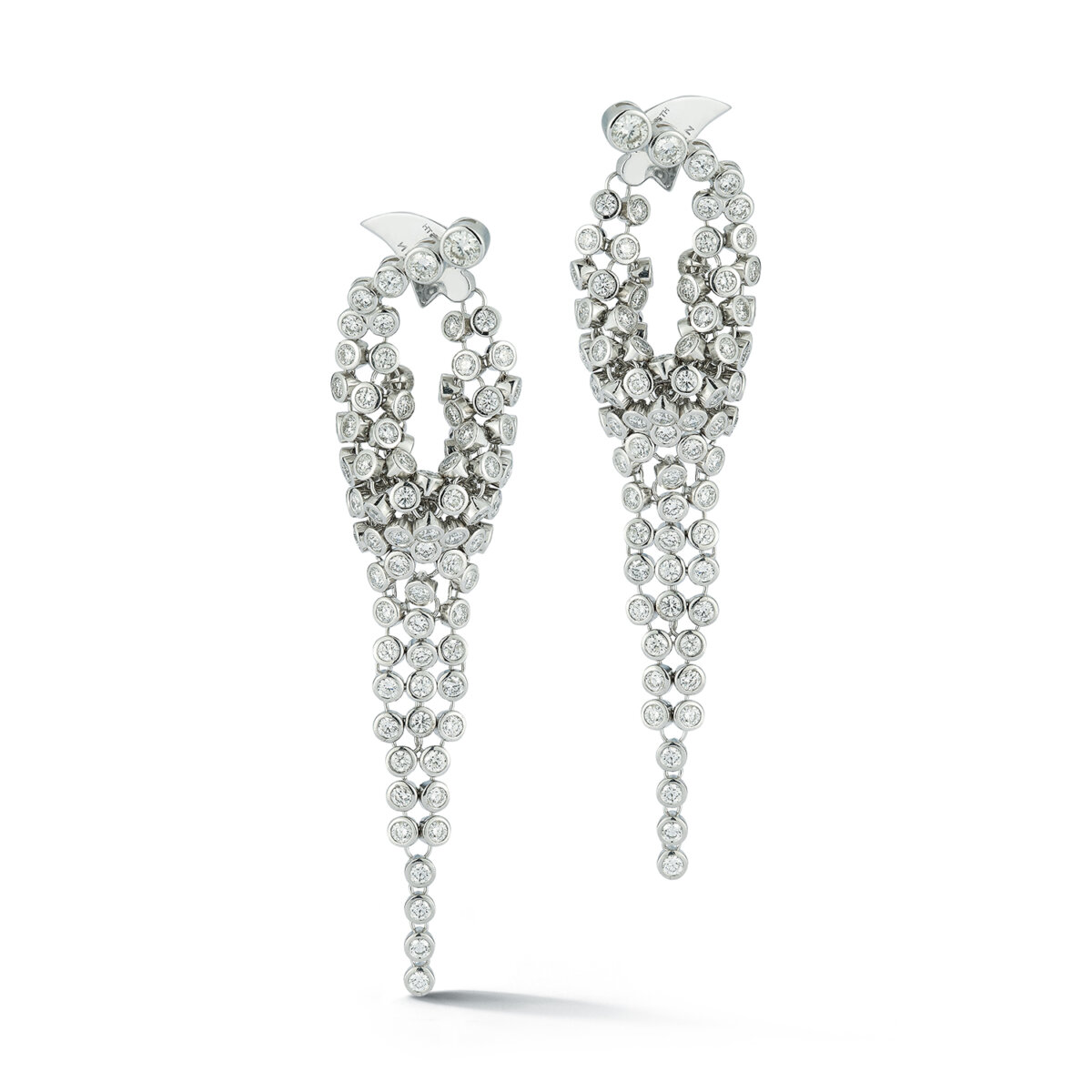 For ONDYN designer Tara Maria Famiglietti, the experience has sparked a "newfound love and appreciation for platinum." While she'd worked with platinum in the past on classic, bespoke pieces, she'd never tried to apply the metal to her water-inspired collection. She pointed out that the weight of the metal needed to be carefully considered in fabricating an earring in keeping with the fluid comfort of her work, and yet she declares, "I am in love. I feel it's completely unique and encompassing all that I love about jewelry."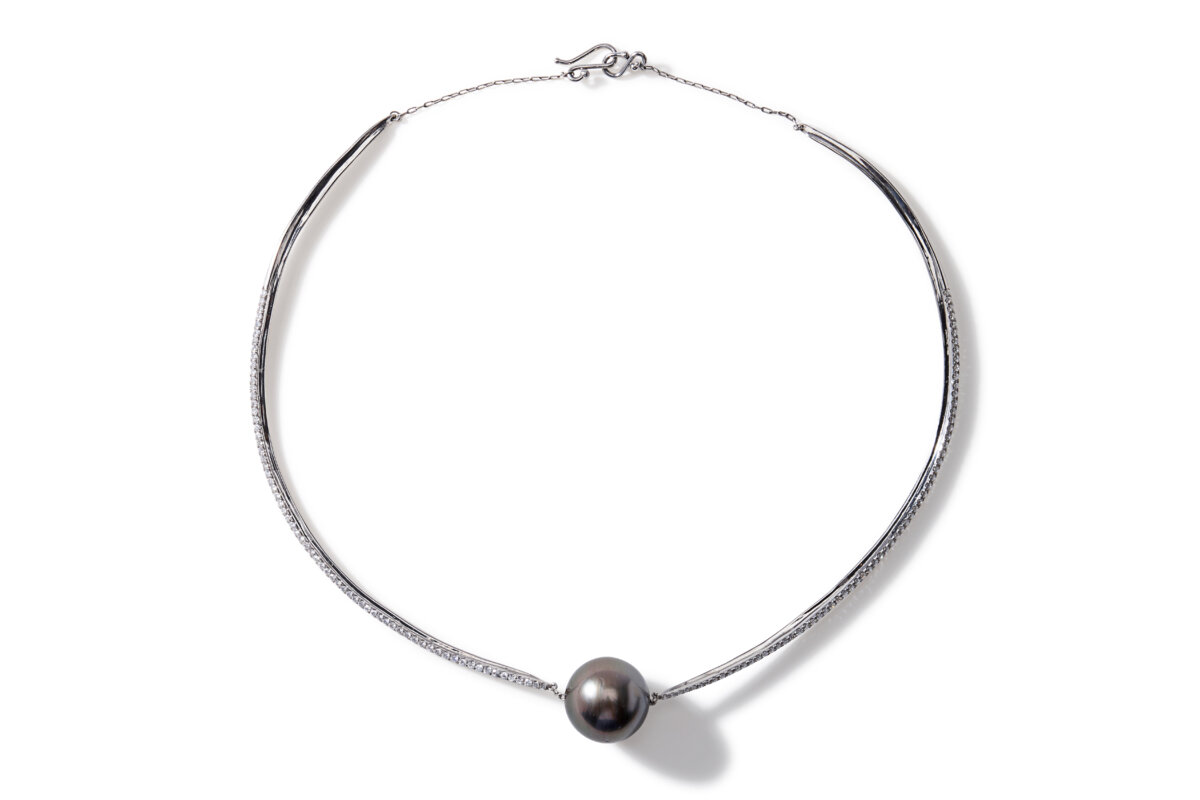 David Rees who, along with Ron Anderson, is creator of the venerable brand Ten Thousand Things, told Marion Fasel for "The Platinum Post," which will be distributed at COUTURE, "There is nothing like the surface of platinum. Its deep glow is something other materials don't have."