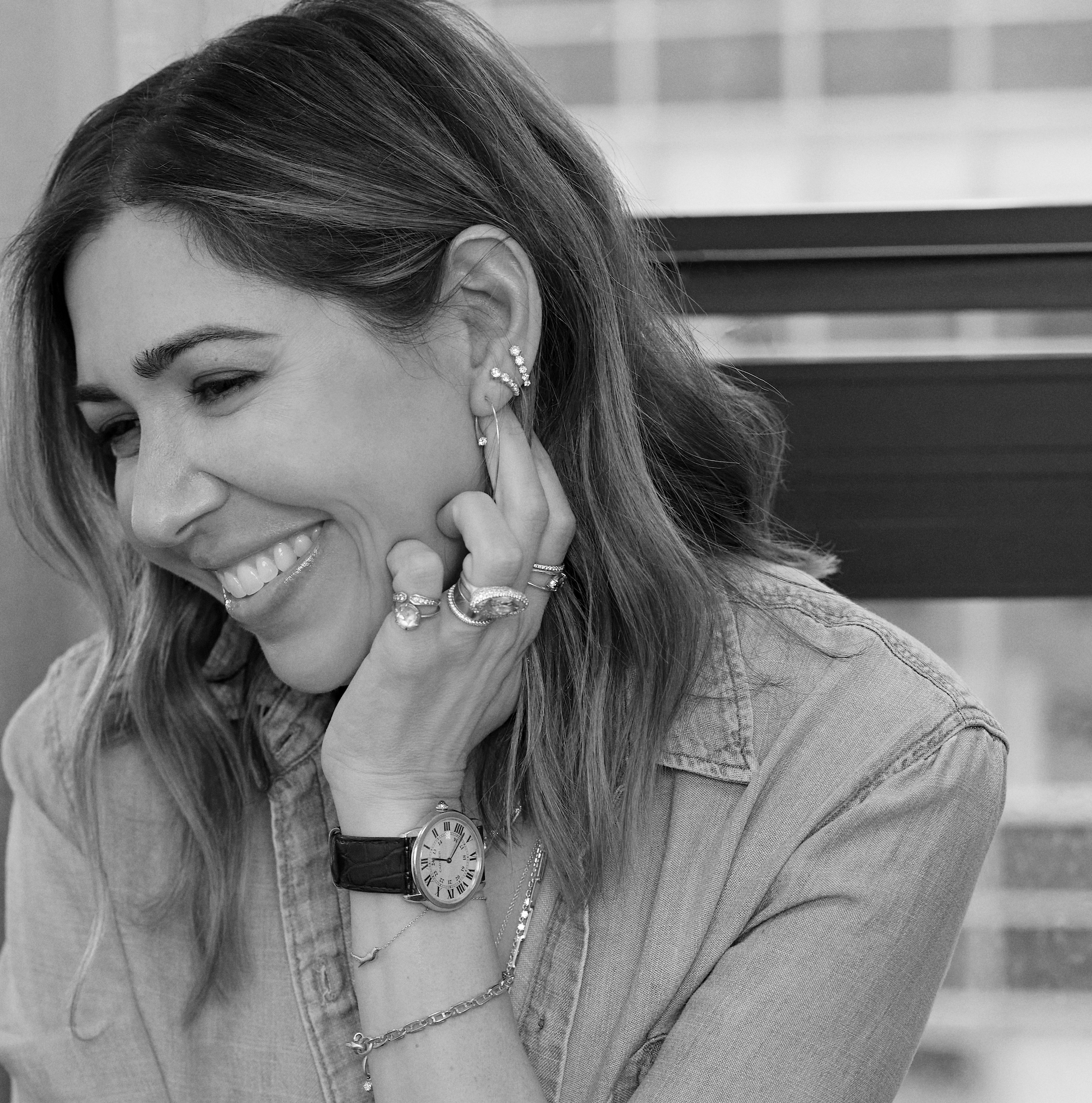 March 28, 2023
D
esigner Jade Trau is almost as notable for her seemingly infinite well of passion for her work as she is for her spectacular, diamond-intensive collections. A fifth generation diamantaire, Jade officially began working for her grandfather when she was 18, learning all aspects of the diamond trade and excelling in the field before launching her eponymous collection in 2012. Over a decade later, Jade continues to showcase a guileless enthusiasm for jewelry design and fabrication. While the materials with which she works coupled with the exceptional level of craftsmanship employed in their creation are the height of sophistication, her unique approach to the creative process results in pieces that are modern, sexy and infinitely wearable. We were thrilled to get an inside look into one of Jade's "average" days to discover she extends the same passion for her team, her family and her clients as she does for the diamonds that have been mesmerizing her since she was a child.
"The community that we've created here is something that I really appreciate…I mean Jade Trau wouldn't be here without them."

Jade Trau
6:00 AM- Happy Monday!
This morning I recommitted…again…to my meditation practice. I did 10 minutes and I'm not gonna lie…it was hard this morning. The mind was racing! From there I go downstairs to get a jump start on breakfast and lunch for my teenage twin boys…it's avocado toast with hard boiled eggs on top today. I get big compliments from my boys for the eggs being perfectly jammy (the trick is 3 minutes and 15 seconds from the second you see the first rolling boil).
7:30 AM- Me time
Kids get to the bus at 7:30. I drink lemon water while I do the short order chef breakfast and lunch service and wait till they are off to have my coffee 😉 For years I was doing a pourover but I recently bought a Nespresso and now I have a new coffee routine that I'm enjoying immensely. Foamy milk and lots of cinnamon on top. I also just returned from Kuwait, and we are still working through all the delicious cardamom filled treats, so I sneak a little sweet bite to have with it. I drink my coffee while finishing my morning to-do list that I have to start on Sunday night or else I get a bad case of the Sunday scaries.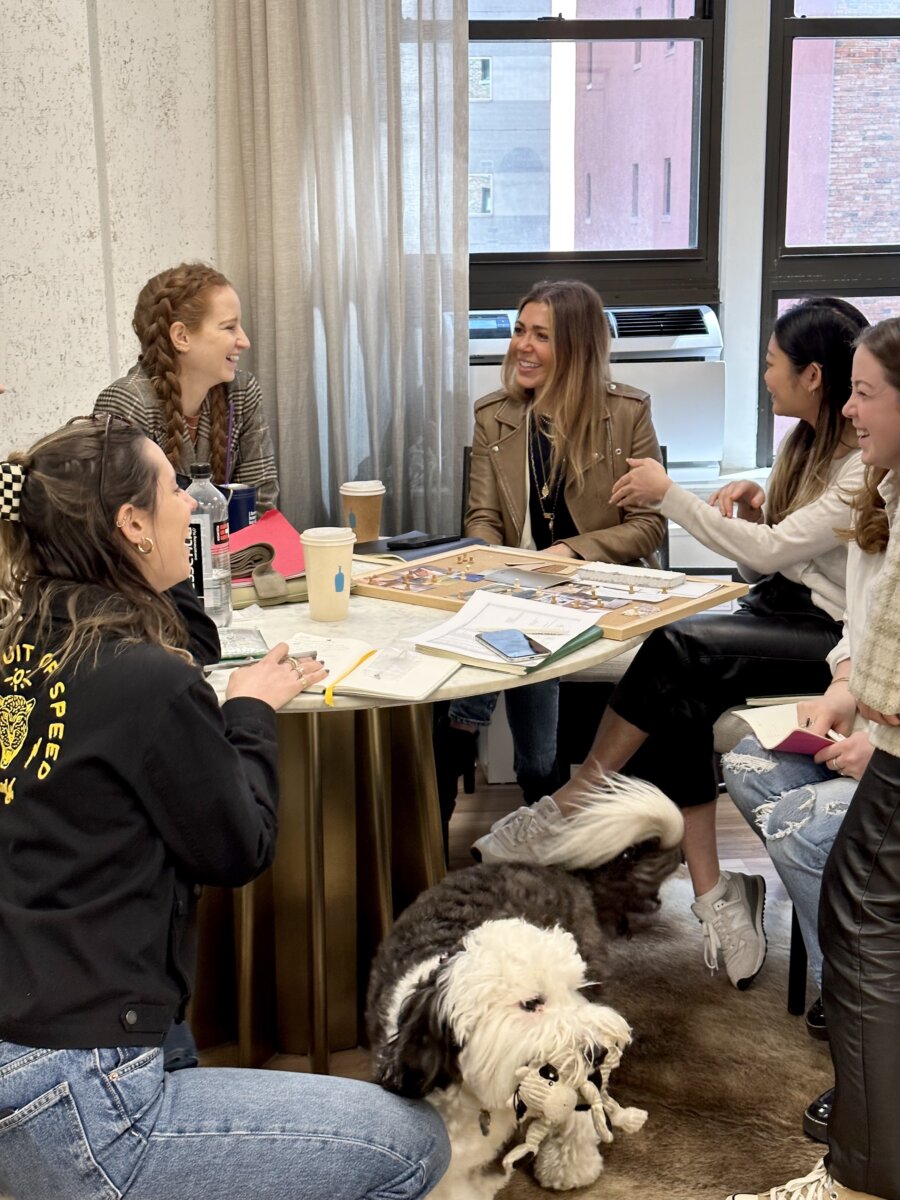 9:00 AM- Off to work
The last thing I do before I head off to the studio is put my jewelry on. It's almost like another round of meditation in the morning because I need to be present and focused to get everything on. I have a bit of a jewelry uniform except my earrings which I change more frequently. Otherwise, I don't switch things out as much as I just keep adding on 🙂 I know it seems a little insane to take it off and put it on every day, but it's the only way I know.
10:00 AM- Start the work day
I finally got to our NYC studio…after a little fender bender. Let's just say driving is not my greatest skill. Monday is my favorite day. It sets the tone for the rest of the week. We have our Monday morning team meeting so everyone's in the know on what's on the agenda for the week! We're getting ready to move to a new showroom, so lots of dynamic conversations.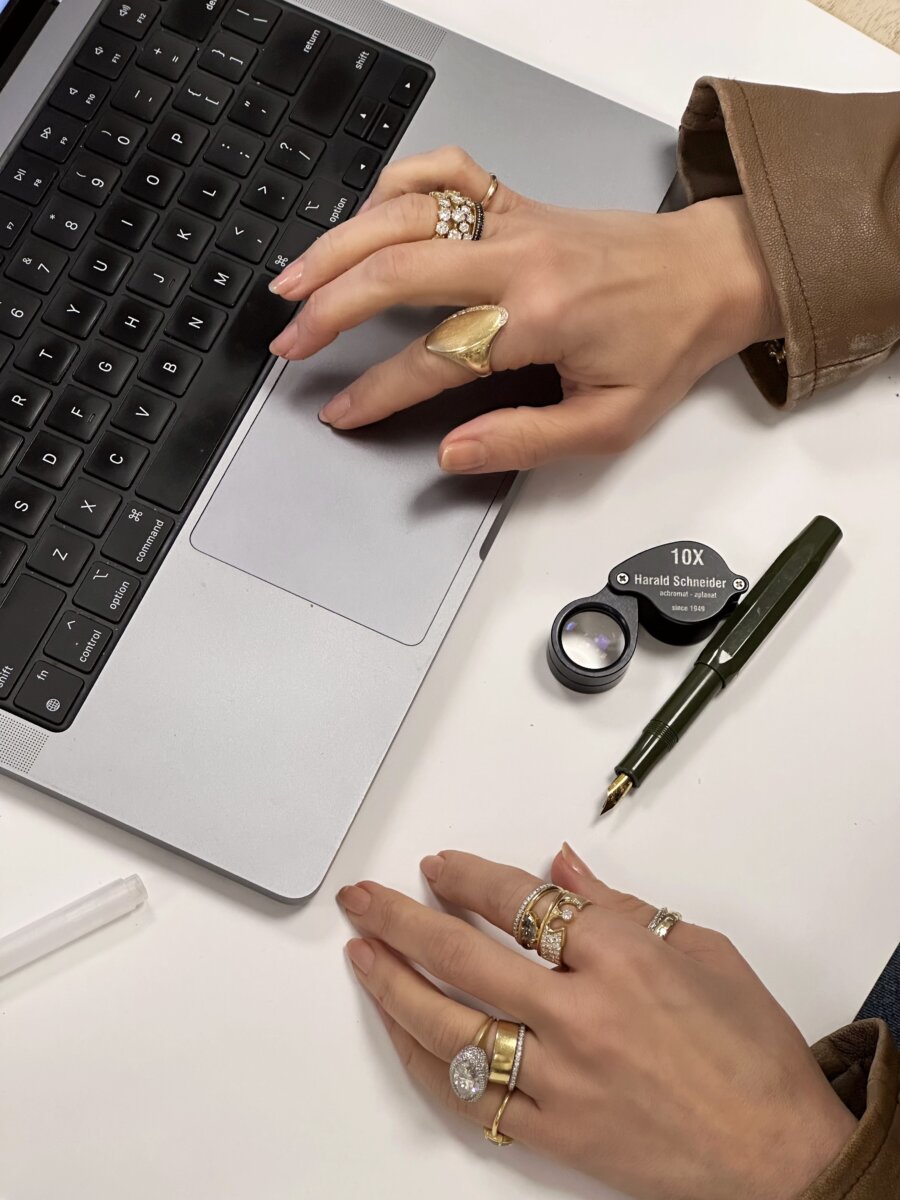 11:00 AM – Connecting with Clients & Retailers
After our team morning meeting, I make some space to check my email and respond to some clients and my retailers. The community that we've created here is something that I really appreciate…I mean Jade Trau wouldn't be here without them. So even when I'm really busy in the office internally, I make time to connect.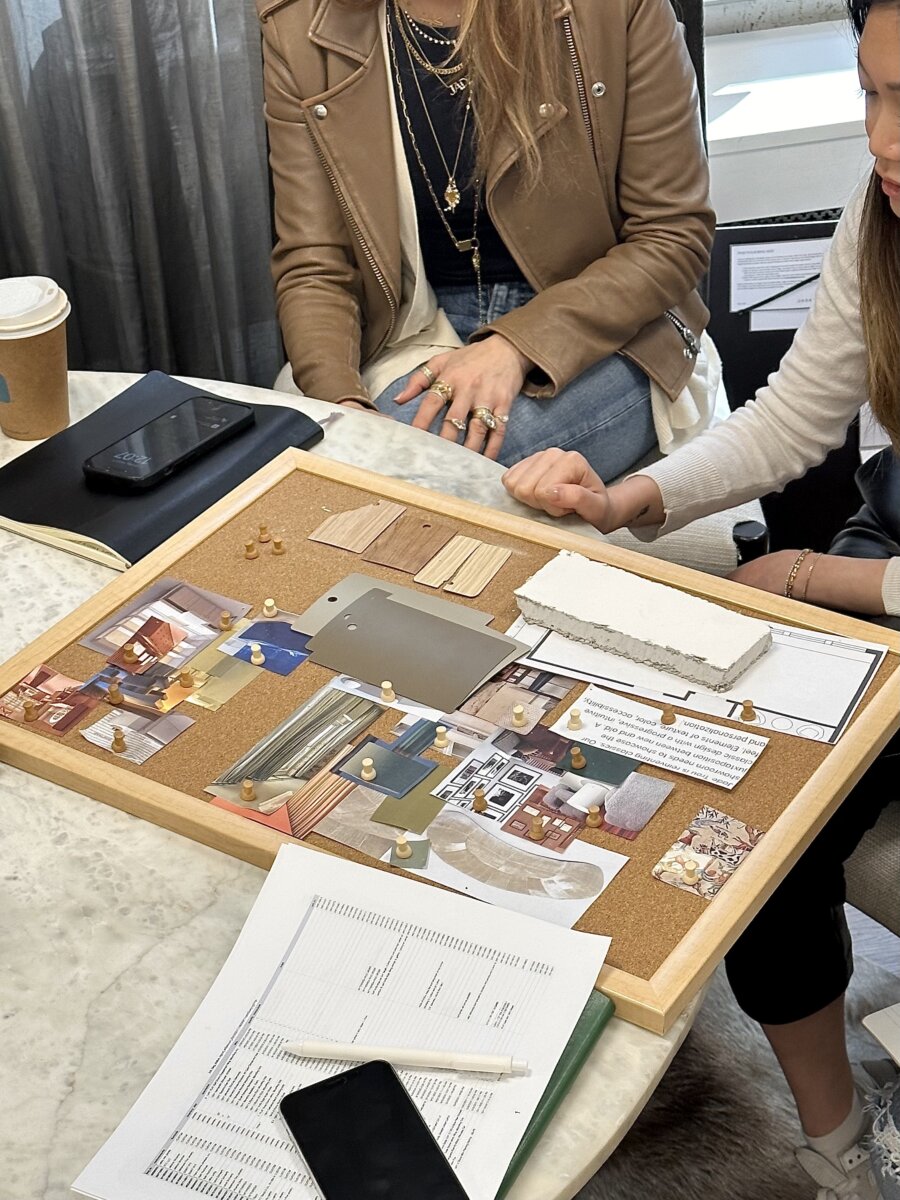 1:00PM- COUTURE Meeting
Quick phone call with Genevra to chat about all things 'COUTURE Salon' since it's truly around the corner now! While we really loved the homey feeling of our booth last year, you can always tweak things and make it a little better.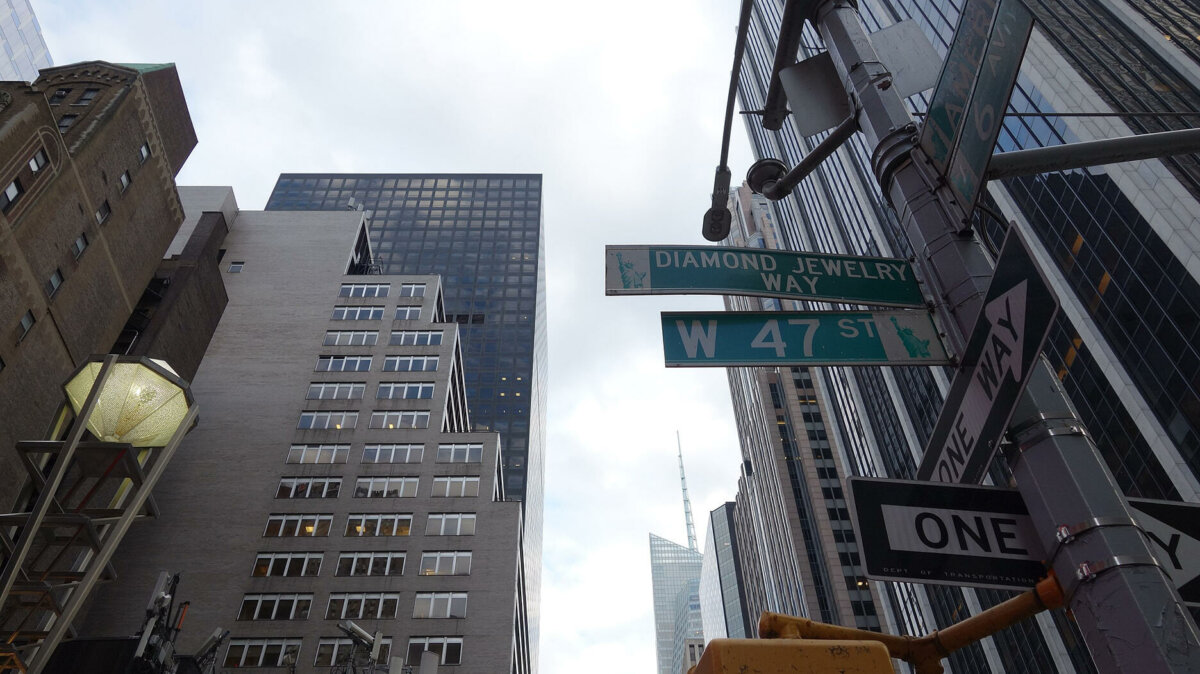 1:30 PM- On 'The Street'
After spending the morning in the studio, I head over to our NYC workshop. It's about a 15 minute walk from our office and it's nice to be able to get some fresh air during the day. The shop is on 47th street…the street that's probably the closest thing to the 'block I grew up on.'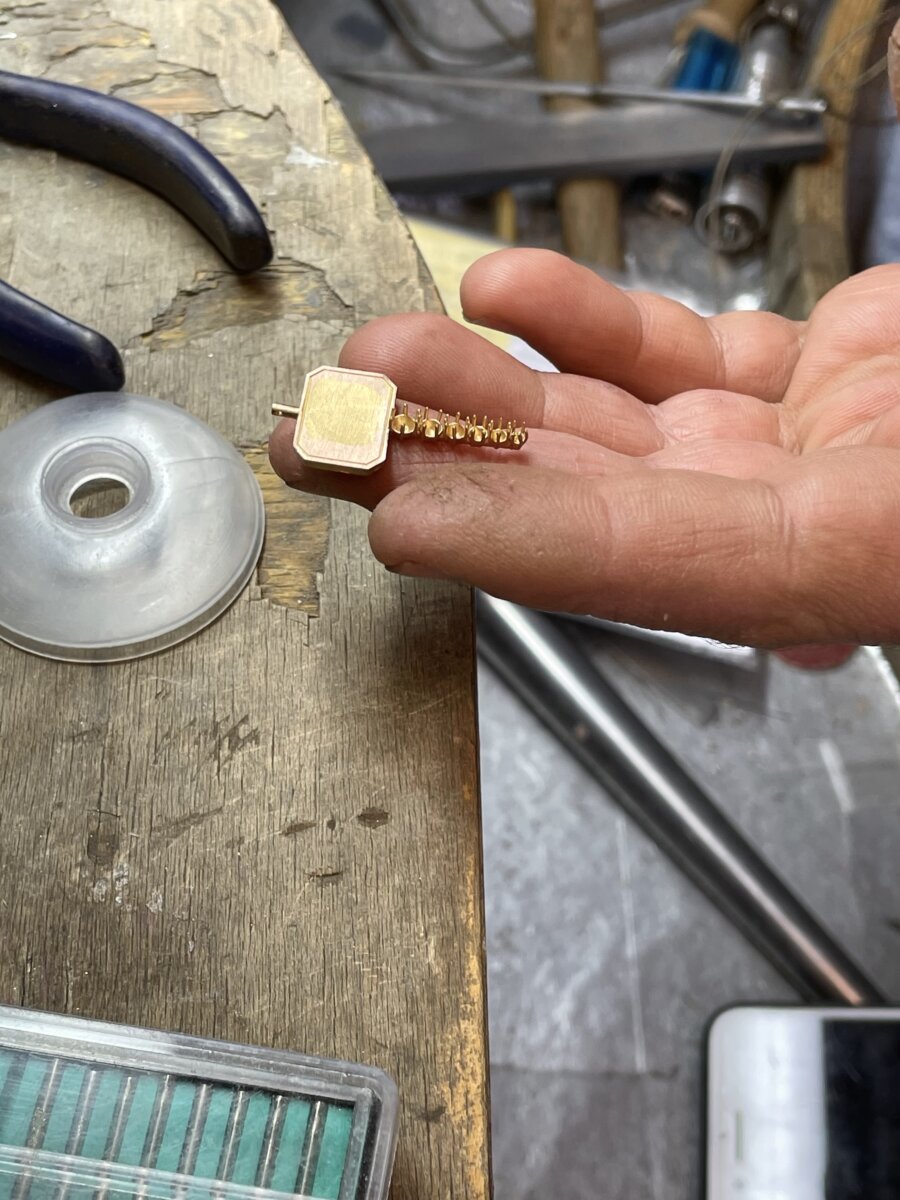 When I get there, we usually drink more coffee and then start to work through whatever designs and projects are hitting a roadblock and need some problem solving. It's a super collaborative process. We also leave some room for chitchat 😉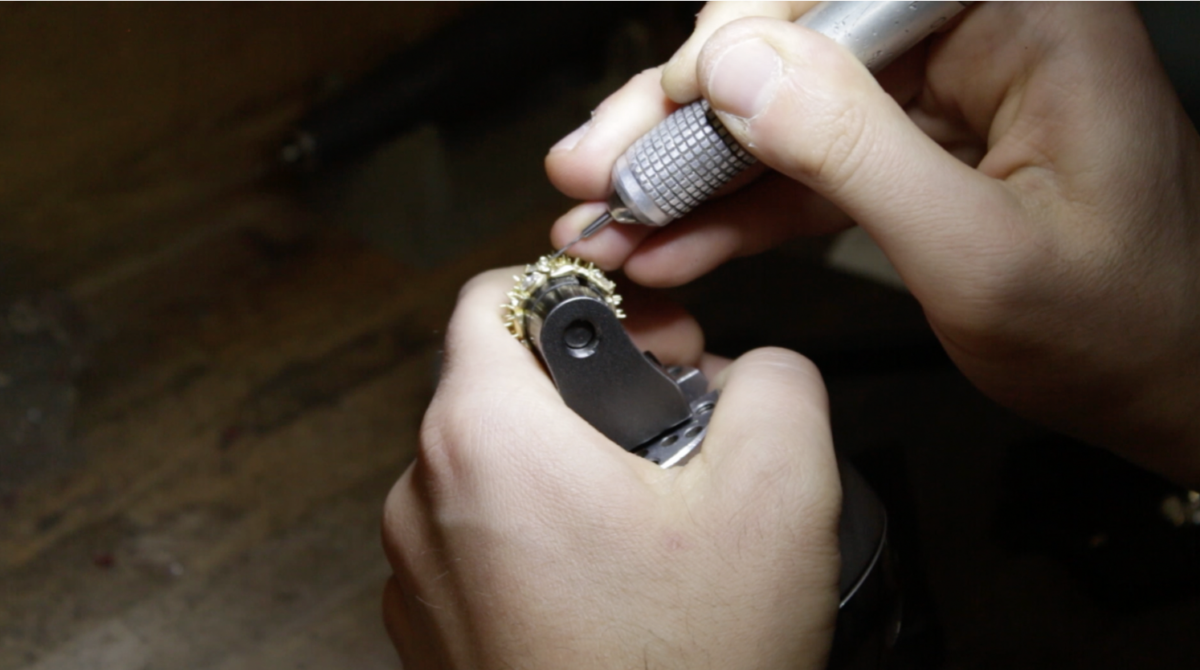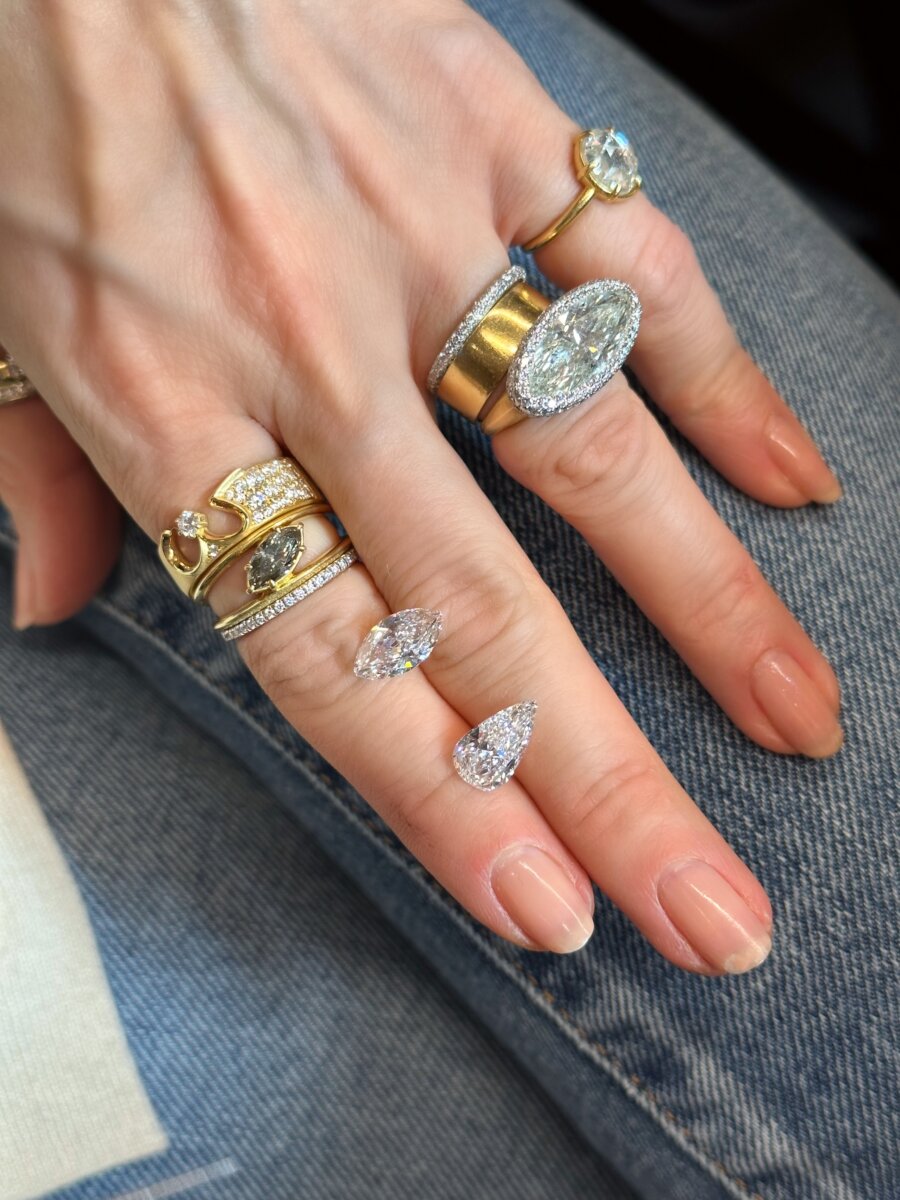 3:00PM- Diamond Shopping
The problem with the days I go to the street is that time passes wayyy too quickly!  I usually stop in at at least one diamond supplier's office before heading back to the studio. Diamond buying is still my happy place. On my way back to the studio, I always cut through Saks just to feel the energy of happy shoppers.  I REALLY love shopping…but Monday is not the day for that!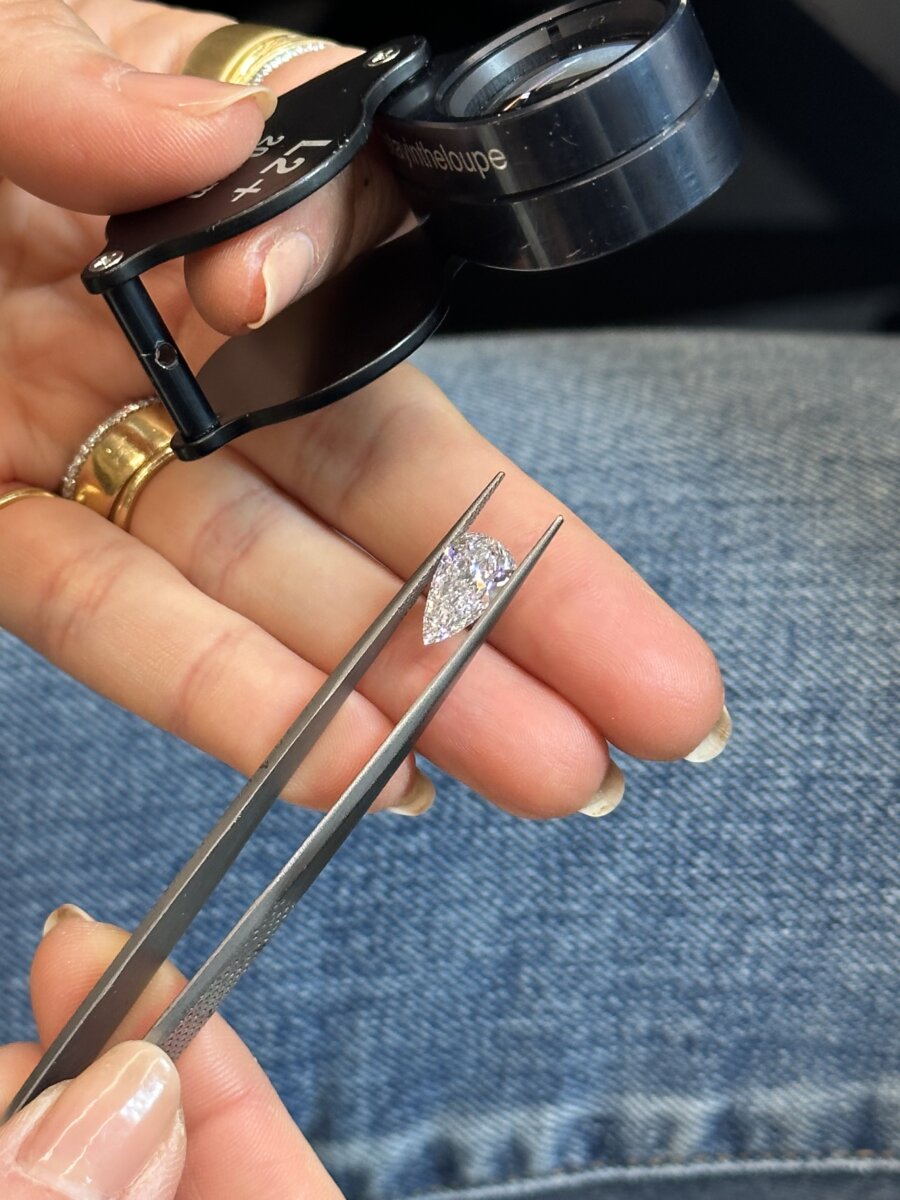 4:30PM Last Licks
I work from home on Tuesdays so when I get back to the studio I use the time wisely to make sure everyone on my team gets some actual 'face' time. All of a sudden, it feels like a mad dash to 'get everything done.' I also spent some time working on the trunk for the show I'll be doing later this week in Arizona.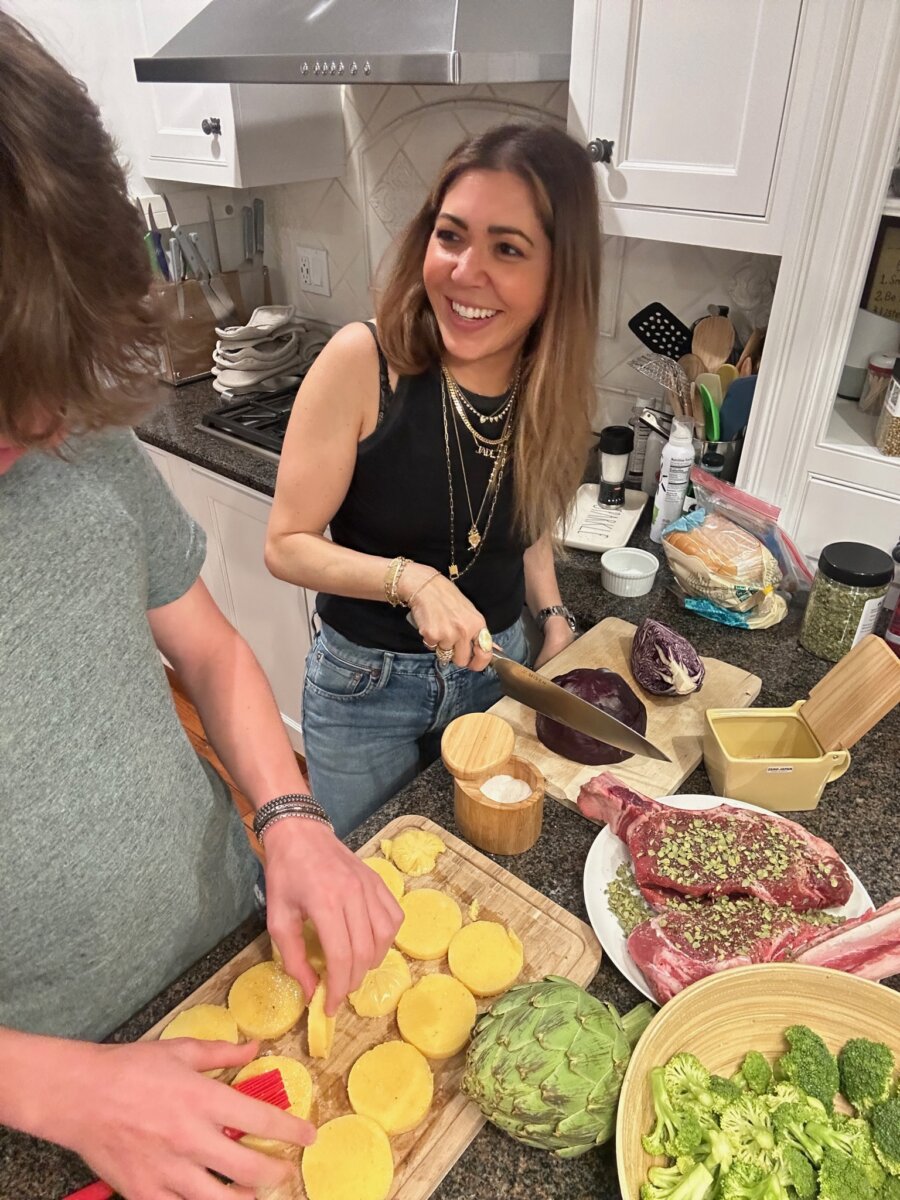 7:00PM Dinner
Tonight I came home committed to a Peloton ride but the growing teens were hungry and I came home later than expected, so I went straight to dinner that I almost always cook with my kids while hearing every last detail about their day. We always eat together and talk, but we make a TV dinner exception these days to watch the Knicks games. I discovered the joy of being a sports lover this year…