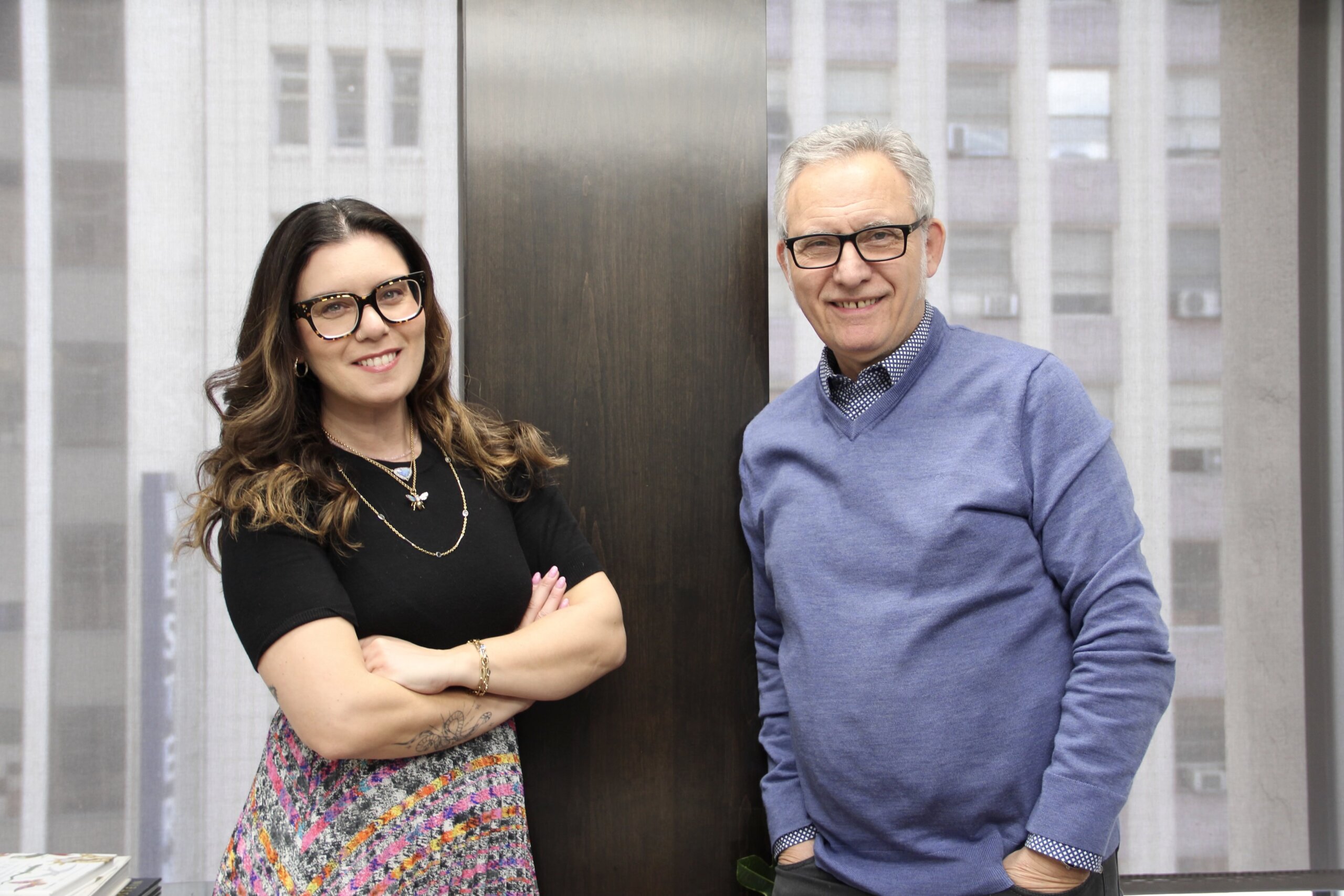 February 28, 2023
D
esigner Sinork Agdere's passion for jewelry design began with a jewelry apprenticeship with a renowned artisan and goldsmith at a small workshop in Istanbul's Grand Bazaar. He was 14 years old. From the moment he was able to work with a piece of precious metal himself, he was hooked. This immediate sense of passion would prove to endure and subsequently become a driving force in his life. In 2002, he opened the doors of the Lord Jewelry atelier in the heart of the Downtown Los Angeles jewelry district and devoted himself to expanding upon the aesthetic foundation of his work and, in 2015, keen to recapture the joy inherent in her childhood memories of sketching alongside her father, Sinork's daughter, Lena, joined the business.
With a focus on colorful enamel and gemstones, their work blends old world techniques with a modern style sensibility.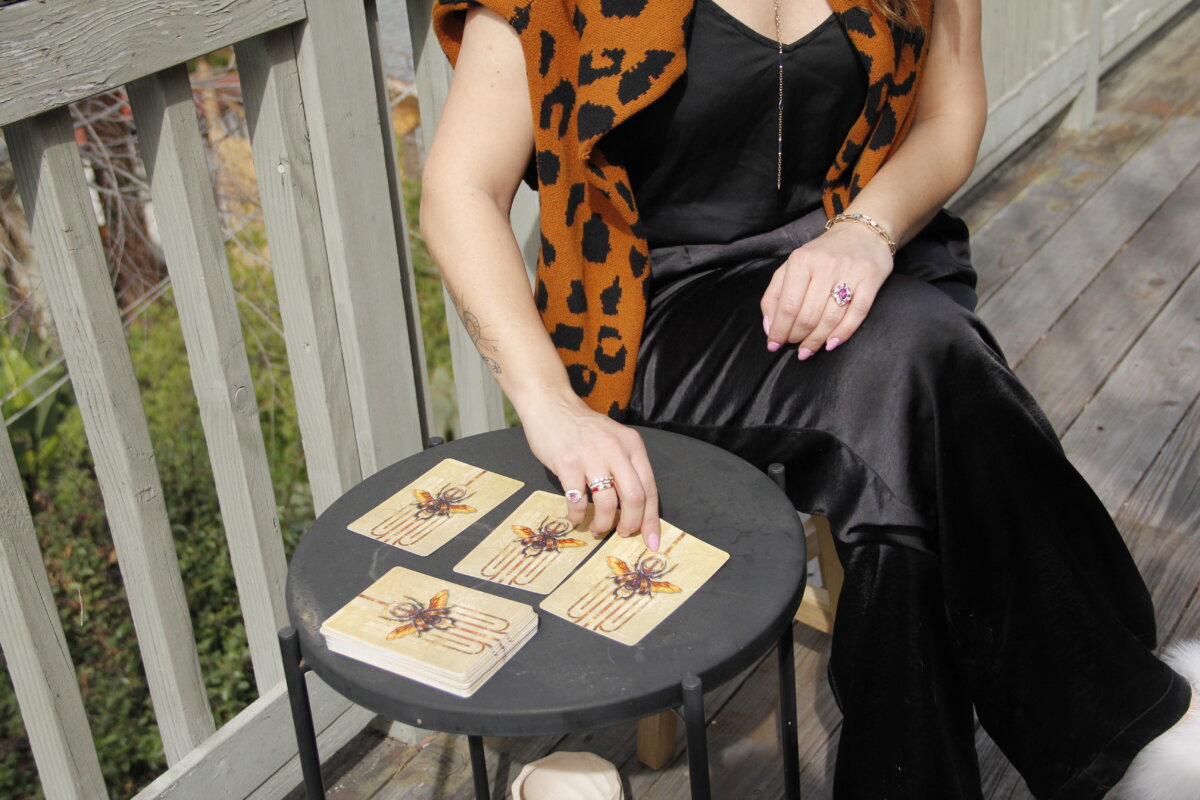 This father/daughter duo continually produces unique and imaginative designs. With a focus on colorful enamel and gemstones, their work blends old world techniques with a modern style sensibility. We were thrilled to get an inside glimpse into an average day of this dynamic duo, and we came away feeling inspired by Lena's commitment to self-care, to relationship building and to giving back to the industry, as well as by the love that is evident between Lena and Sinork.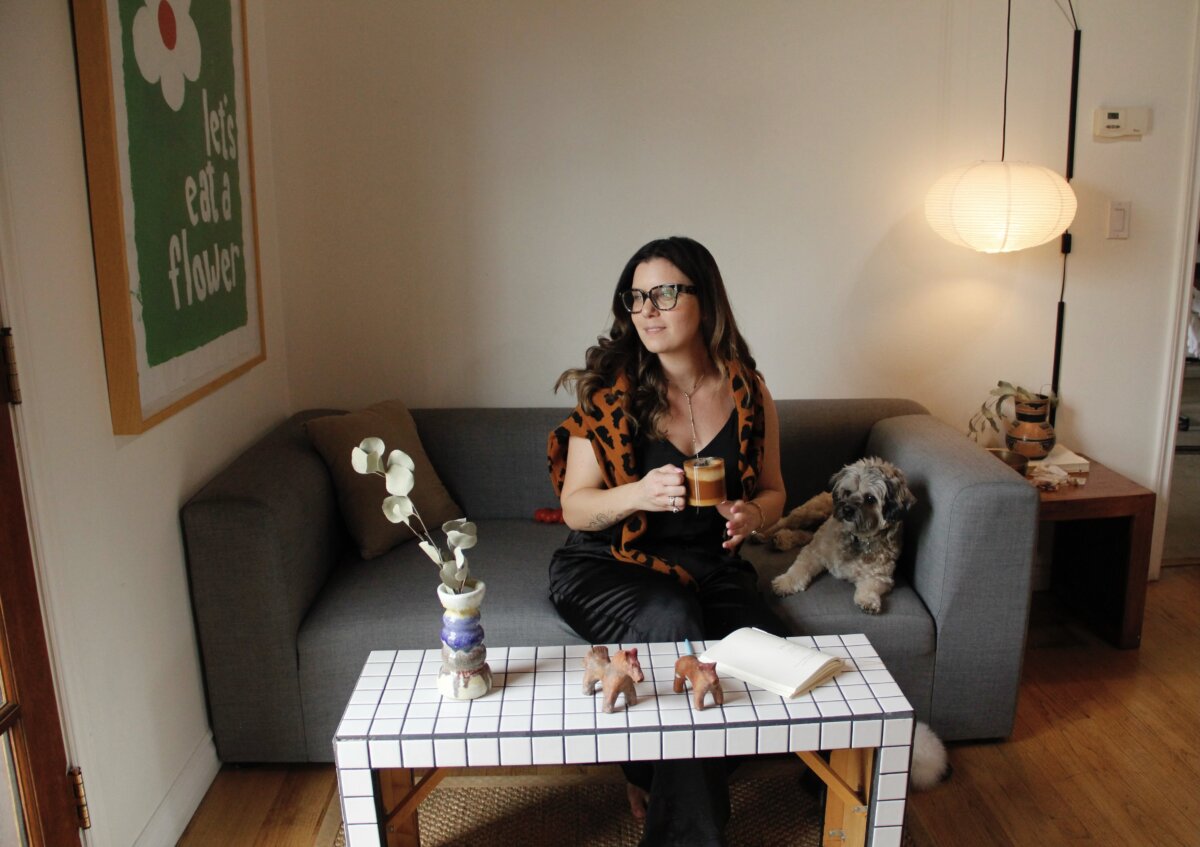 6:30am: Hi Lena here! 
And the day starts… A few stretches and a walk around the neighborhood with my rescue pup Fin gets my morning going! But I only truly start feeling awake as I sip my morning cup of coffee (I'm a latte gal) and get going on my morning journaling practice. This part of my morning gets me excited, focused and grounded for the day. Additionally, you can always find me pulling a tarot card or two!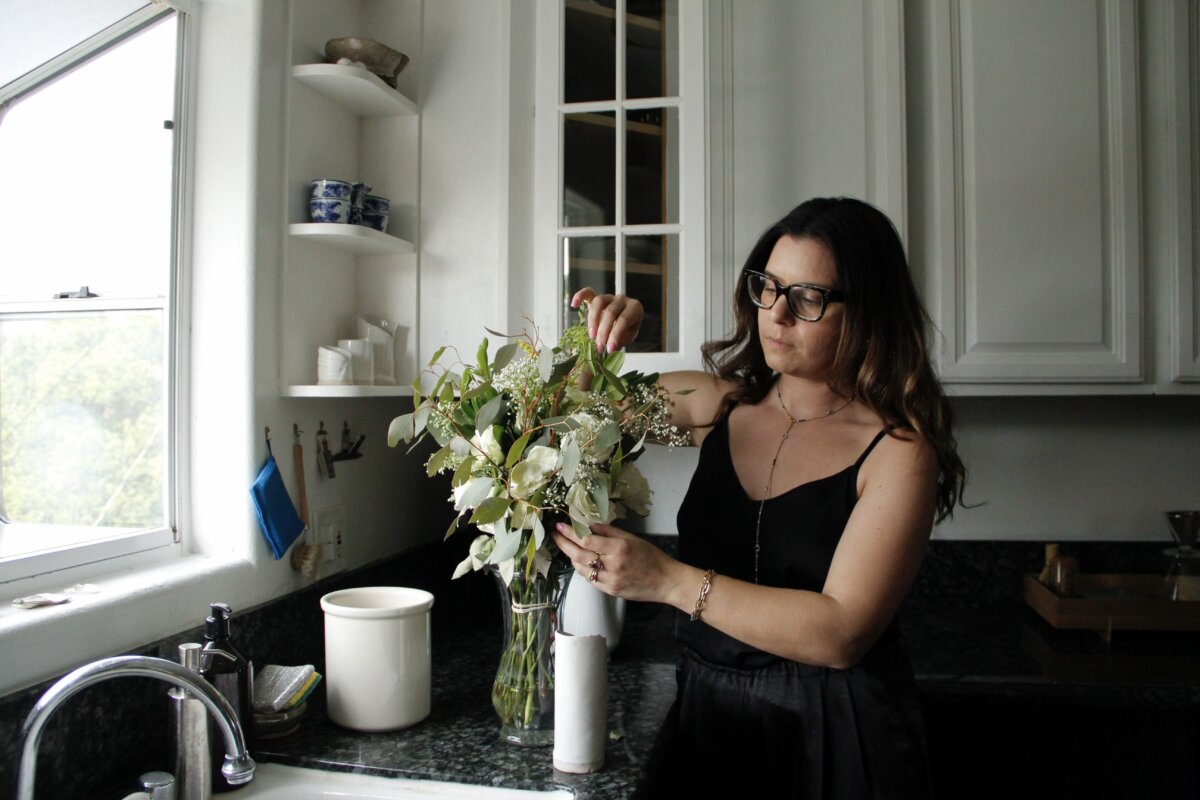 7:30am: Nourishing my senses is one of my favorite daily self care rituals. I love incorporating this practice in every way possible. Making sure my space is aesthetically pleasing to my eyes, listening to soul soothing music and having beautiful smelling fresh flowers around the house are all part of it…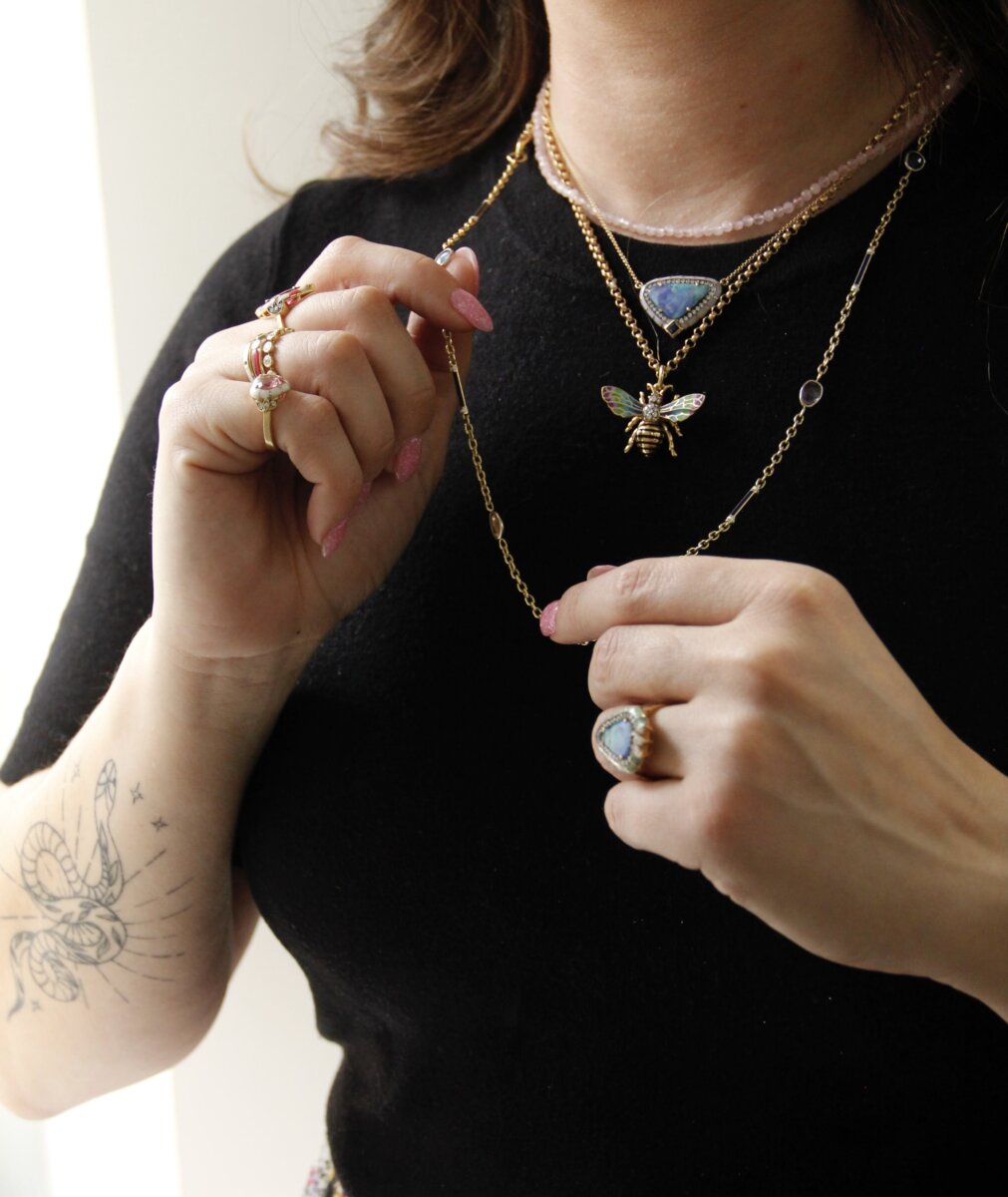 8:00: AND it would not be a typical morning without nourishing my senses in the most colorful and lavish way I know how. I layer on some of my favorite pieces of jewelry before I step out of the house!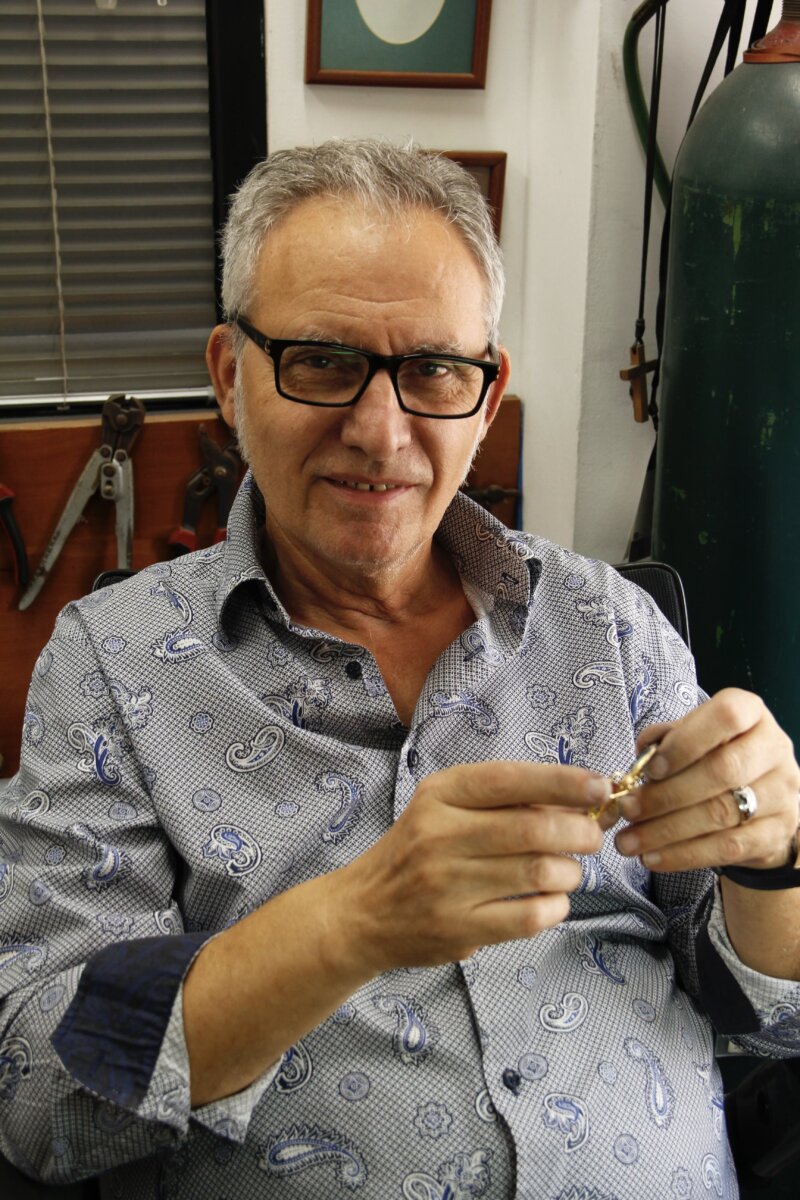 9:00am: This morning, I'm leaving for our studio and private showroom in Downtown Los Angeles. When I walk in the studio with my sidekick Fin, I immediately hear Sinork working on his bench while listening to his favorite Eleni Karaindrou song.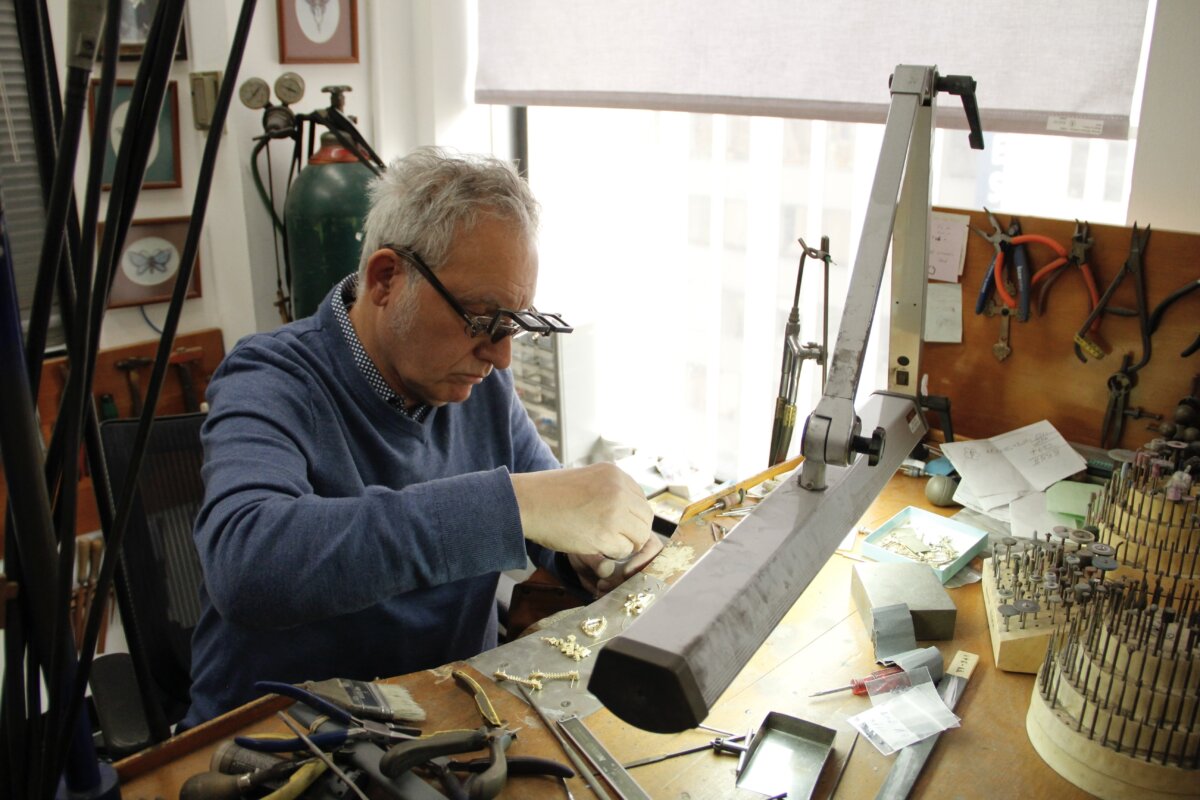 Morning hours are his favorite and dedicated time at the workbench. And to be honest, it's always fun to watch him work his magic.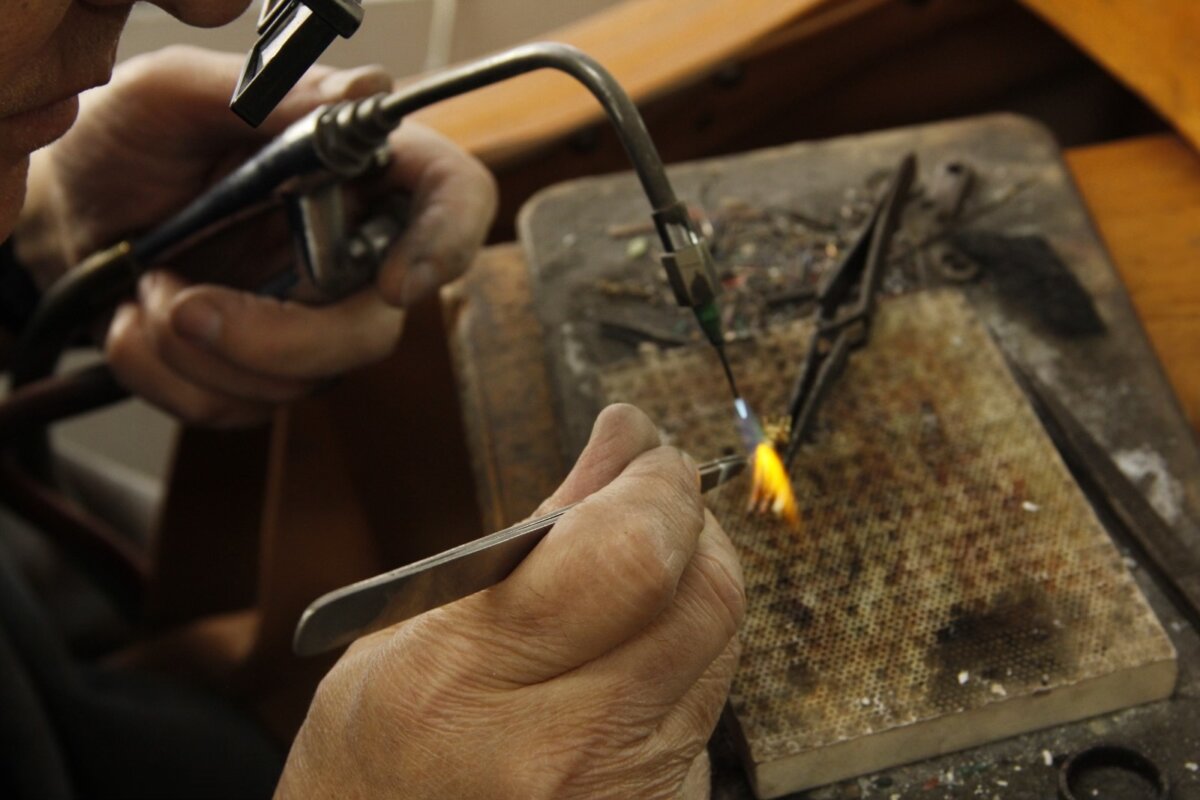 With over 50 years of experience his masterful hands intuitively move through each step of his process seamlessly while making it all look effortless. He plays with fire discerningly!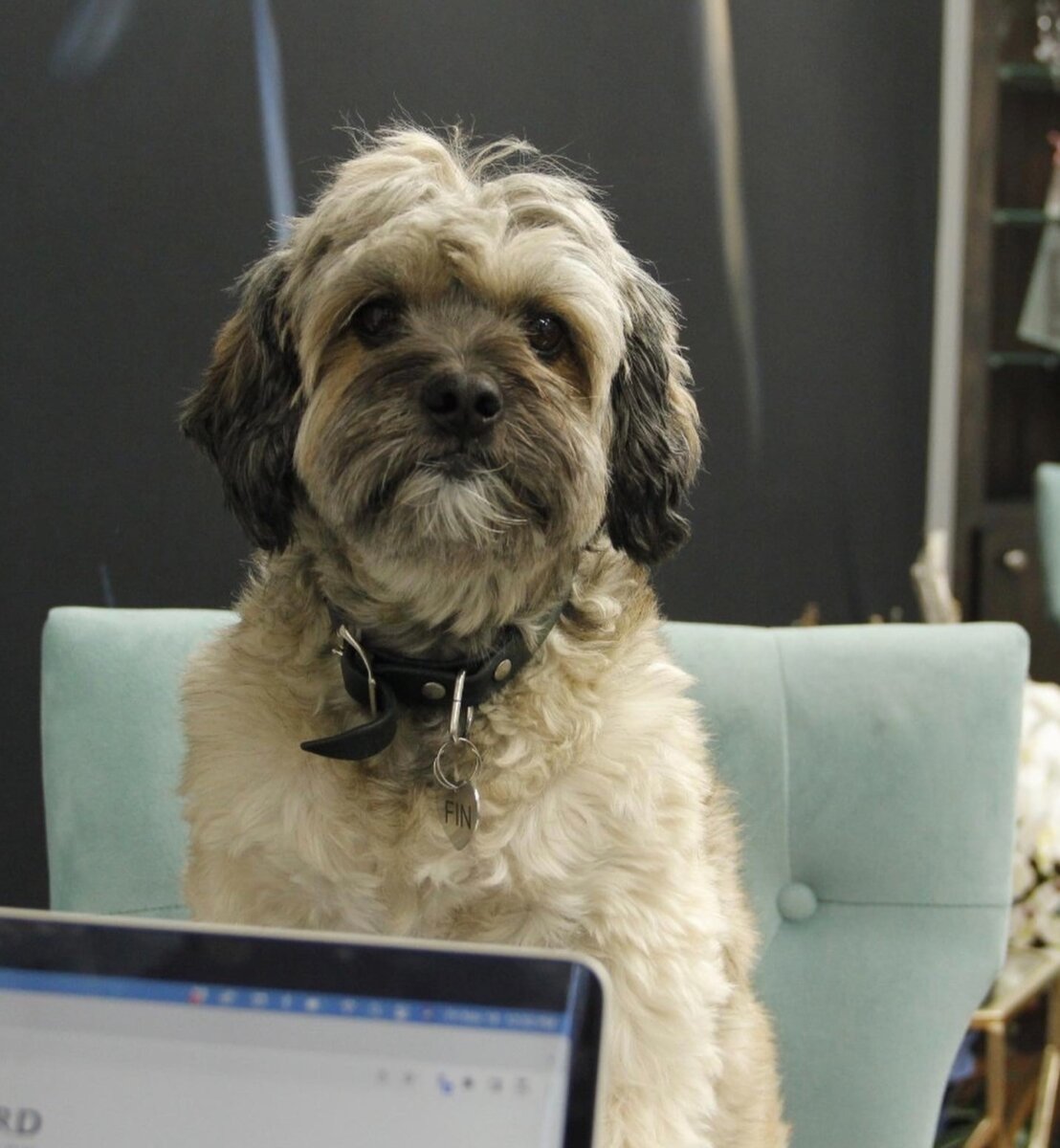 11:00am: Fin supervises me as I respond to emails and return client calls. Fine jewelry is our passion, but relationship building is at our core. Needless to say, I really enjoy the time I get to spend connecting with our clients and retailers, both in person and virtually. Today I also dedicated some time to meet with my team to go over logistics for our upcoming photoshoot, reviewing our timelines and goals, and getting ready for our new collection launch *wink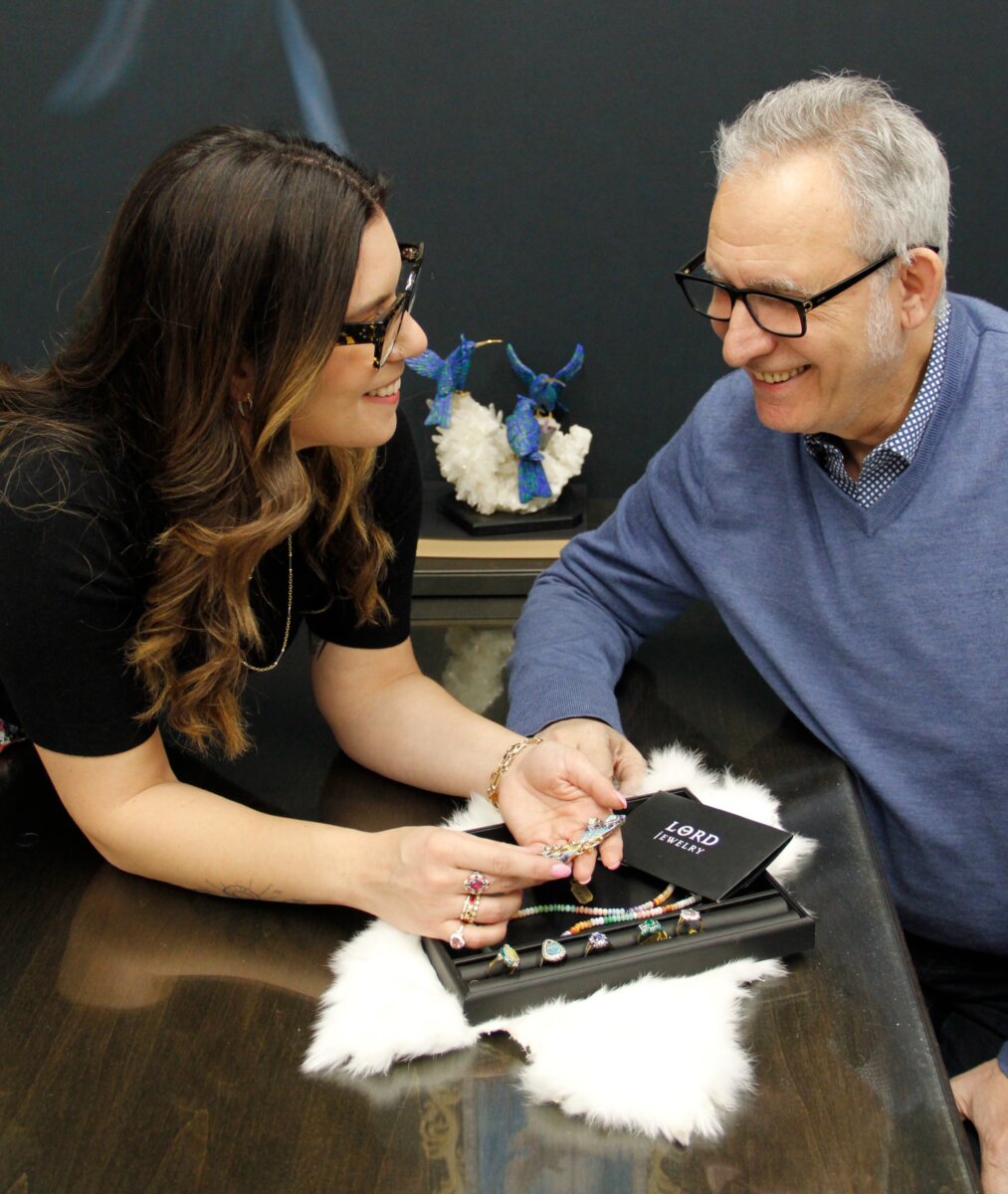 1:00pm: When lunchtime rolls around I know we are in good hands… My mother, who also happens to be a brilliant chef, frequently spoils us with home-cooked dishes for lunch that are full of flavor and healthy Mediterranean recipes. Food is without a doubt her "love language," and we are unquestionably here for it. And today's lunch includes filled grape leaves (dolmas), along with a side of crisp garden salad and yogurt. As we enjoyed every bite we chatted about upcoming plans both professional and personal.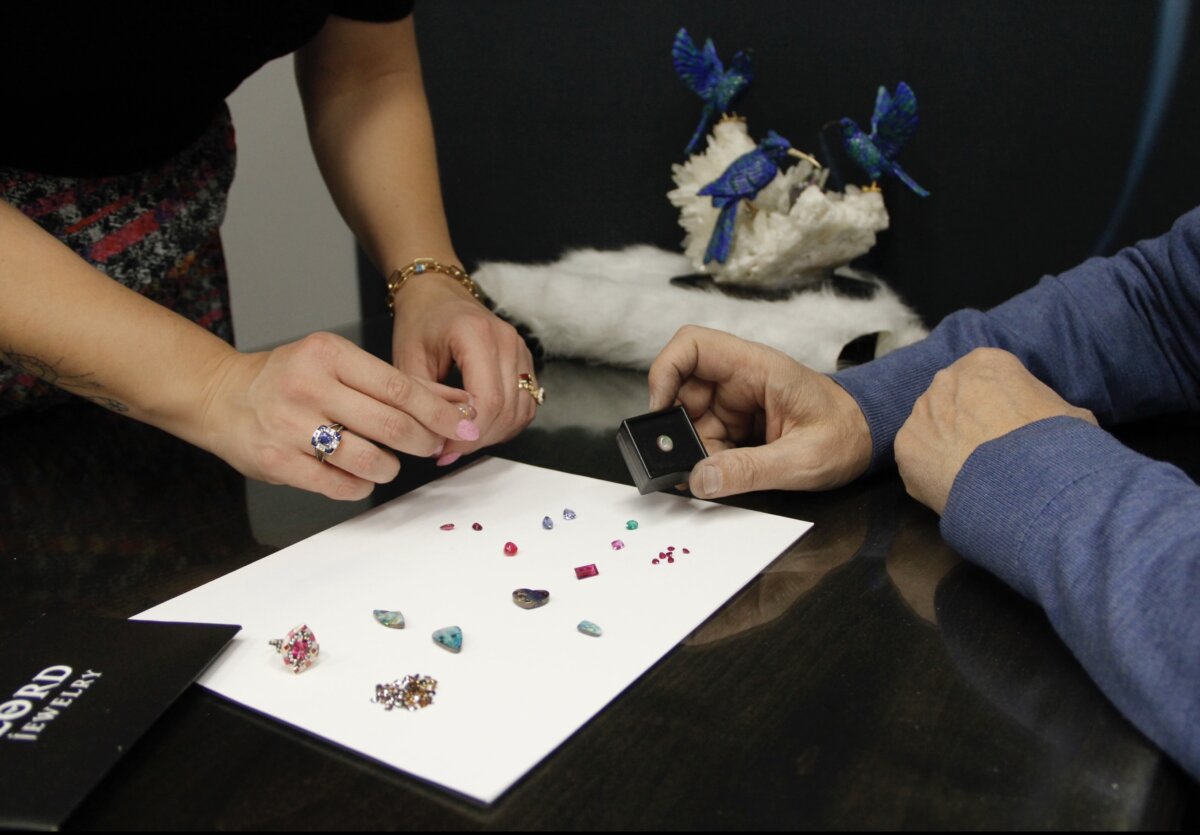 Fun fact: It's always a pleasant surprise for people to hear how well my dad and I get along. Beyond our father-daughter dynamic and being business partners we genuinely enjoy each other's company and strive to make the most of every day together. I am never letting him retire *smirk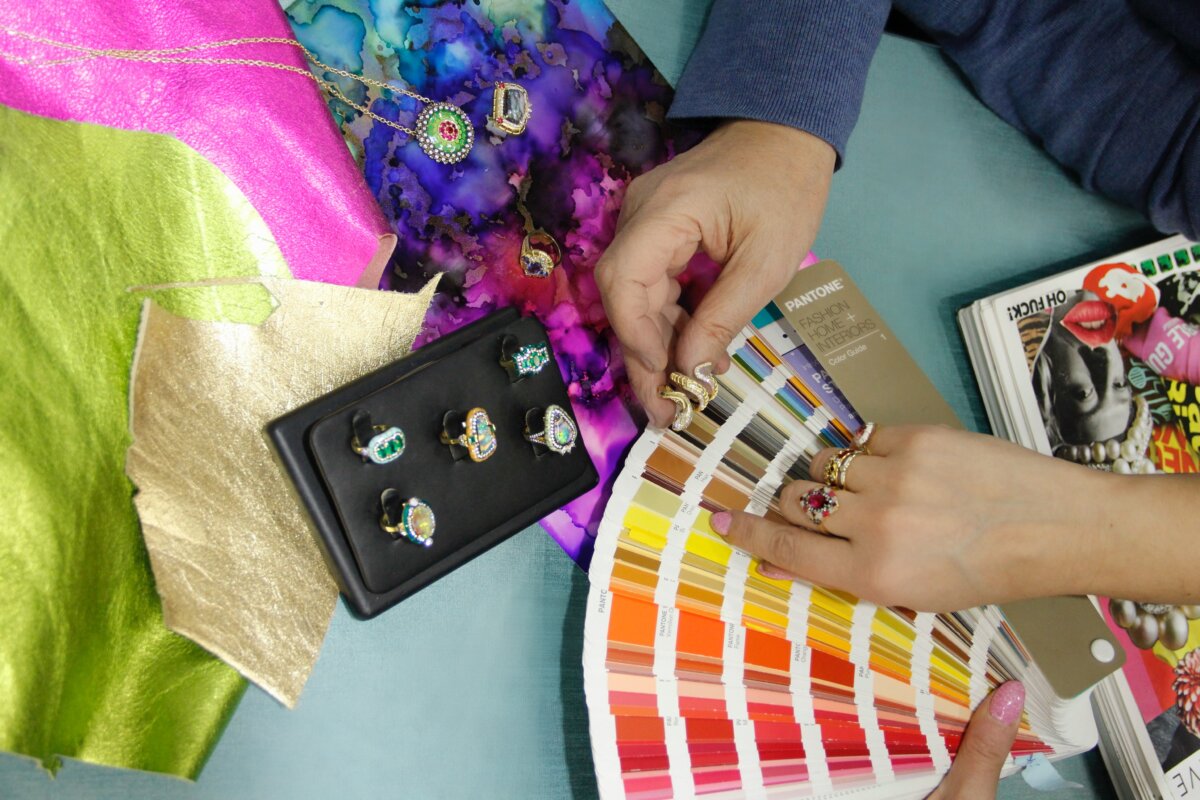 2:30pm  We spent some time playing with colors for our new pieces today. In the creation of our jewelry, color plays a significant role. Using precious gemstones and our distinctive enamels, we enjoy experimenting and exploring with color combinations. There is a method to our madness as we hand select each color, despite the fact that it may not be apparent from this image. We are inspired by a variety of things, including art, fashion, nature, and our own experiences. We emphasize sophisticated color palettes and playfully adventurous choices.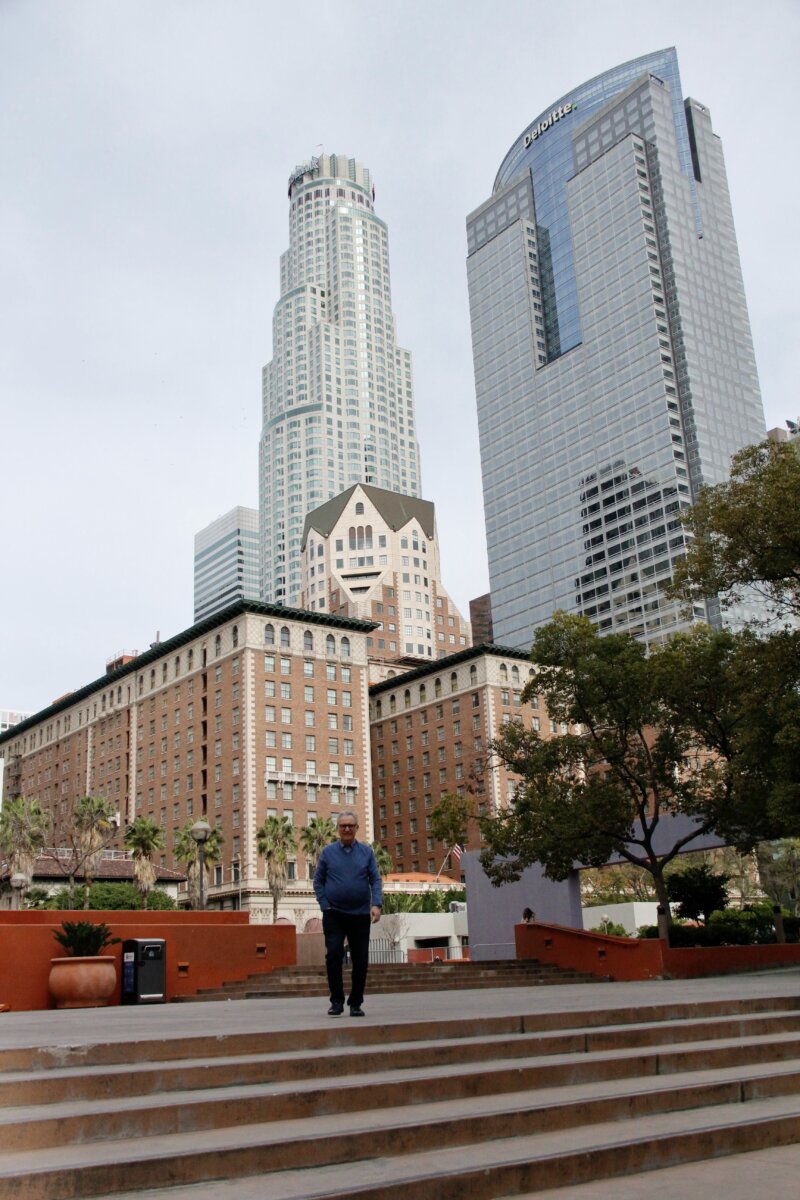 3:30 pm: Quick break to get some fresh air! With a thriving arts and culture scene, rich architectural history, and abundance of diverse dining options, DTLA really is a dynamic place to work.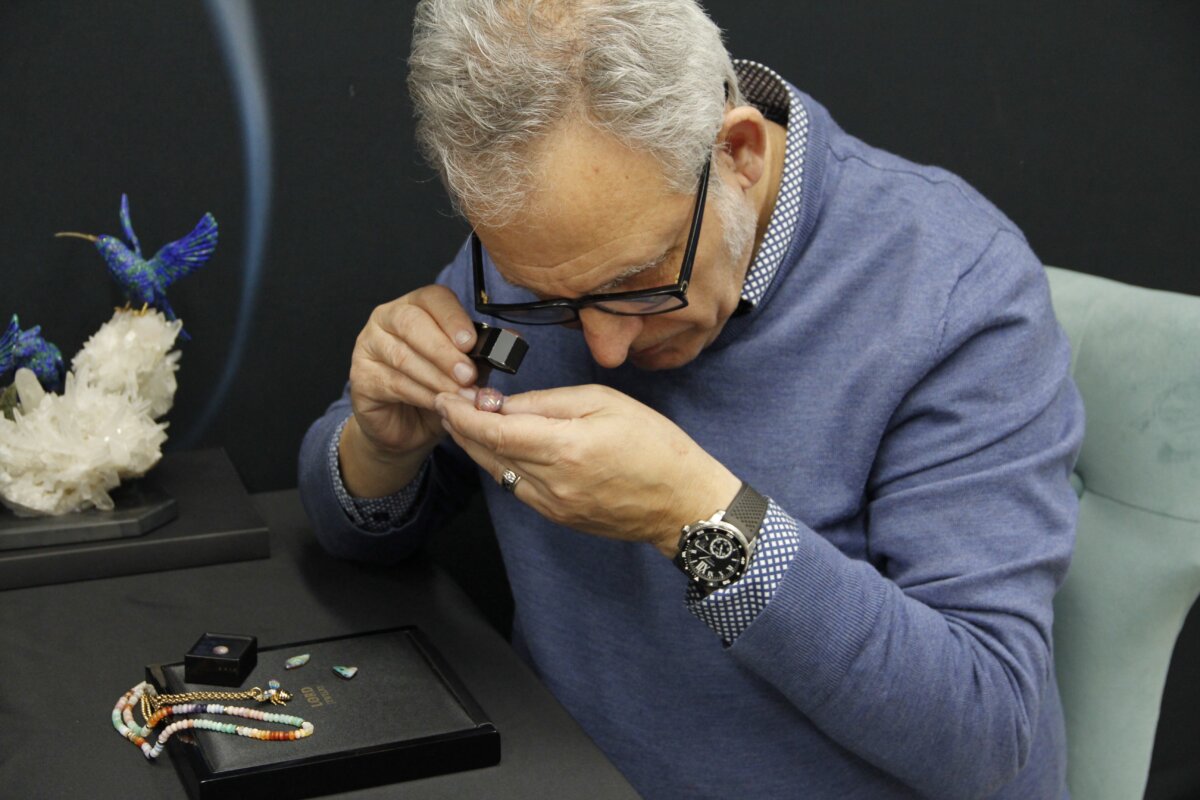 4:00: We decided to pull some of our latest finds from this year's Tucson show. We start dreaming up our next creations. Sinork takes his time to select a few pieces he would like to prioritize.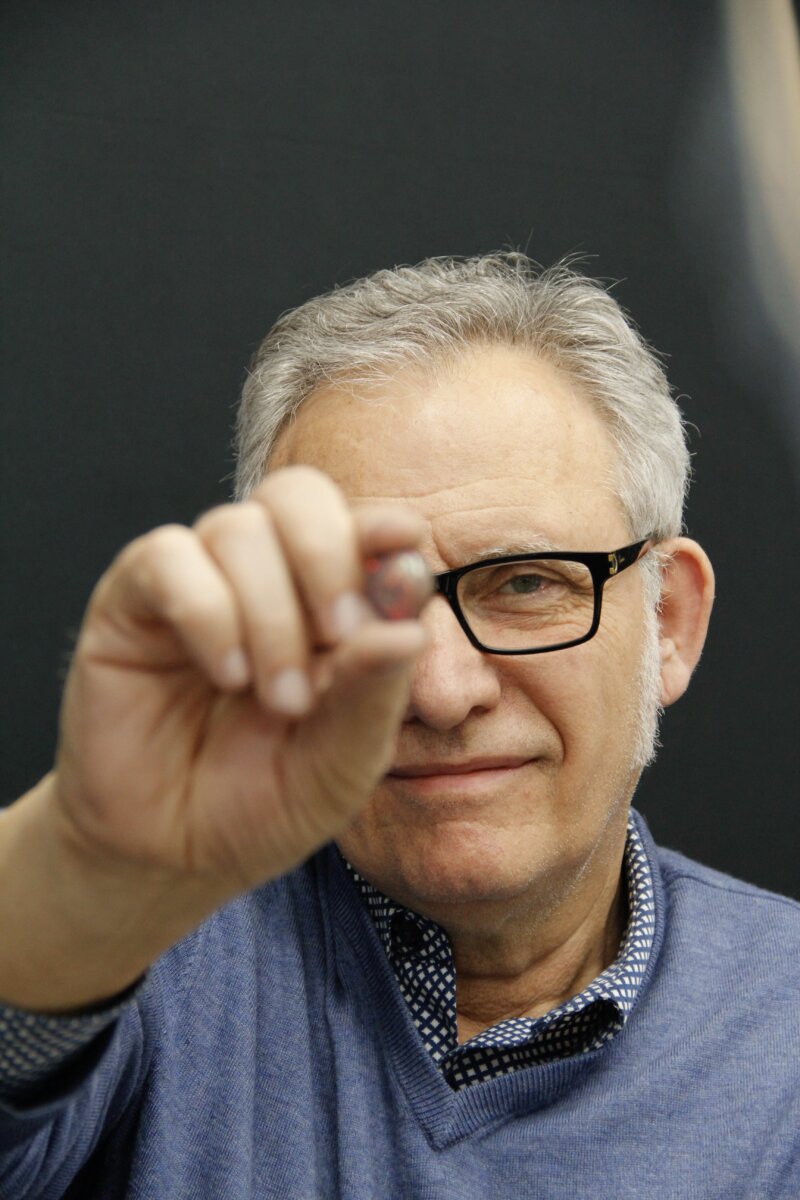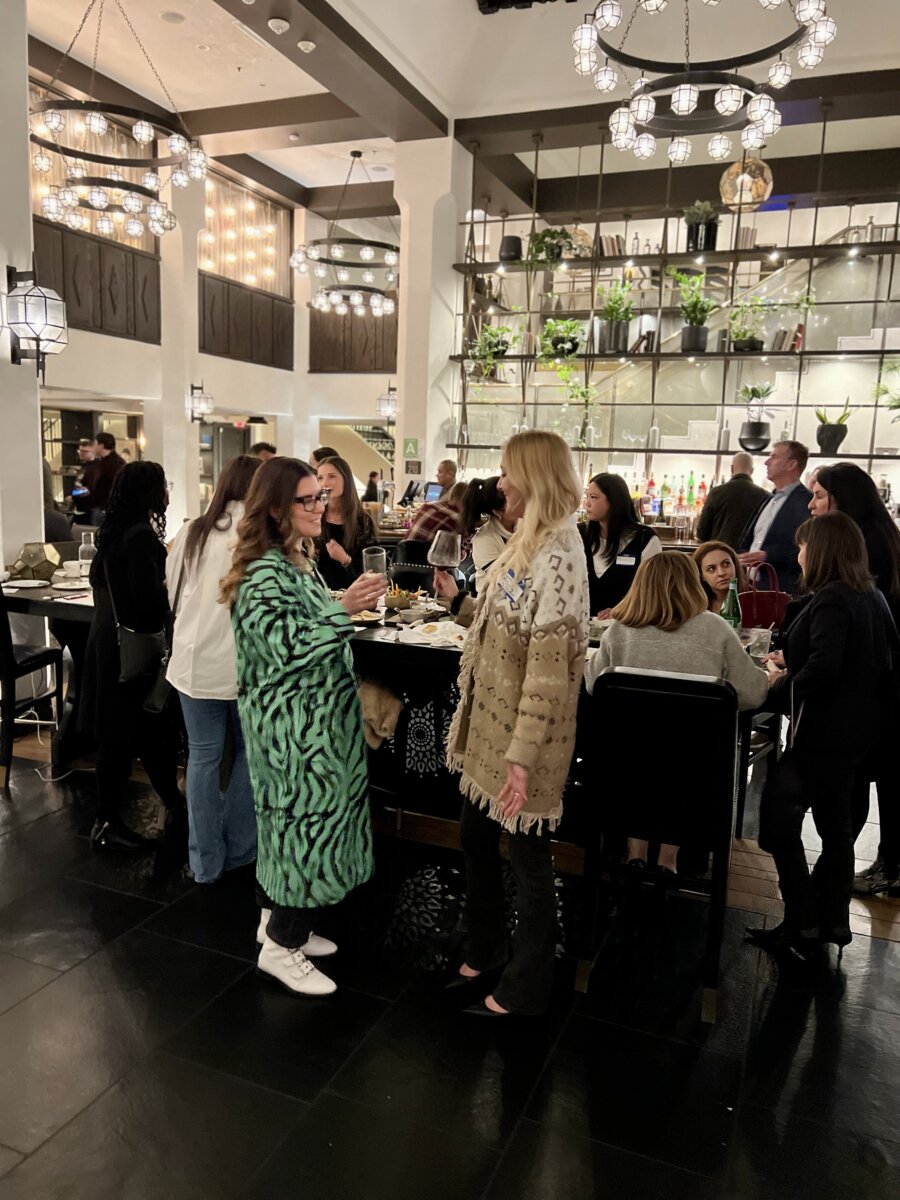 5:30pm: This evening, I'm going to the vibrant and stylish grand lounge at the Hotel Figueroa in DTLA. I'm looking forward to a night out with my fellow industry gems, hosted by the Women's Jewelry Association Los Angeles Chapter, full of fabulous libations, business discussions, and endless laughter. I've been actively involved with WJA for nearly 8 years now. As the immediate past president of our Los Angeles chapter, I now support the national organization as the advisor for the organization's largest chapters in addition to being a member of our local chapter's executive team. WJA supports jewelry professionals advance and develop through networking, education, and leadership opportunities. The connections and friendships I have created through this organization have been invaluable to me professionally and personally. If you haven't done so already, check out a chapter near you. And if you are in the LA area come find me at our next event 🙂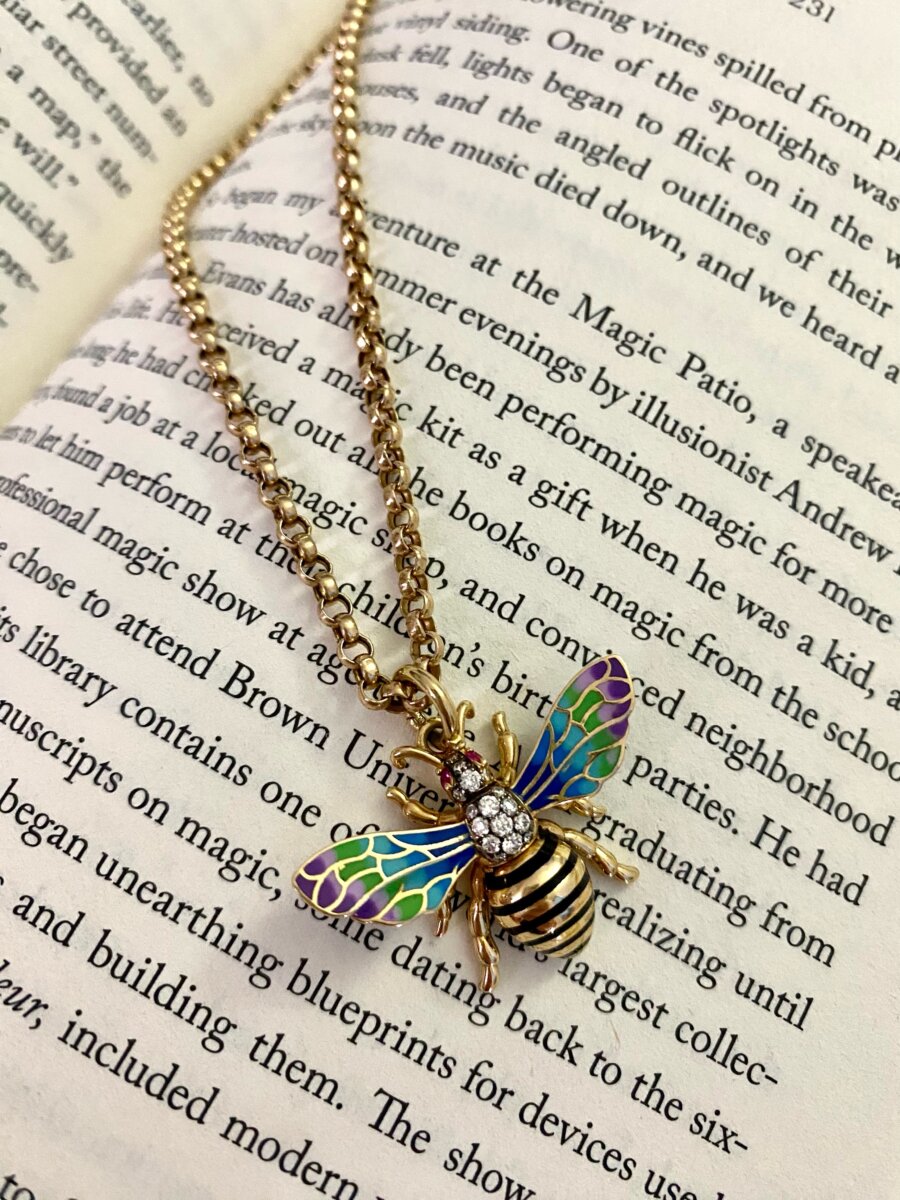 10:00pm: Now is the perfect time to unwind, sip some hot tea, and flip through some pages. I'll leave you with a quote from a book I'm currently reading. 
"Spring comes when it's time." — Ingrid Fetell Lee, Joyful.