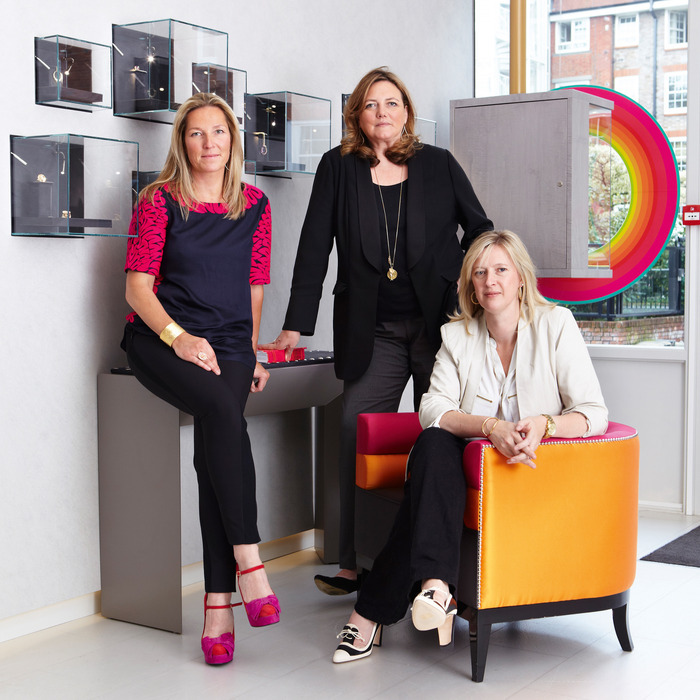 May 25, 2023
W
ith three women at the helm, London-based brand Robinson Pelham creates jewelry that embodies a modern-day style sensibility. While impeccably crafted and meticulously designed, their work doesn't take itself too seriously, and is filled with bold, whimsical color combinations and playful silhouettes. We were thrilled to be taken on a tour of a day in the life of these brilliant designers to discover how their different skillsets come together to meet the needs of their discerning clientele, to learn about some of their favorite haunts and to get an inside glimpse into their flagship store.
Our interior matches that of our hot pink and orange colour palette with custom made seating and door panels.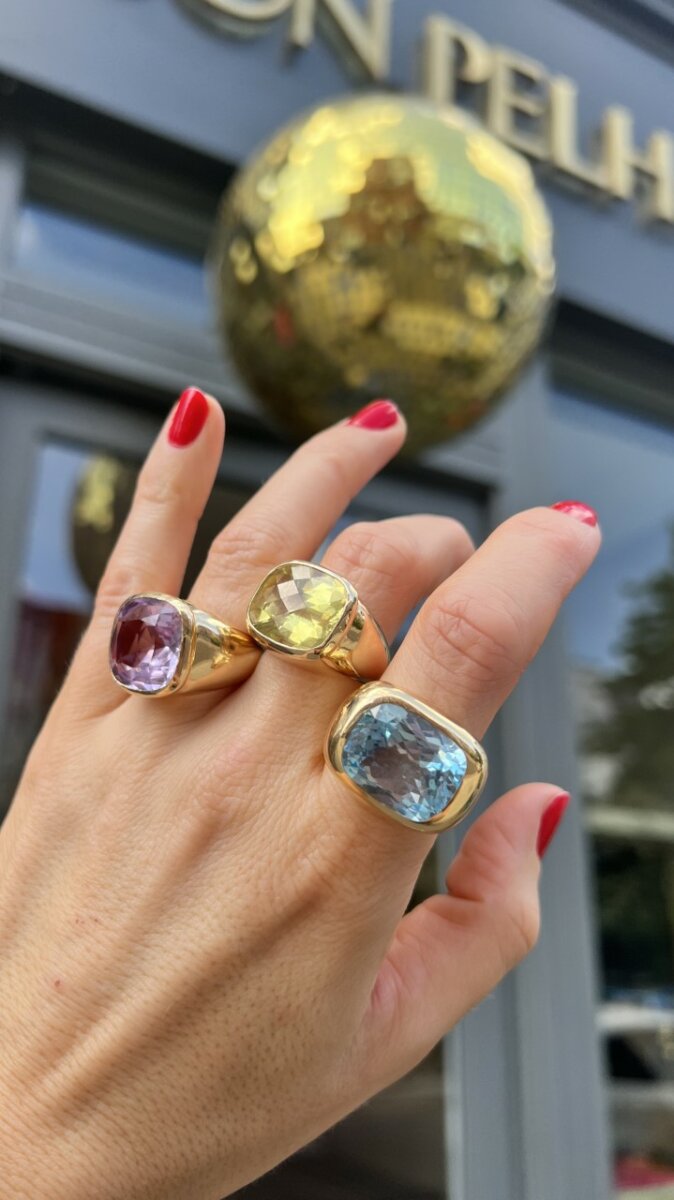 10AM:
Arrive at our flagship shop in Elystan Street in Chelsea, London. It's the heart and soul of our brand. Our interior matches that of our hot pink and orange colour palette with custom made seating and door panels. However, it's our gold glitter ball that hangs proudly at the entrance which steals the show and has become a local landmark.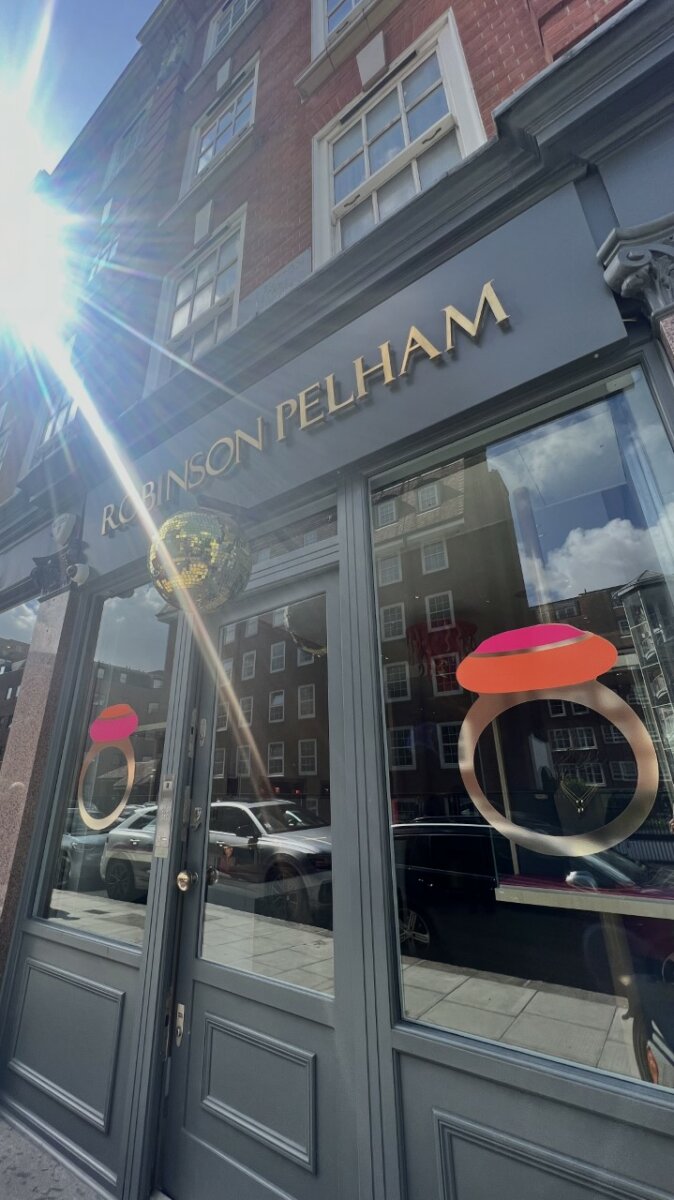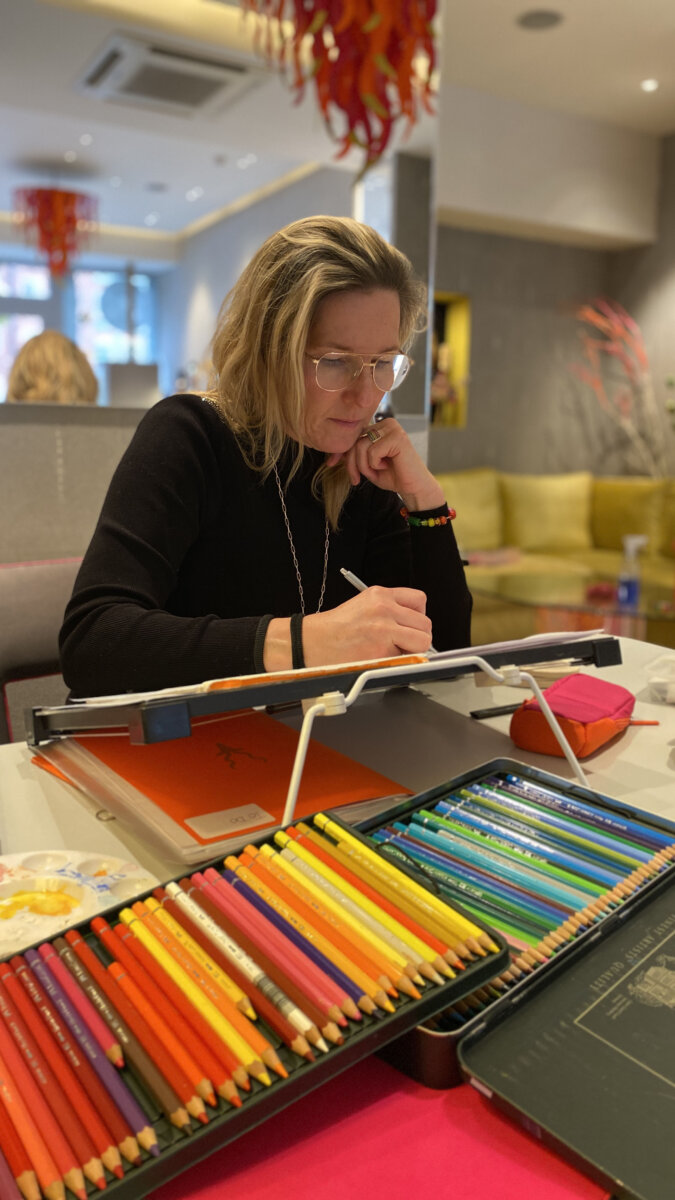 11AM:
Designing bespoke jewels for our clients. Robinson Pelham has recently celebrated 25 years in the industry, with three female founders at the helm! Vanessa, as seen here,  trained at Chelsea Art College and went on to do her BA (Hons) in jewellery and goldsmithing at Central St Martins Art College, London.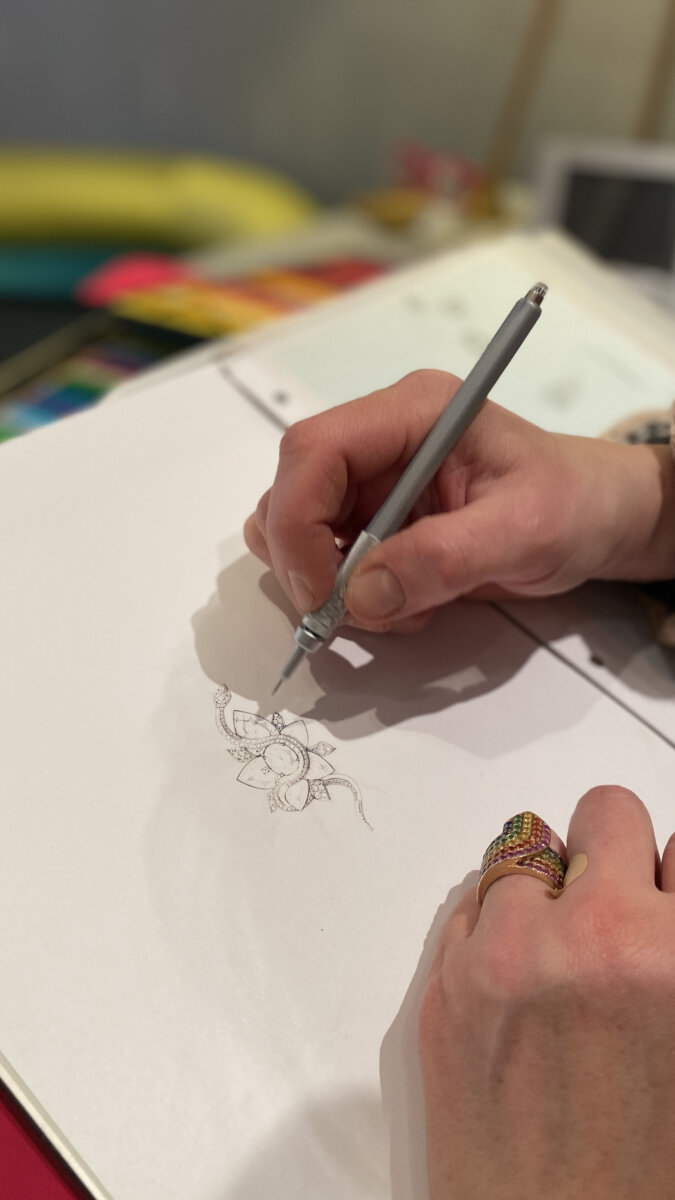 She is never far from pencils and paints and is passionate about designing interesting progressive jewellery.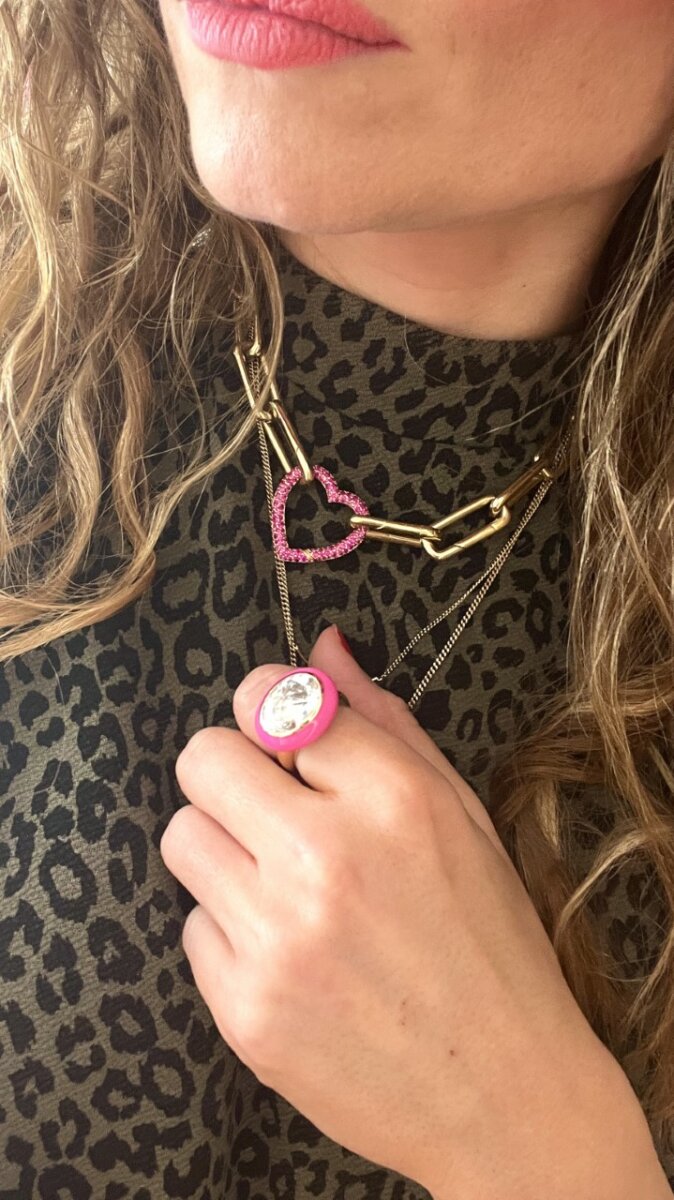 Kate has a raft of experience through all aspects of the trade, a passion for stones, sales, creating new jewels from old, trading in antiques, and offering impartial advice.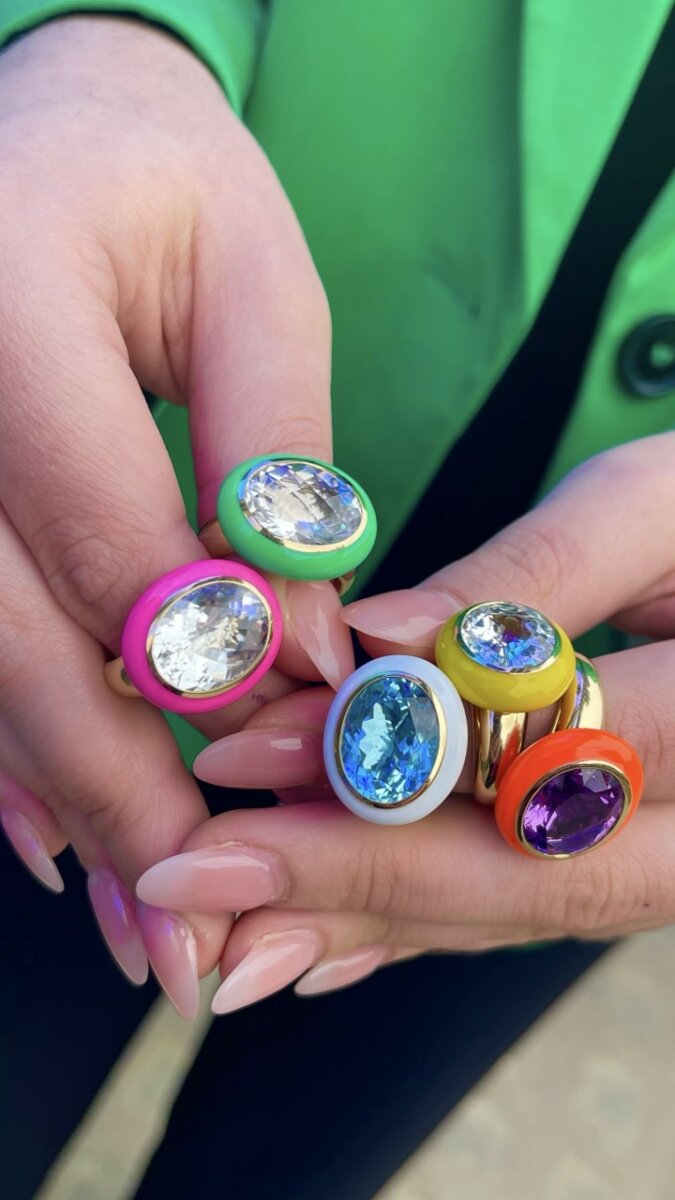 Zoe has a passion for gemmology and geology and her knowledge of the gemstone market has helped Robinson Pelham use some of the most interesting ingredients, from Paraiba tourmalines to brown diamonds.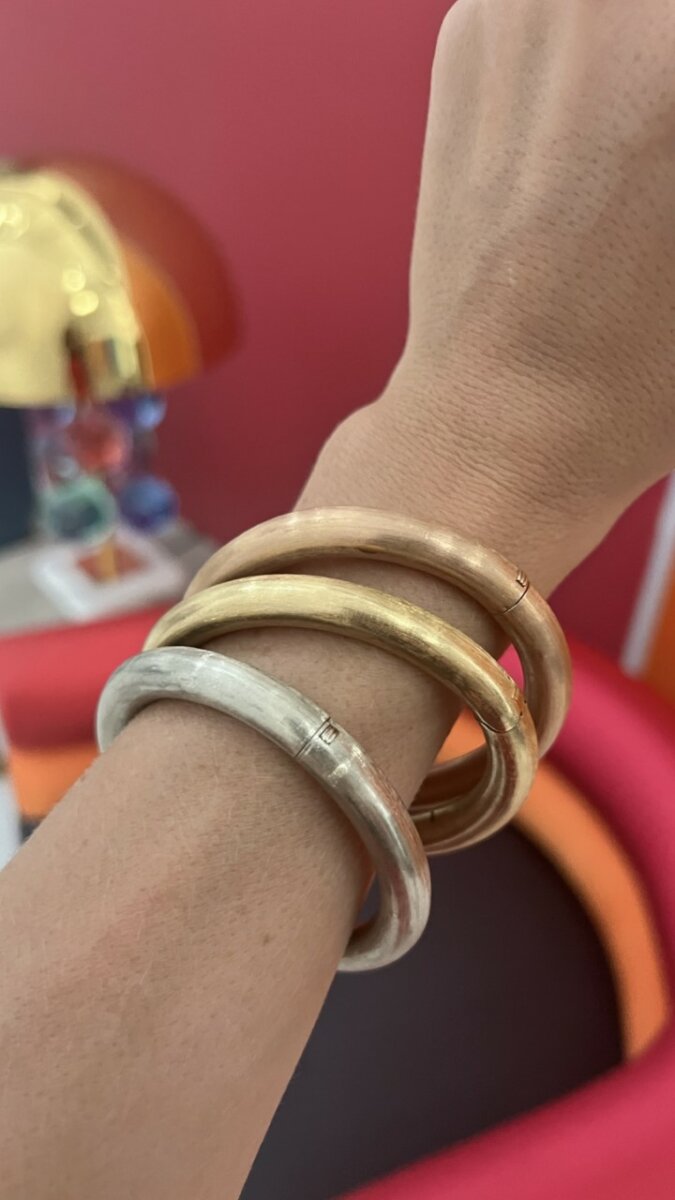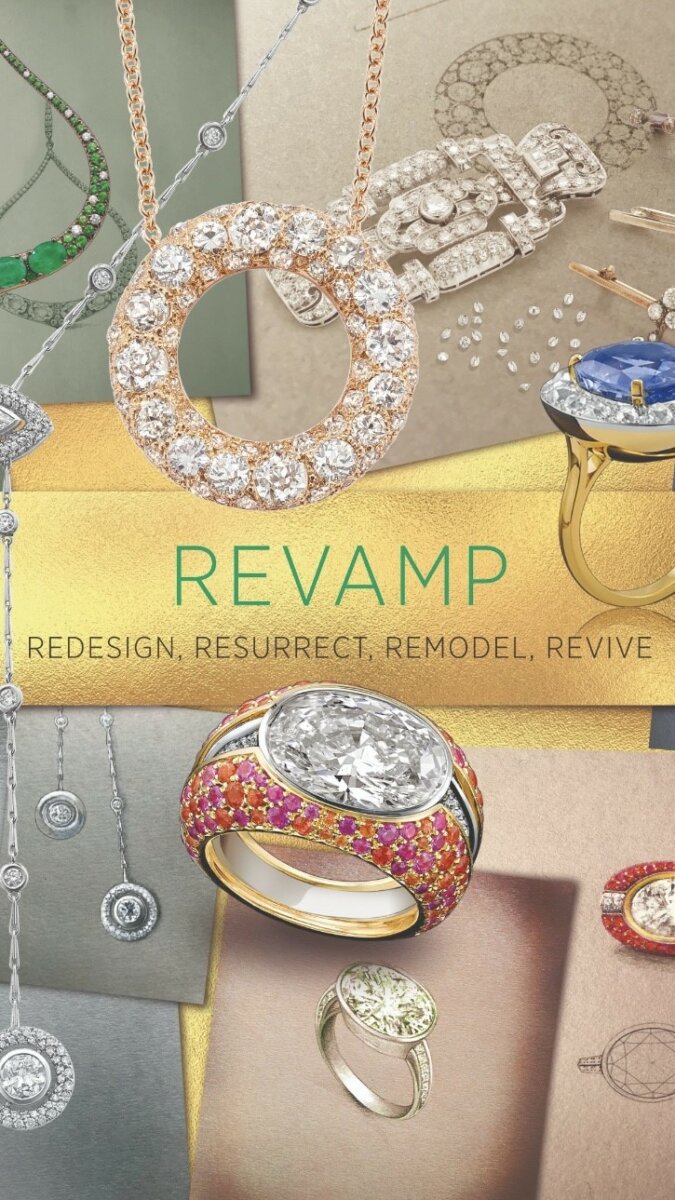 12PM:
Sharing our most popular jewels on social media. A key part of our digital strategy is using our social media platforms to elevate our reach and engagement with clients and potential clients. Here you can see some of our best-selling pieces: IDENTITY necklace with heart ID, our ARENA rings and ROMY bracelets in rose, white and yellow gold.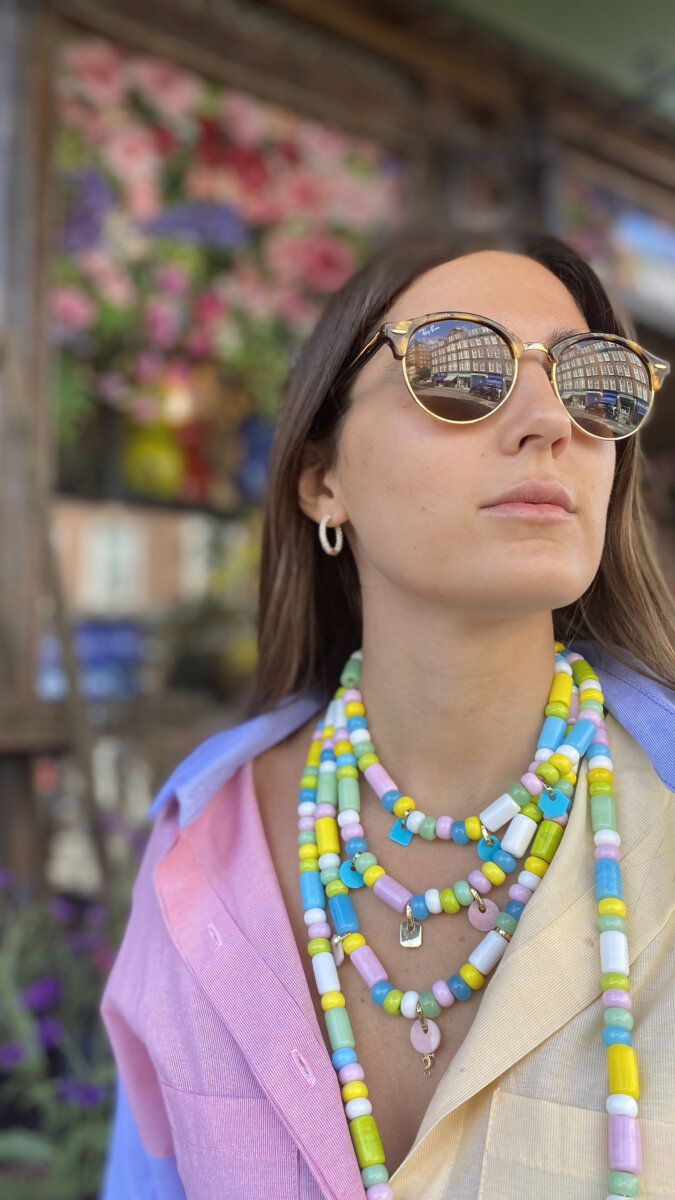 1PM:
Virtual showroom appointments. During the pandemic this was a great way to keep in touch with clients where we could talk through their personalised jewellery journey from the comfort and safety of their own home. It was a convenient and time-saving solution for our busy customers and still remains in place today, especially for clients who want us to design a couture piece or re-design existing pieces of jewellery from their collection.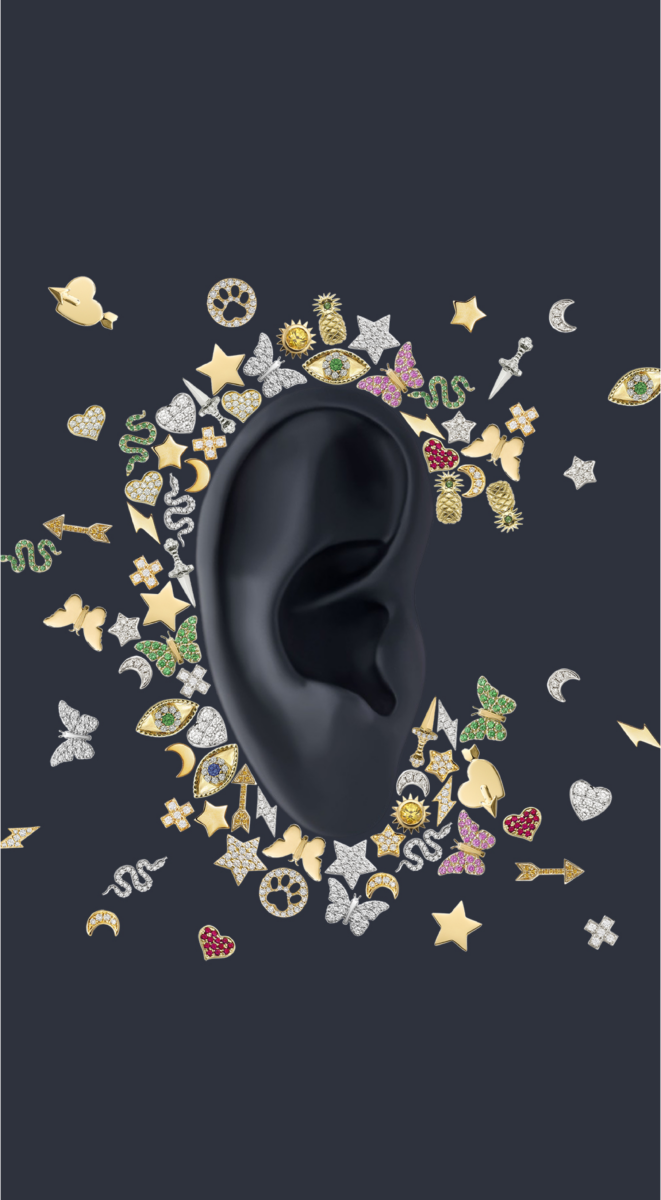 2PM:
Lunch in Chelsea. We're super lucky to have a multitude of cafes and restaurants on our doorstep, if you're in town we'd definitely recommend Amar for coffee, lunch at Wild Tavern, Villa Mama or New Birley Bakery and dinner at Elystan Street which is a Michelin star restaurant, followed by cocktails at Wild Corner.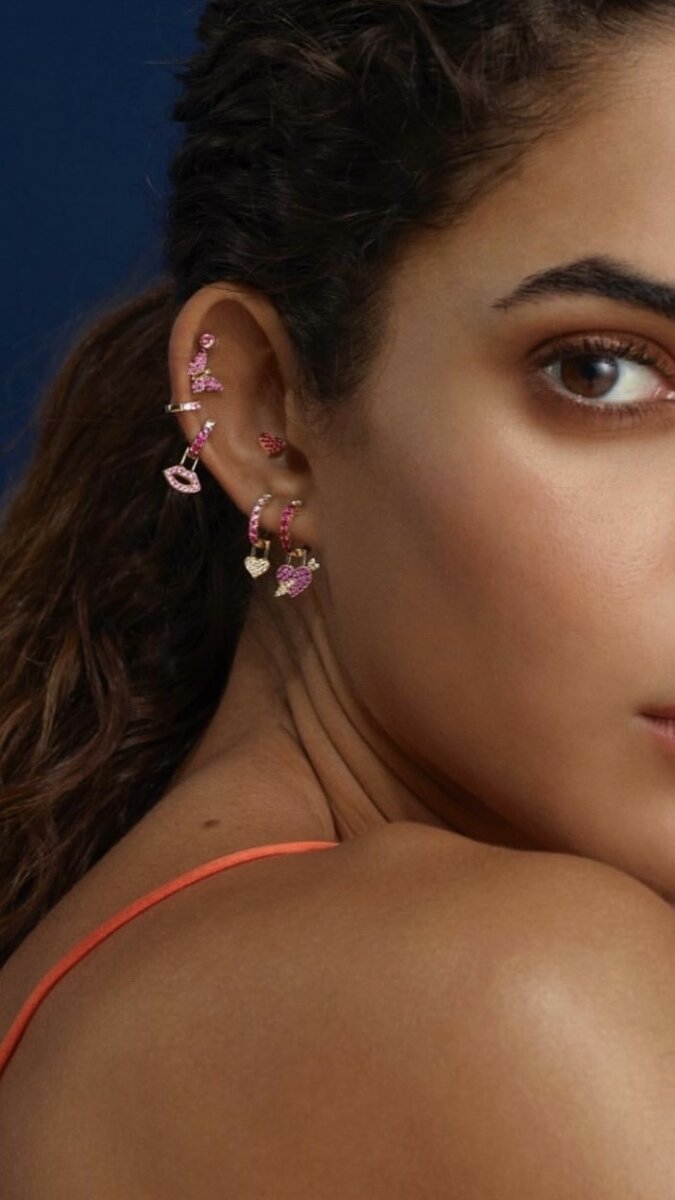 Our candy ARCADIA beads are also the perfect necklaces for summer strolling in London. Strung on recycled gold chains, the necklaces come in four lengths and have three gold connectors so you can hang charms and EARWISHES offering ultimate versatility.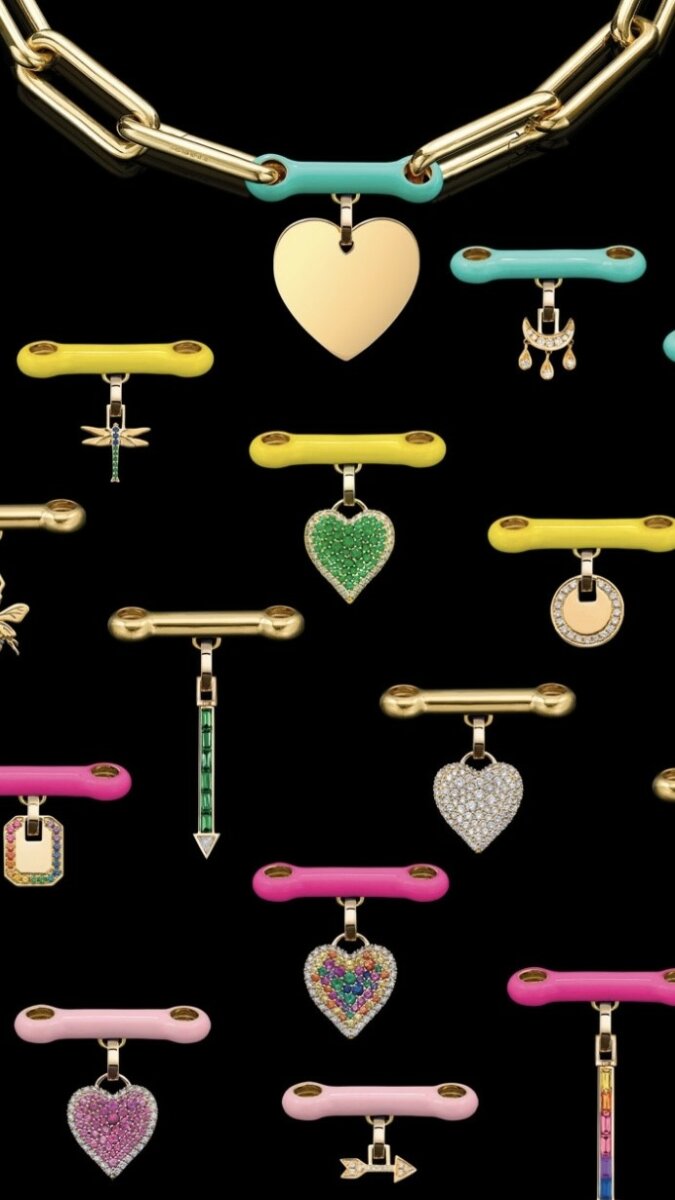 3PM:
Preparation for our piercing party on June 28th. Our EarMenu is vibrant and versatile and there's an opportunity to join us on June 28th at our Elystan store to discuss ear curation in more detail with the team at RP.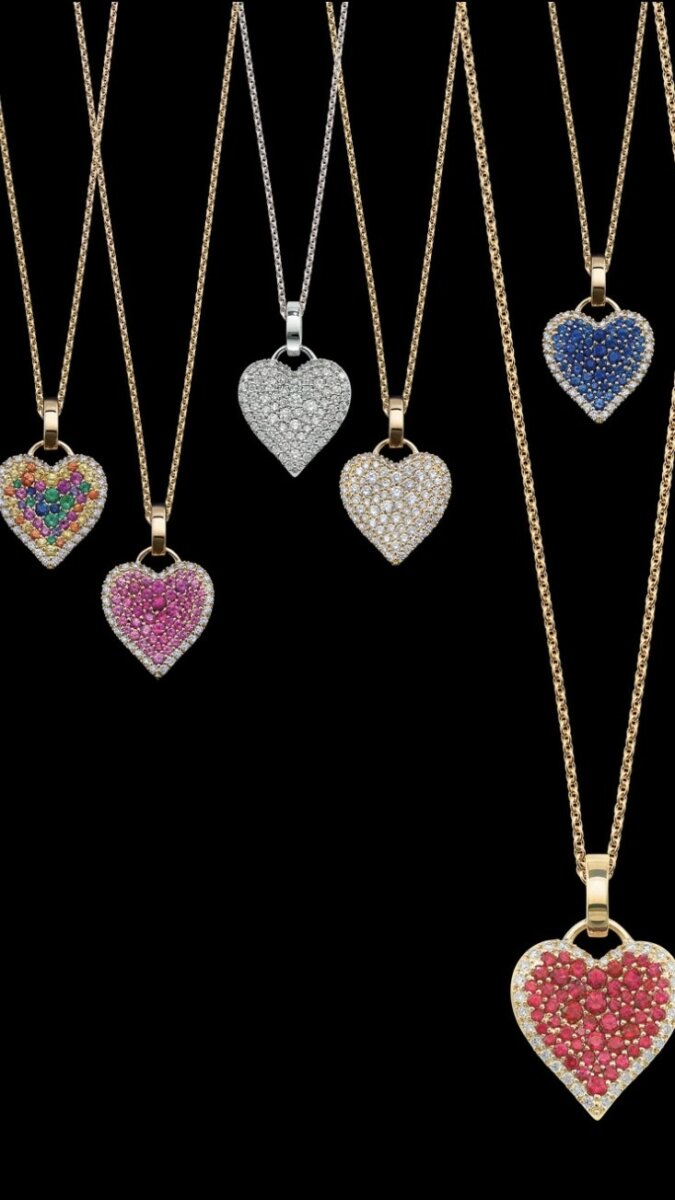 Our ORB hoops are available in a spectrum of colours which can be mixed and matched with our huge range of EARWISHES injecting personality and meaning into everyday jewellery.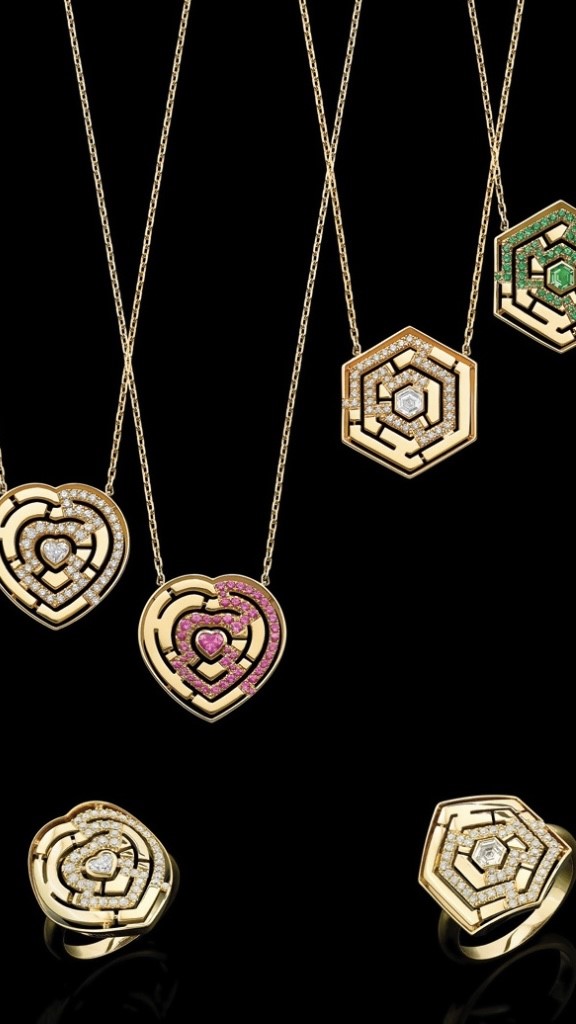 The STUDCLUB collection will not disappoint, from flamingoes to lightning bolts and almost everything in between, they're a must have self-gifting accessory. But equally, our genius ORB CUFFS add colour to your ear without the need for piercing! Put the date in your diary!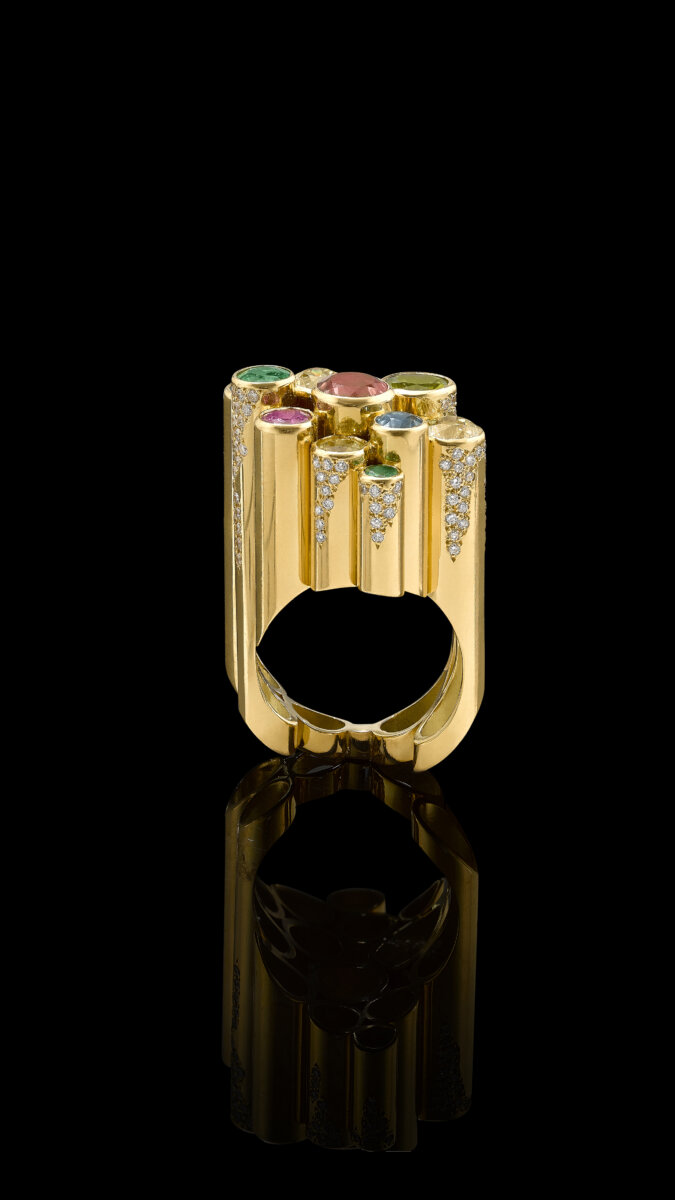 4PM: 
Liaising with wholesalers and retailers in the UK and internationally. We're really proud to work with some of the best in the business such as Harrods, Net a Porter, My Theresa and Marissa Collections and it's a pleasure curating collections that speak to their specific audience. This is dependent on country, seasonality and current trends.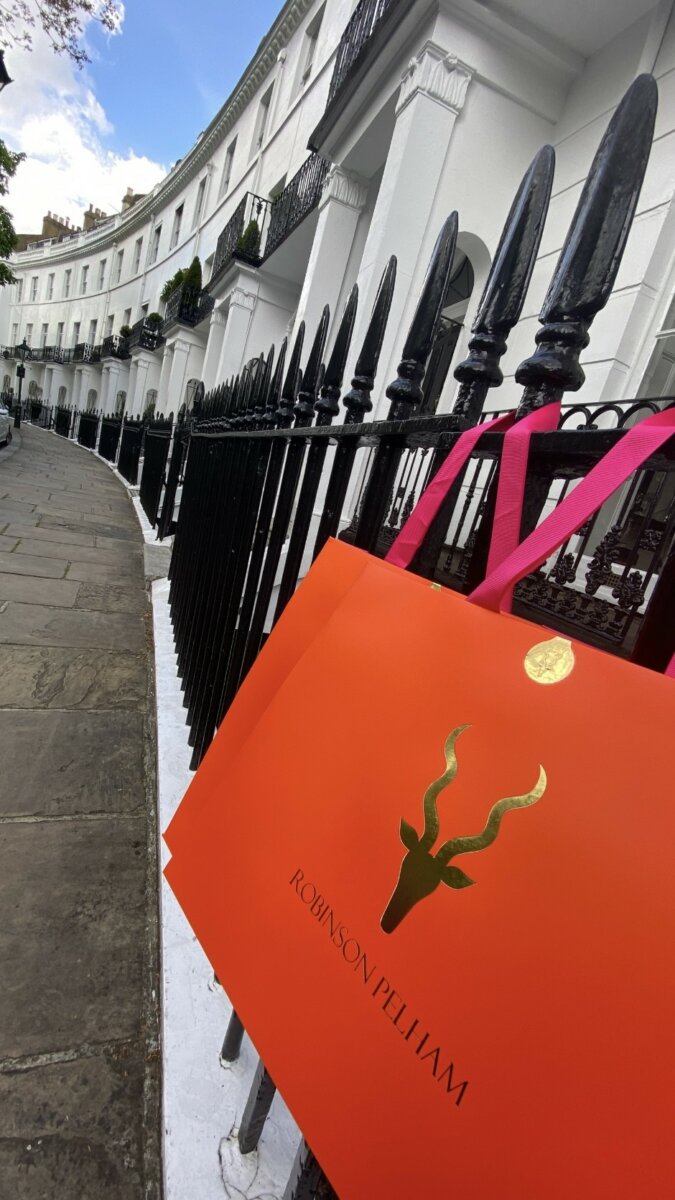 5PM:
Hometime! But don't leave without one of our iconic orange and pink bags with some special treats inside 🙂