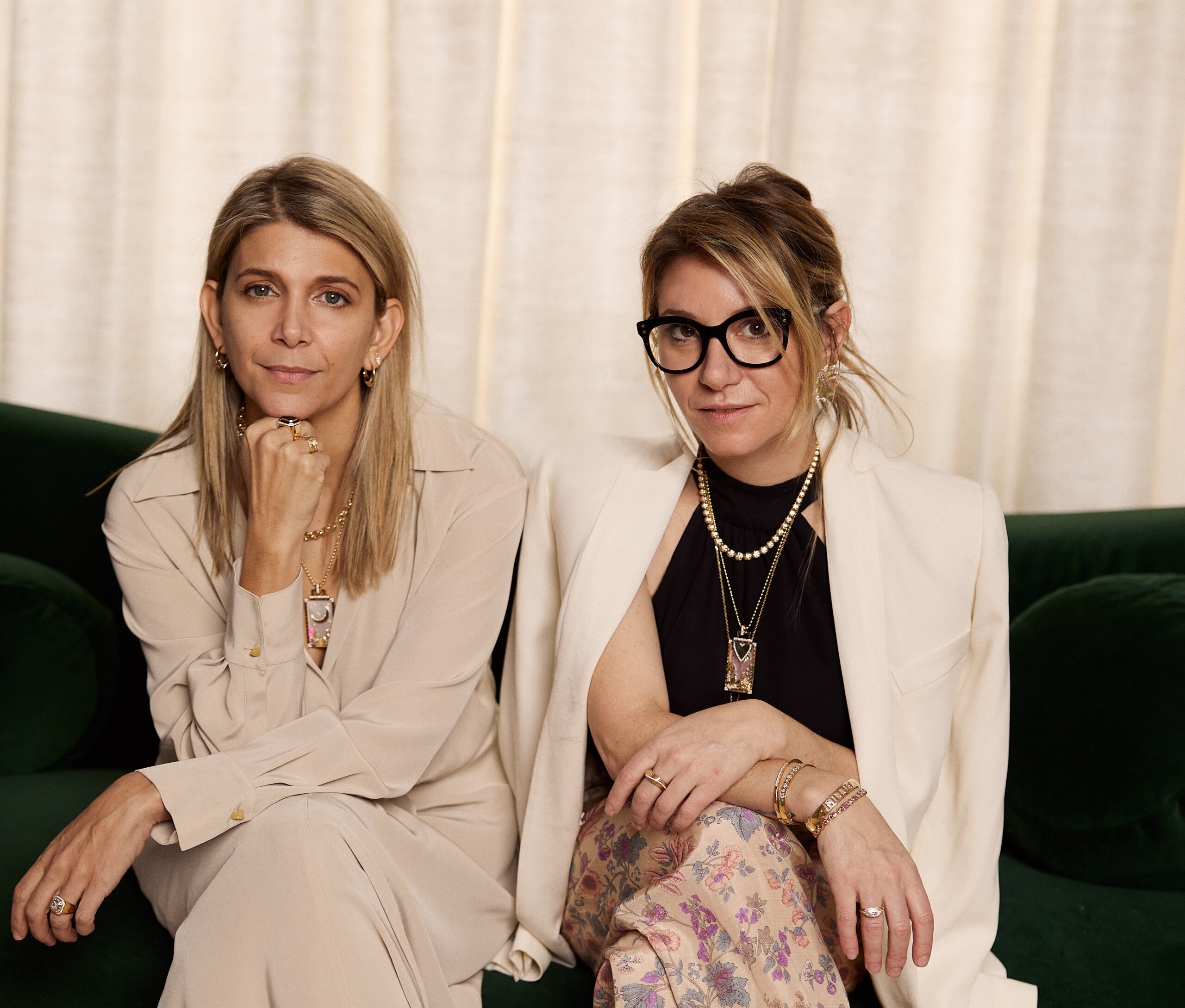 April 27, 2023
F
ounded by sisters Nicole and Kim Carosella, Sorellina (which means smaller or younger sister in Italian) is both vintage inspired and decidedly modern. The brand's bold, statement making pieces are designed with a contemporary, urban jewelry enthusiast in mind, and the work strikes a perfect balance between both feminine and masculine aesthetic sensibilities. This inherent harmony extends to the sisters themselves. With Kim spearheading logistics and business and Nicole focused on the creative output, their distinctive personalities and skillsets are beautifully complementary, allowing this dynamic duo to continually produce imaginative and prolific collections to satisfy the fervor of their ardent collectors. We were delighted to get a glimpse into one of the sisters' average days to see how they keep this magic alive!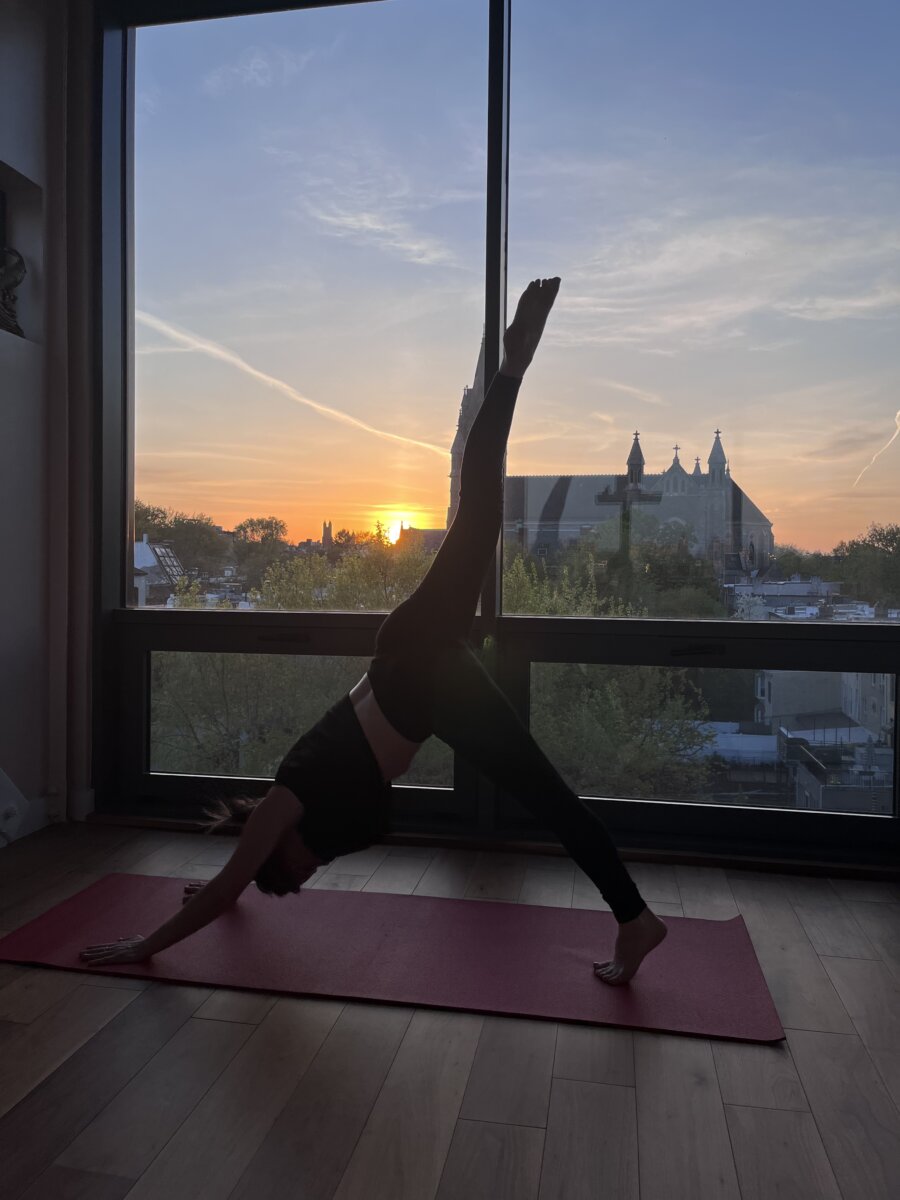 6:00 am
Kim: I wake up with arguably too much energy. I wish I eased into the morning but when I wake up, I'm up! I start the day with a very hot cup of coffee and I like to think about the number one thing I want to accomplish that day. I write myself an email with a to do list then try to enjoy the quiet of the morning. Once the kiddos are up, I make breakfast, drop them off at school and make sure to get some yoga in – either at home or at Verayoga.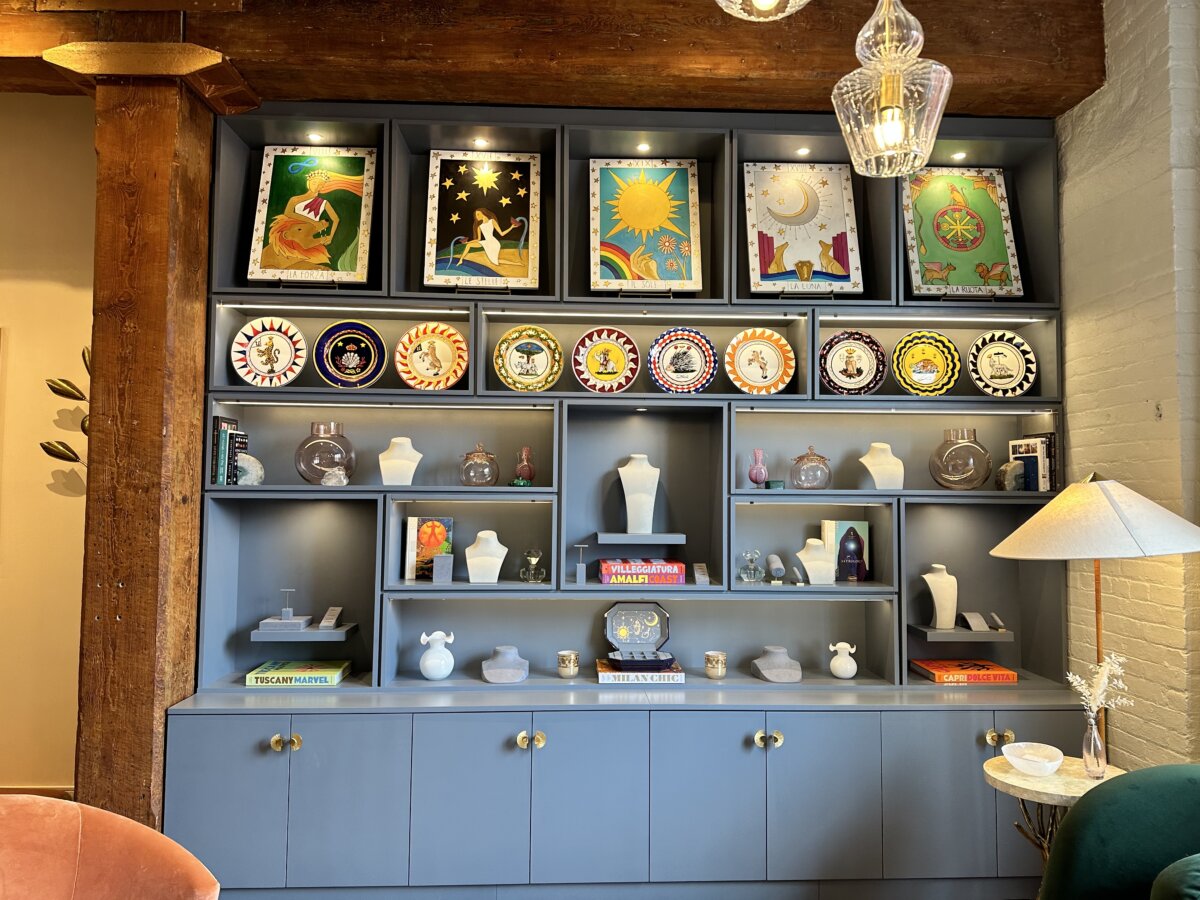 7:00 am
Nic: Unlike Kim,  I'm much more of a night person! It takes a while for my brain to turn on. After I make breakfast and get my son to school, I take 20 minutes to meditate, do some type of movement depending on my mood and then I get ready for the day.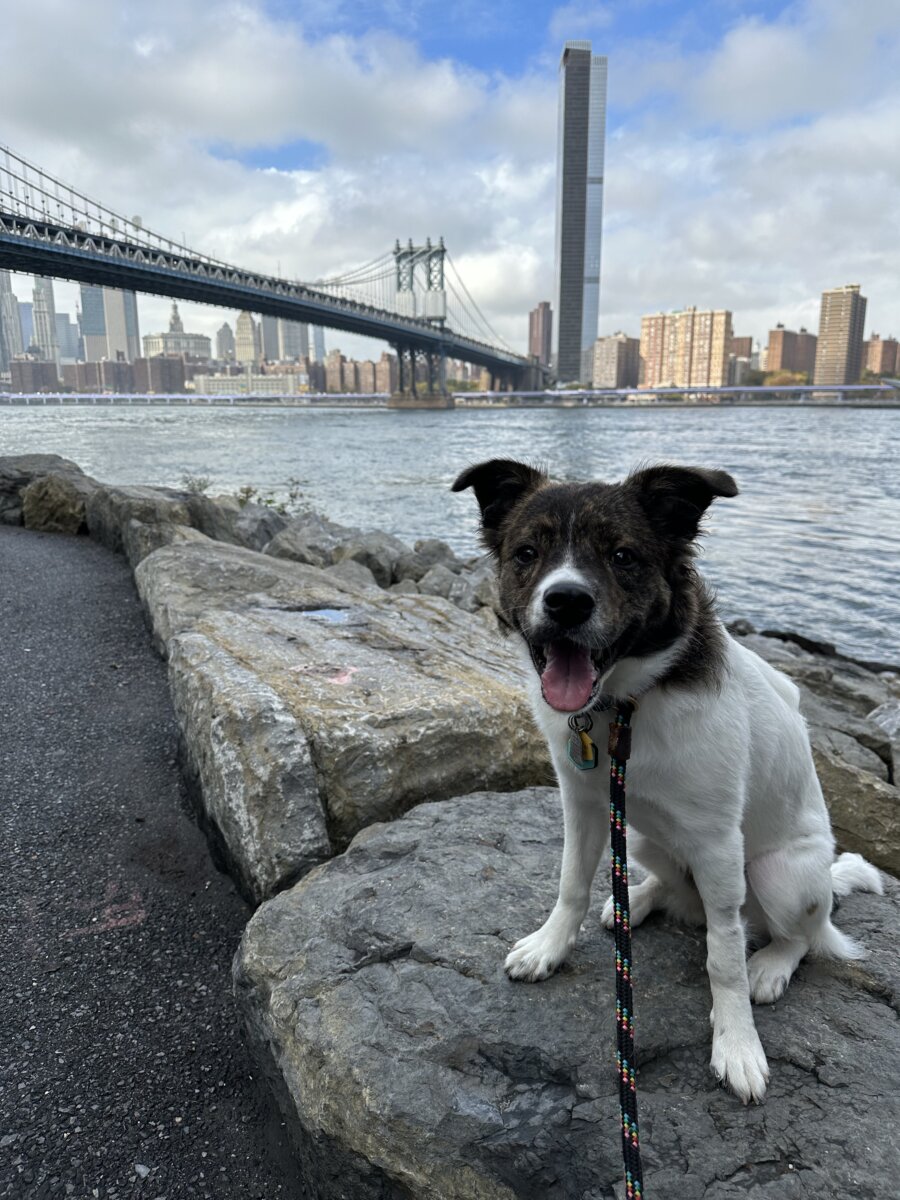 8:30 am
Kim: I like to be the first one in the office and aim to get in before 9. I typically take the subway but at least once a week I walk my dog Birdie to the office. We walk along the river, through Brooklyn Bridge Park, to our office in Dumbo. It's hard to believe only 2 years ago we were working out of Nic's windowless and heatless basement!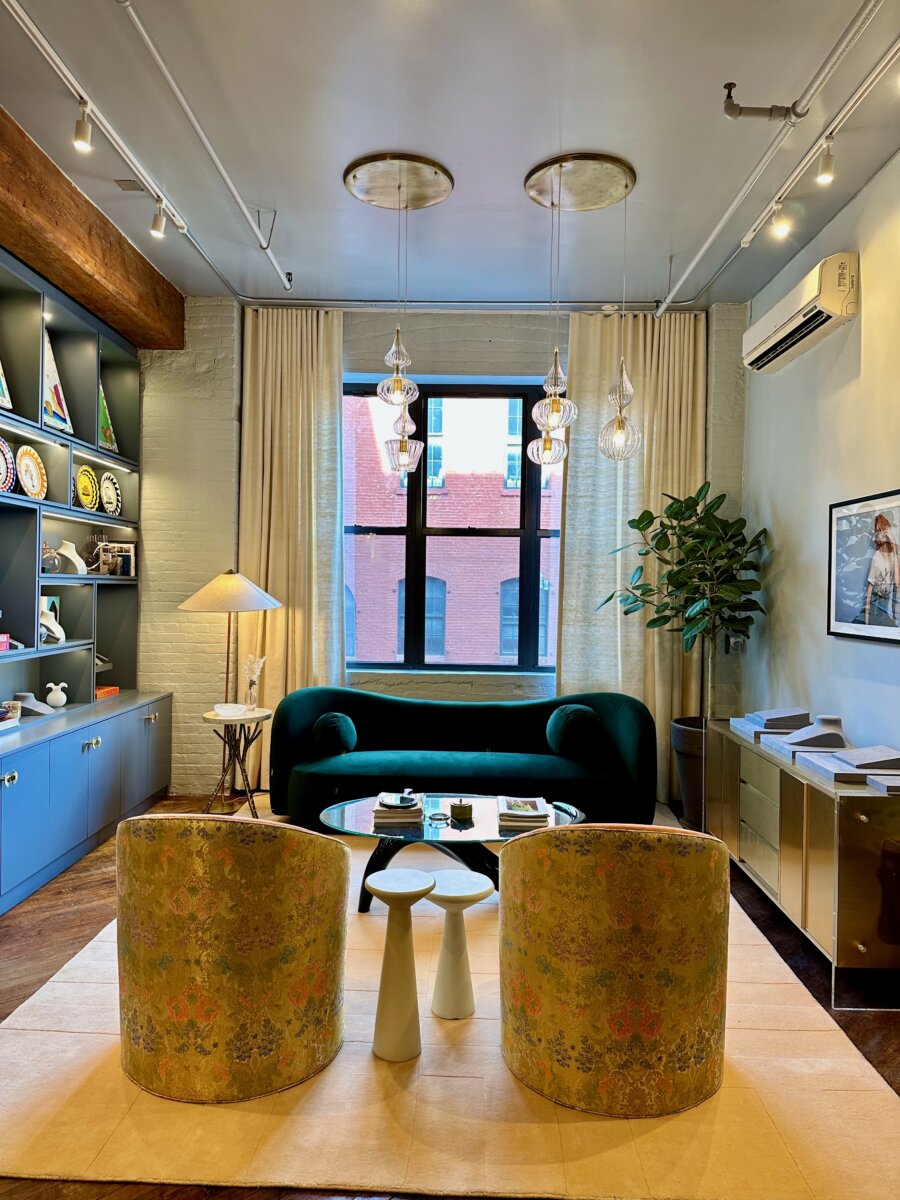 9:00 am
Kim: I schedule most phone calls at 9 before the rest of the team arrives. Today I am on with our sales rep reviewing wholesale accounts.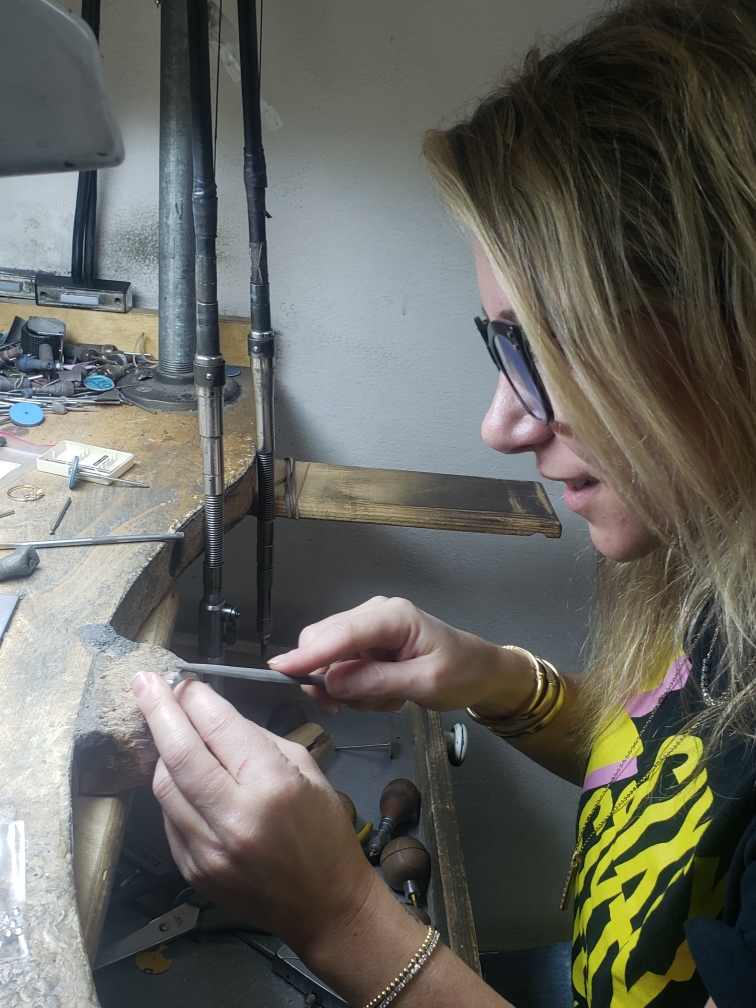 10:00 am
Nic: I like to start my work days by going to the Street and checking in with our jewelers. Sometimes I even jump on the bench and fix things myself.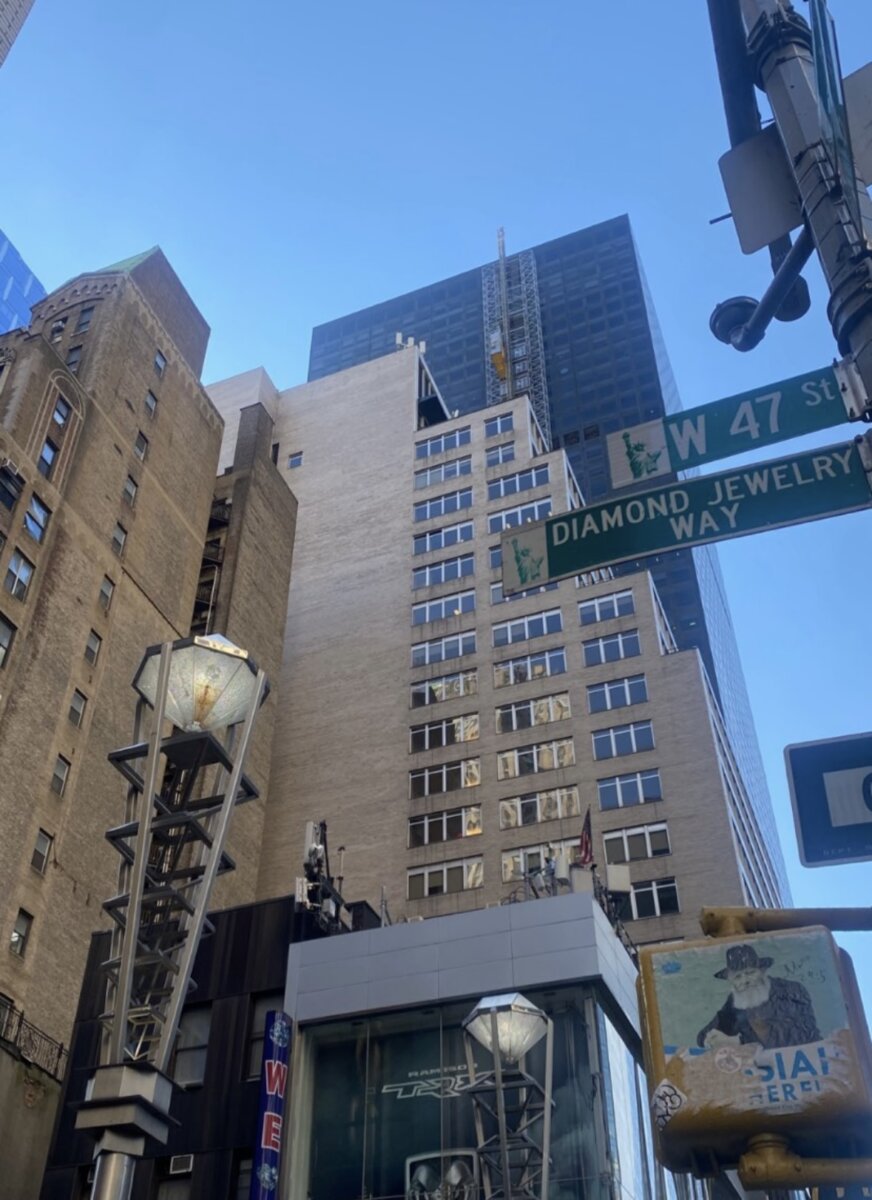 I like to make the rounds to our jewelers and stone vendors before heading back to Sorellina HQ.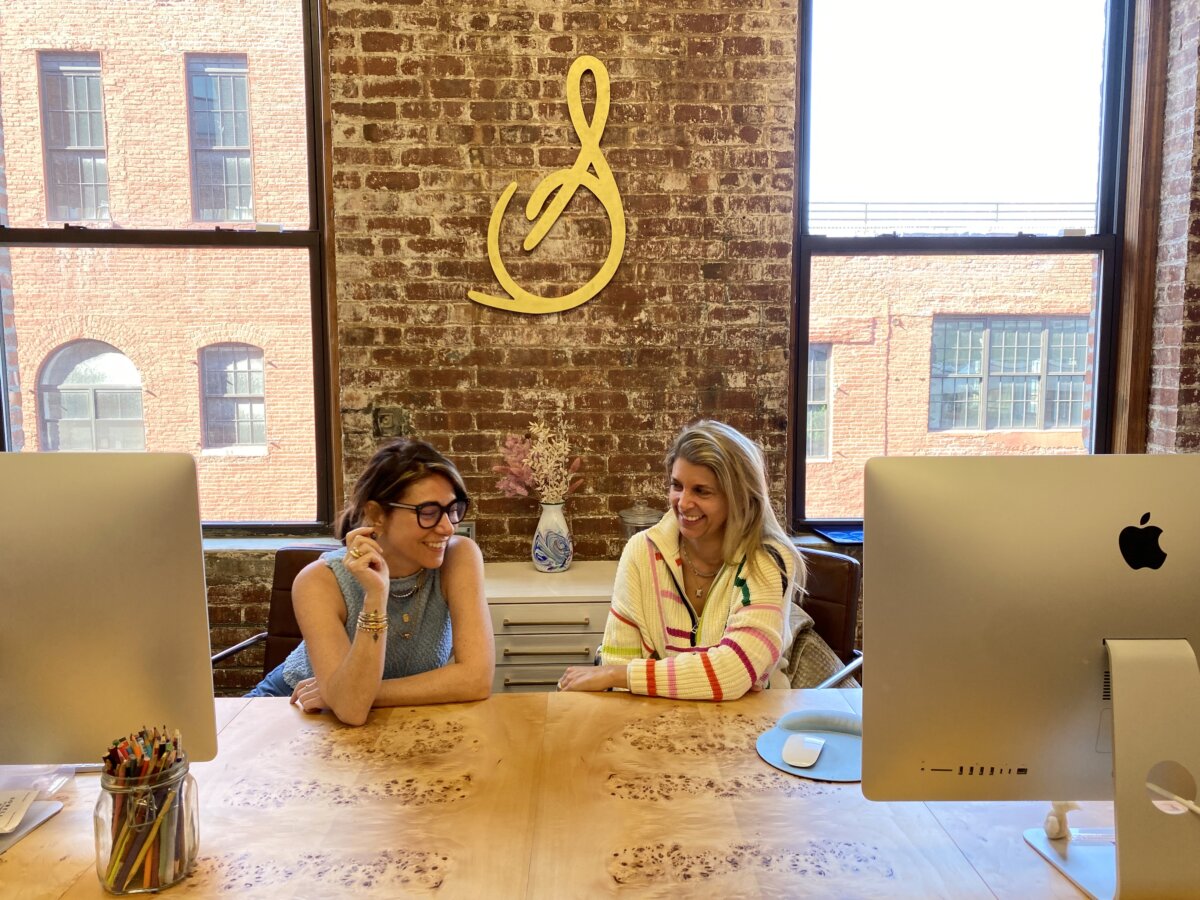 12:00 pm
Nic: Back from the street, I join Kim and the team. When we designed the office we really wanted a large workspace for the two of us so we ended up with what we like to call  the "mega-desk." I spend so much of my time sketching that I have to consciously carve out time to check my email.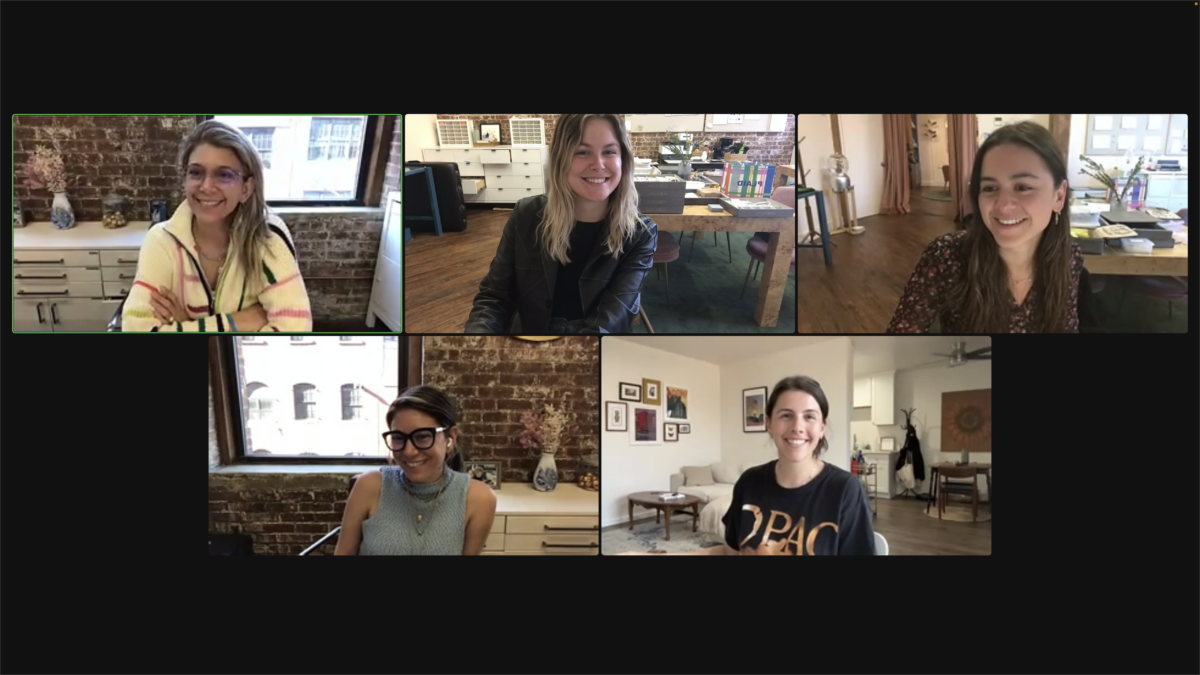 1:00 pm
Kim & Nic: We log onto zoom for our weekly team meeting, which includes Emma, our remote employee from San Diego (Emma, if you're reading this: we miss you, move back to NYC). Right now we are working through our COUTURE 2023 collection, which is called Dieci. We are so excited for you all to see it! It has been a big labor of love.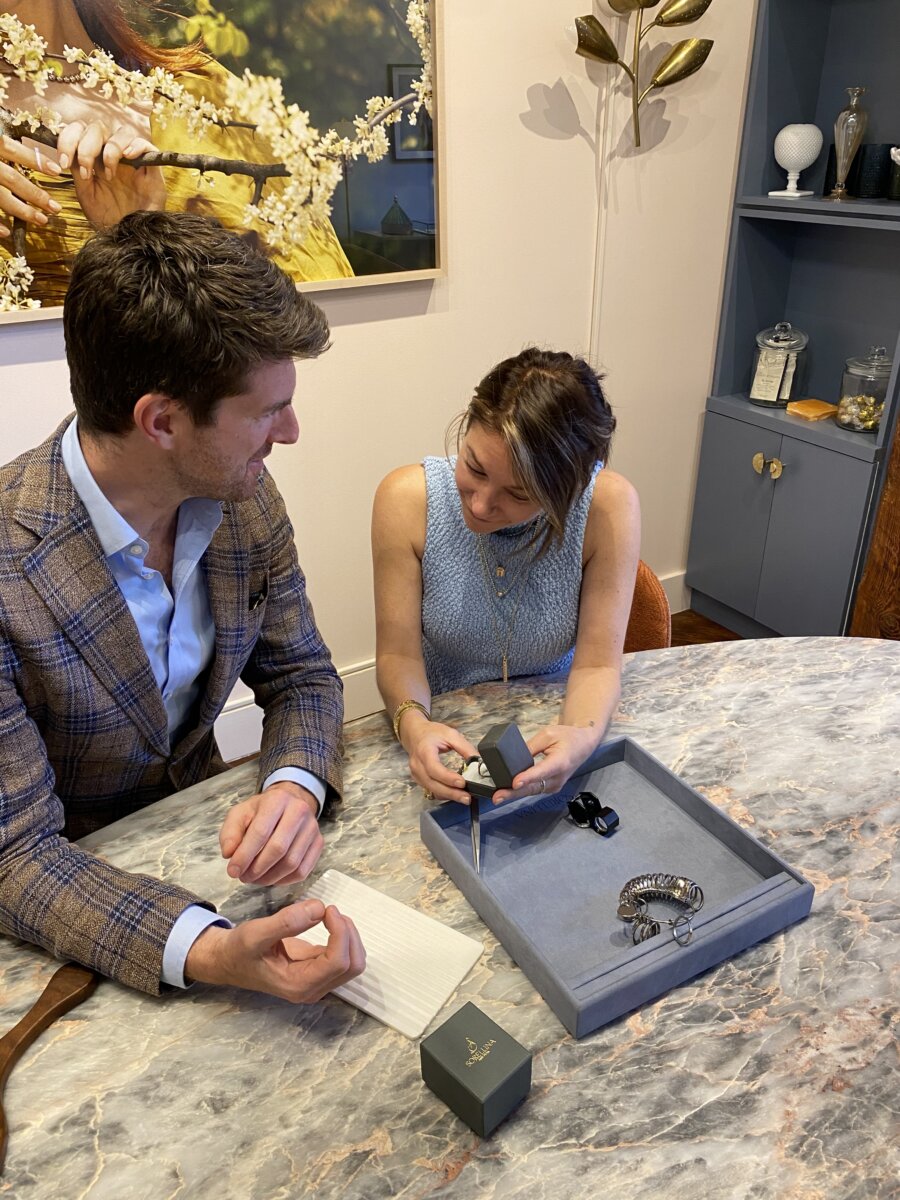 3:00 pm
Nic: This afternoon we had a private client come in for a showroom appointment to pick up a very special ring. We love when our clients come to visit us, especially if they bring a friend for Birdie! Custom is a huge part of our business, and I really enjoy getting to know my clients and making their jewelry dreams come true.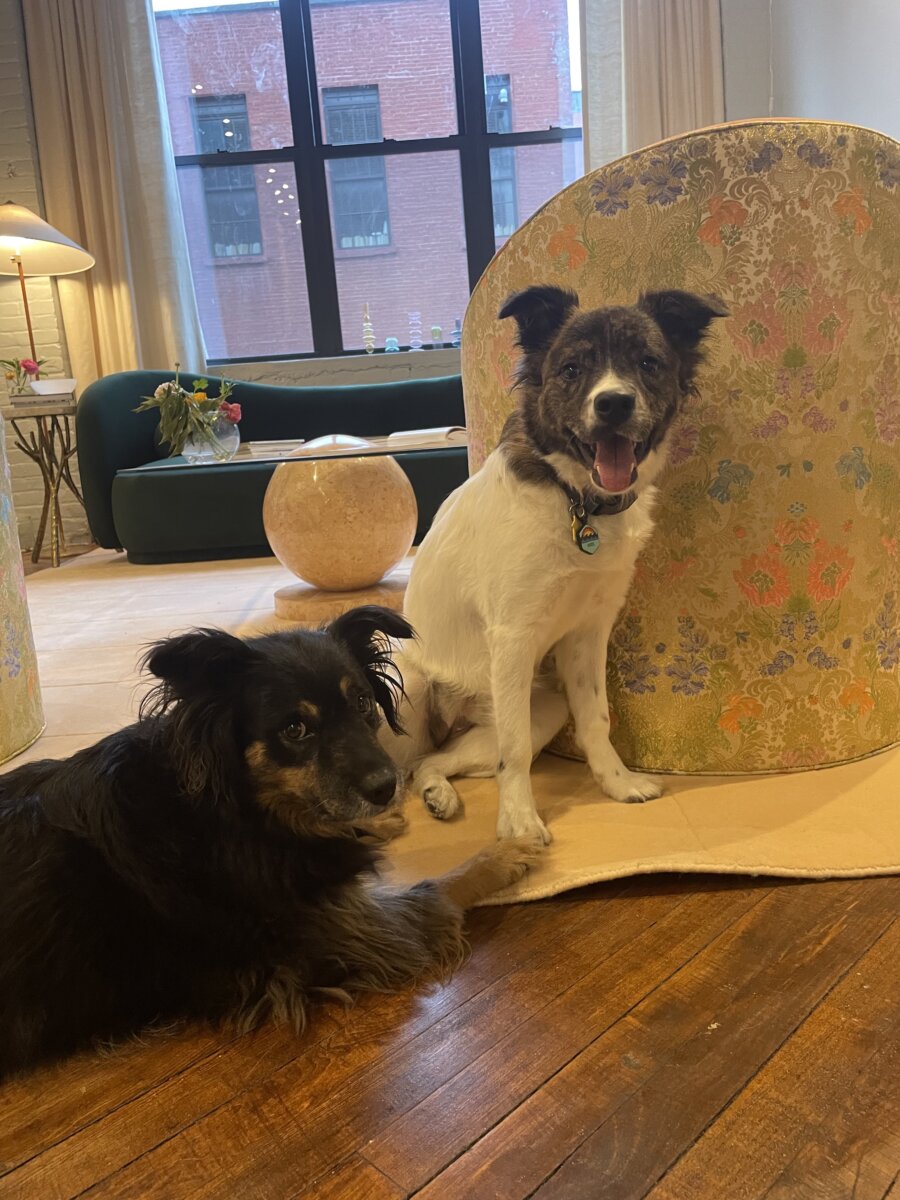 3:30 pm
Kim: My days fly by and are never the same. Some days are all about strategy, collection roll-outs, budgeting but today I feel like a defense attorney and my sole client is Sorellina's bank account! I manage the cash flows and so much of my time is spent in front of the computer looking at spreadsheets. I know that must be torture for most people but the only thing I love more than information is organized information. The heart wants what the heart wants.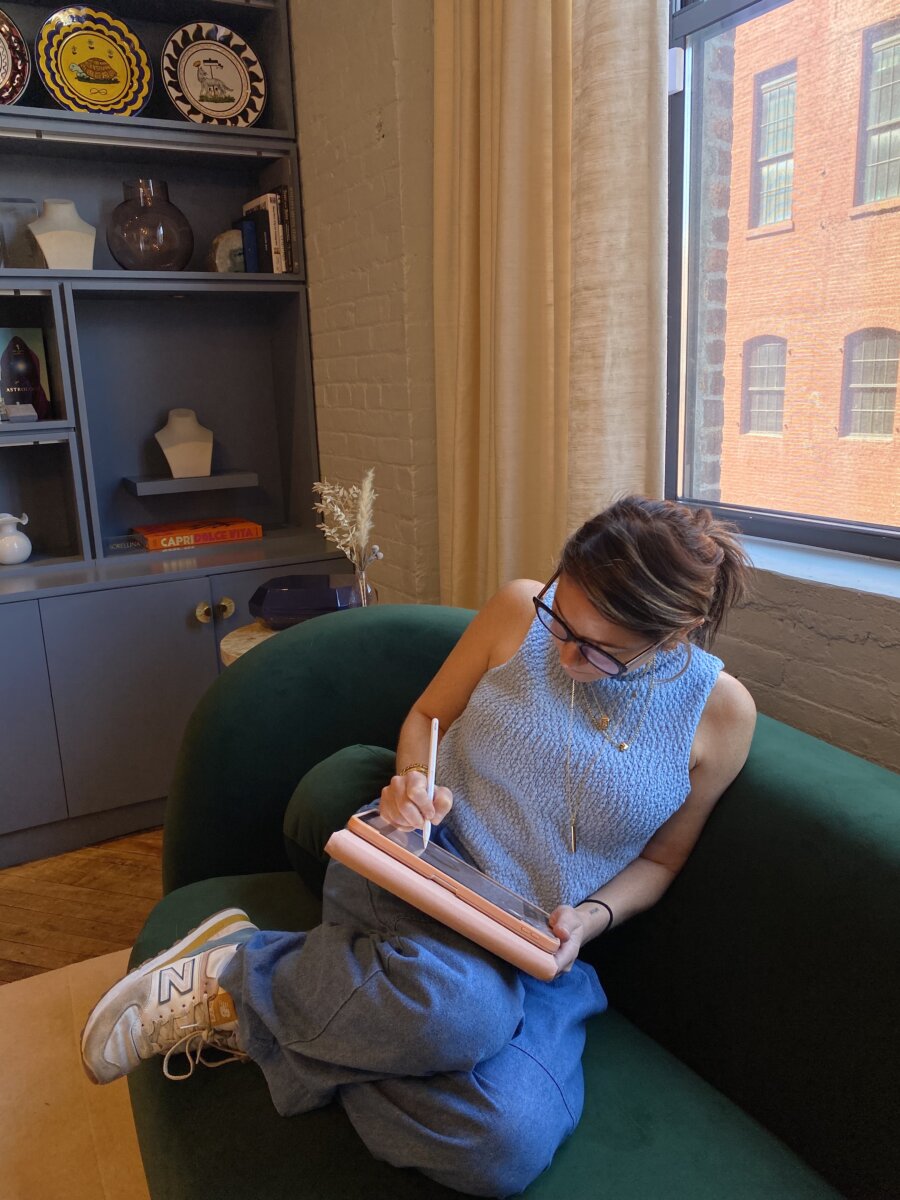 4:00 pm
Nic: While Kim sits at the mega-desk making spreadsheets that I have "view-only" access to, I like to cozy up on the couch in our showroom and sketch up ideas for the future.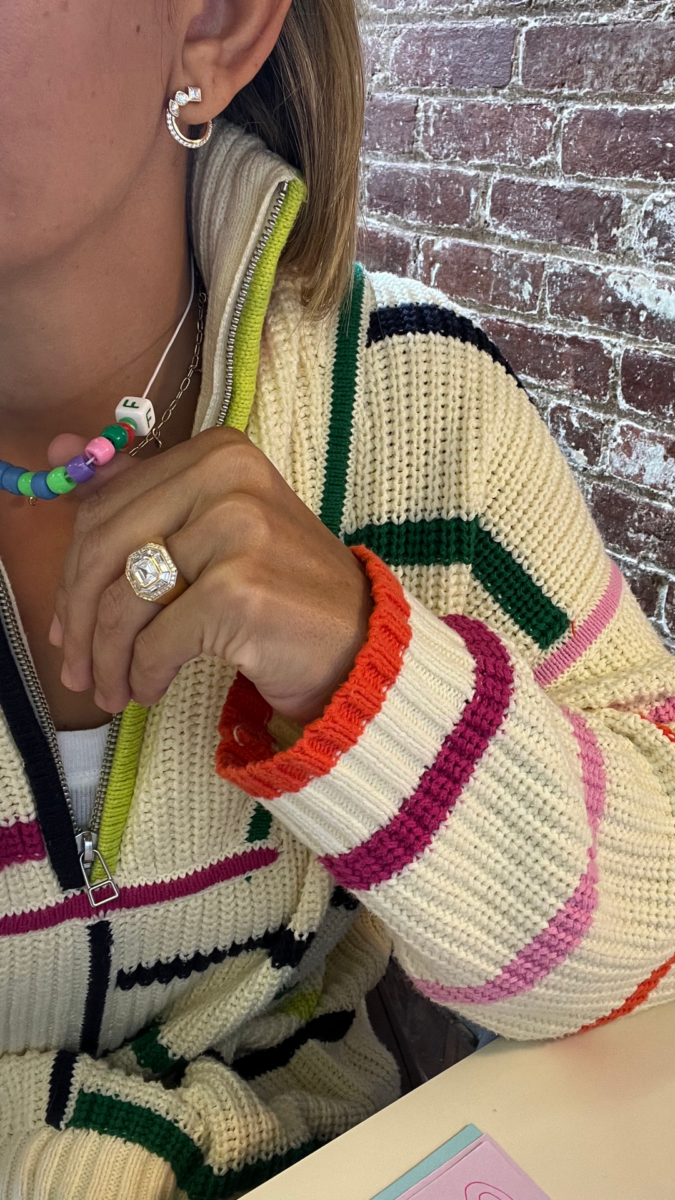 5:30 pm
Kim: As alert as I am in the morning, that starts to fade around 5 pm, so I head home by 5:30 so I can spend time with my husband and kids. Cooking feels like too much of a chore today so I opt to pop into the Japanese market around the corner from my house and pick up onigiri and chirashi for dinner. After dinner it is bath and bed for the kiddos which always includes story time. Bluey for my daughter and Zombies for my son. Once they are tucked in, I check a few emails and call it day.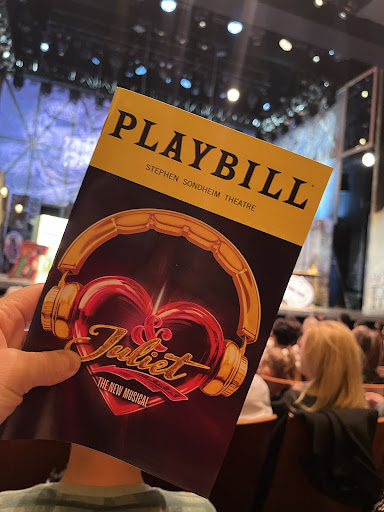 8:00 pm
Nic:  While most nights I'm with my son, tonight I'm seeing & Juliet! I love going to the theater. Living in NYC,  there is so much to do and inspiration everywhere.