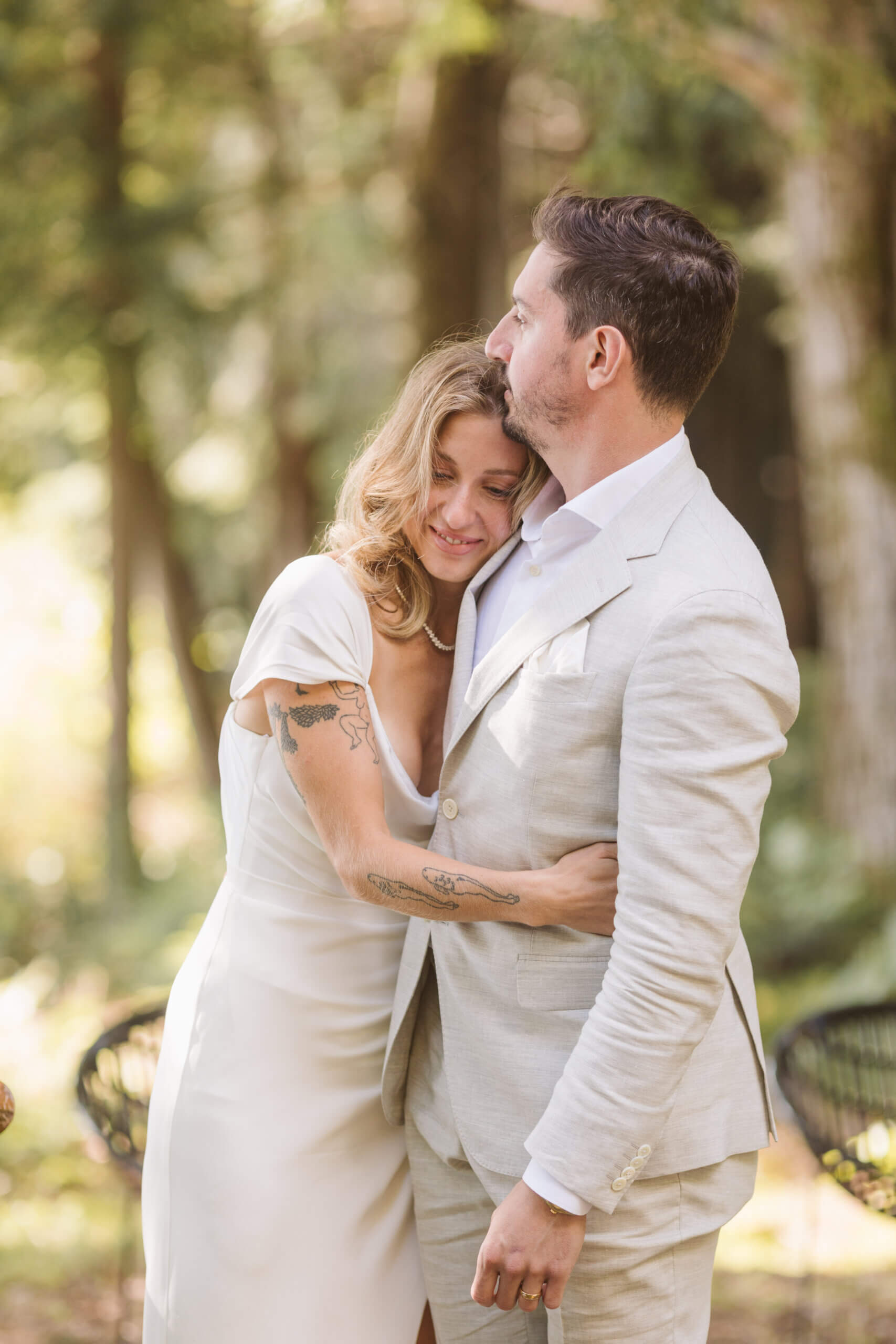 October 09, 2023
C
elebrated for designing and crafting spectacular jewelry, COUTURE designers and brands are rarely recognized for an important contribution they make to society on a regular basis—shepherding people through the process of selecting pieces to commemorate life's most important moments. The engagement ring, the wedding band, the day-of wedding jewelry, the anniversary gift, the push present, the self-purchase that marks a milestone birthday or an important promotion are typically well-researched and thoroughly contemplated and ultimately, jewelers—whether the designer or the retailer representing the brands—play a big role in finalizing these big decisions.
I feel like having gone through that whole process helped me become aware of how overwhelming the experience of getting married and engaged can be.

Haley Woodbury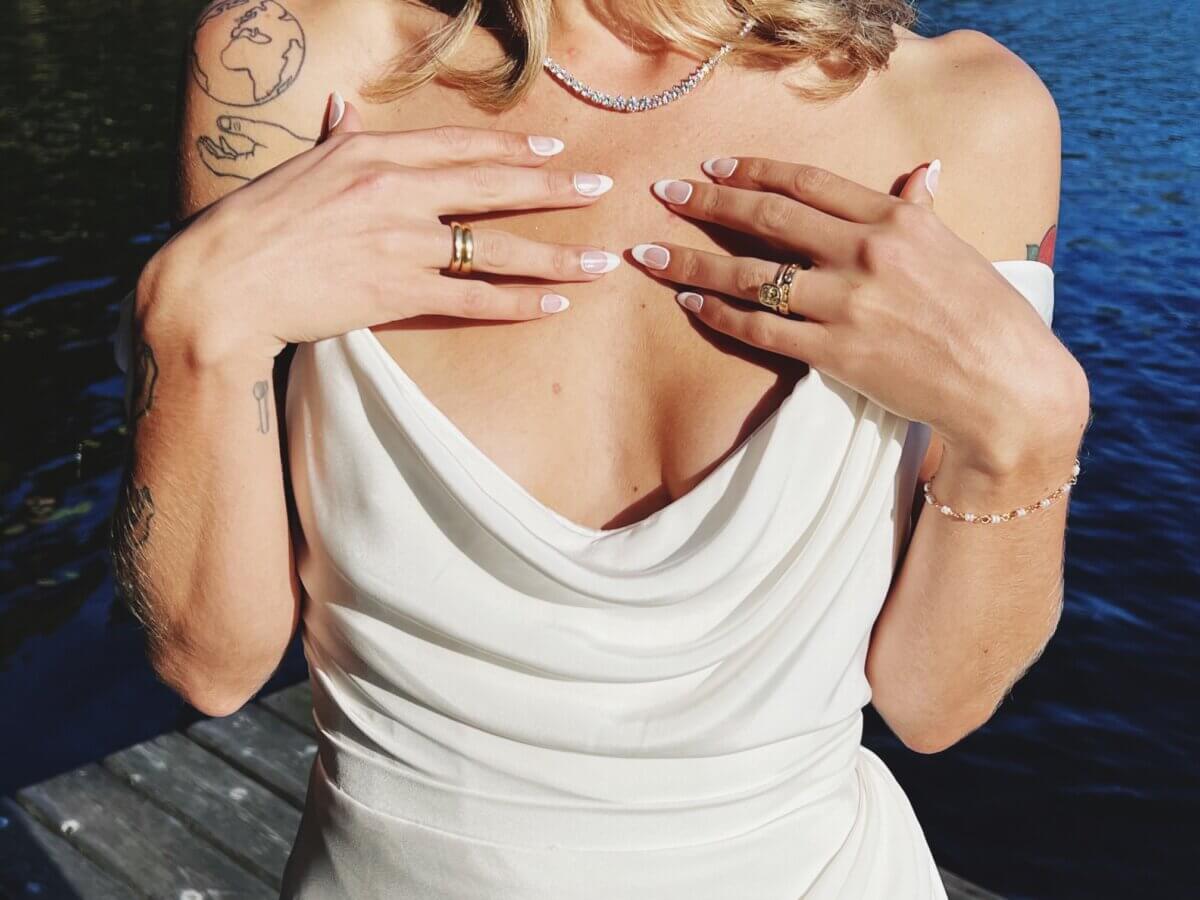 But what happens when the designer is on the other side of the table? Haley Woodbury, a custom designer for Anne Sportun, a brand well-known for its stunning bridal collections, has guided countless couples through the process of selecting the perfect rings.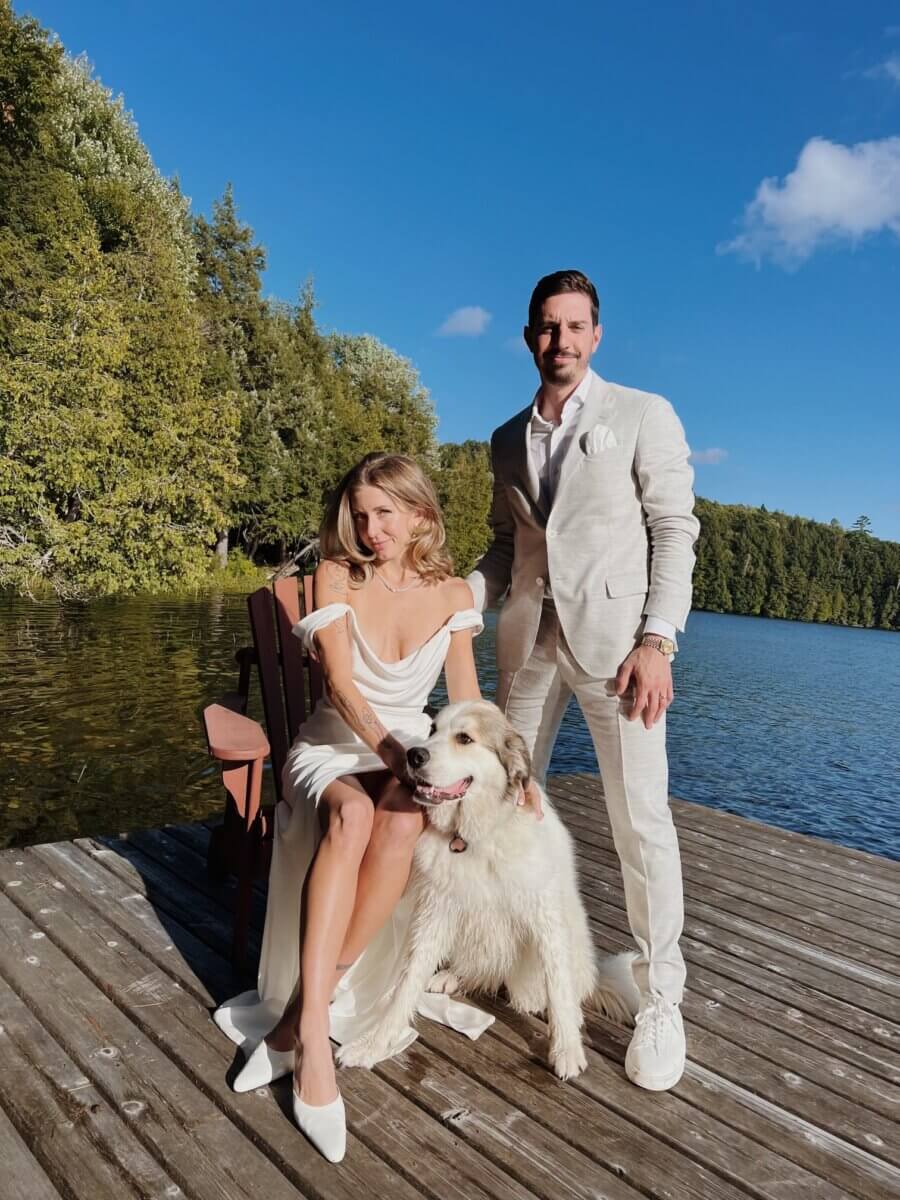 She told us that her nuptials last summer have given her even greater understanding about how daunting this process can be for her clients and her personal experience will continue to fuel her creativity, "More than anything, I think [my wedding] changed how I work with our customers designing custom engagement rings and wedding bands," she explains.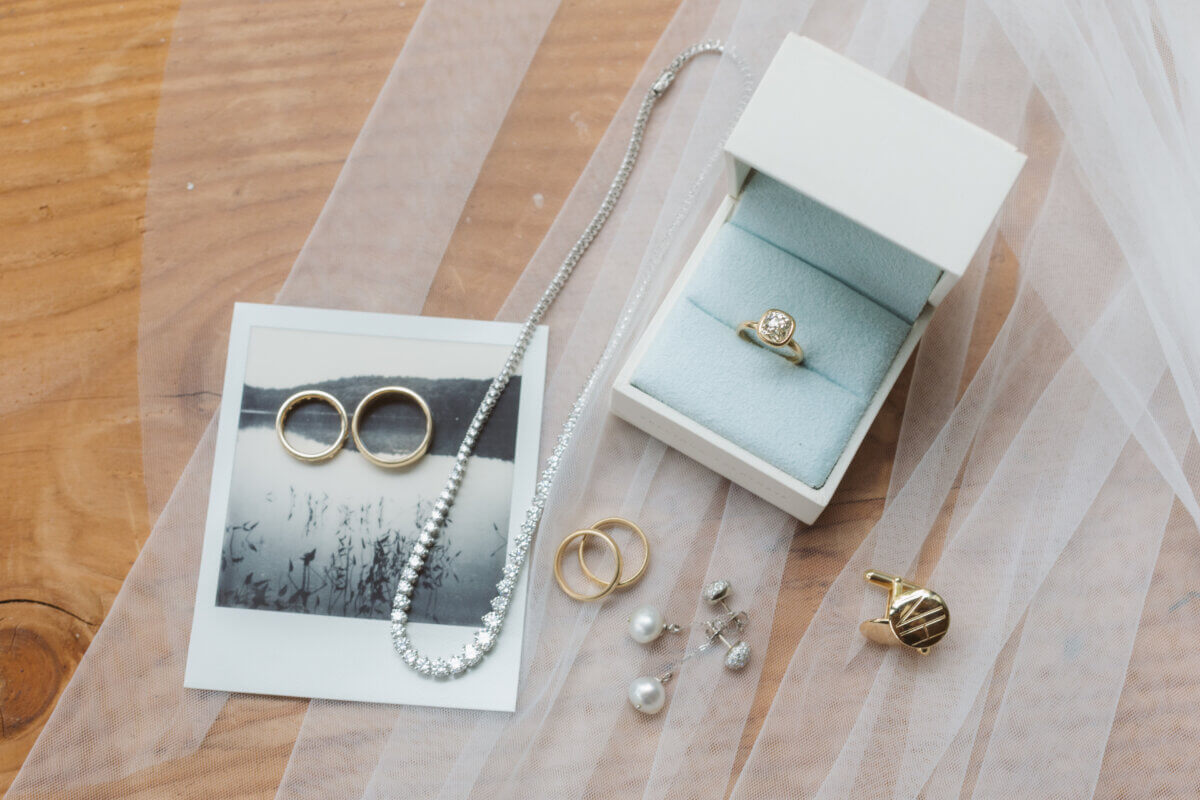 "I feel like having gone through that whole process helped me become aware of how overwhelming the experience of getting married and engaged can be. There are so many emotions tied up in everything and so many little decisions to make. When working with clients, I try to hold space for them and listen to what they want. I am also more comfortable giving honest opinions and helping them get creative – sometimes, you need that reassurance from a specialist!"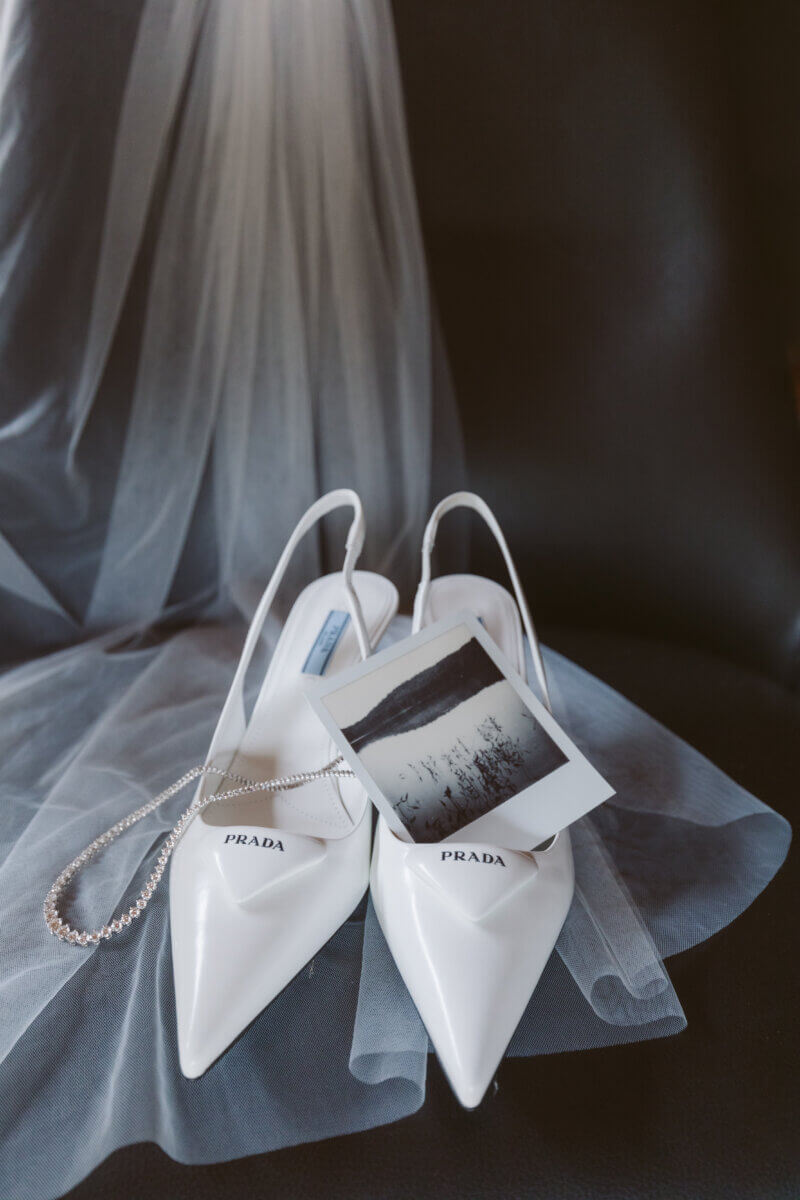 Haley and her now husband, Nick, first met at the bowling alley Bowlerama at the party of a mutual friend. Smitten at first meeting, Haley begged her friend to pass along her number to Nick. A few weeks later, she was surprised by a text from him and called her friend to thank her profusely, only to find out her friend had never shared Haley's number.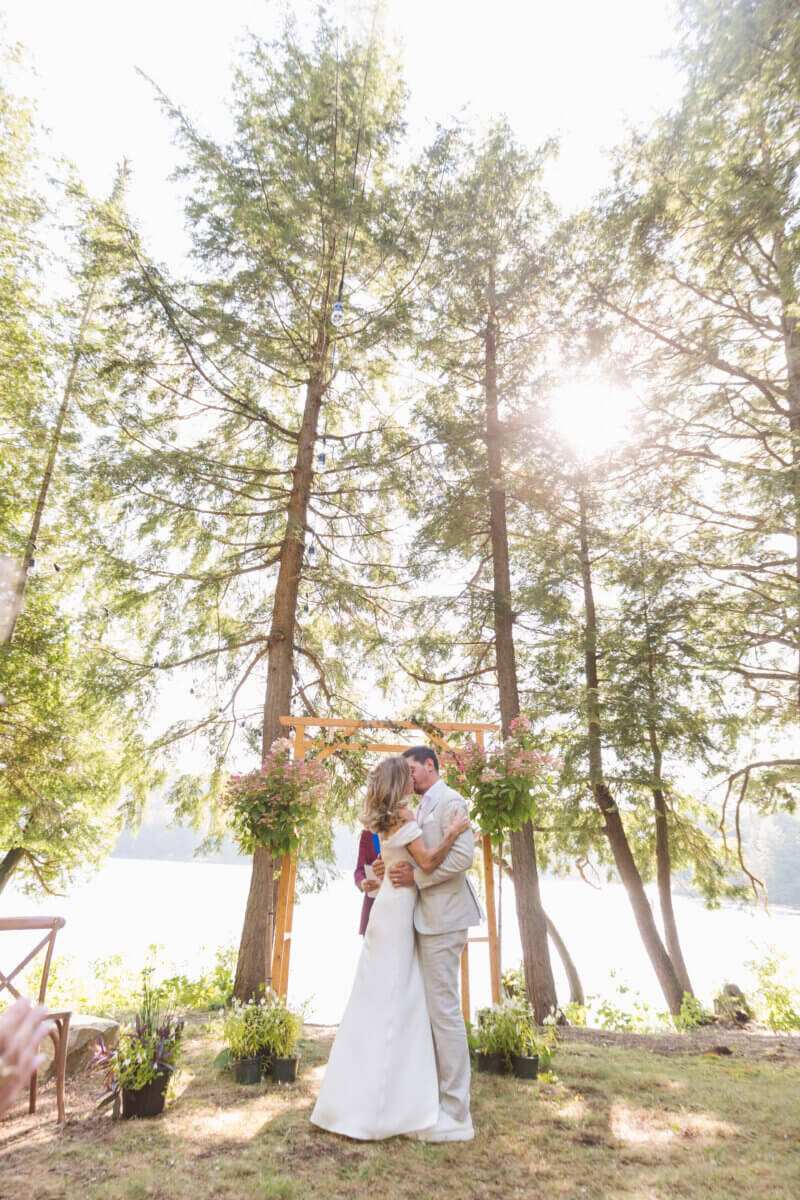 Knowing that Nick had needed to snoop around to reach her, she realized they'd both felt a spark, and indeed it was mutual; after the couple's first date, they hung out literally every single day for a full year. They got engaged on their fifth anniversary and married a year later, last summer.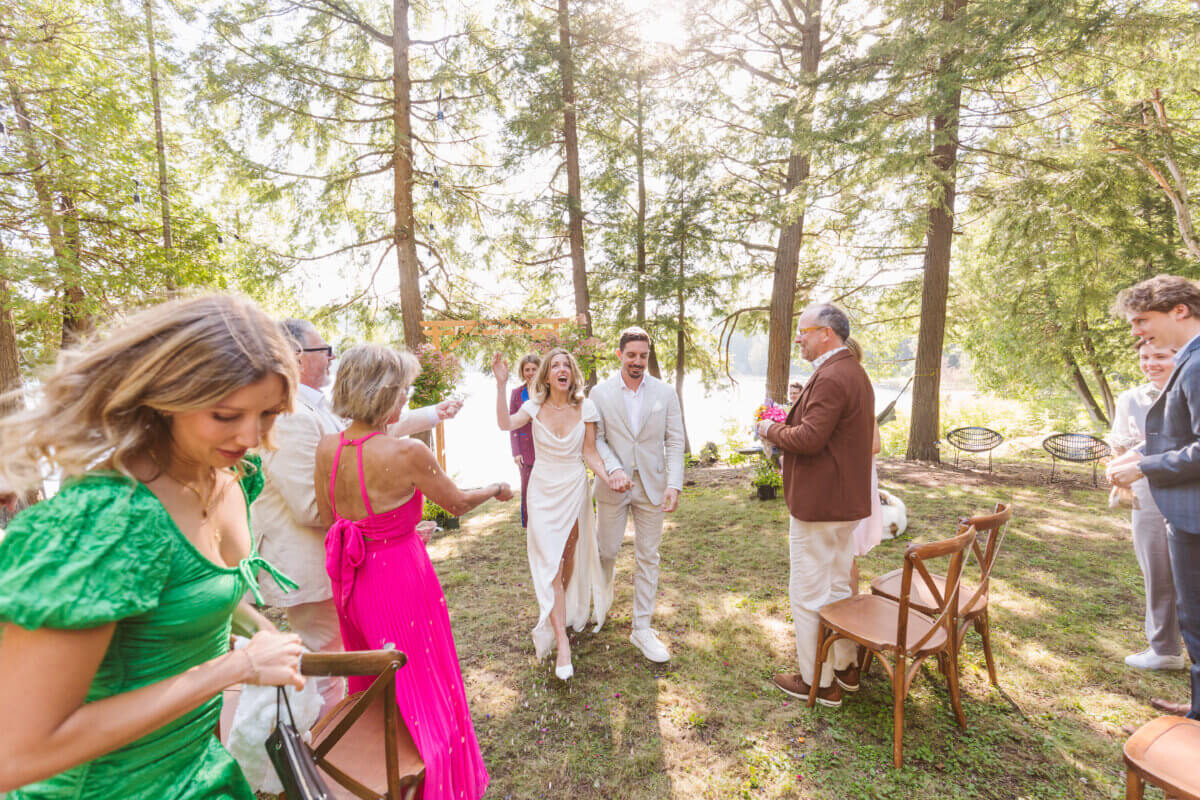 Haley always loved the idea of an intimate ceremony surrounded by her closest friends and family; she craved the luxury of spending quality time with each of her immediate family and best friends. She also wanted to be able to revisit the ceremony location and share the memory for years to come, so they opted for a small cottage wedding surrounded by nature, in a space she loves the most. "Everything about the ceremony involved our community – our good friend married us, my two best friends and Nick's best man played music as I walked down the aisle, and friends made our wedding cake and our cocktails. It was really a group effort."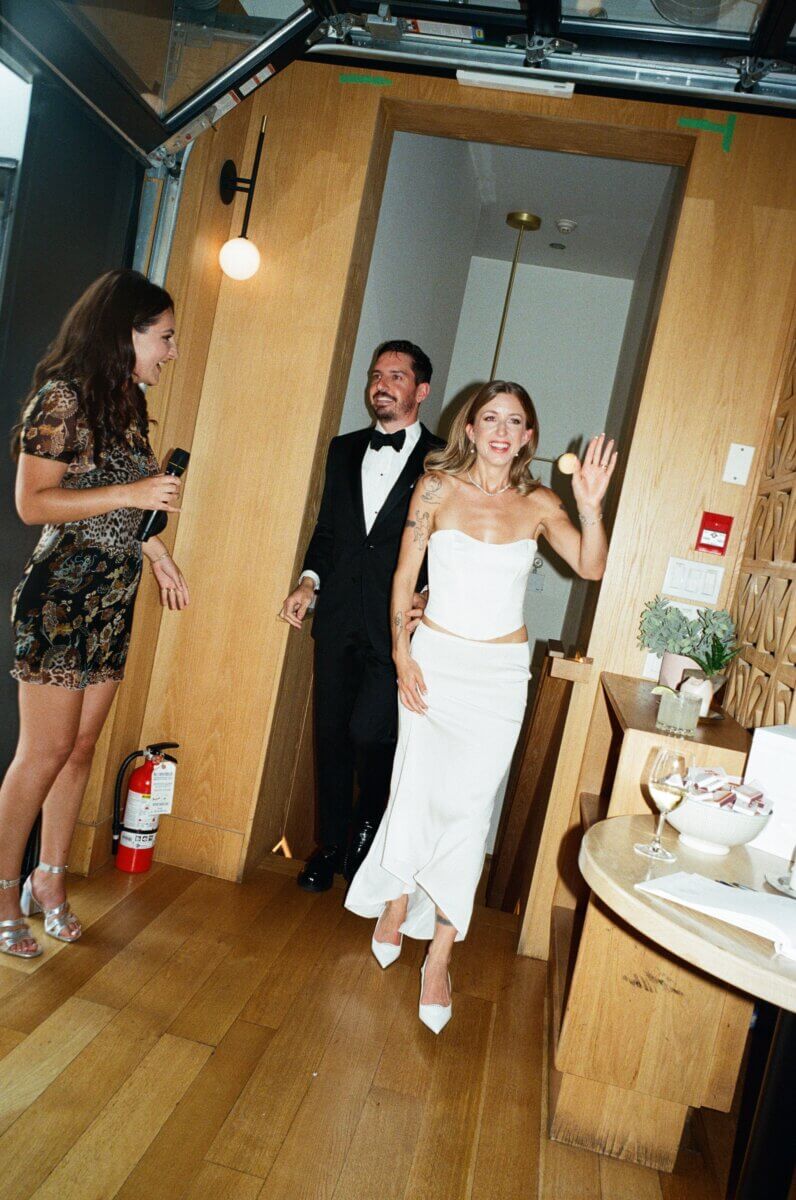 They followed this magical moment with a larger event in the city, where they were able to celebrate with extended family and friends. The party was held at a neighborhood spot that Nick's mom used to go to as a young adult (it's a different restaurant now).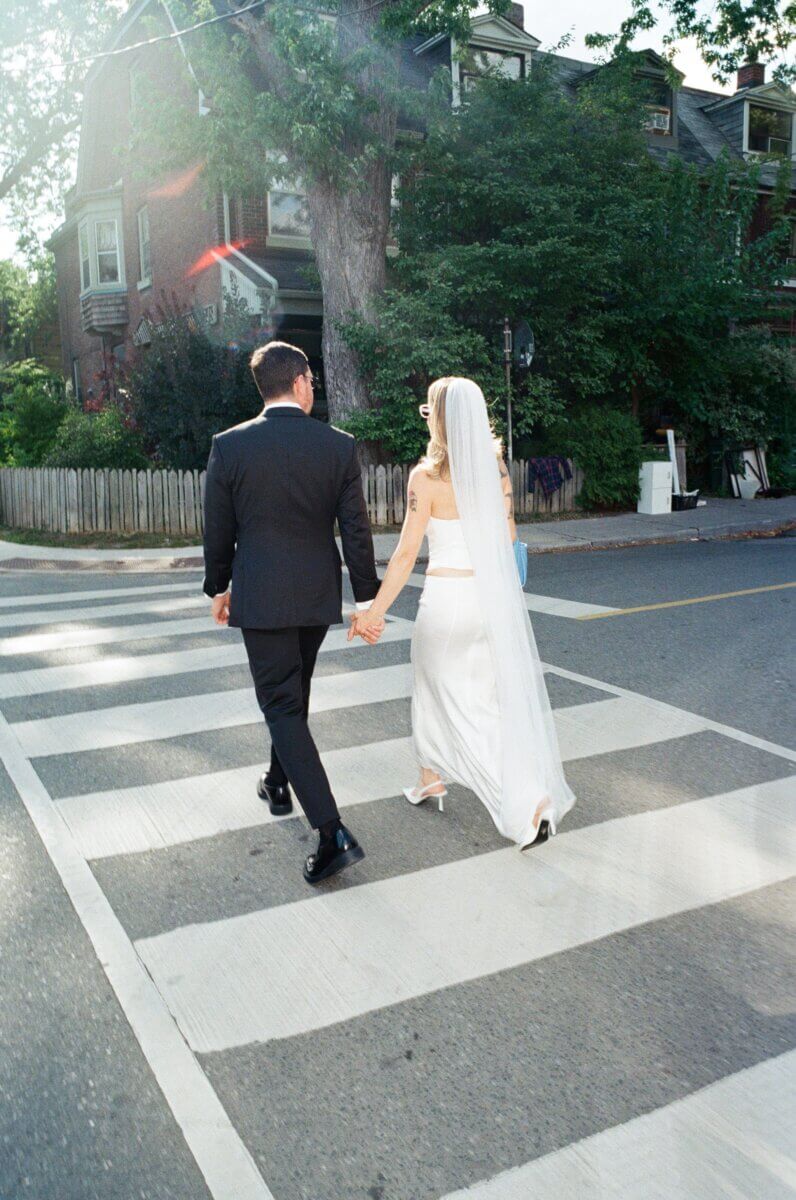 In fact, both of their grandparents have a history in the couple's neighborhood, rendering the location that much more meaningful. After the party, the newly married couple walked home together through their favorite park.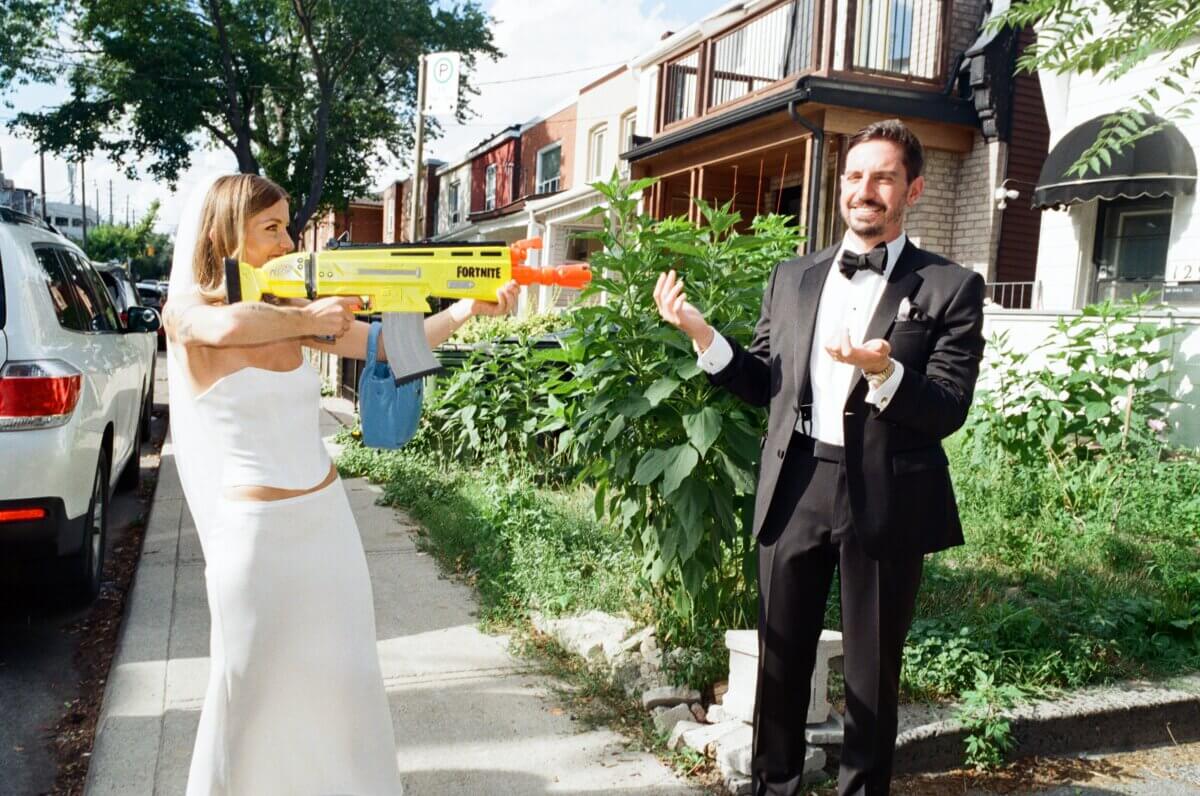 As a designer and creative, not to mention the daughter of artist Anne Sportun, all aesthetic details of both events were orchestrated to perfection. For the cottage ceremony, Haley wore a dress by Katherine Tash, shoes by Prada, an Everlee Jewelry tennis necklace and rings and cufflinks (for Nick) by Anne Sportun. The Anne Sportun earrings were custom-made earrings that Anne had handmade for her own wedding day and passed down to Haley, the brand's Turkish Ball studs with pear removeable drop. For the City Reception Party, Haley wore an outfit by Kathryn Bowen.