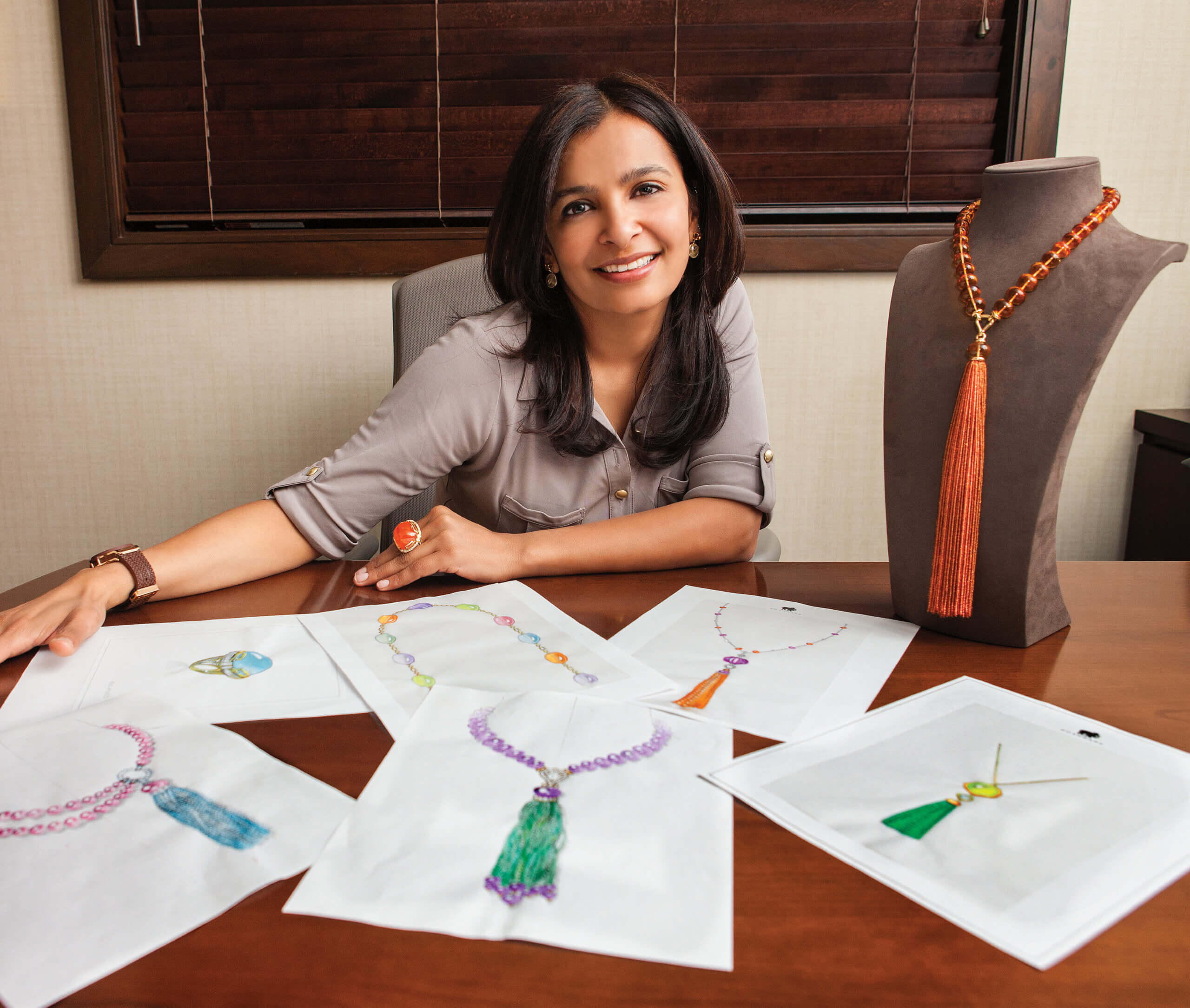 November 16, 2020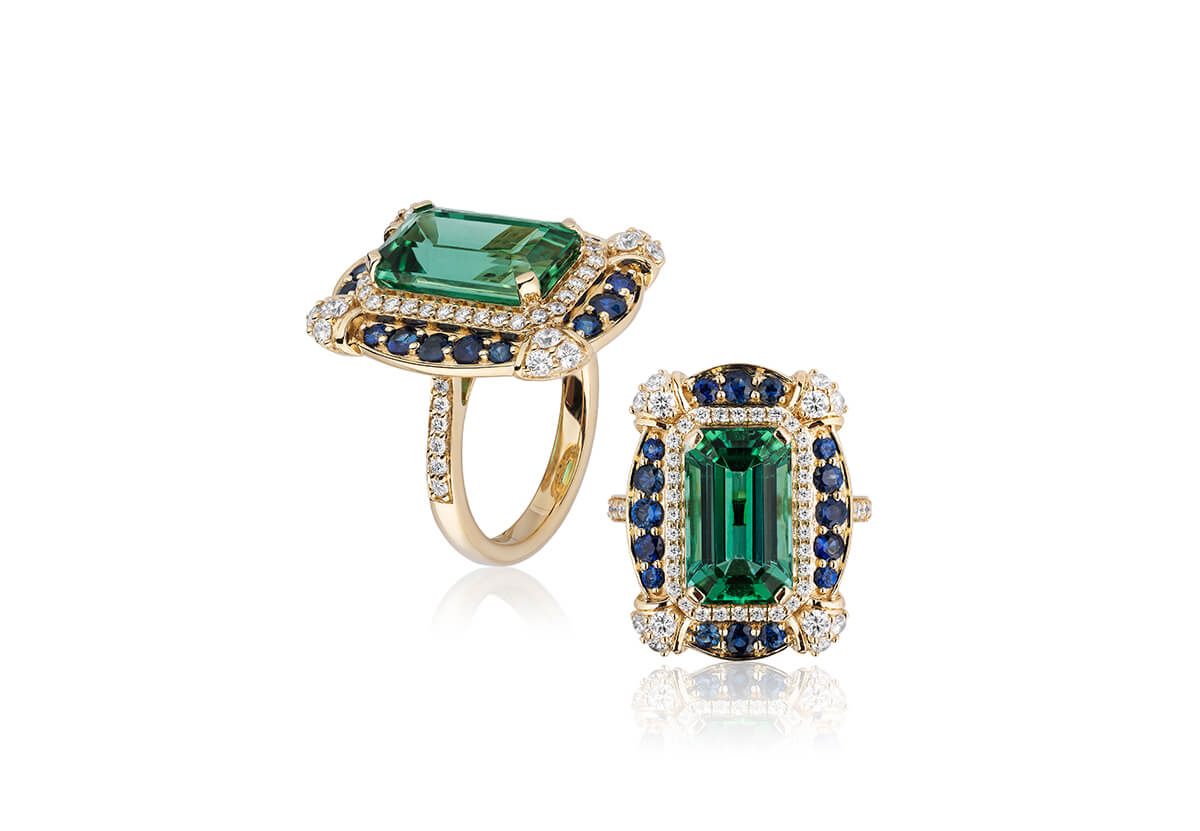 Founder of Goshwara, Sweta Jain, began developing her impeccable eye for color at a very young age, when she often accompanied her gemstone-dealer father to the mines of Africa and learned first-hand the process of the trade, from mining raw material, to cutting and manufacturing gem quality stones. A young woman of many passions, Sweta spent time exploring a multitude of interests, becoming a certified pilot, an artist and a photographer, before eventually acknowledging that the powerful influences of her childhood were to become her calling.
Sweta enrolled in jewelry design at the Fashion Institute of Technology in New York City, and later went on to found Goshwara. The word Goshwara is a term used to describe a shape of perfect proportions that embodies the essence of femininity, and in old Persian courts, it was believed that only the finest craftsmen could create a Goshwara. The love and appreciation for gems that Sweta established at a young age, along with a dedication to pristine craftsmanship, are the founding principles of the brand, and Sweta is committed to utilizing only the finest gemstones in the creation of her feminine, sensual and enduring designs.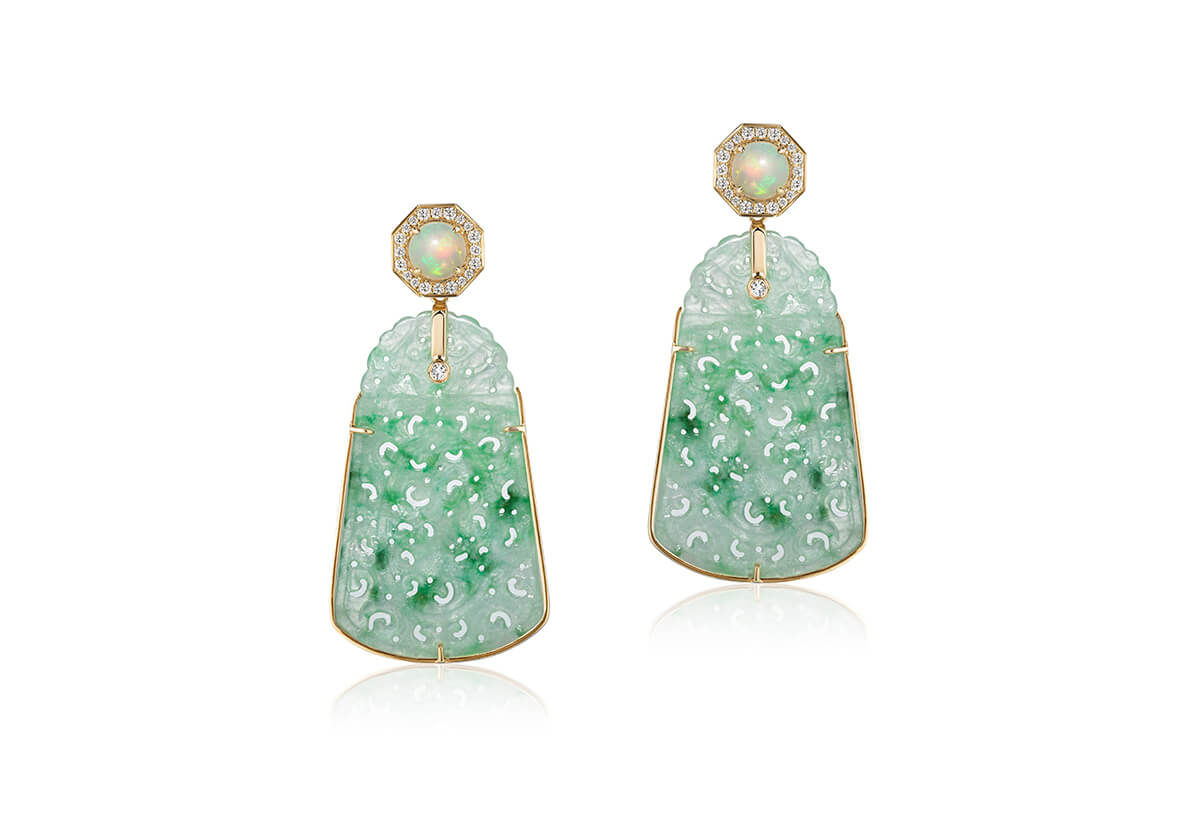 For Sweta, jewelry is both a personal statement of style, and an expression of how she's feeling in the moment. Her jewelry reflects this sentiment, and she is continually evolving and expanding on her prolific designs with her unique take on classic and timeless silhouettes. From gemstone tassels, to exquisite sugarloaf cocktail rings, to one-of-a-kind carved gemstone earrings, the Goshwara collection allows women to authentically voice their individuality.
All of Goshwara's jewelry is designed and manufactured in New York City, and each of the pieces in her expansive collections exemplify the city's vibrancy and tenacity in the incorporation of unique and unexpected color combinations. In all of Goshwara's jewelry, gemstones are the primary focus, and they are enhanced by minimal, 18k gold settings that allow these gifts of nature to take center stage.