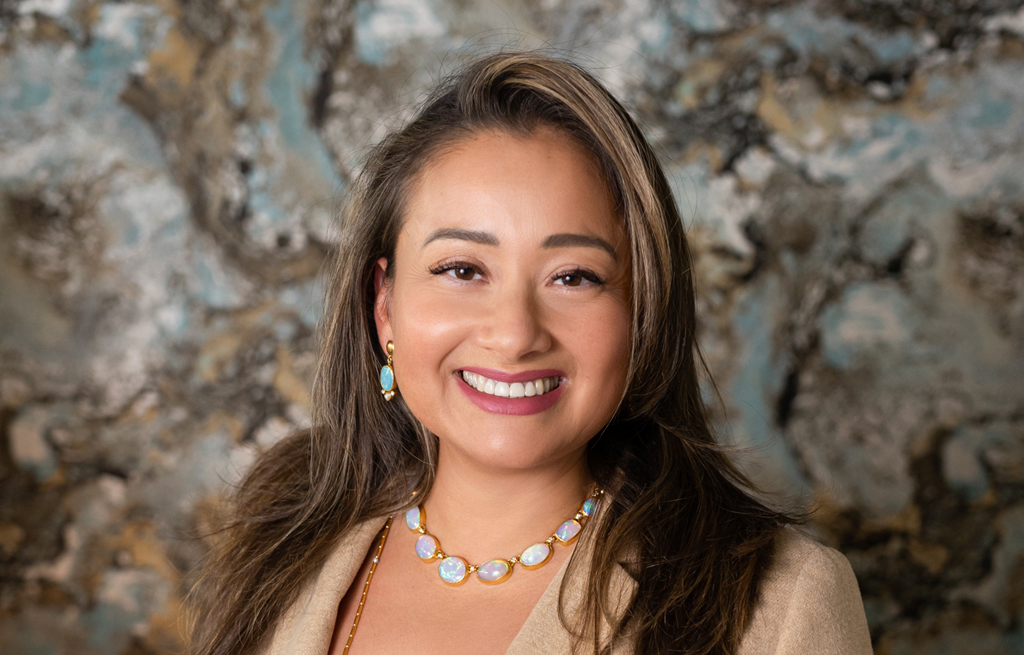 November 21, 2023
W
hile G Marie Luxuries in Virginia Beach is fewer than 6 months old, its history goes back decades. Opened by Gale Higgs (the G in G Marie) in the idyllic "seven cites of Hampton Roads," the curation of jewelry on display is a testament to the owner's deep affinity for fine art. It was an absolute delight to sit down with Graduate Gemologist Carla Carter, the Manager of G Marie Luxuries, to learn more about the store's storied past and find out what makes it special. After speaking with Carla for just a few minutes, I realized "special" is too small of a word to describe the world Gale and her team have created. Designers are selected not only for their talent and the beauty of their work, but also for their life experiences and the way their jewelry makes people feel. And as I learned more about the area in which the store is located, it became apparent that I definitely need to plan a visit!
"We adore and love what we do every day, it's a privilege to handle these pieces."

Carla Carter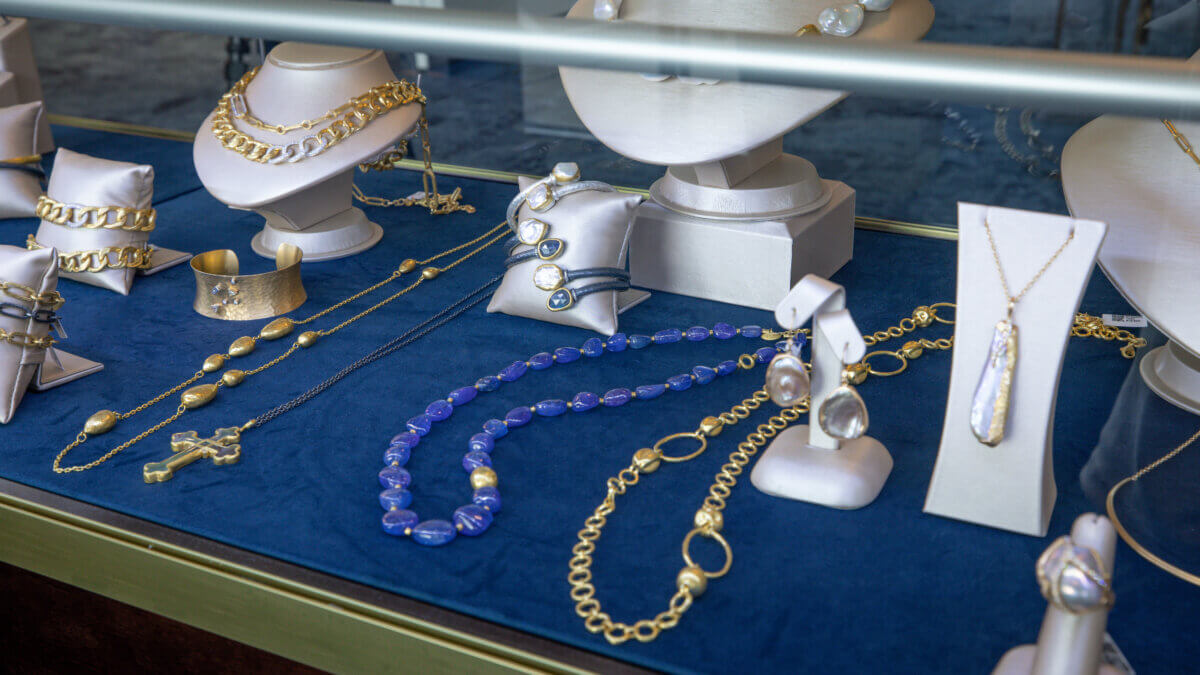 My other key takeaway from my conversation with Carla was how much love she has for her mentor, and for how passionate she is about the jewelry industry, stating plainly, "I feel lucky every day that I get to work in this industry."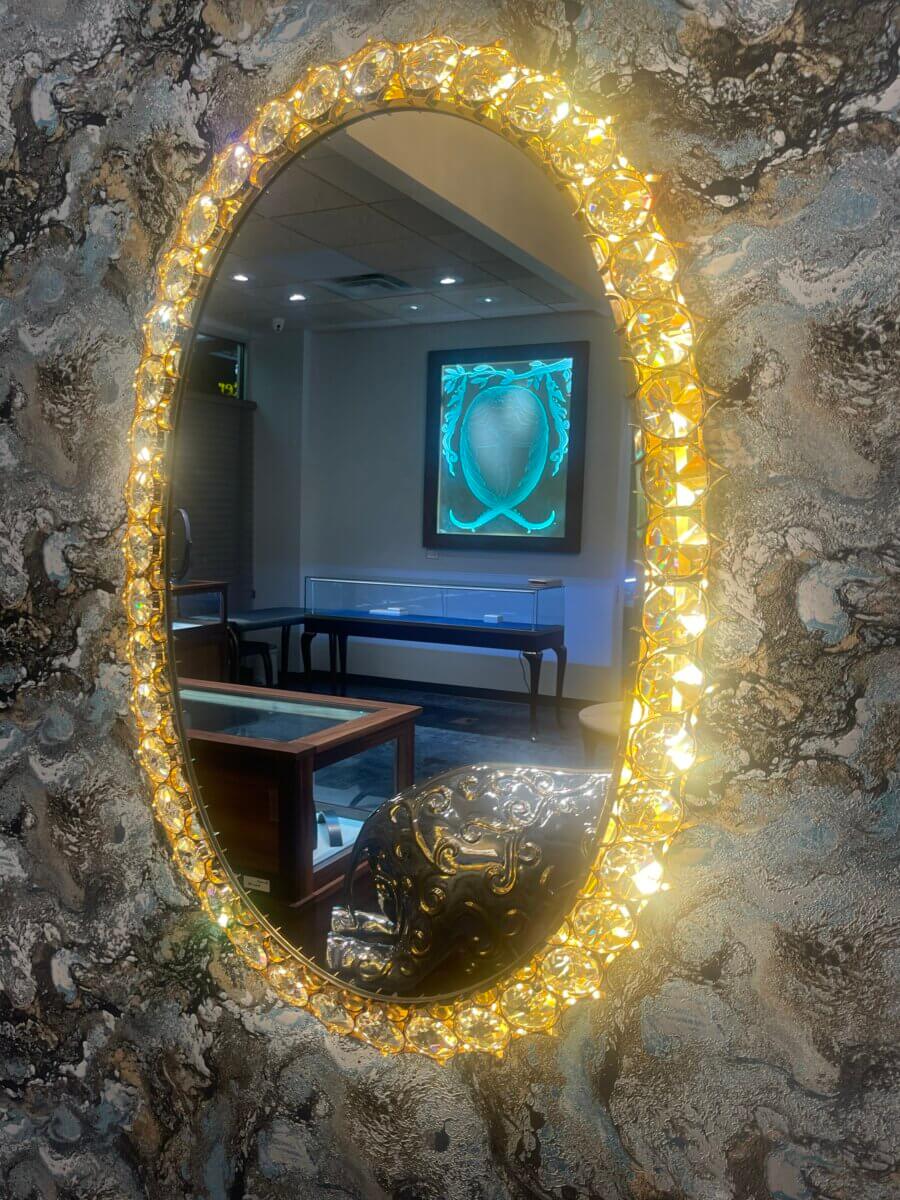 COUTURE: Tell me about the store, what is your unique point-of-view?
Carla Carter: First, I'd love to give you some background about myself and Gale. In late 1999/early 2000, I started working for Gale when I was just 20 years old and she owned an art gallery called Kane Marie Fine Arts. It was a 3,000 square foot space with a primary focus on art, sculpture, bronze; we featured some of the most famous names in the art world. Gale took me under her wing and everything I learned, I learned from her; she is an amazing mentor, and I will never take that for granted!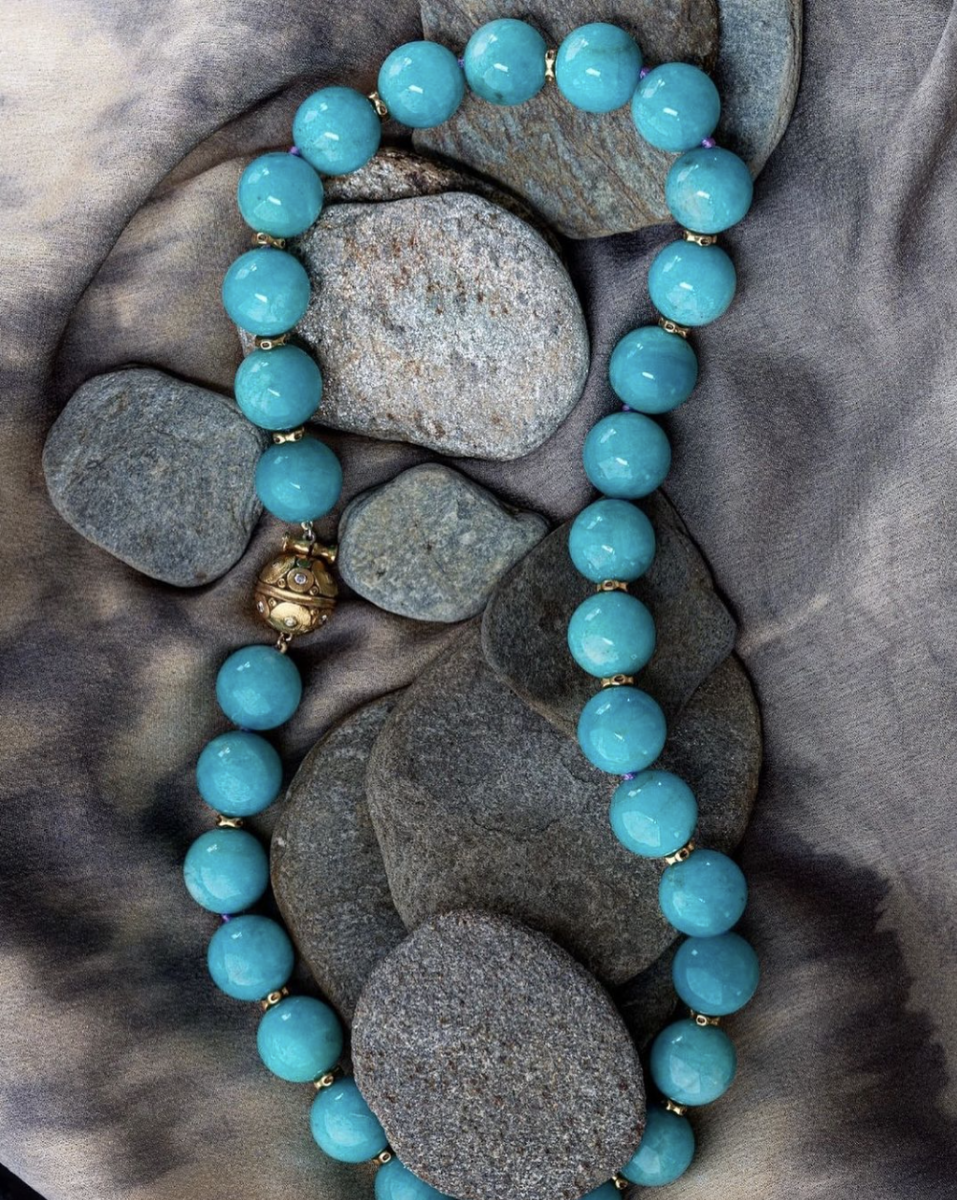 One day, Gale's interest was piqued, and she decided she wanted to introduce jewelry as an art form, so she started going to the ACC shows in Philadelphia and Baltimore where she met the most wonderful designers. Every year, she became more and more involved and enamored with that world and we were able to meet all of these amazing people like Jeff and Candy from Alex Sepkus, Paula Crevoshay, Barbara Heinrich; we had the privilege of working with these artists for years before the gallery closed in 2008 during the recession.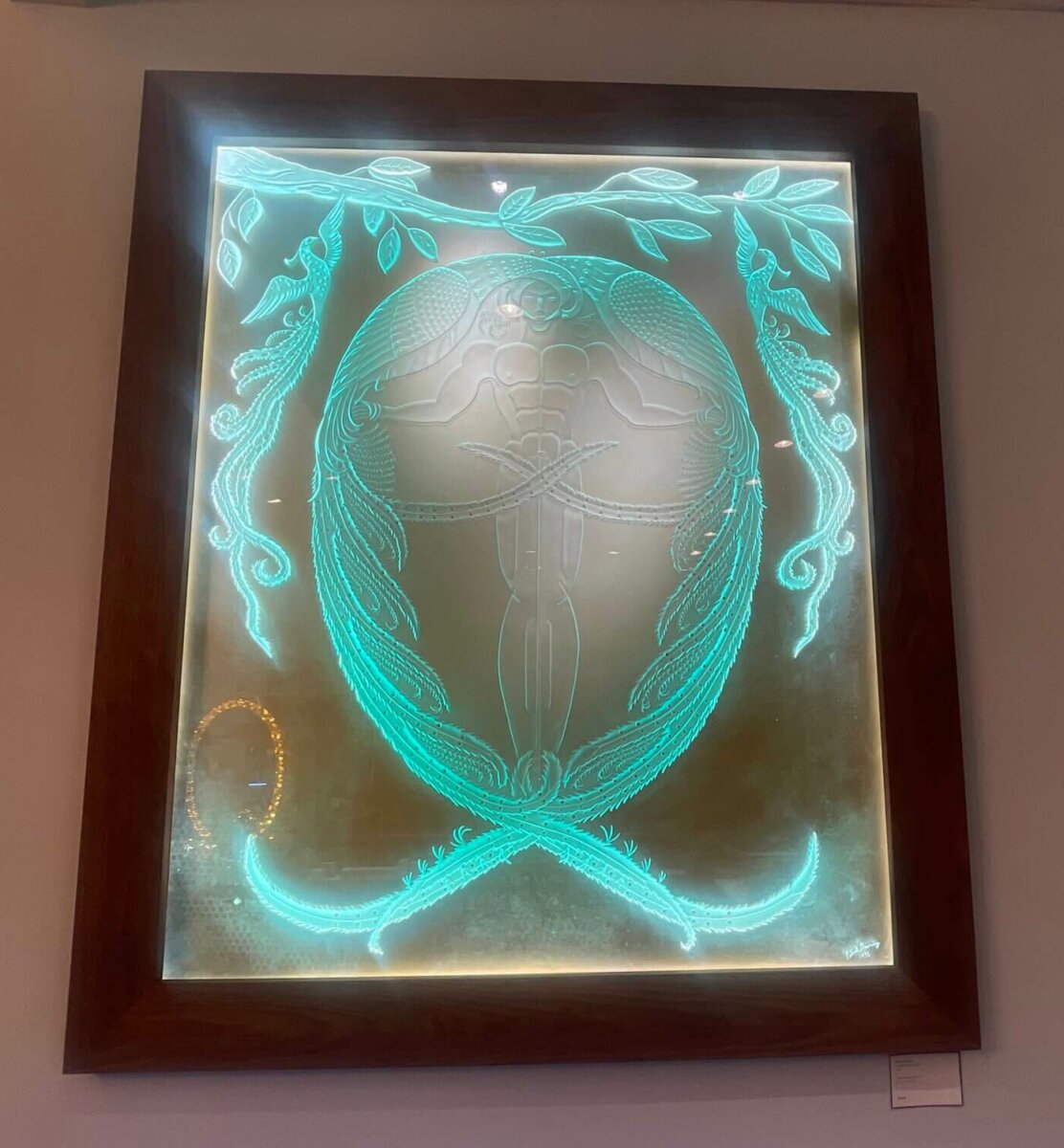 My husband is in the military, and right after the gallery closed, he got stationed in San Diego and then Seattle where I had the opportunity to work with some high end retailers. Right before the pandemic, my husband was voluntarily stationed in Japan, where we lived for four and a half years, and I continued to work for a wonderful retailer. During that time, Gale was thinking about opening a new store. She'd spent two years studying the market and figuring out what she wanted to do because she knew she wanted to do something different. We re-connected and she told me, "Carla you're gonna think I'm crazy but this is something I want to do. I want to focus my energy on something I love to do, and I want to bring this to the community." So I packed my bags and came here to Virginia Beach from Japan!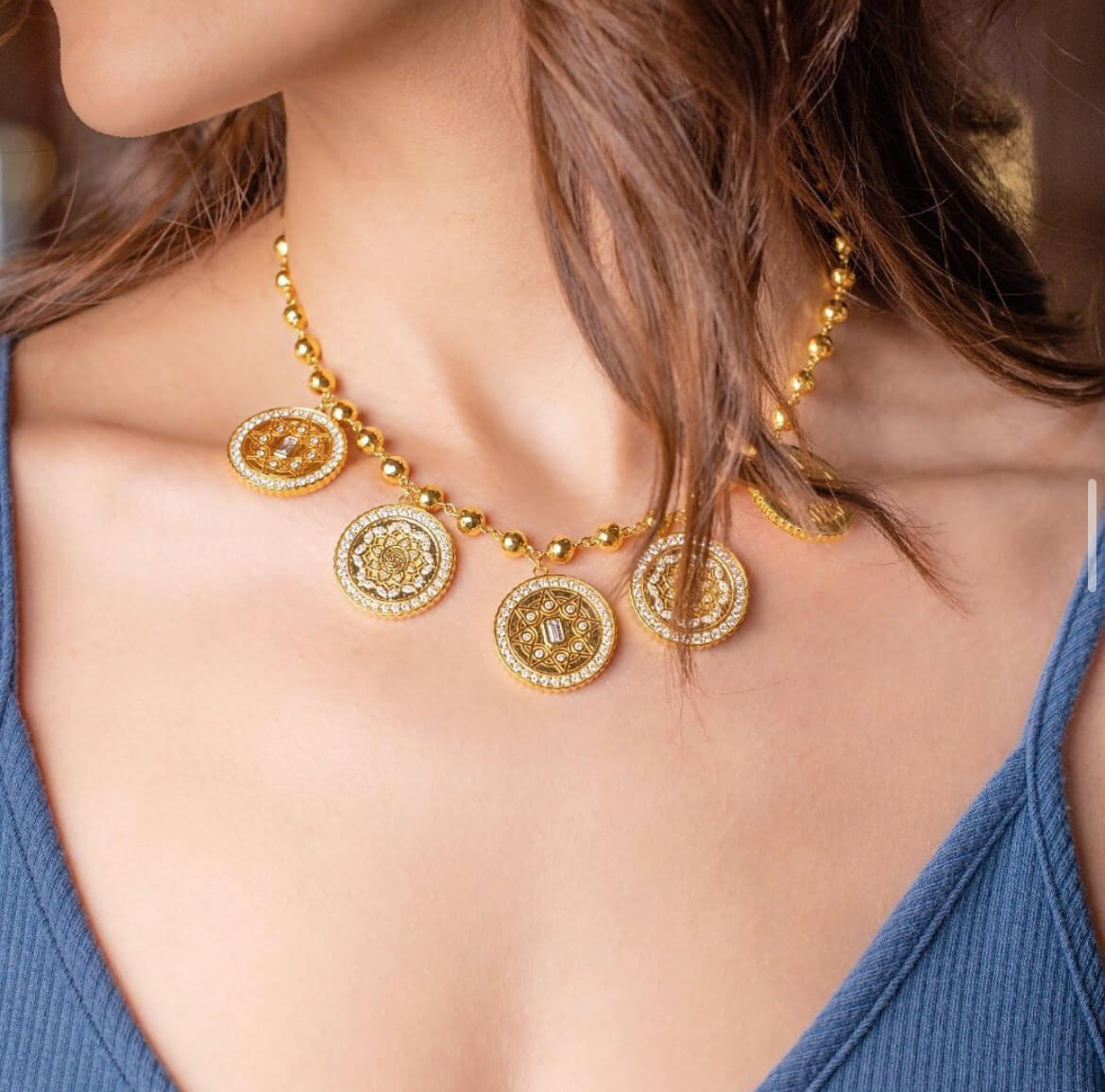 The gallery is 1900 square feet and we are a hidden gem located off the beaten path, we're not in a high traffic area, we're a destination space. We carry two dozen designers that Gale personally curated, heavily influenced by art; we showcase a wearable art form. Her connection is more than just to the jewelry, it is about the relationships between us and the designers and us and the community. We're not for everyone and we're okay with that. We adore and love what we do every day, it's a privilege to handle these pieces.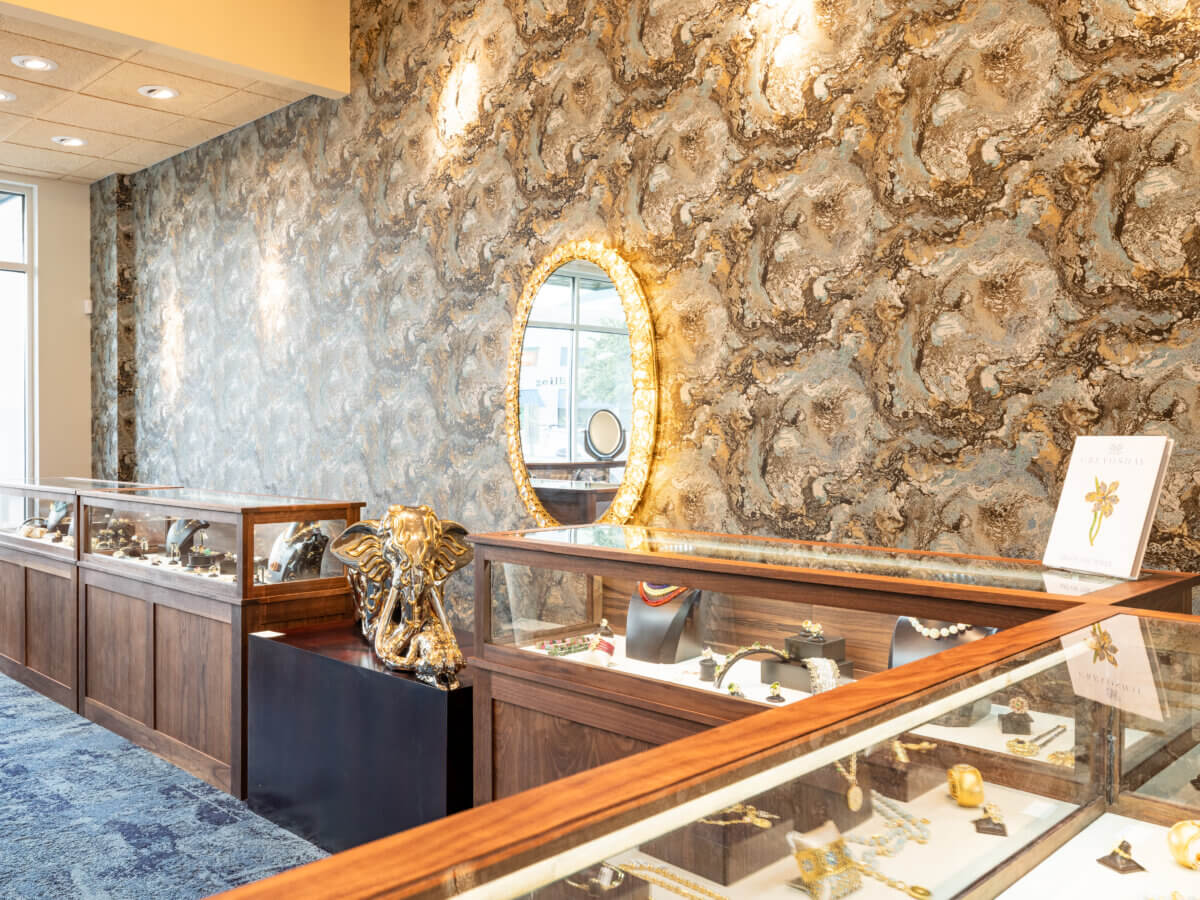 COUTURE: Wow! What an incredible story, and you convey such a sense of joy when you're talking about your journey, and it feels like the joy is by design. Can you elaborate?
CC: It's true, I've never worked so much in something I love and adore! During the pandemic, the whole country had to take a step back and re-set and put things in perspective, and I feel like the mood has changed a lot. I can only speak for myself, but I want to do what I love to do, I don't want to just have a job, I don't want to do it every day just for a paycheck, I want to wake up with it on my mind, go to bed with it on my mind, and I'm fortunate to have the partnership that I have with Gale. G. Marie is such an oasis in this small little town, people walk in and say it belongs in New York City, it's such an impressive store.
COUTURE: I can't wait to hear more about it!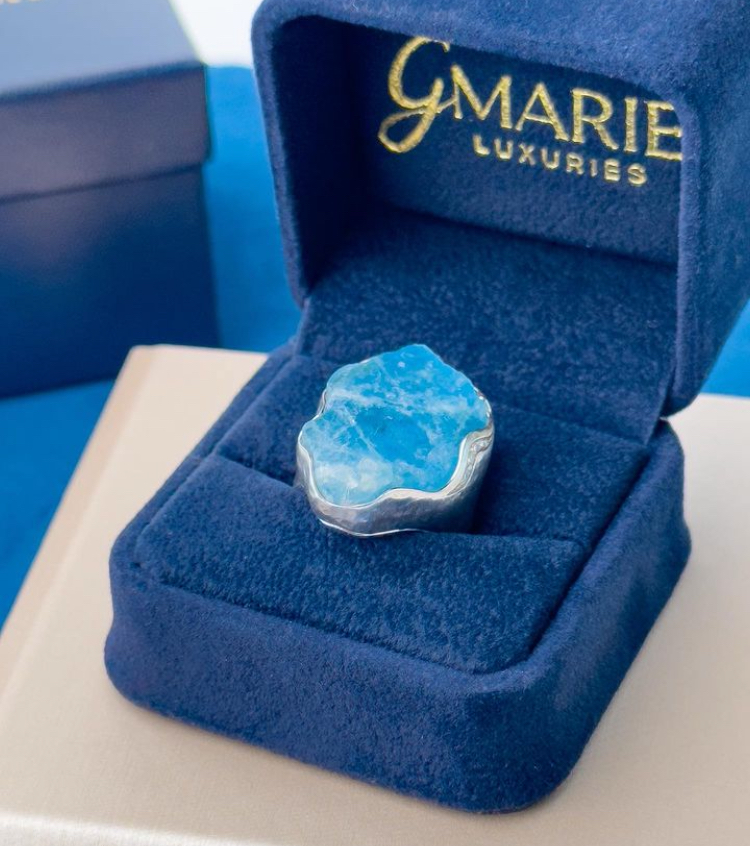 CC: We have chandeliers from the 1950's from Germany, so the store has an Art Deco/Great Gatsby vibe, we have stunning vanities that we sourced in Paris, the carpet was made from fishing wire found in the ocean, we have an aerial map of the ocean, our color palette is blues, neutrals and golds and every detail has Gale's personal touch. There are beautiful, one-of-a-kind framed pieces that Gale commissioned from local artists in the 1990's, we have beautiful sculptures; everything is pure harmony when you walk in here and the jewelry is the icing on the cake. There were a lot of delays and drama in opening the store due to COVID, everything from delays getting our safes which we ordered from Israel, our jewelry cases which are custom made, and getting the chandeliers and vanities was a long wait, but Gale was very patient, positive and she never veered away from her vision and mission.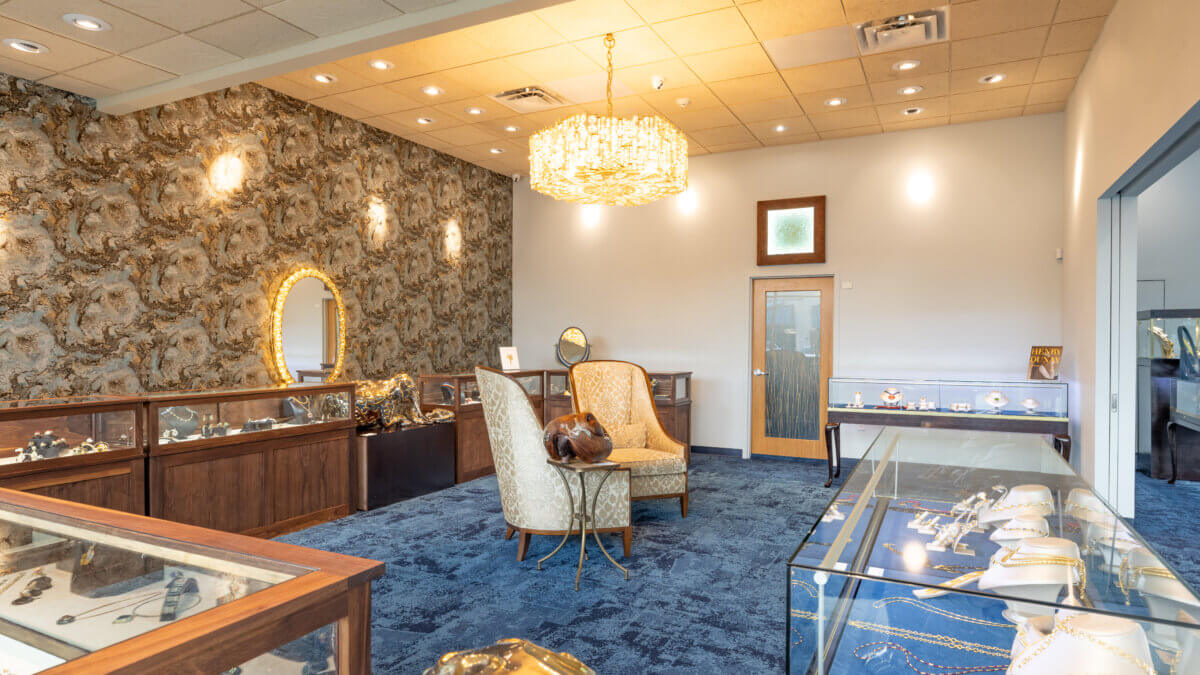 CC: Gale is a world traveler and has exposed herself to different cultures and people and food and everything that embodies what makes something special and how it makes us feel, so really, the overall ambiance is focused on how people feel when they walk in.
As an extension of that, being able to learn from these designers, to see how they push the envelope, to hear about their battles and challenges and then being able to home that piece in and present it to somebody so that they see a piece of art, something that makes them connect emotionally, is just so special. And then when they embrace a piece and make it their own, now it carries on a new story; it is a privilege, and we don't take that for granted at all.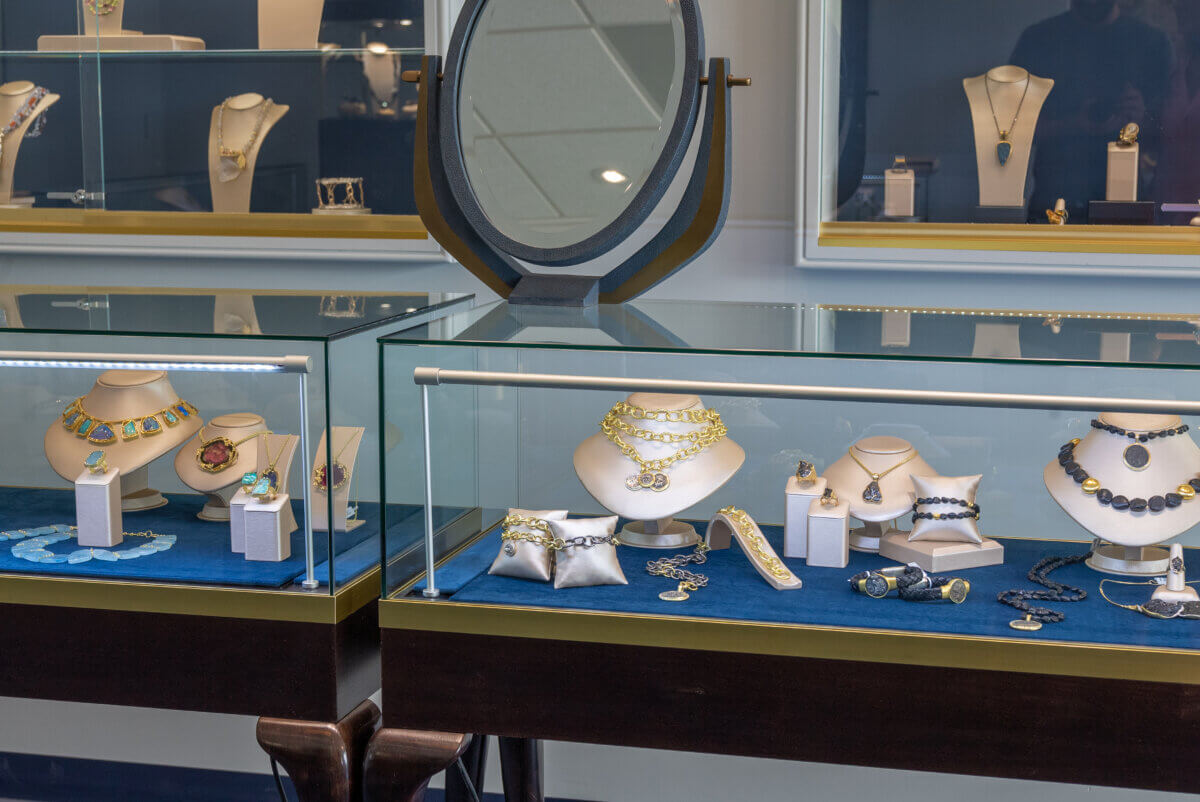 Gale is a visionary and I welcome it, she's an out of the box thinker and I love that. Her approach encourages us to challenge our mind to accept something out of our comfort zone. She's able to see both angles as far as wearable art goes, not just what a piece looks like, but how it makes her feel. This is incredible. For a very successful woman, a woman who has everything, to be stopped in her tracks by something and say, "I want to learn more about that. This is something I want as part of my personal armor, a piece that explains who I am without saying a word," this is very powerful. And that is what we want to bring to this community. People aren't used to this type of stuff, especially in a small town, they're used to going to Chicago, Los Angeles, New York City or Miami, but in small towns, people are hungry for something that's different and unique.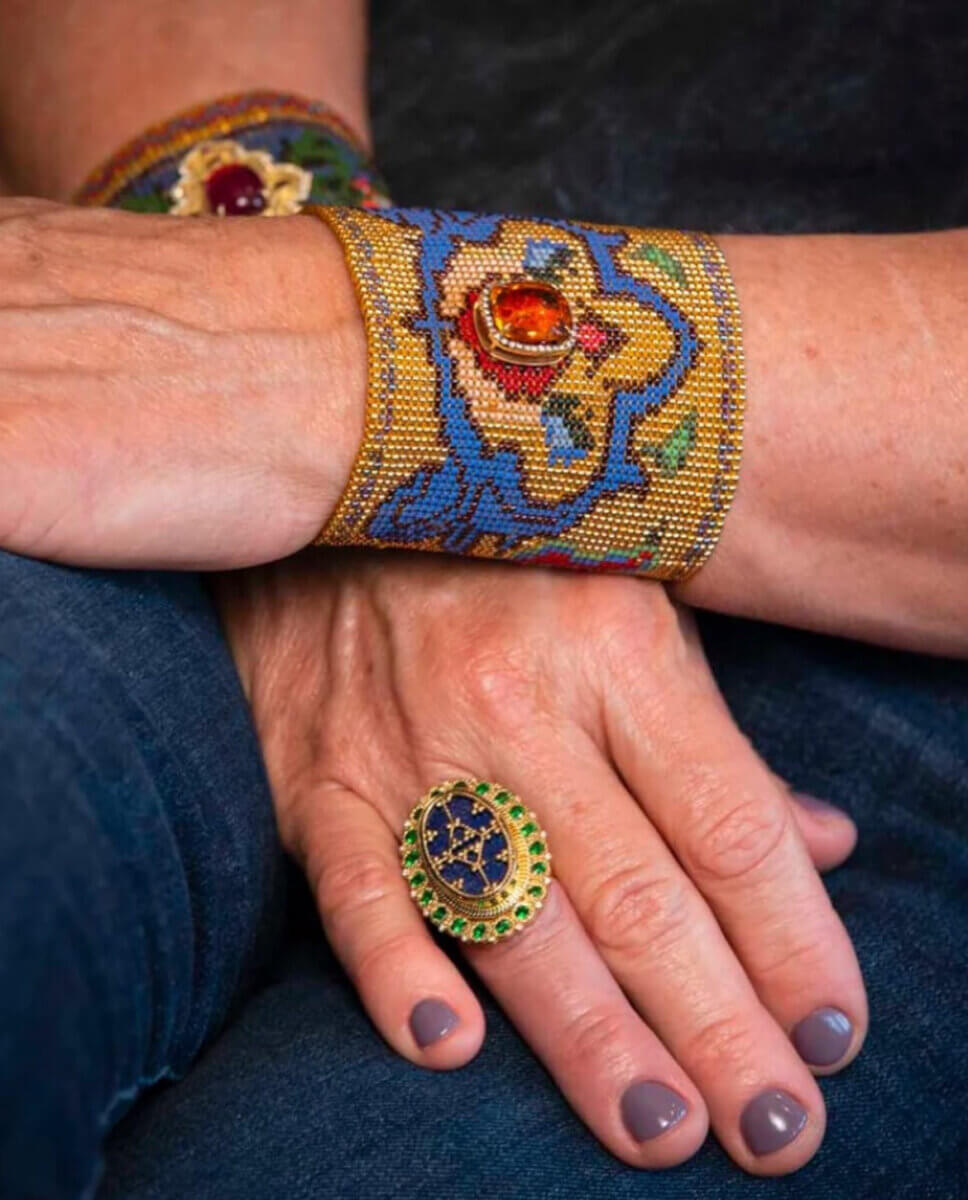 COUTURE: What designers and brands are your clients responding to right now and why?
CC: Right now, Silvia Furmanovich. I think there's so many reasons people are attracted to her work, "wearable art" doesn't even encapsulate what she does! The artistry, the craftsmanship, the sustainable methods she employs, how loyal she is to the artisans from Brazil, and the integrity that she puts into every piece resonates with everyone. We've done extremely well with her jewelry, jewelry boxes and handbags. Silvia is an extremely talented person and so down to earth also, that's what makes her this amazing and successful designer who we are honored to have as part of G Marie.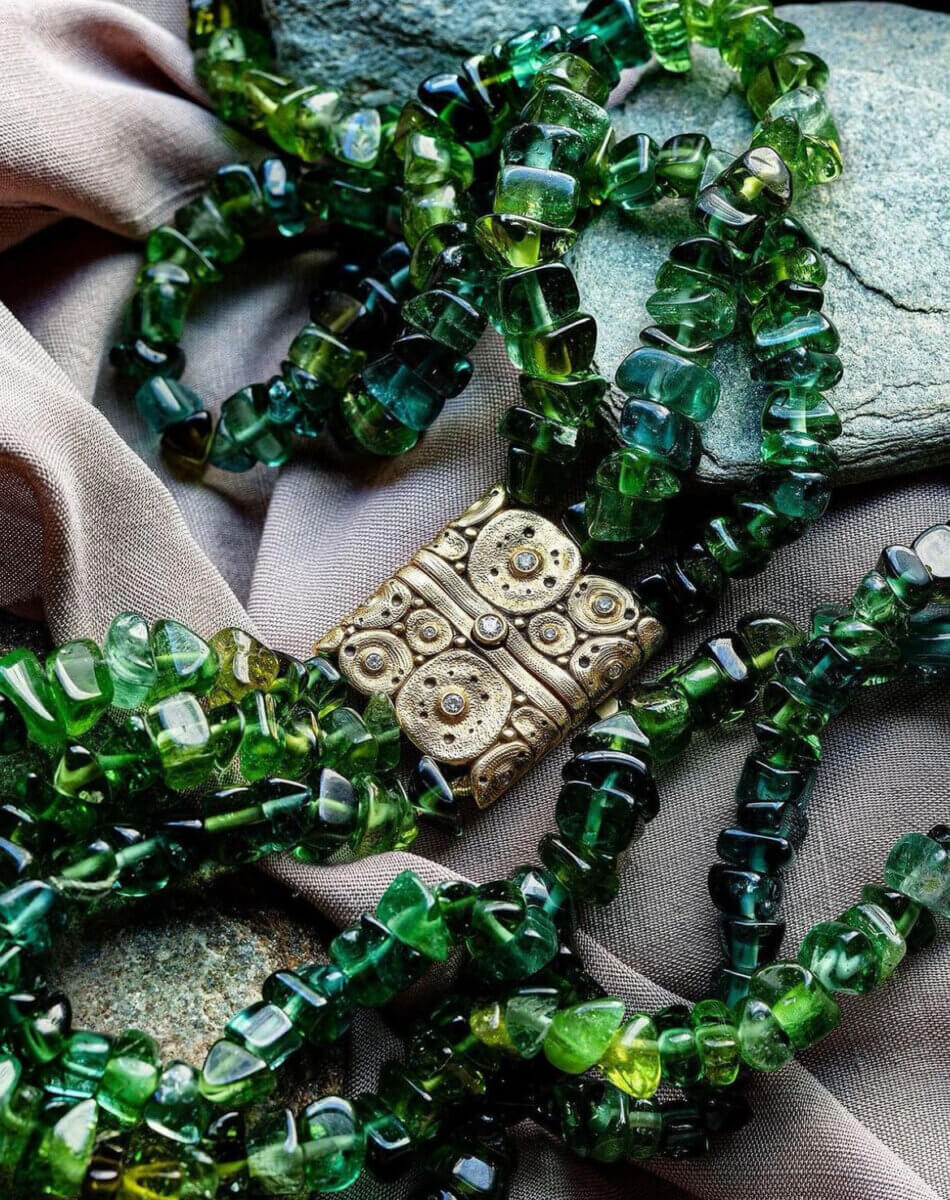 Alex Sepkus' work is also really amazing. As soon as you walk by his case you instantly recognize it, it's the technique, the texture, the colored stones, the layout, the comfort, so many different things are appealing about it; it's a different form of wearable art. (Incidentally, we just received some beautiful new Brazilian Parabia pieces from Alex Sepkus that scream wearable art!)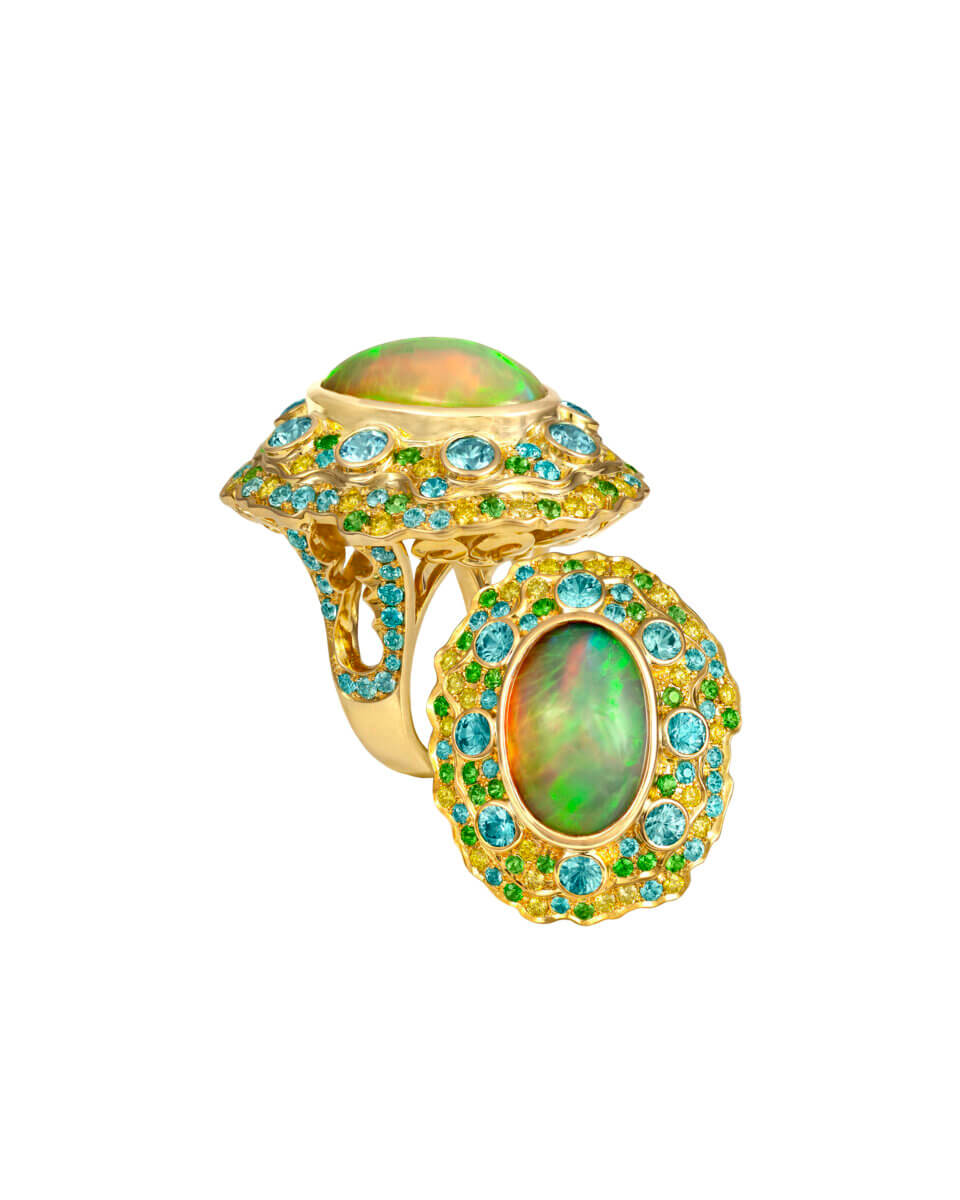 Paula Crevoshay is also someone we've known for a long time; she embodies everything we want to do for the female clients we have in the store. She's not called The Queen of Color for nothing! It's not just the jewelry, it's also who she is as a person. I remember first meeting her, with her bright red hair, she was just full of energy, she's so vivacious and colorful and sweet and nurturing, her jewelry is just absolutely phenomenal. To be able to transform something she sketches on paper into a painting using gems is also one of a kind. Our clients love her story, all of the accolades she's received, the fact that she's museum-worthy and highly collectable.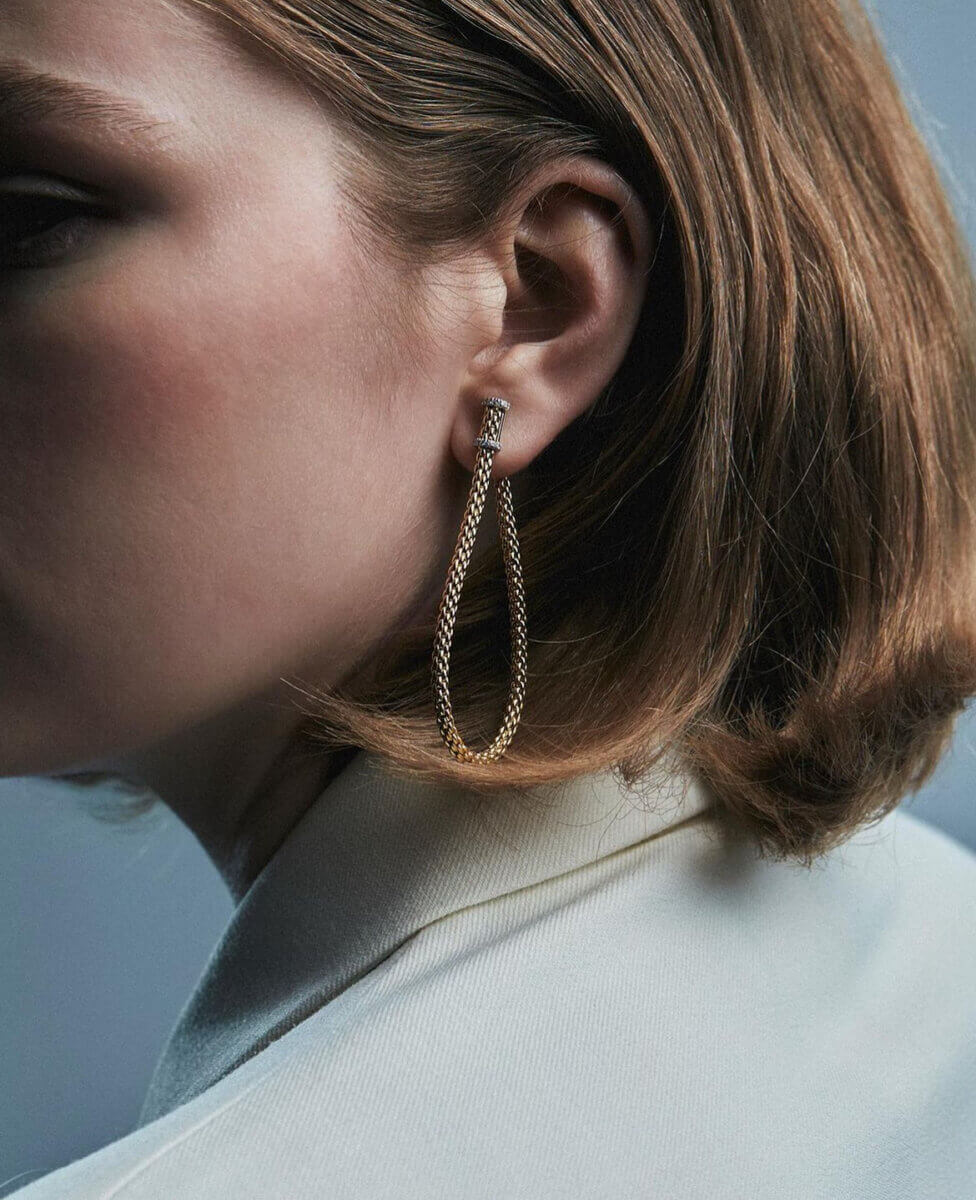 We've also had a great response from Fope and Misani Milano. Both are more in keeping with what you might see in a traditional store, but elevated. Pietro from Misani is the nicest guy, and the work is beautifully crafted using leather, pearls and their trademark owl. It's fashionably chic and whether the client is 30 or 60, I love how their jewelry can play a role for whatever generation you're a part of.
While it's traditional, Fope is so impeccably crafted, it is the epitome of Italian craftsmanship! I love how every time we show their flexible jewelry to women they say, "Why doesn't every woman have this?!" I feel lucky to have them as well when men are in the store. Learning about gemstones, outside of "The Big 3" [ruby, emerald and sapphire] can be a little bit intimidating, especially if you've never heard of something like spinel or even black diamonds. Mesina and Fope give us the opportunity to showcase something a man feels good about presenting to someone they love, it's an elevated classic and it's more accessible for a first time buyer. The store is named "G Marie Luxuries" and sometimes, the word "luxuries" can intimidate people. We really want to send the message that luxuries come in all sorts of forms.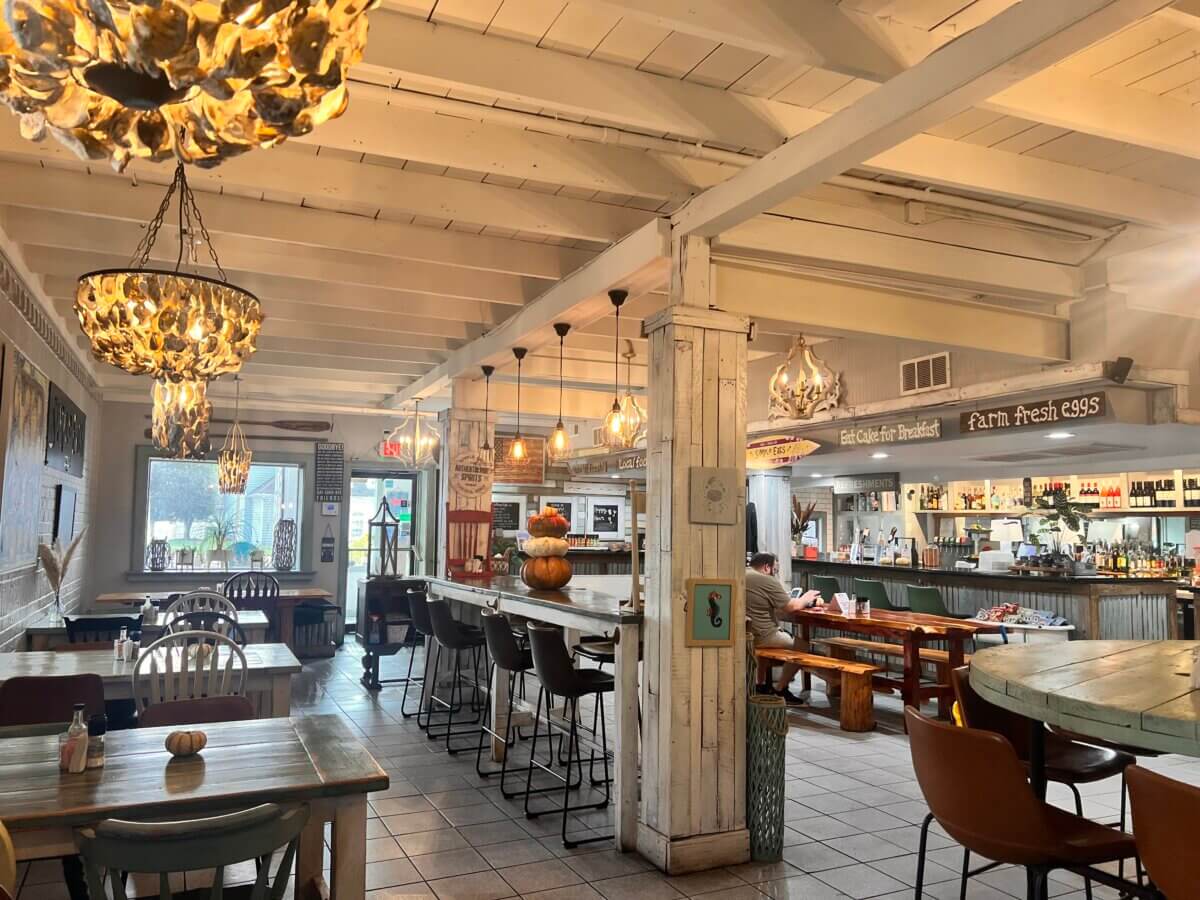 COUTURE: Where's the best spot in town to grab a quick lunch?
CC: Simple Eats, they're more like a brunch/early lunch place right around the corner from here and they're wonderful.
COUTURE: Where's the best restaurant for entertaining clients or out of town guests?
CC: Coastal Grill. They're phenomenal, we've taken a lot of out of town guests there.
COUTURE: What's your favorite bar?
CC: I'm not much of a bar hopper but the other day, my co-workers and I went to this place Hot Tuna and it was awesome! From the outside, I was worried that it would be full of 20 year olds, but it was great! The energy was off the charts, the food was good and the drinks were good. And it's right across the street!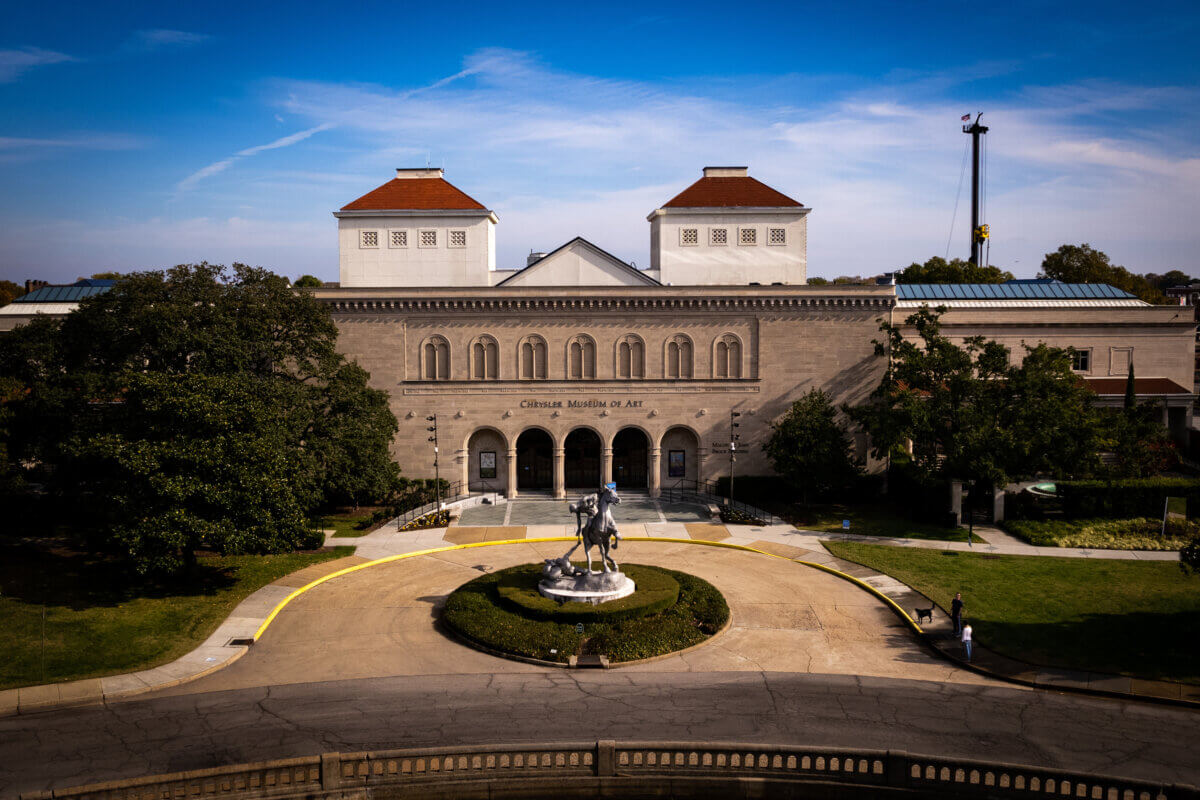 COUTURE: What's your favorite local cultural spot?
CC: I love the Virginia Museum of Contemporary Art, and the next town over, in Norfolk, has the Chrysler Museum of Art which is also fantastic. The art influence here is huge!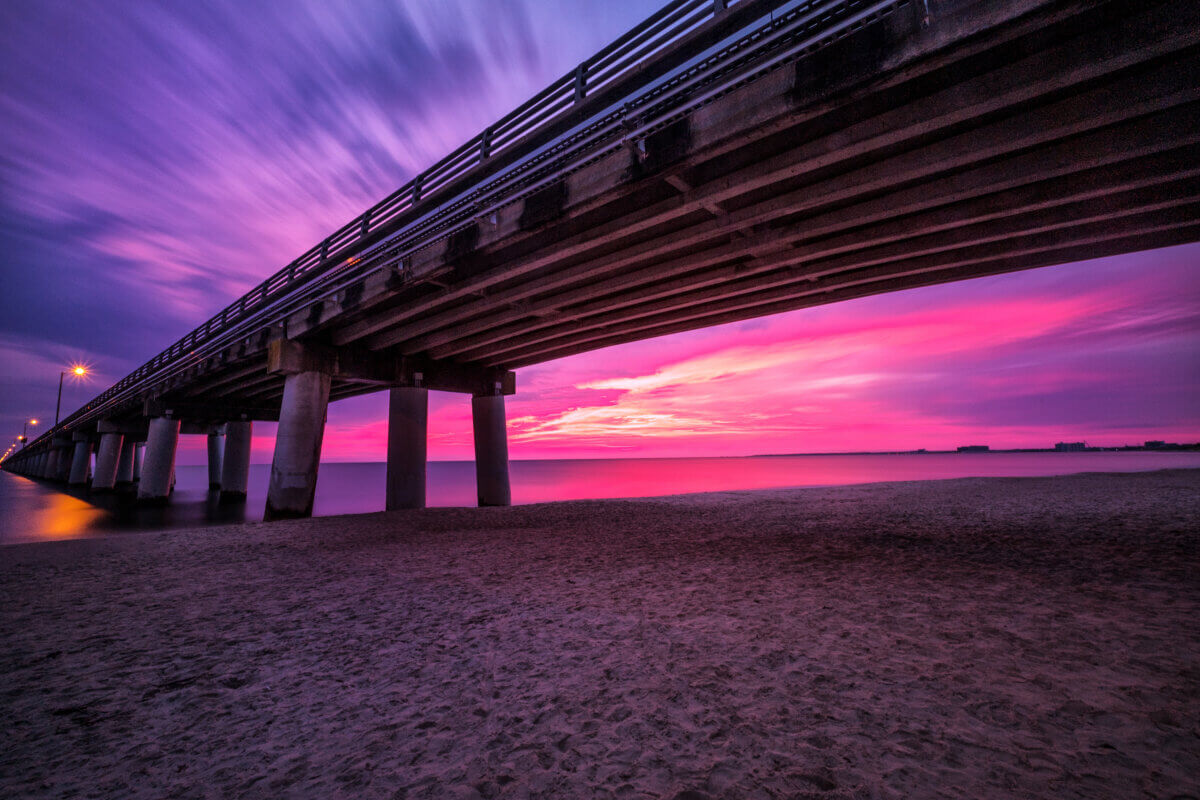 COUTURE: What's special about your town?
CC: It's a combination of things, I think. It's grown since the last time I lived here, and it has everything, it's the best place to live in the country and it's still under the radar, which is what locals love. It has great weather, beautiful beaches, and the people are friendly, they still believe in community which is nice. As I mentioned, the art influence here is huge and it's got so much culture. It's got a big city vibe but it's small in nature. There's also a lot of military here, Norfolk is one of the biggest military bases on the East Coast and there are a lot of other little bases around here, so that brings in a very diverse group of people who come in and out of our town and the economy is boosted as a result.