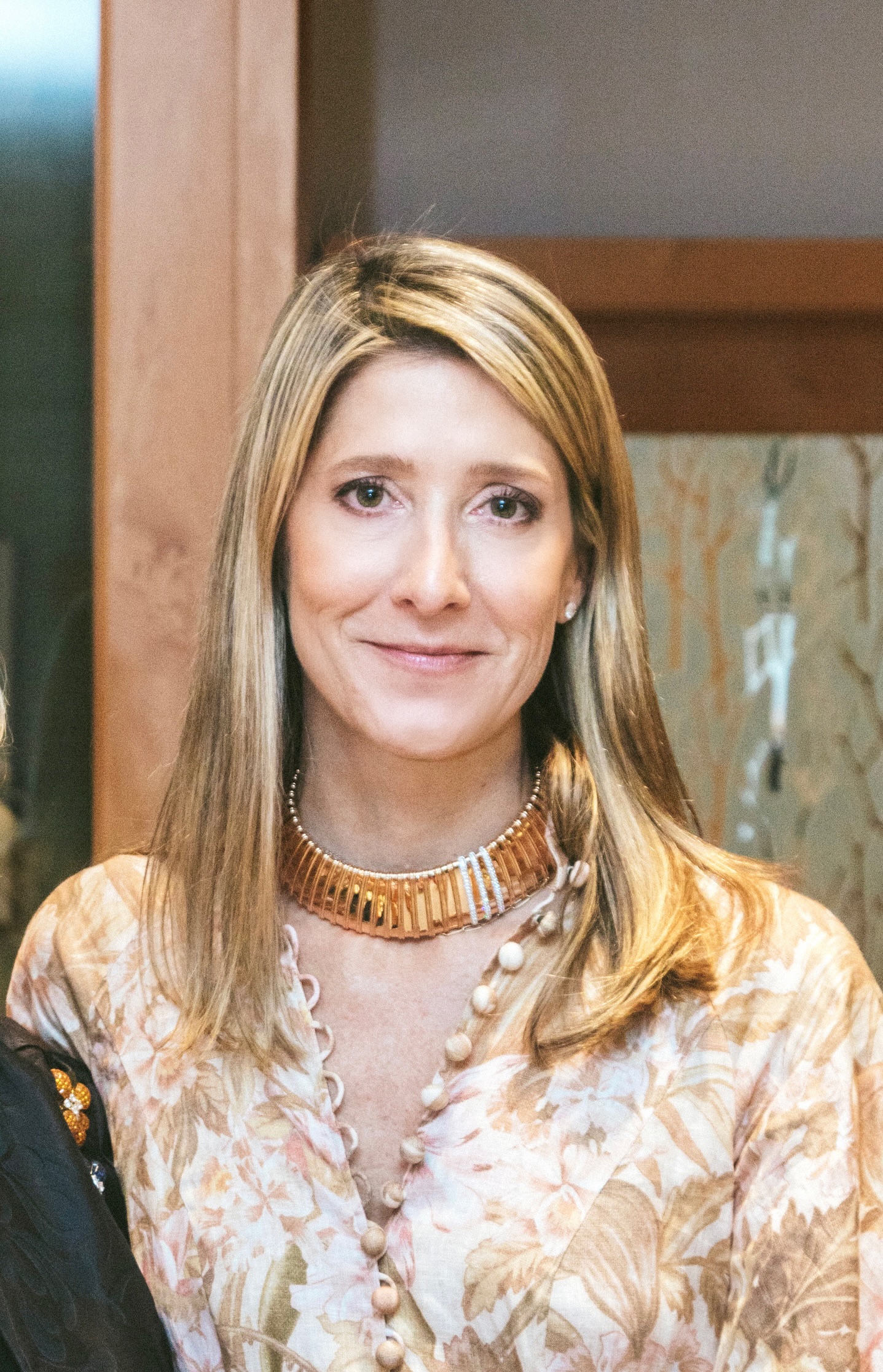 May 23, 2023
H
amilton Jeweler's has been in business for over 110 years, which means it's not exactly a "hidden" gem, especially with an iconic store front in the heart of downtown Princeton, New Jersey and a well-established reputation for excellence and integrity. But we couldn't help ourselves in digging a little deeper into how this family-owned business has maintained such a high level of success for so long. In sitting down to talk with Anne Russell, the company's Executive Vice President, it became immediately apparent that their recipe for success includes a whole lot of passion, a collaborative team that treats everyone like family, a true commitment to their community, and a thoughtfully considered approach to brand expansion.
"You can still easily get in and out of the city to either Philadelphia or New York City but we're not just a train ride to Manhattan, we have people who are working and living here."

Anne Russell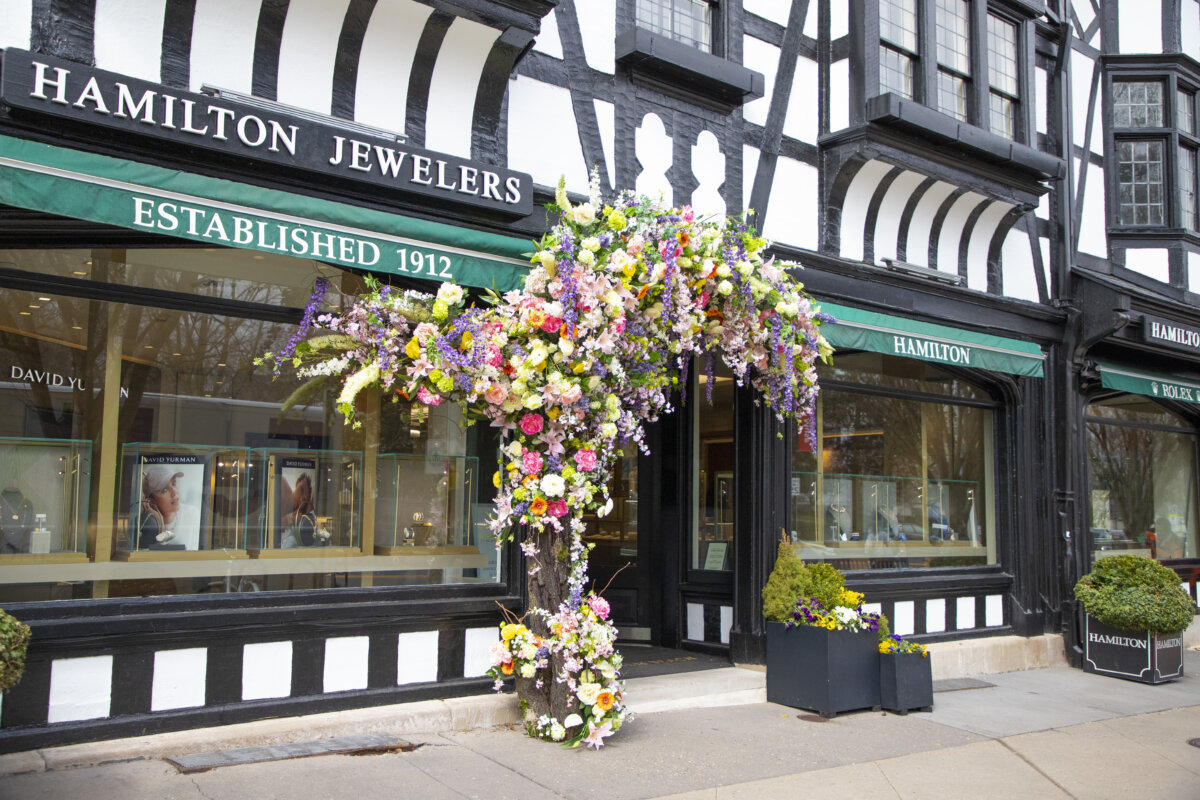 COUTURE: What's notable about your store?
Anne Russell: Last year was a landmark year for Hamilton, we celebrated our 110th year anniversary. I've personally been with the company for 15 years, which was something I never expected! One of the things we've been really focused on is renovating our flagship store in downtown Princeton. It's a historic landmark building that was built in 1896 and its upper floors used to be a dorm for the university.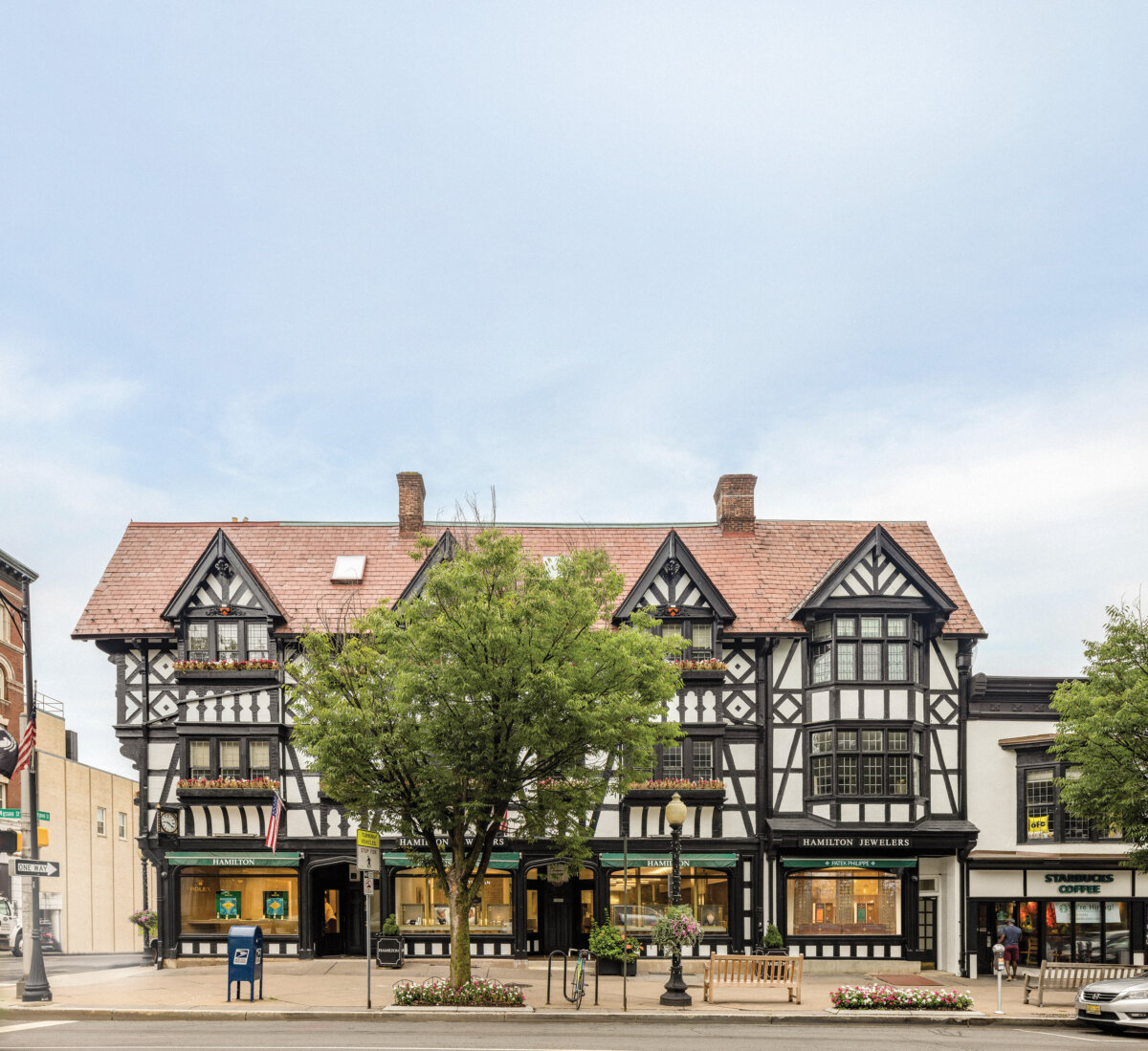 It's an iconic building so it's a bit of a challenge to renovate, but it's been a great project and we're working with a great design team to give it an updated look and create a new experience for our clients while maintaining the building's history. We are fortunate to have long-tenured clients and also a growing group of new clients who have moved into our community. It will be great to show them an updated interior of this "new" Hamilton.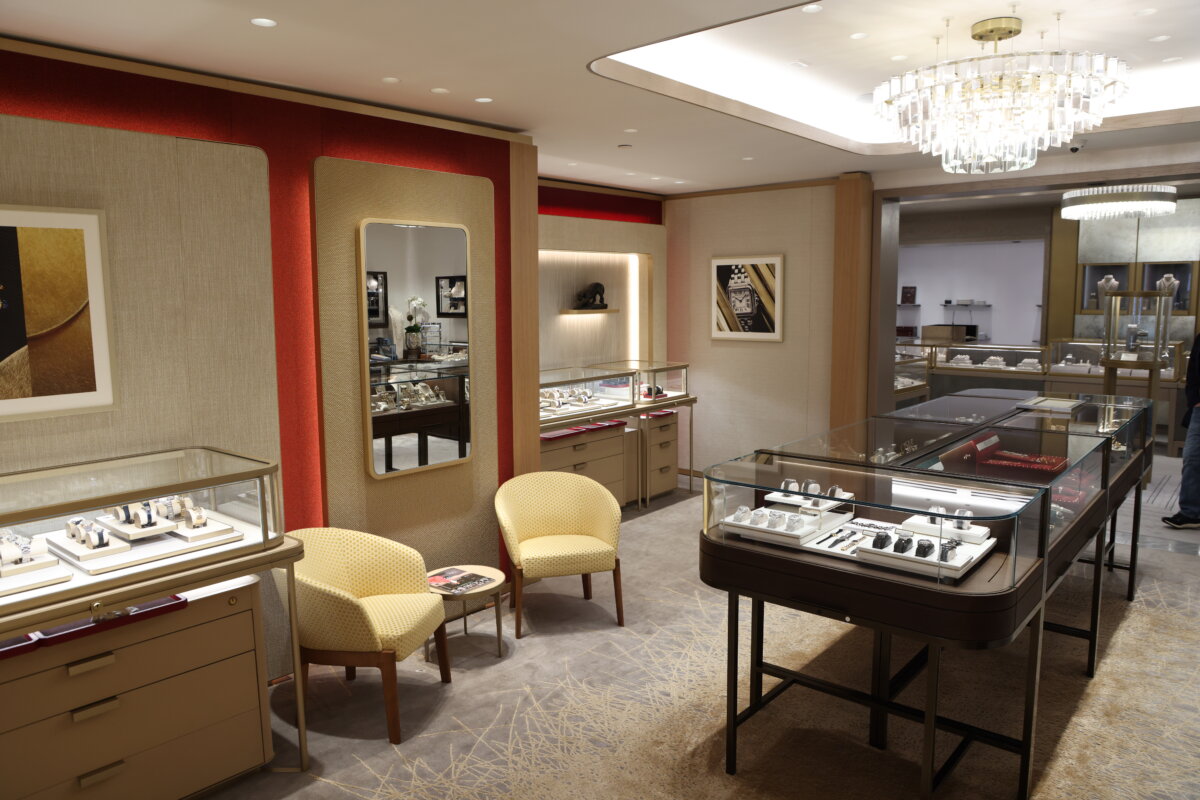 We've recently expanded parts of our business with an eye on the future. We've expanded our engagement and diamond salons and our high jewelry salon, and we've recently created a room called "Curate," which caters to those clients who are coming in wanting cutting edge designers. With "Curate," we've created a great space for the female self-purchaser to come with their girlfriends; they can stay local, shop with us and have lunch in the area, so we wanted to show them something new, and we've brought in a lot of new, innovative designers that are a perfect complement to our existing portfolio. The last thing we want to do is bring in a new designer that would take anything away from our other designers, so we're always mindful of protecting our brand and our partners' brands.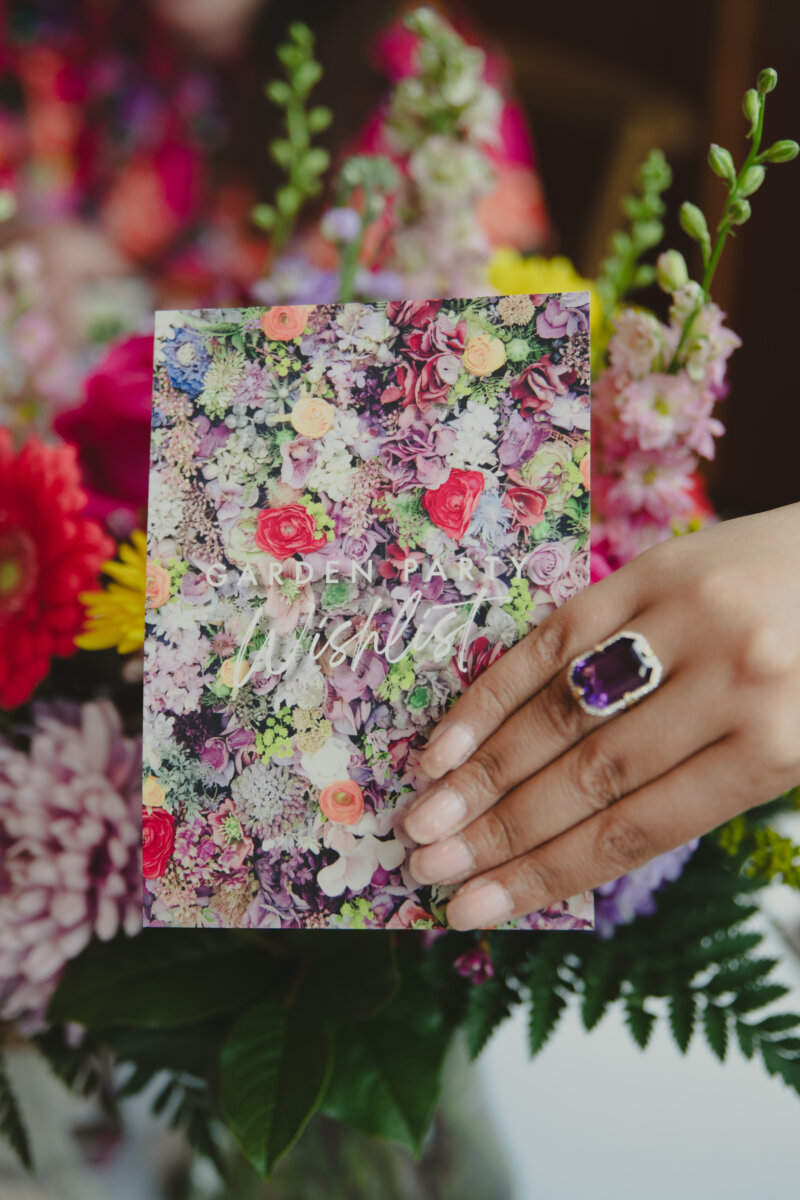 We also do a lot outside of the building and I am personally very involved in community charities. We recently hosted a garden party in partnership with one of the local garden clubs to help them raise awareness at Morven Garden and Museum, which was originally the home of Richard Stockton, who was governor and one of the signatories of the Declaration of Independence.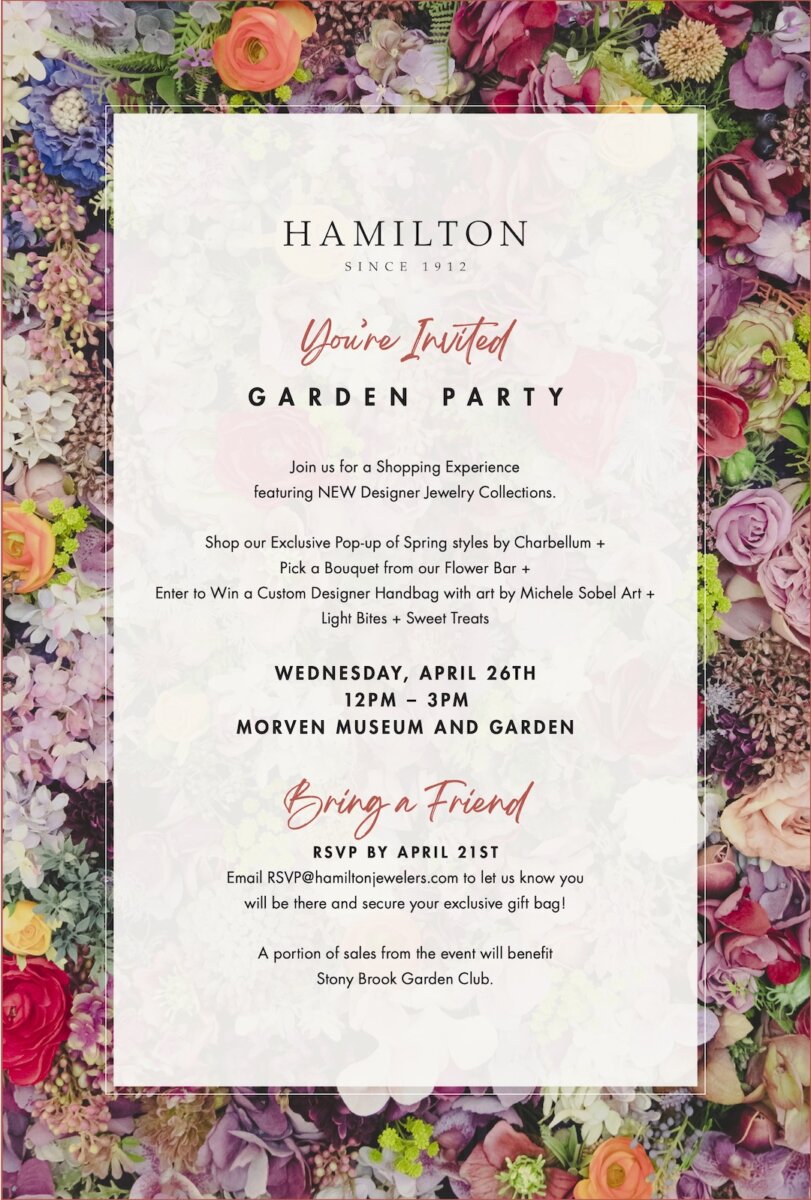 It's a beautiful, historic home garden and education center and we worked with 13 of our designers and hosted over 150 of our clients who came to sip and shop. It's fun to do different events or in our community that show our clients something different.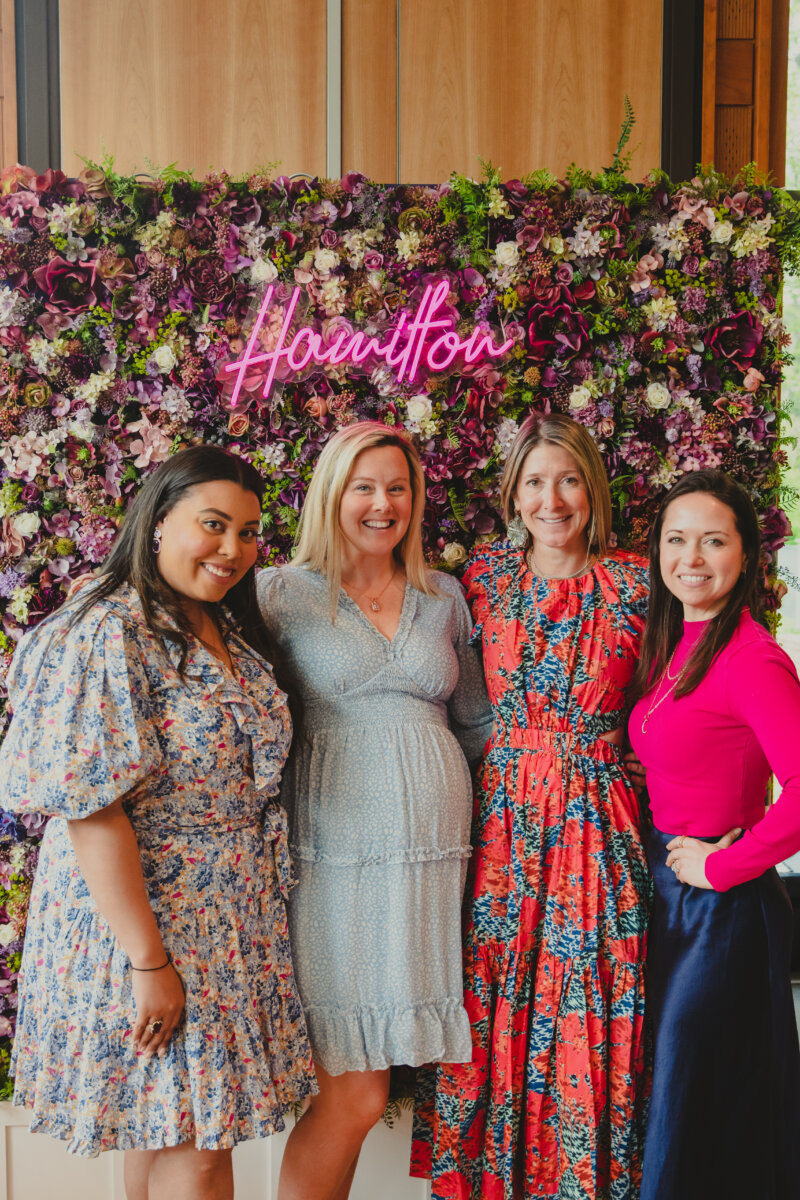 The community is growing, and Princeton University is actually trying to double enrollment. People want an experience, they don't want to be in a store where they can be all the time, so being off-site and engaging with jewelry in new ways is the way to go. They are re-doing the Princeton Art Museum which will rival some of the biggest museums in Manhattan with over 115,000 works in their ongoing collection, of which previously only 2-3% were on display, and I can't wait to host a cocktail party there, I think art and jewelry are an amazing combination!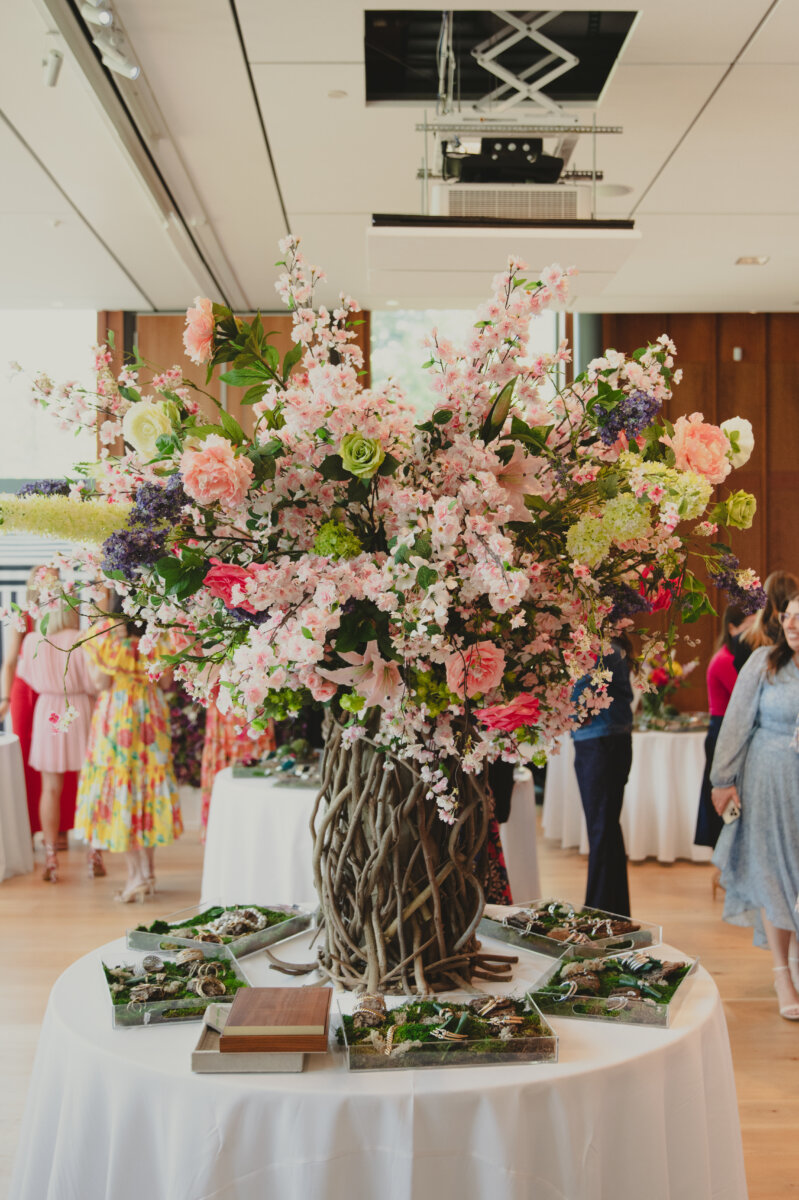 We also do a lot of off-site events at our Palm Beach location, which has its own great expansion story. When Irving Siegel [the father of the former owner, the late Martin Siegel] retired, as a real worker and a real merchant, within two weeks he was totally bored. One day, he was walking on Worth Avenue (and keep in mind Palm Beach wasn't what it is today), and he took a lease without telling his son. So that's how the Palm Beach location came into existence.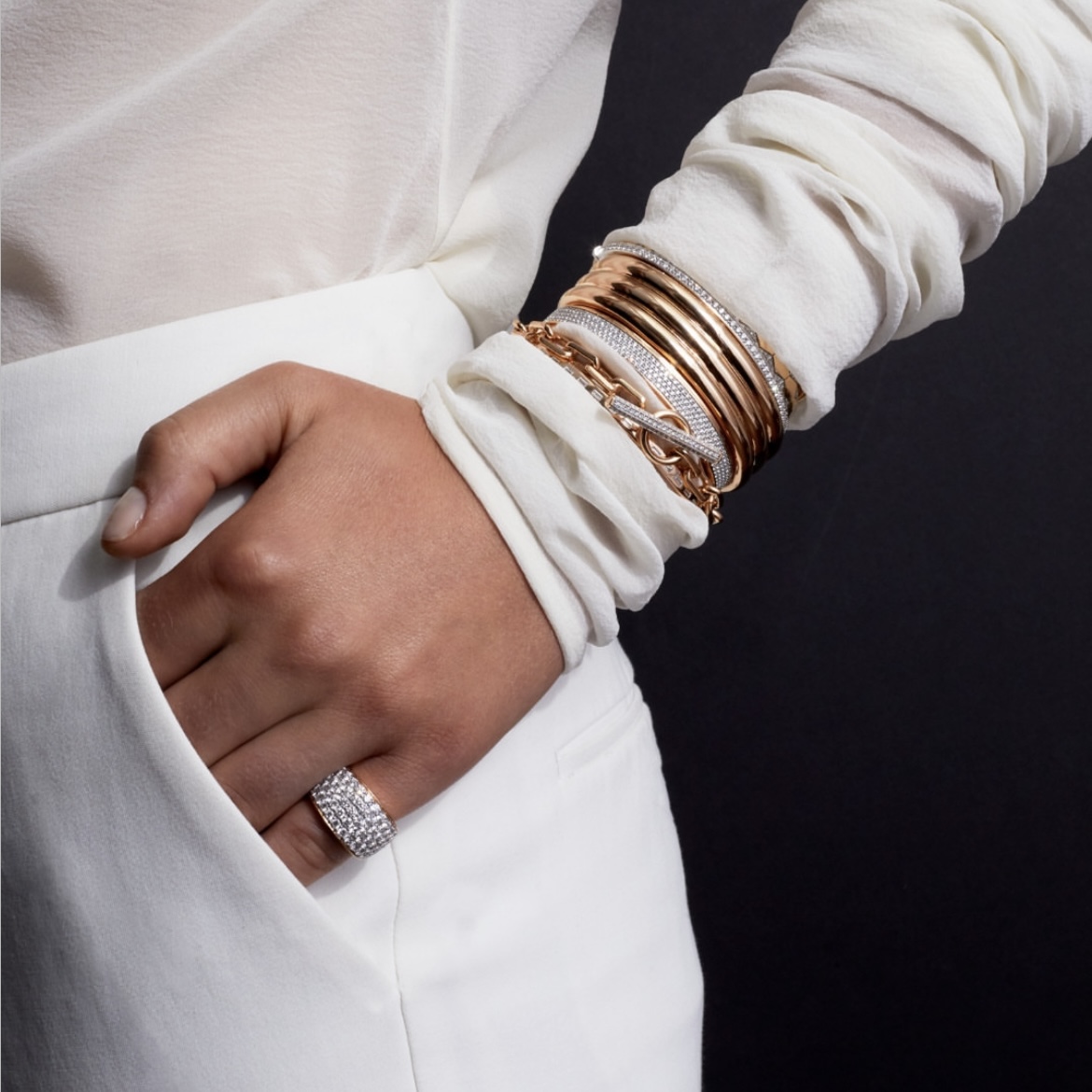 COUTURE: What COUTURE designers or brands are your clients really responding to lately and why?
AR: For designer jewelry what we're finding is people want to wear their jewelry every day and they want to layer; they want to wear something that they're wearing to tennis, to work, and to a cocktail party. This is especially the case for the female self-purchasers who will ask themselves, "Am I going to wear this every day?" In particular, Walters Faith, which we added about a year ago, goes into that category of layering personalization and a classic aesthetic that you can wear every day with everything.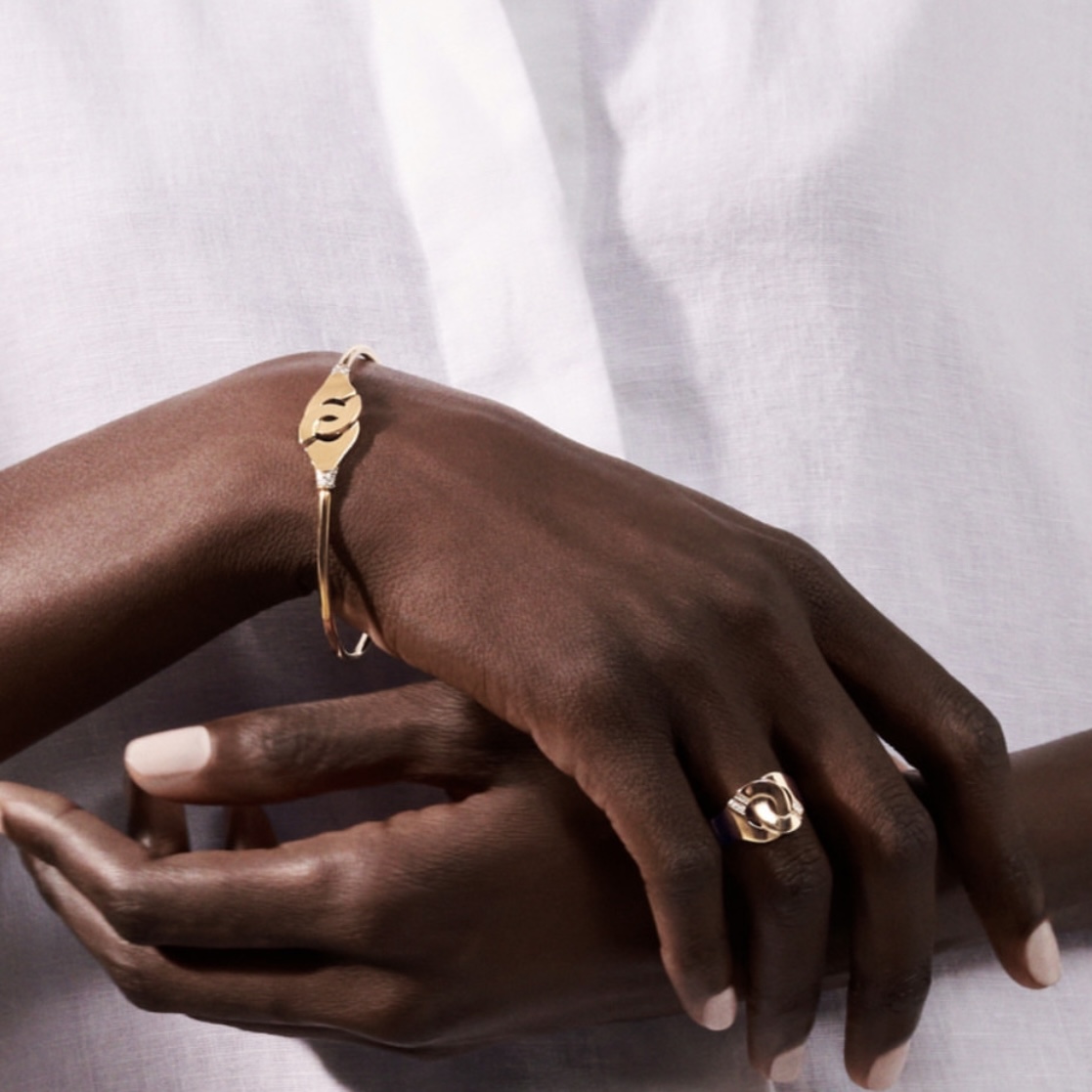 We started carrying din vanh when nobody had yet heard of the brand in the states, about 8 years ago. Their product is so cool, it's beautifully made, clean and modern, and I'm so proud we were early adopters of the brand. The sales team didn't get it at first but now they love it and we're doing so well with it. Sometimes it takes a bit of time to get everyone on board and the awareness of their collections in the U.S. market has really evolved.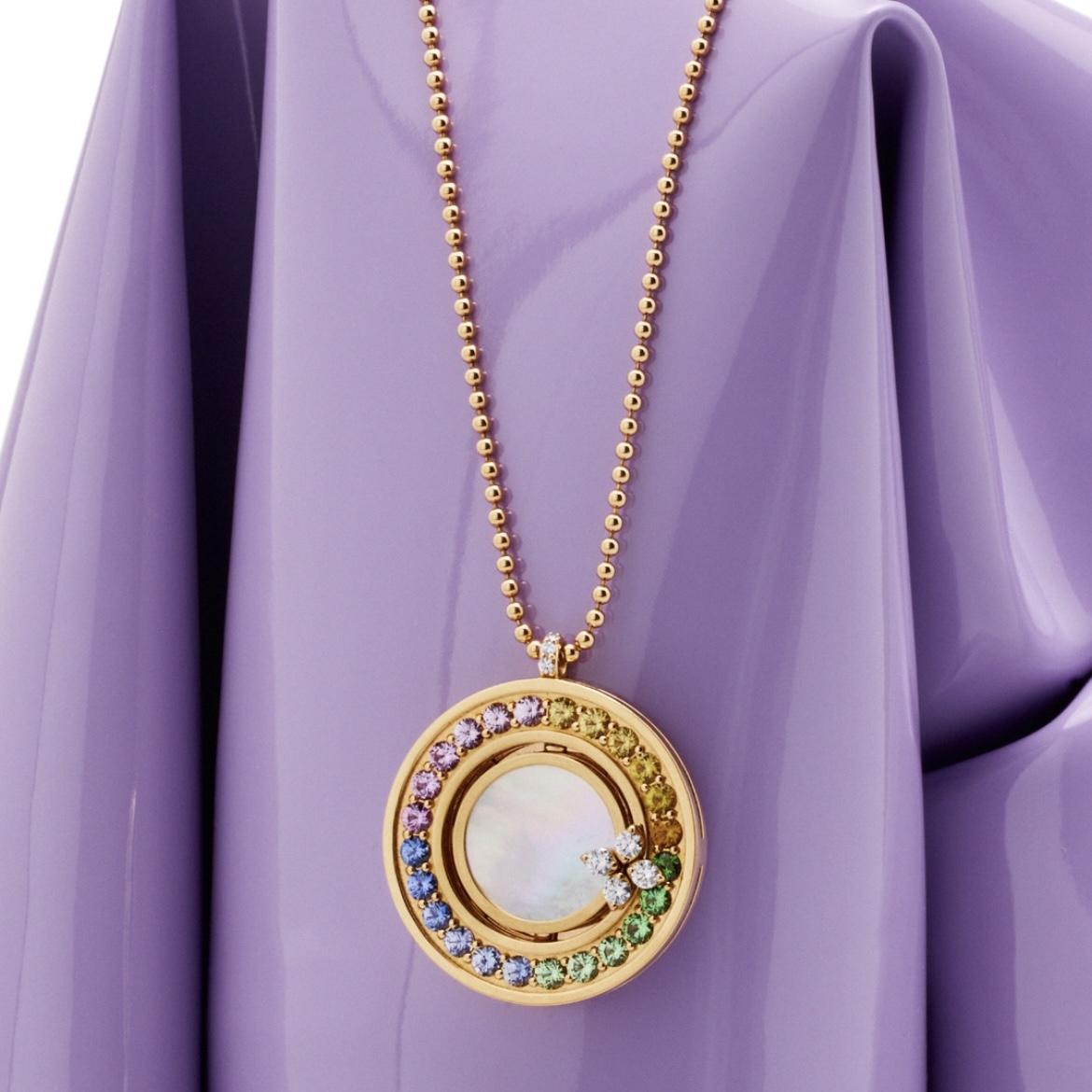 We also have long brand relationships with Roberto Coin, Pomellato and David Yurman, and we keep adding new people into the mix.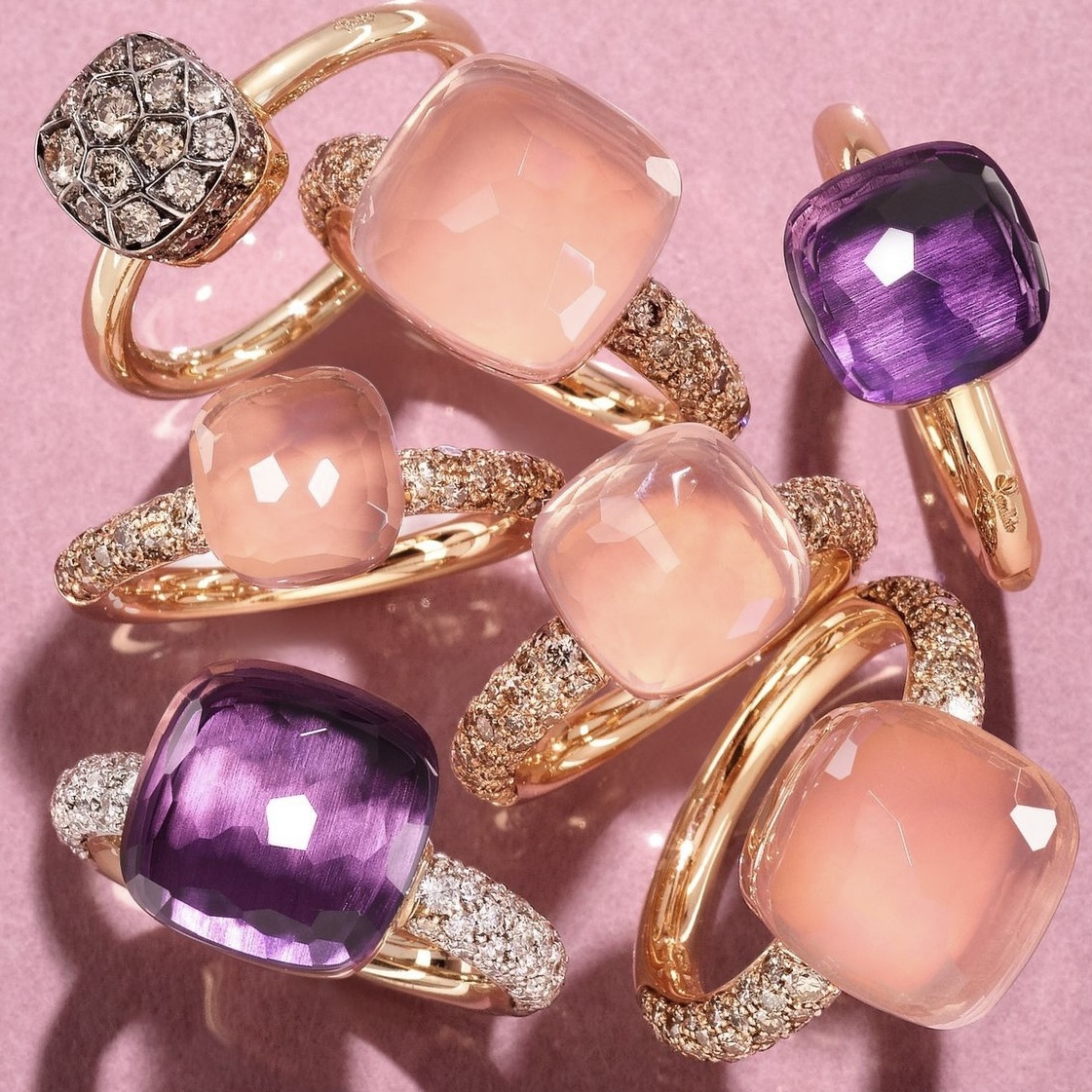 COUTURE: Where's the best spot in town to grab a quick lunch?
AR: I would say Kristine's, it's a great little French bistro. We had an event there last spring and we transformed it to reflect the season. The food is wonderful, and the chef is always walking around making sure everything is great.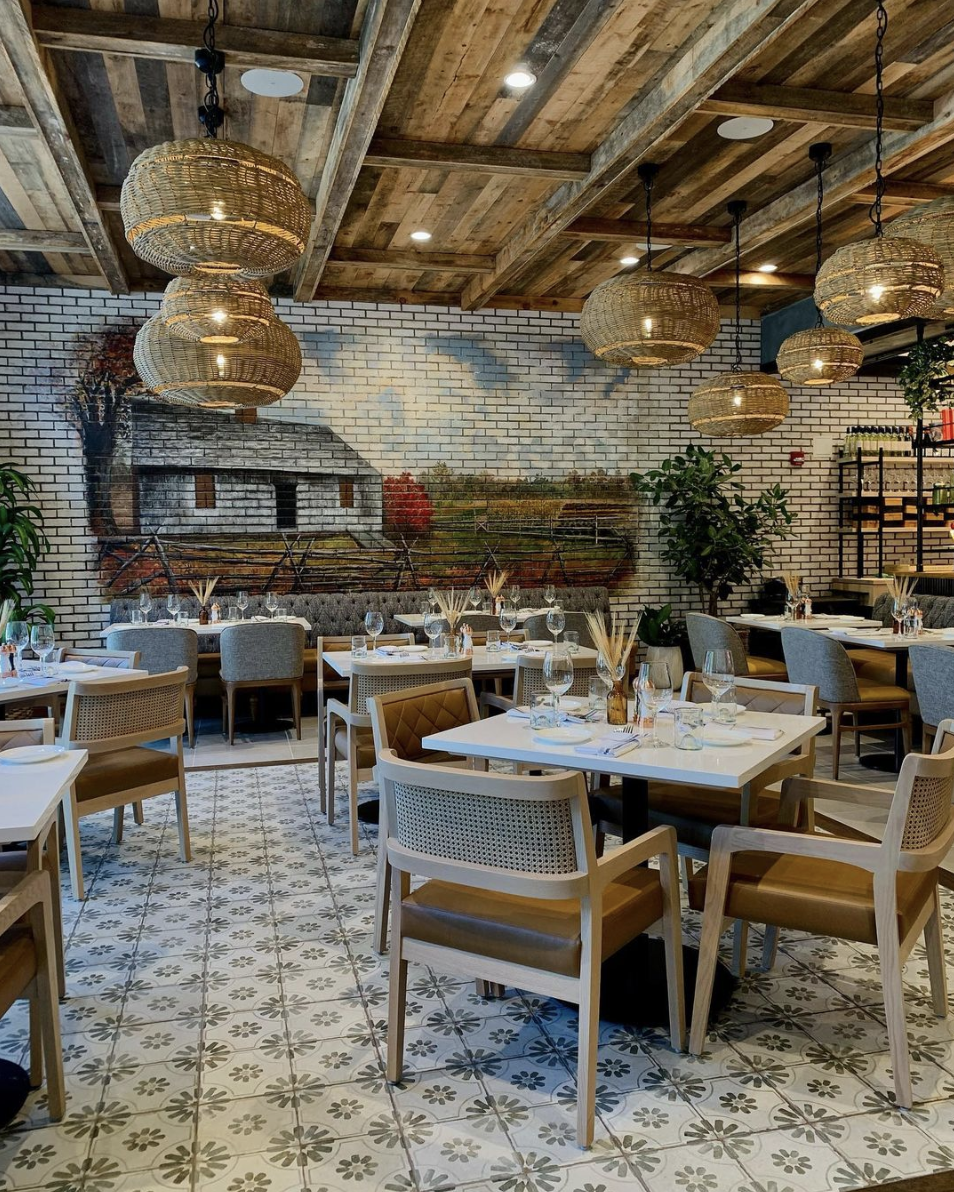 COUTURE: Where's the best restaurant for entertaining clients or out of town guests?
AR: When I have one of our partners in town, I like to take them to Agricola (which means farmer in Latin), it's a really cool, farm-to-table restaurant where everything is fresh and excellent. It's a wonderful place to go to the bar and hang out or to have dinner or lunch. Their menu is always changing, and I've never had a bad meal there. Plus, it's right around the corner from the store!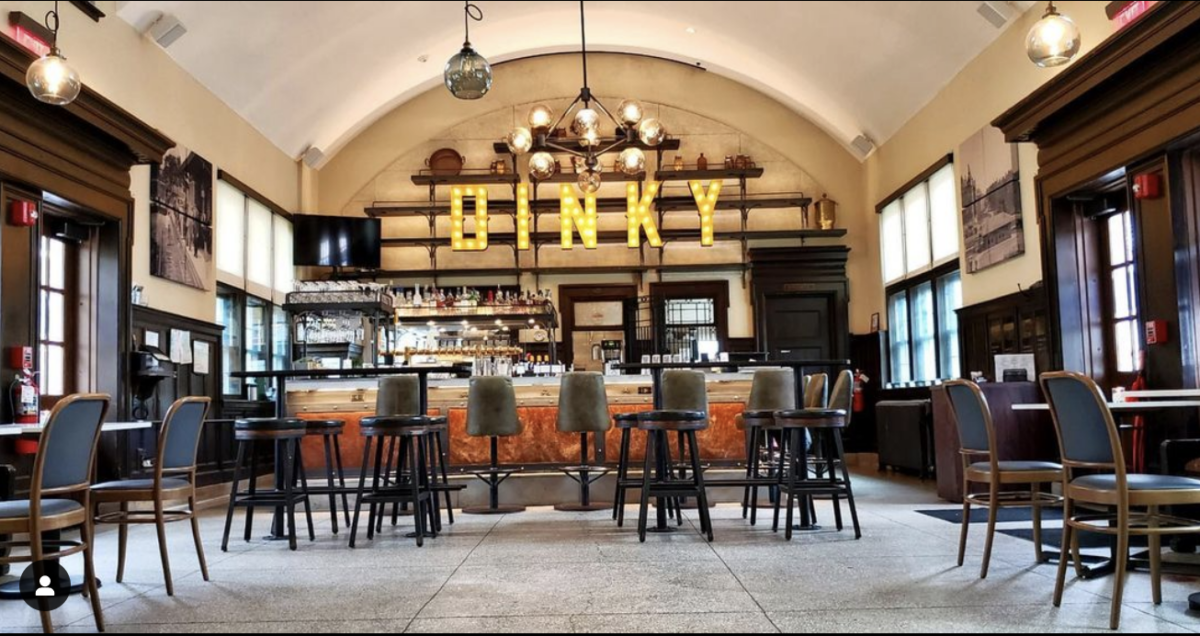 COUTURE: What's your favorite bar?
AR: The bar at Agricola is my favorite, they have a wonderful cocktail and wine menu that's on the high end. On the lower end, if I'm going to a Princeton basketball or lacrosse game with the family, we like to go to The Dinky Bar & Kitchen, it's a really cool place with pub fare and the coolest part of it is that it's in this amazing building that used to be the train station called The Dinky; they transformed the building into this great gathering place with good food and drinks and it's not super expensive.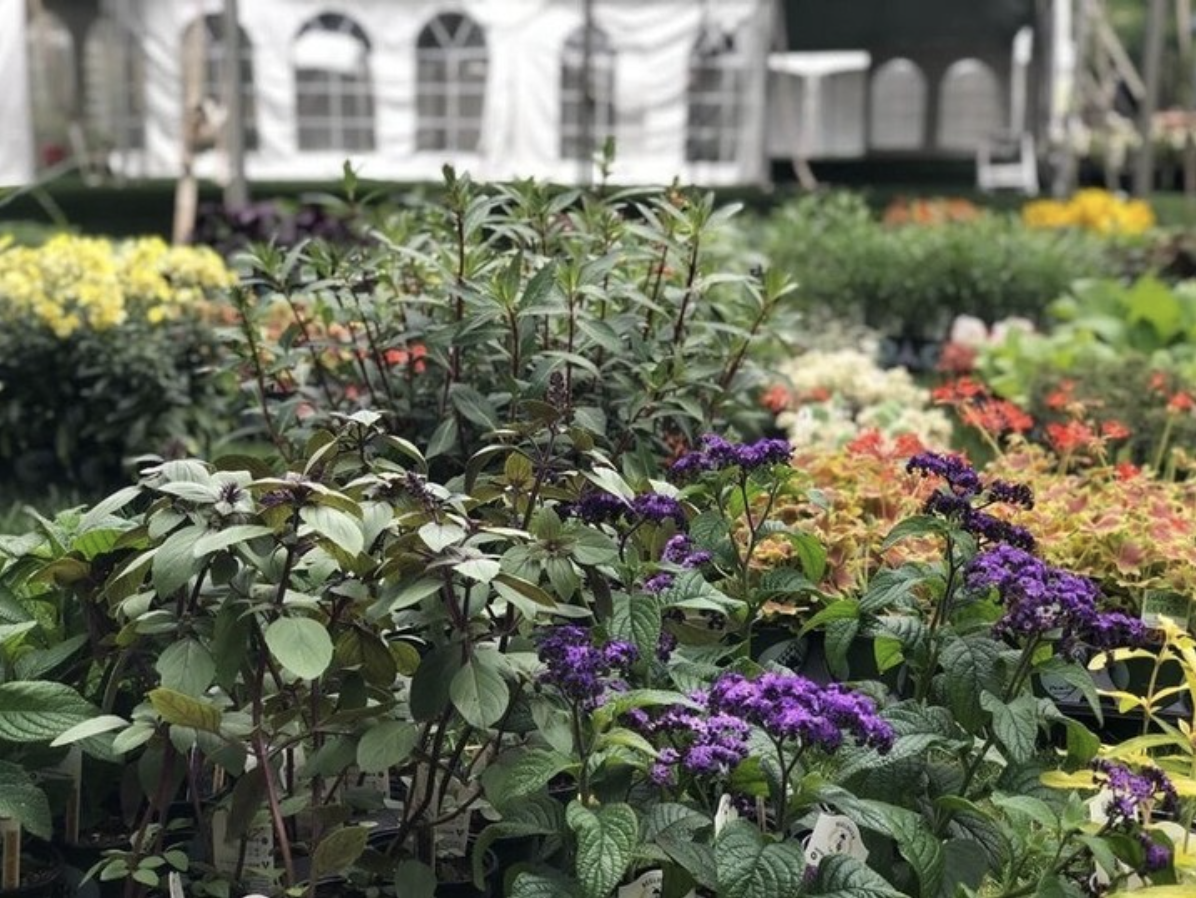 COUTURE: What's your favorite local cultural spot?
AR: We have a really robust art community with lots of locations to talk about. I'm most excited about the new art museum at Princeton, I love the art history museum and of course, the Morven.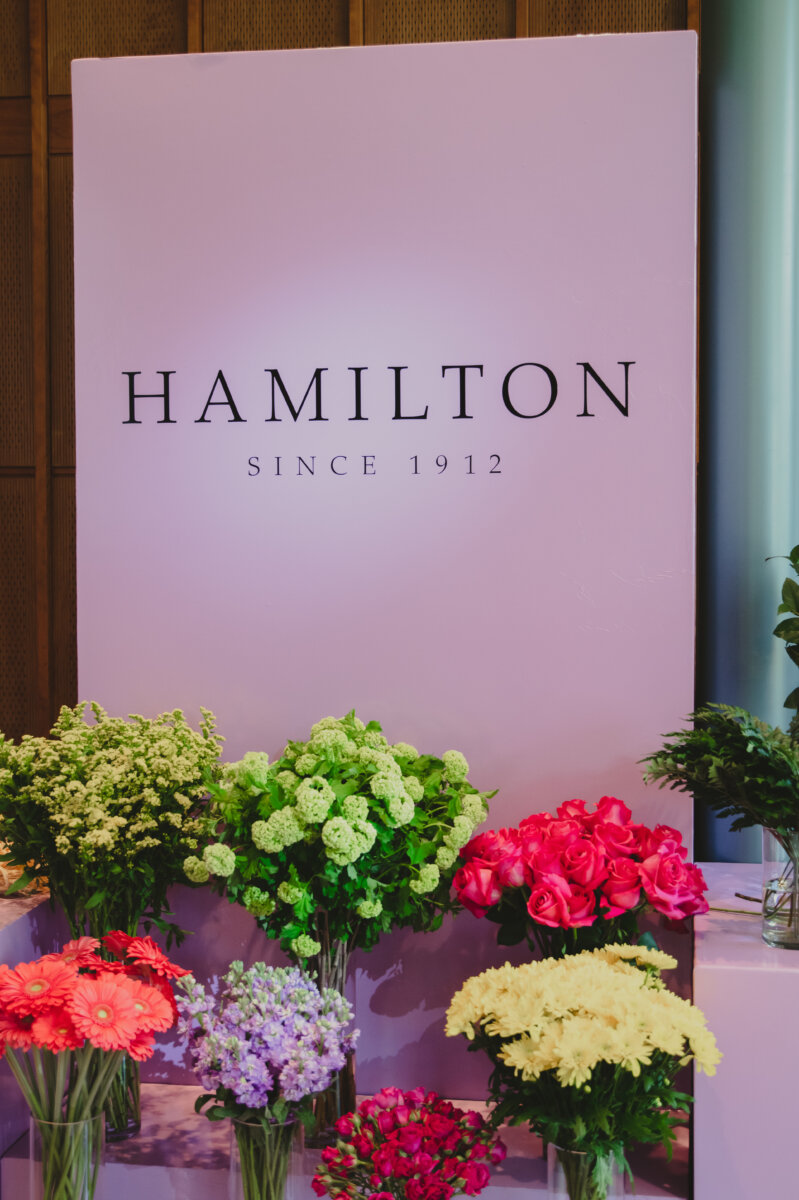 AR: It's a really wonderful place, there are a lot of businesses that have moved into our community, so a lot of people are coming to both work and live. You can still easily get in and out of the city to either Philadelphia or New York City but we're not just a train ride to Manhattan, we have people who are working and living here. Post-covid there are so many people still working remotely which has made for a lively community—restaurants are always busy, the town is always bustling; it's a beautiful place to live and work.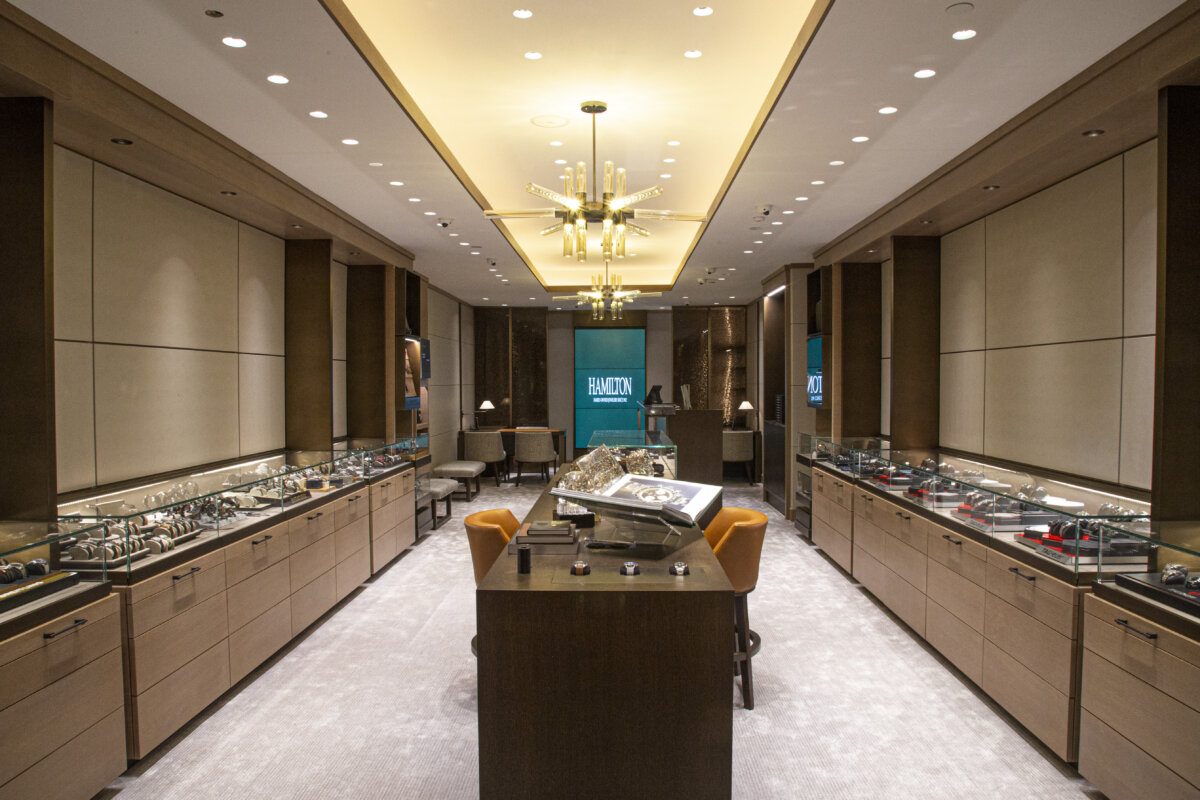 There are also great school options so it's a great place to have a family. I love living here and I'm so glad we made the decision to move here. And it's really a pleasure to work at Hamilton, the culture is such that I've been able to continue to grow in my career, it's been an amazing journey where I've been able to learn different things. We all have our finger in a little bit of everything, it's collaborative and fun, and that means I'm not just doing the buying, I'm thinking about what we buy from a holistic perspective.