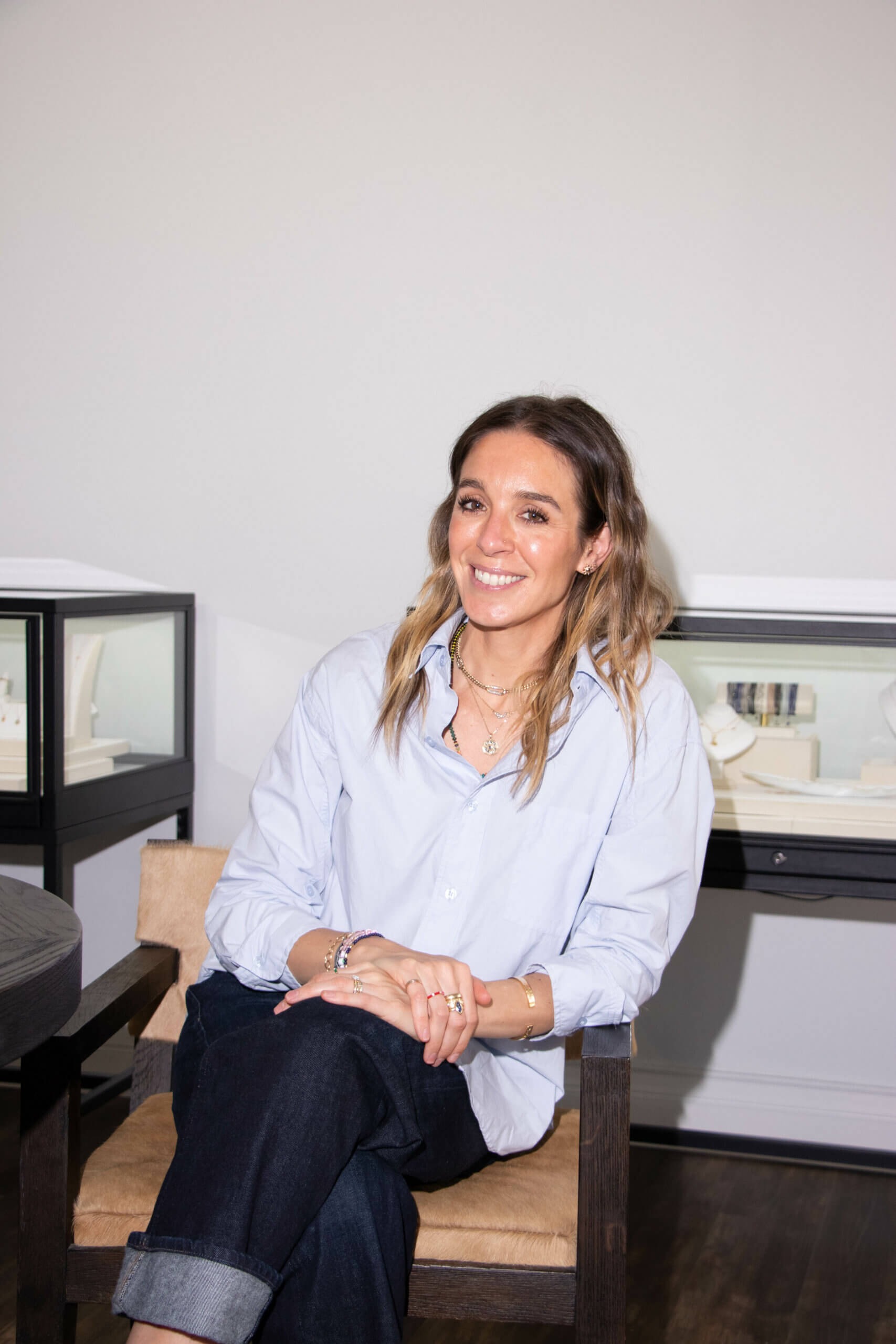 August 10, 2023
W
hile it only recently celebrated it's 1 year anniversary, Cleveland-based Porterfi has already created a buzz among COUTURE's designers and brands. The shop's owner, Jaeda Kinkoph, is an absolute delight. She's passionate about the designers with whom she works, she's devoted to her family and to creating incredible experiences for her twins, Porter and Fiona (hence the name, Porterfi), she's dedicated to nurturing her many many friendships, and she is a BIG fan of her hometown! (I mean, like really, she could easily get a side hustle with the Cleveland Tourism Association.)
"We looked at spaces for a few months, and when we found this space, it took the help and vision of a close friend of mine to see its potential."

Jaeda Kinkoph
It was a delight to sit down with Jaeda and learn more about her background and what led her to her current endeavor, to hear what types of jewelry her clients are really responding to and why, and to get some incredible insider tips for the best things to see, do and eat in the Cleveland area.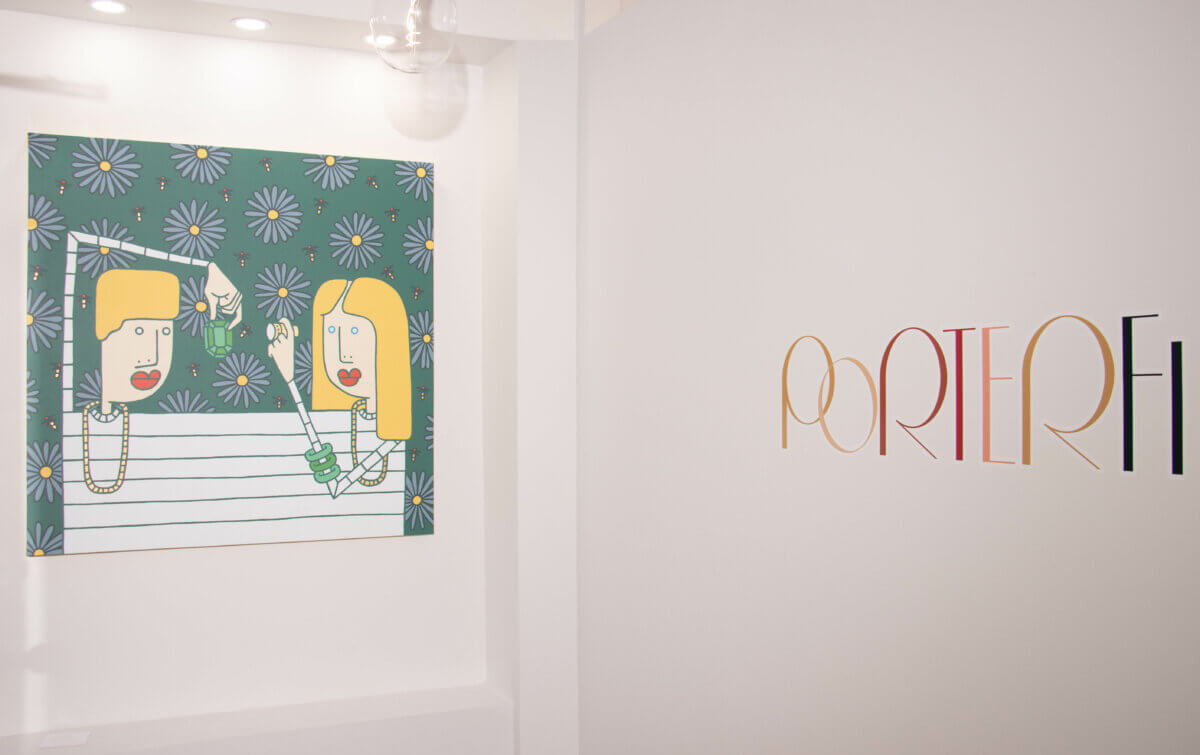 COUTURE: So you've been open for a year…congratulations and Happy Birthday! Tell me about yourself, how did you get into this business and what inspired you to start your own store?
Jaeda Kinkoph: I got my start in jewelry working for a COUTURE designer, where I was able to learn so much about the business. From those first weeks when I was doing nothing but making labels, to working in the booth at COUTURE to when I left and I was doing marketing for the brand; as people joined the company, my roles continually changed. I first got the idea to start my own business one day when I was at a trunk show in Cincinnati. I heard the store owner say, "When my kids started school, I wanted to start my own business." It was a pivotal moment for me, and I decided right then that when I had kids and they got older, I wanted to start my own business.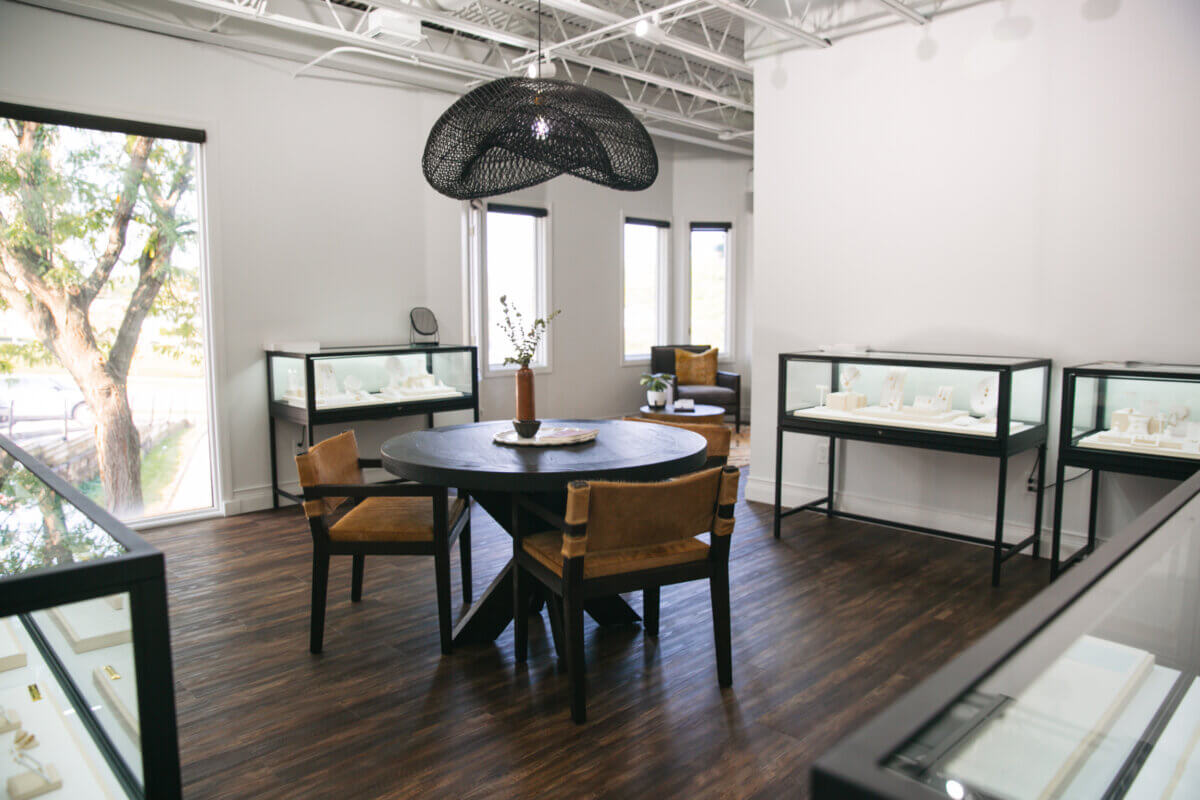 I left working for the brand so my husband and I could work on starting our family, and I began attending COUTURE with my friend Michelle Pendleton after she opened her store to help her with her buying decisions. My husband and I eventually had twins, Porter and Fiona [for whom the store, PorterFi is named], and when they were about to start full day kindergarten, I knew it was my time to open a business.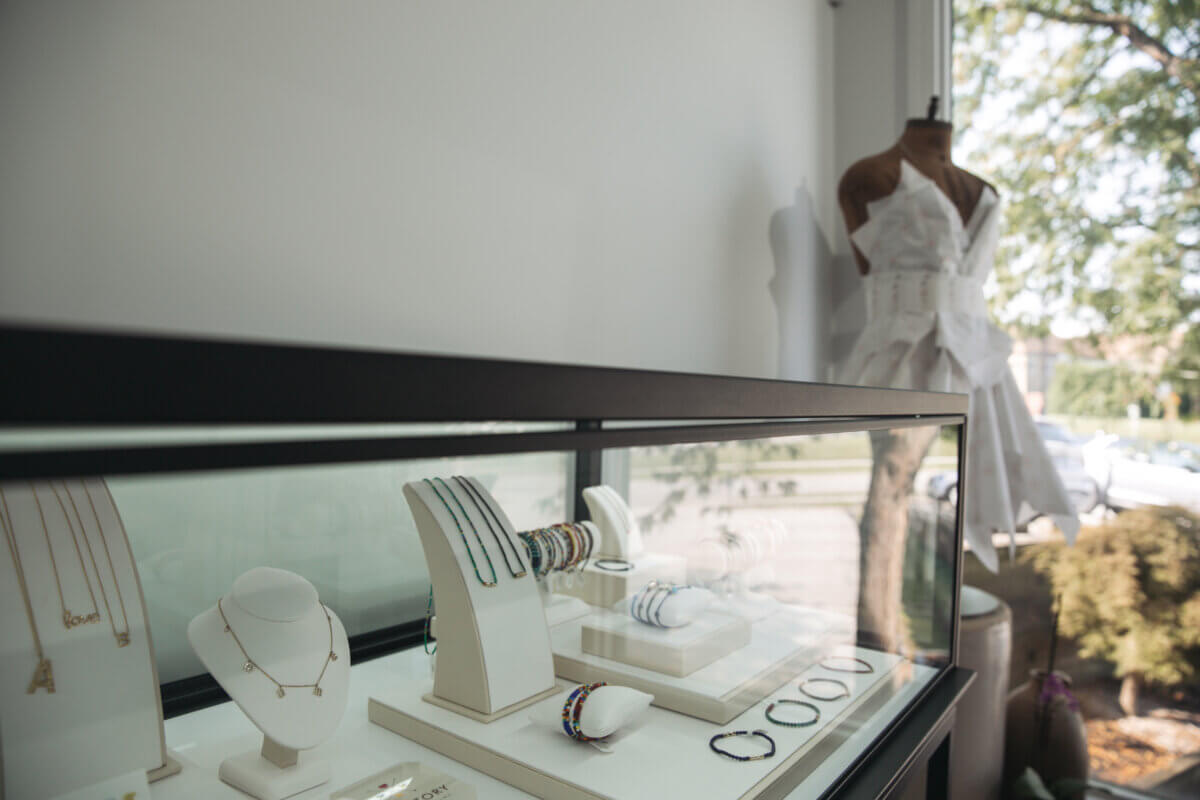 COUTURE: Tell me more about the store; what's your unique point-of-view, what makes your store special?
JK: I knew I wanted to be in the Rocky River area of Cleveland because there was no representation of the types of designers I wanted to carry on our side of town, and I knew that if I didn't open something to address the lack of representation, somebody else would and I'd be kicking myself for the rest of my life! We looked at spaces for a few months, and when we found this space, it took the help and vision of a close friend of mine to see its potential. It was previously a financial office for, like, 7 dudes and a dog. It had dirty brown carpet, unflattering florescent lighting and blue walls but somehow my friend was able to see the potential. We spent months renovating, with my husband and I priming the ceilings after they were opened up; we put our own blood, sweat and tears into the renovation!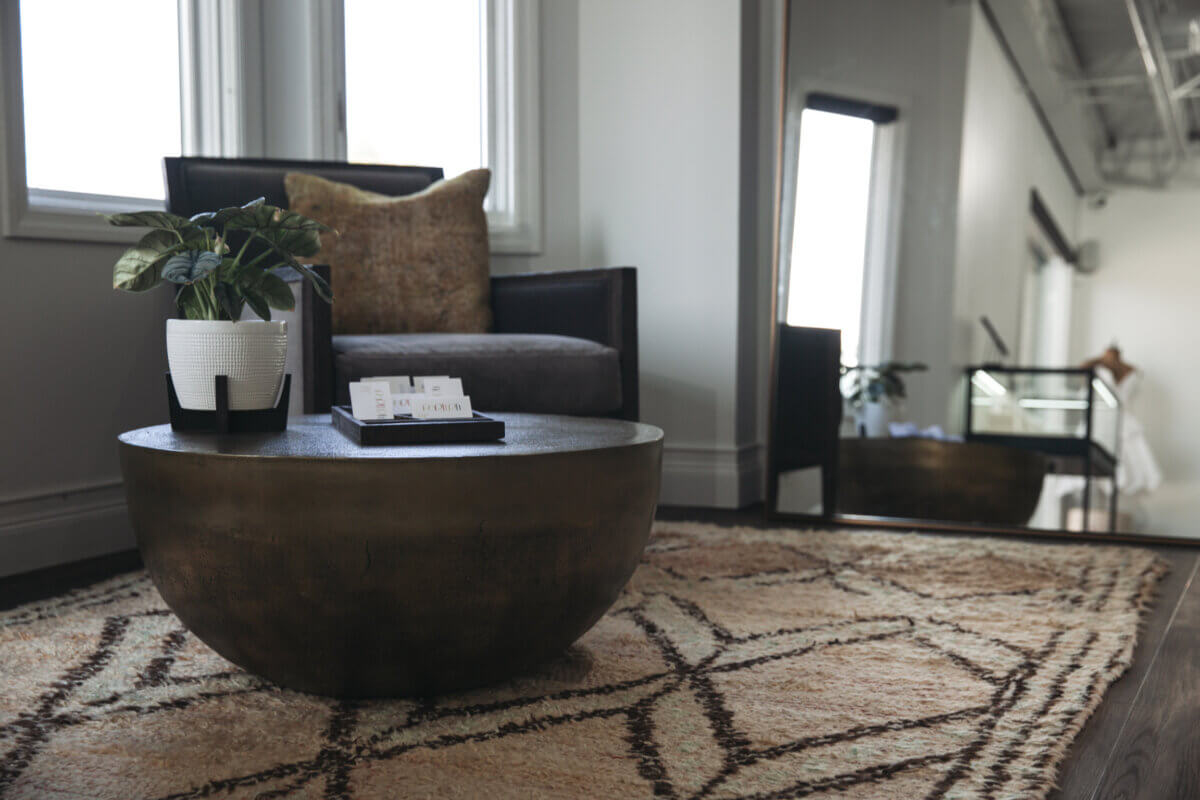 We are by appointment only, on the second floor of the building. While I can see myself in a store front eventually, I really like the flexibility of being appointment-only, and it also feels much safer; becoming a mom has made me a lot more aware of safety and security. It also comes back to creating a more intimate experience for my clients. It can obviously be a bit of a challenge getting people to come through the doors, but when they do come, they come with intention, and everyone has been loving the space.
We're playing around with events like casual happy hours where you can grab your friends, come in for champagne, do some shopping, and then head out to dinner at one of the many great restaurants in the area. Our wish list has also been really helpful, it takes the pressure off of people so they don't feel the need to buy something right away, they can put it on their wish list and maybe buy it later (or receive it as a gift!).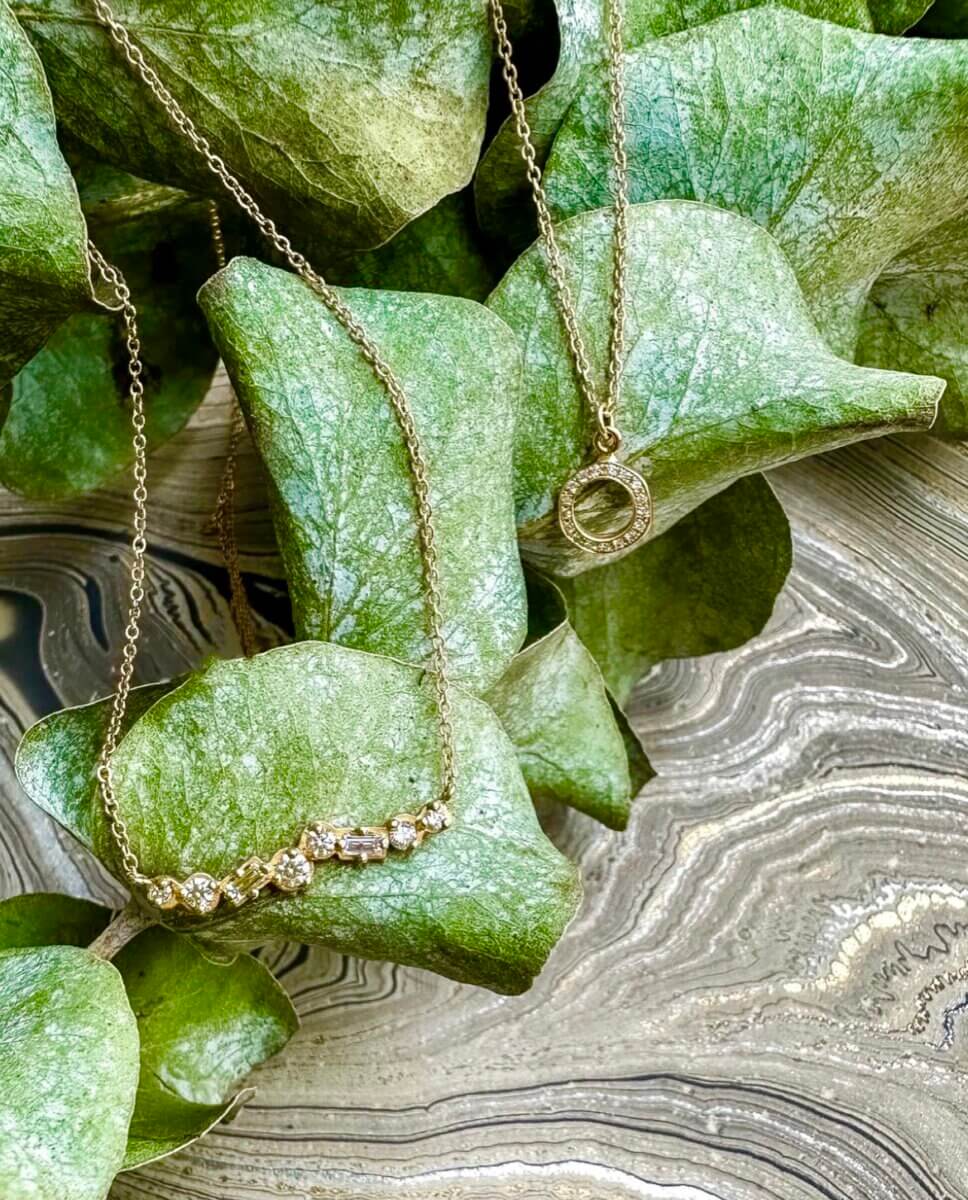 COUTURE: What jewelry are your clients currently responding to and why?
JK: Anne Sportun has gained a lot of traction in the last few months. People are really drawn to the organic feel of her work, they like the matte pieces and the hammered finish paired with diamonds and gemstones, and they love the wrap bracelet that you can wear as a necklace or add a charm; my clients love anything with versatility.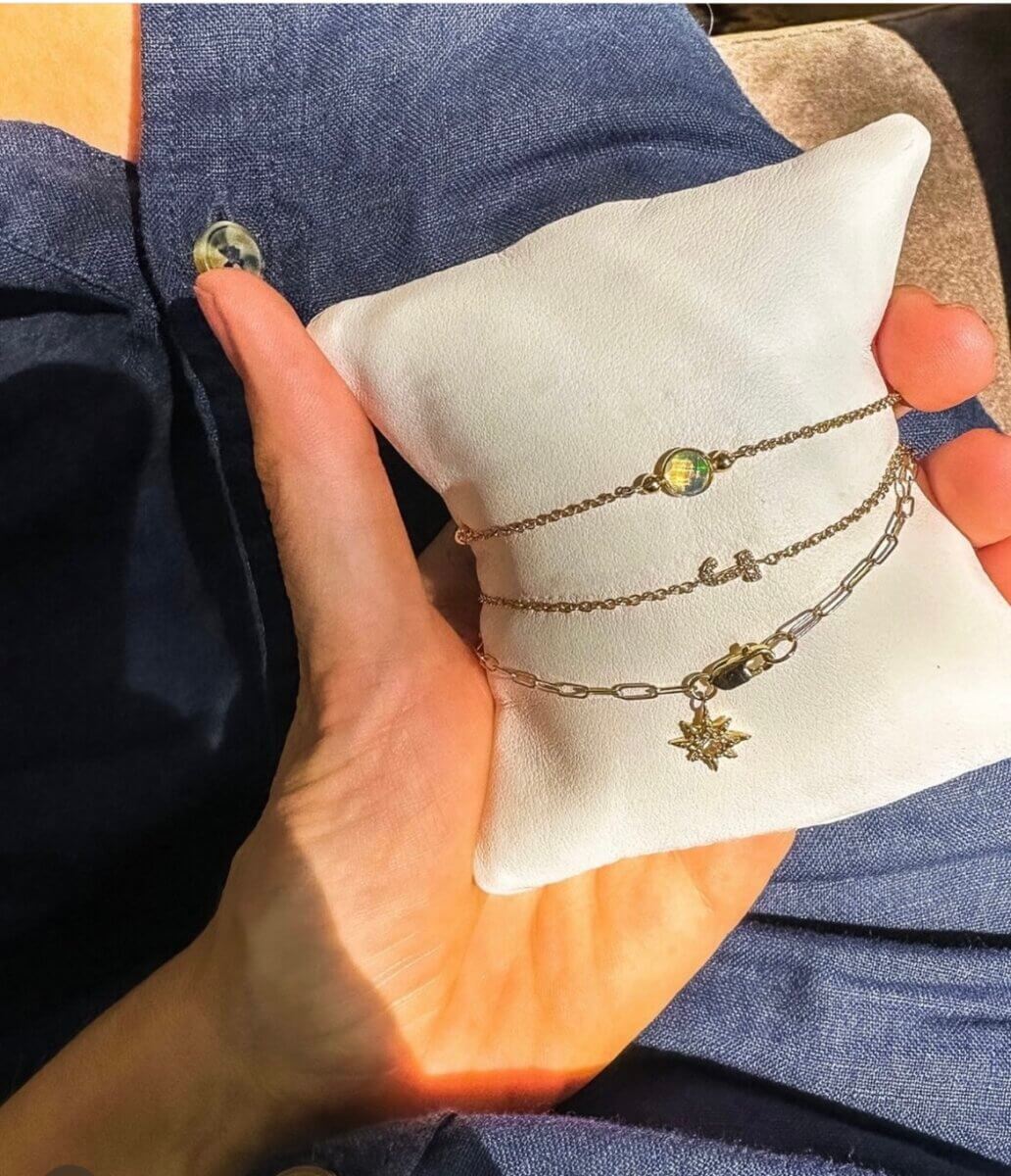 People love Anzie because it's super playful, and they have really great price points. They have pieces that are a few thousand, and they have pieces with white topaz that brings the price down. Ear curation has been a big thing and my clients are realizing that their earrings don't have to match. Lately, any earrings that were sold to me as a pair I've been breaking up and selling as single earrings.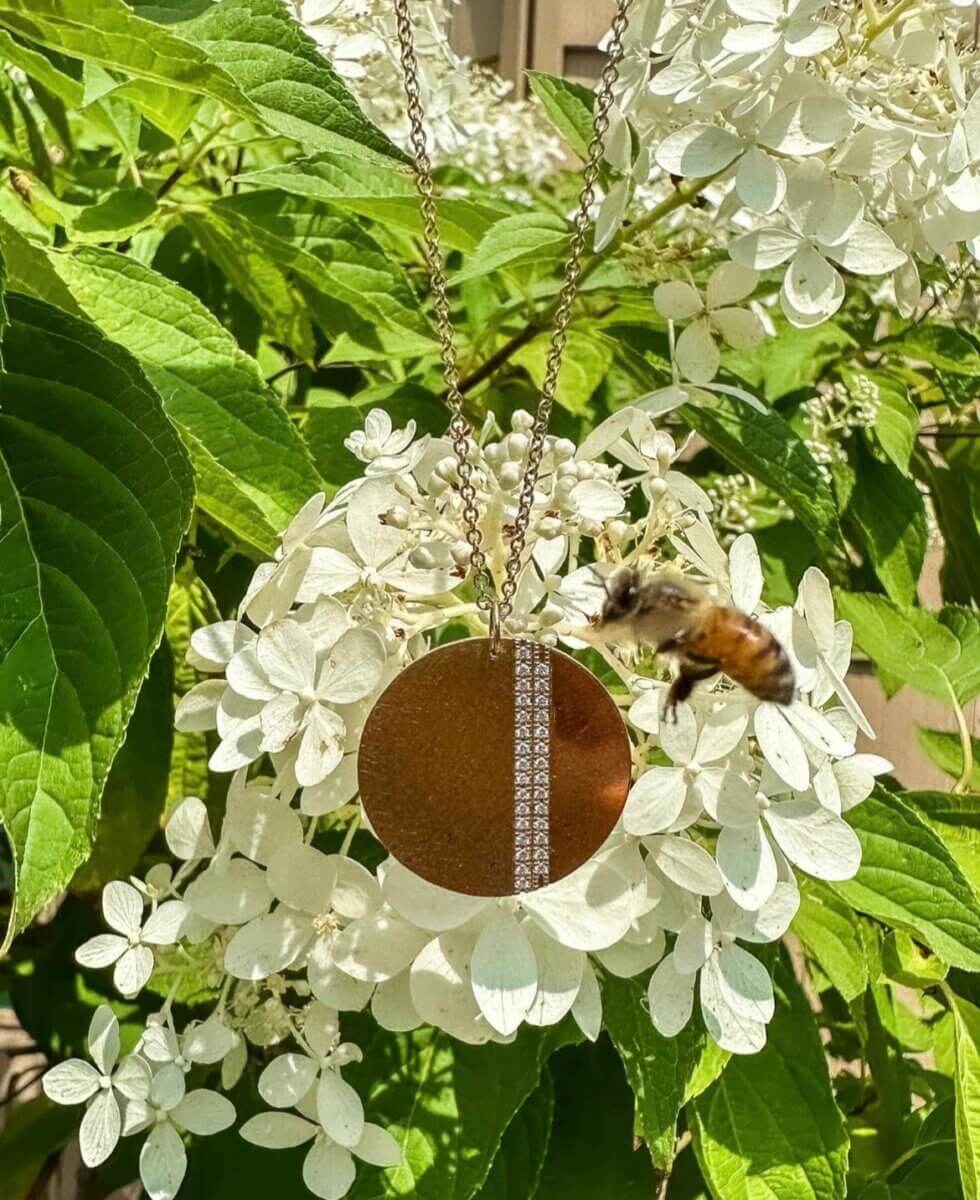 Also, gold! People are gravitating to gold, and actually, now that I say that I realize everything I have is yellow gold except for a few estate pieces that are in rose and white. People like a heavier gold presence and they're responding really well to Julez Bryant. I like how Julez takes a different approach, she's got these shiny, high-polished pieces and organic finishes on some of her pieces, and her diamond cut ball chains are great for layering.
My clients are really drawn to the bright colors in enamel, but it is slow for people to understand, so it's a lot about educating them. Before they know about the process, they equate a price tag to diamonds, but when they learn about enameling and how intense of a process it is, they get really excited about it.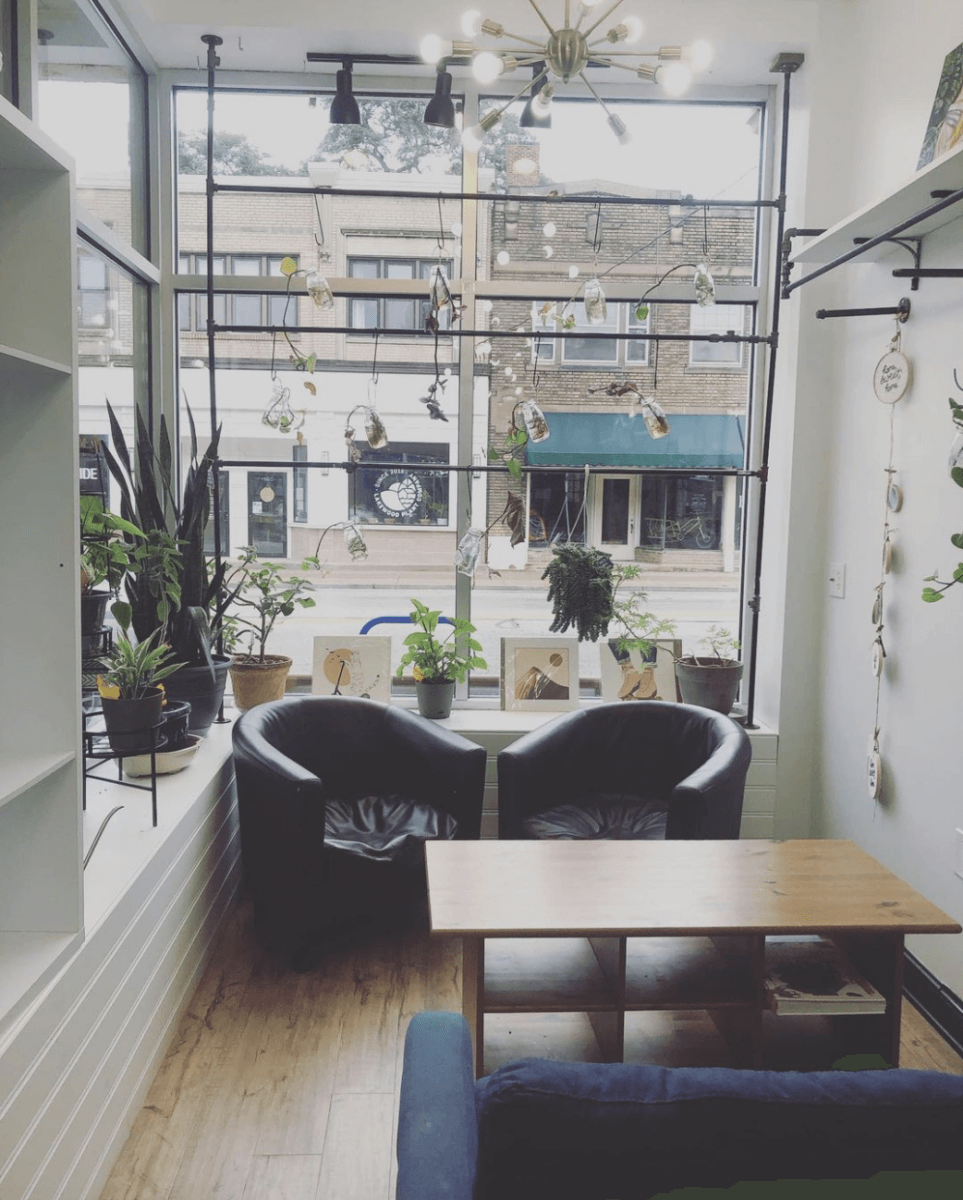 COUTURE: What's the best place in town for grabbing a quick lunch?
JK: I'm in Rocky River, Lakewood is the next area over, and I will often get uber eats from Nature's Oasis. It's a tiny grocery store that sells a lot of local stuff paired with an eatery and coffee place, with super clean, super healthy food. They have lots of options and it's great for a quick lunch if you want to be healthy.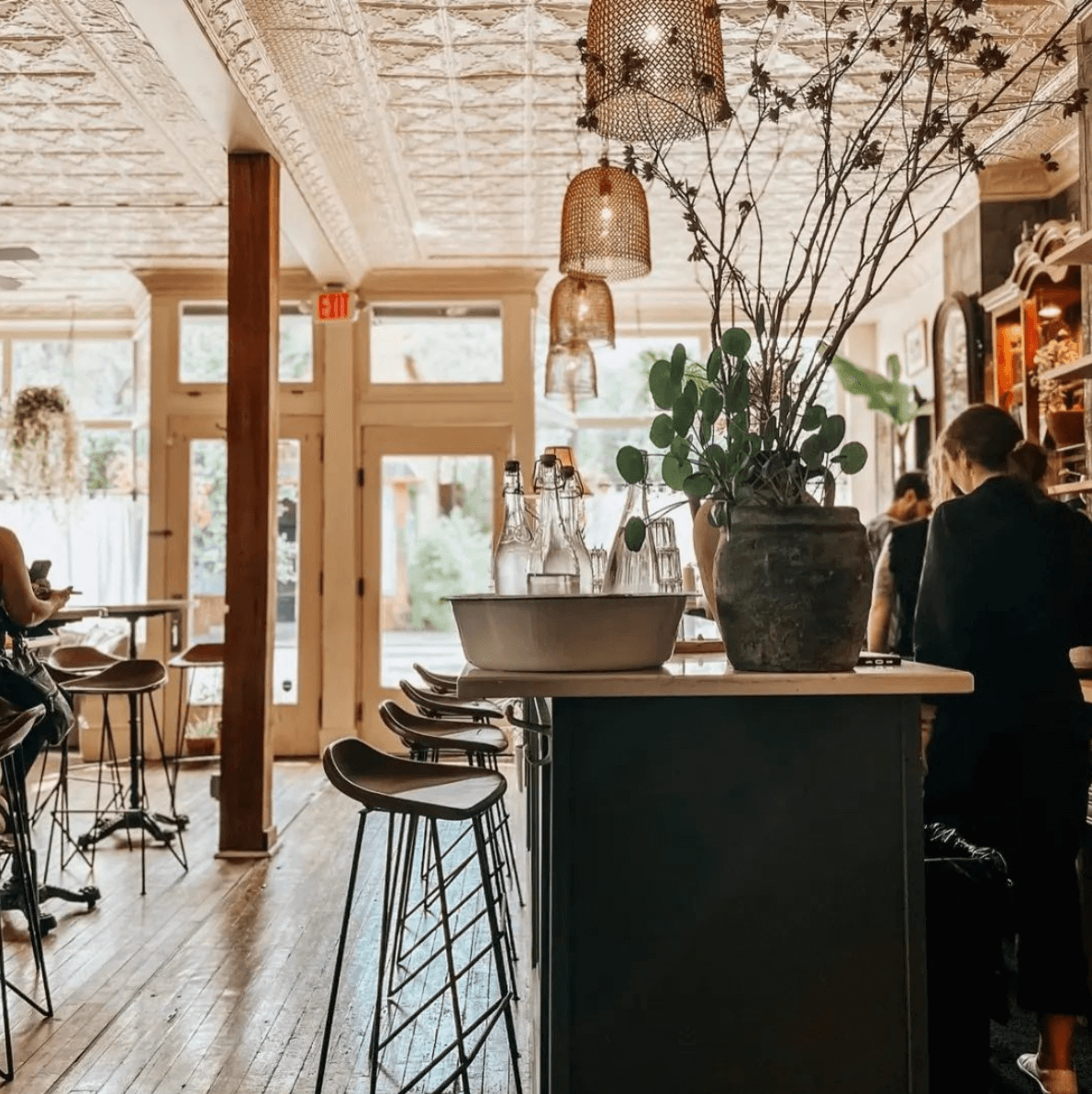 COUTURE: What's the best restaurant for entertaining clients or out of town guests?
JK: I actually just went to this new place, The Judith Café, that I loved. It is French inspired; you actually feel like you just walked into a café in Paris. It's adorable, the food is simple but delicious, and the owners also own a really great home store, which is reflected in the aesthetic of the café.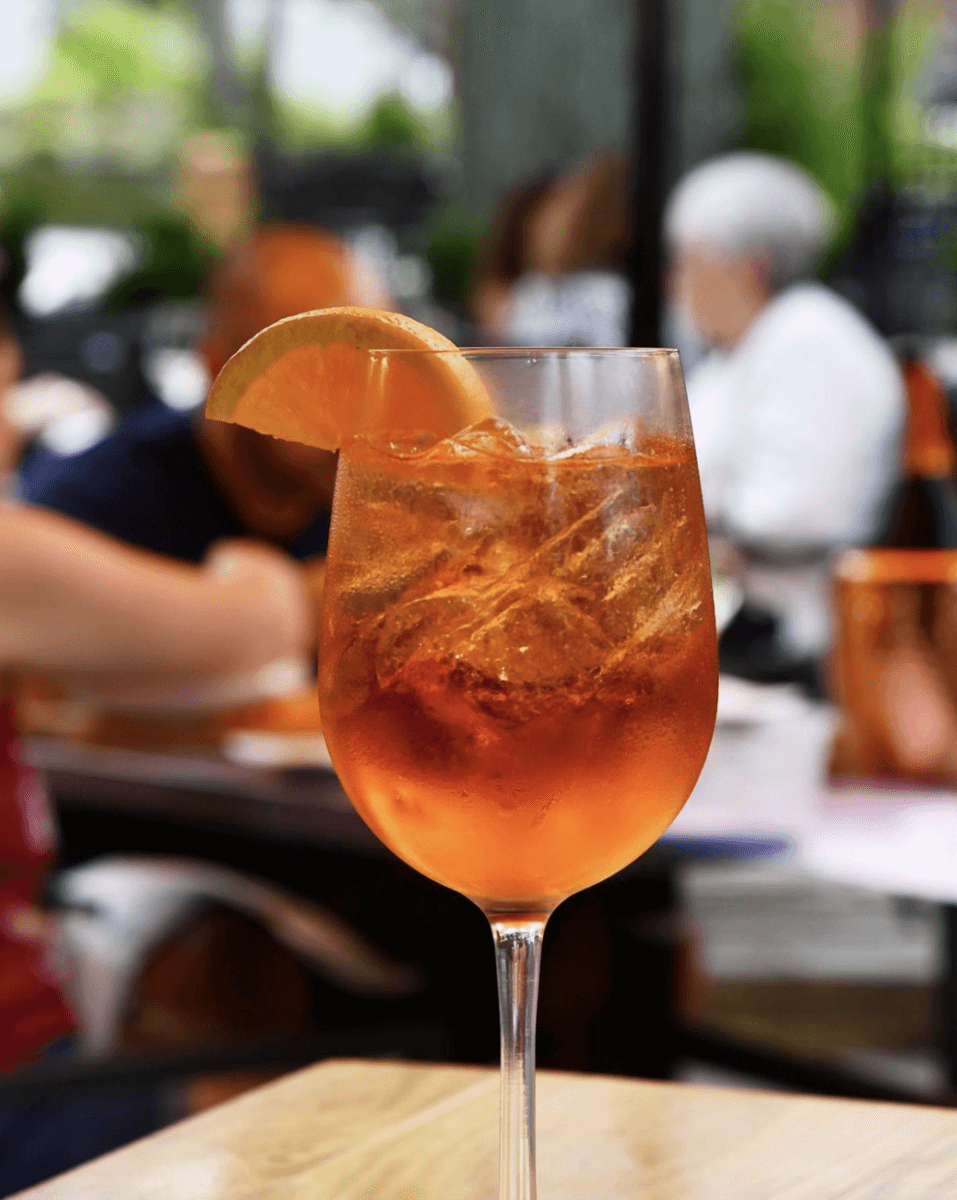 Right near here is this cute little place called Rocky River Wine Bar. It's right down the street, it has good food, a wine bar and cozy patio that's kind of hidden off the street; it's behind some buildings so you don't see it from the street, you have to sort of go down a hill to get to it. It's a go-to, especially during the summer months, and it has an enclosed patio in the winter.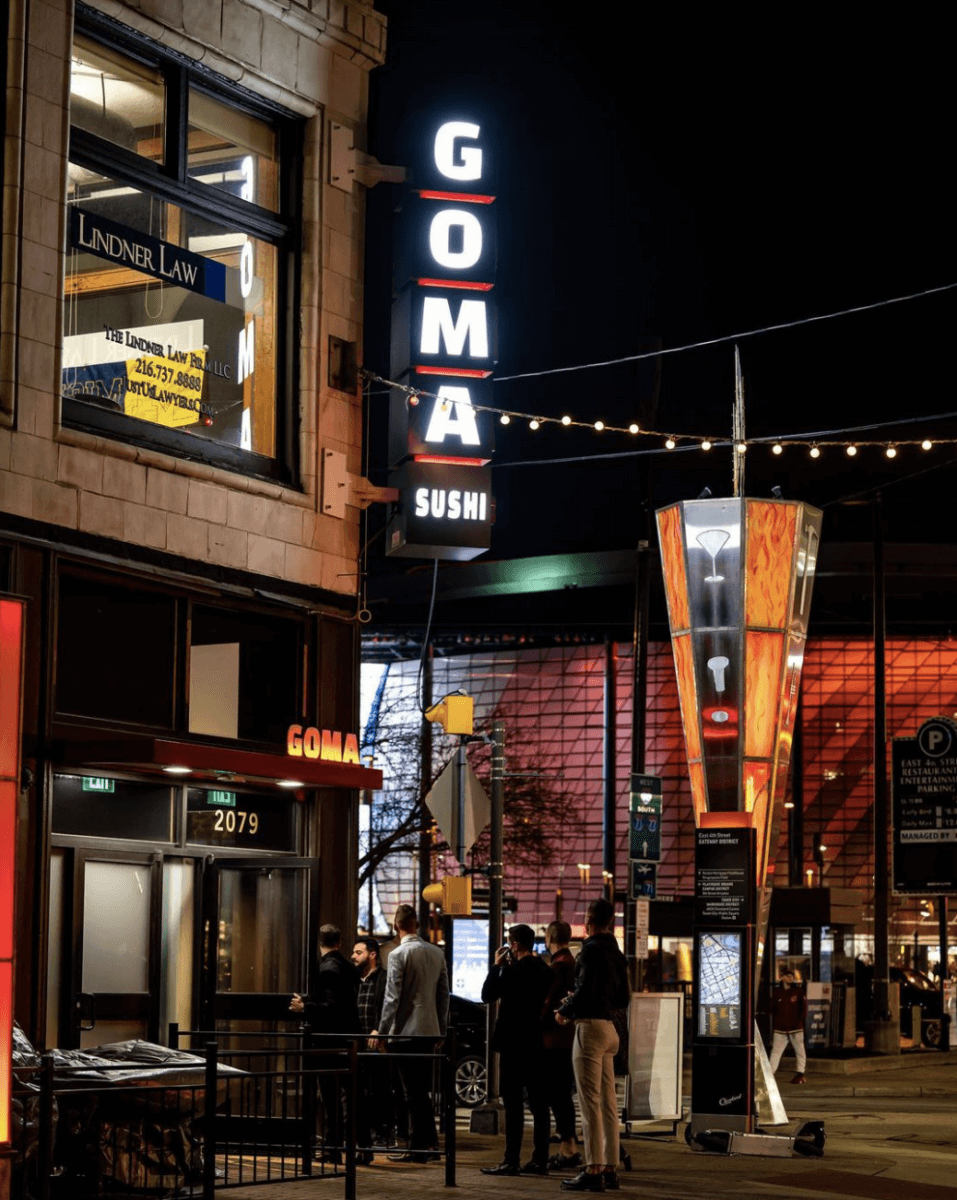 Another place I love is Goma. It's in downtown Cleveland so if you're going to a Cavs game or a Guardians game you could grab food and walk to the game after, or to the theater district. It's got great, Asian/fusion food so sushi, noodle bowls…the owner, Dante, has multiple restaurants in Cleveland and they're all great.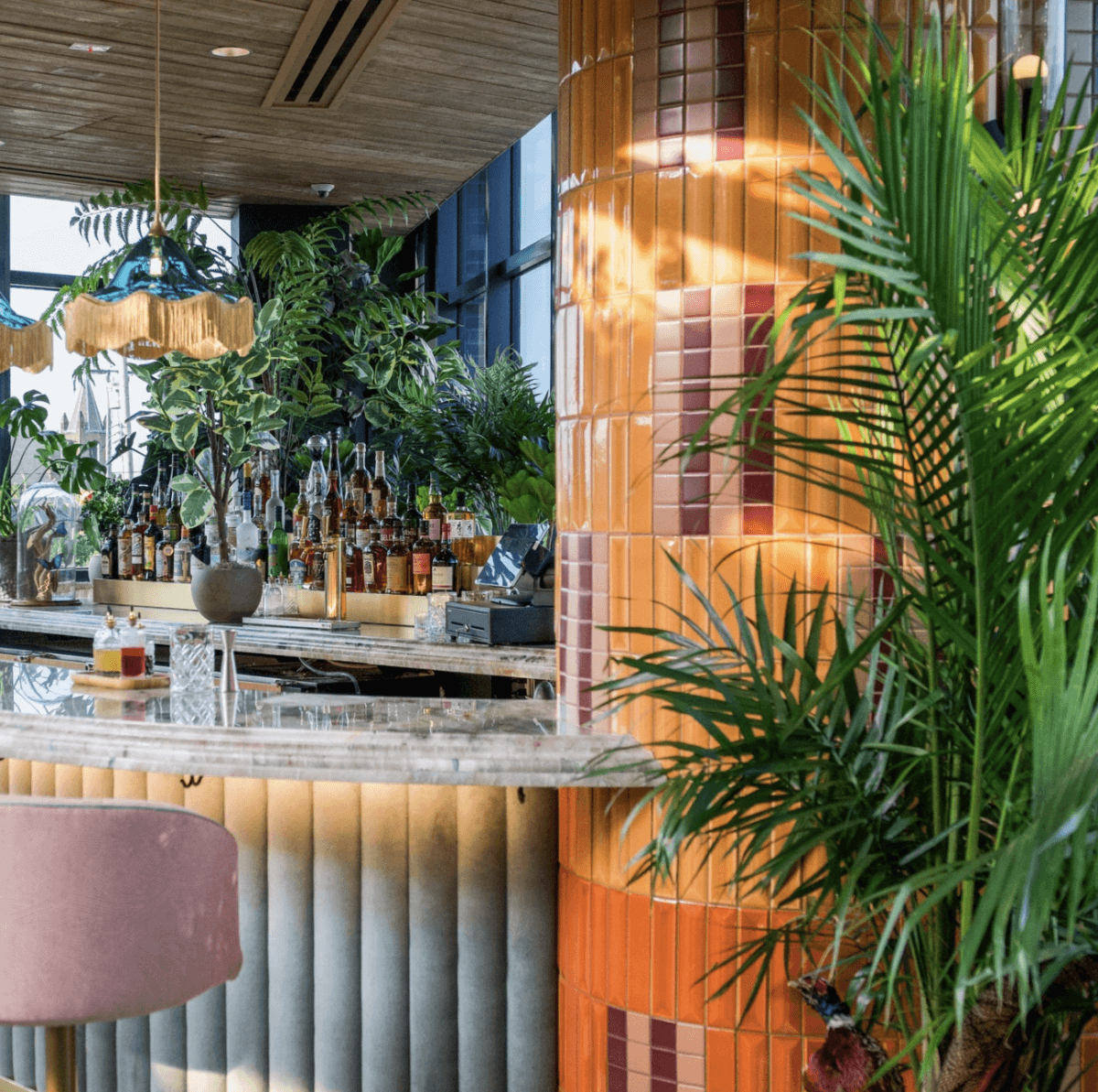 I just brunched somewhere new and I feel like I need to talk about this joint for a Cleveland thing! It's called Jaja and it's like a sexy secret garden. I haven't done dinner yet but the brunch was outstanding! And it has a retractable roof which opened up while we were dining under a sort of floral pergola.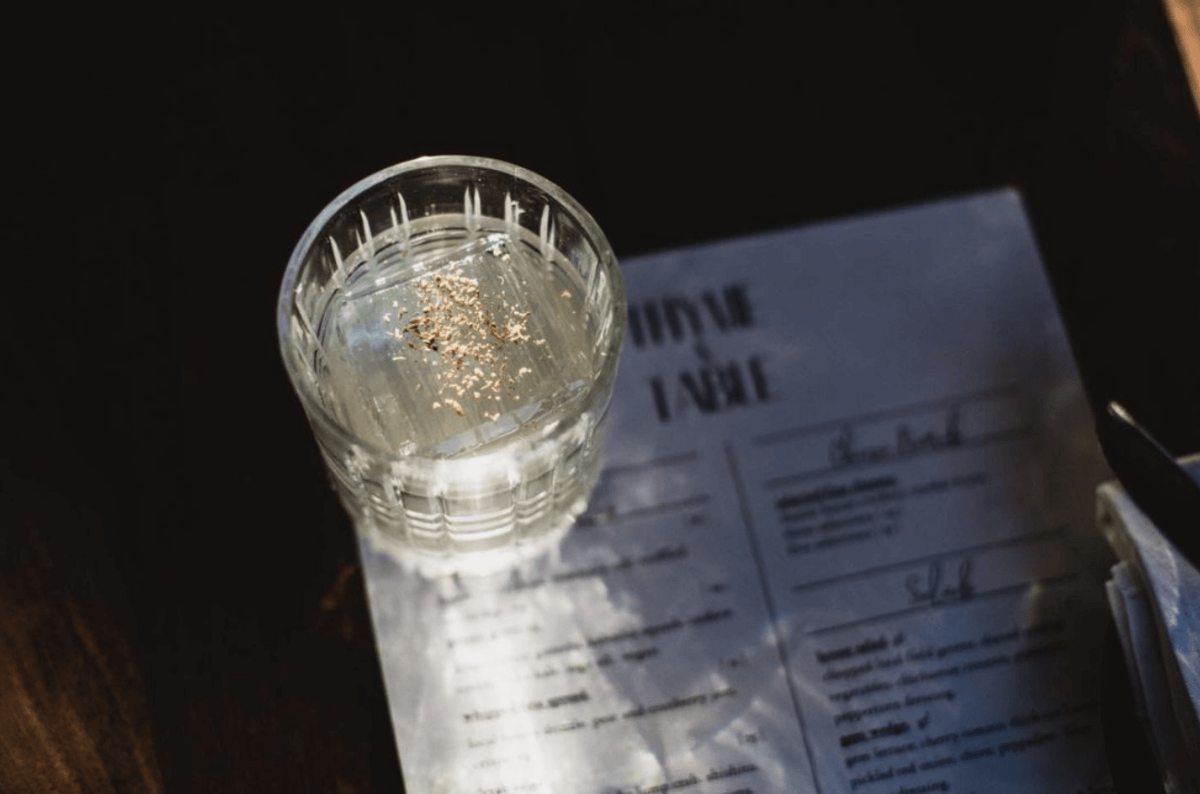 JK: There's this great place called Thyme Table; they are a restaurant, but they've got this super cute cozy little bar as well. I don't generally drink cocktails (I'm a beer girl!) but they've got a really good cocktail menu that changes with the seasons, so the drinks include what's fresh in terms of fruit and herbs. We'll go there sometimes after dinner for a drink and dessert, it's in a northwest suburb and not a lot of people know about.
There's also a dive bar that has a piece of my heart called The Map Room. When I lived downtown for 5 years, in my 20's, we always ended or started the night there. It's just a really cool spot with high ceilings, fun, aviation-inspired décor and maps everywhere. It has really good pizza, so heading there after the bars when we were younger for some chicken alfredo pizza was the bomb. Funny enough, that's where Michelle [Pendleton] met her husband, and I have a cousin who is also my best friend who met her husband there as well, so it makes me feel warm and fuzzy.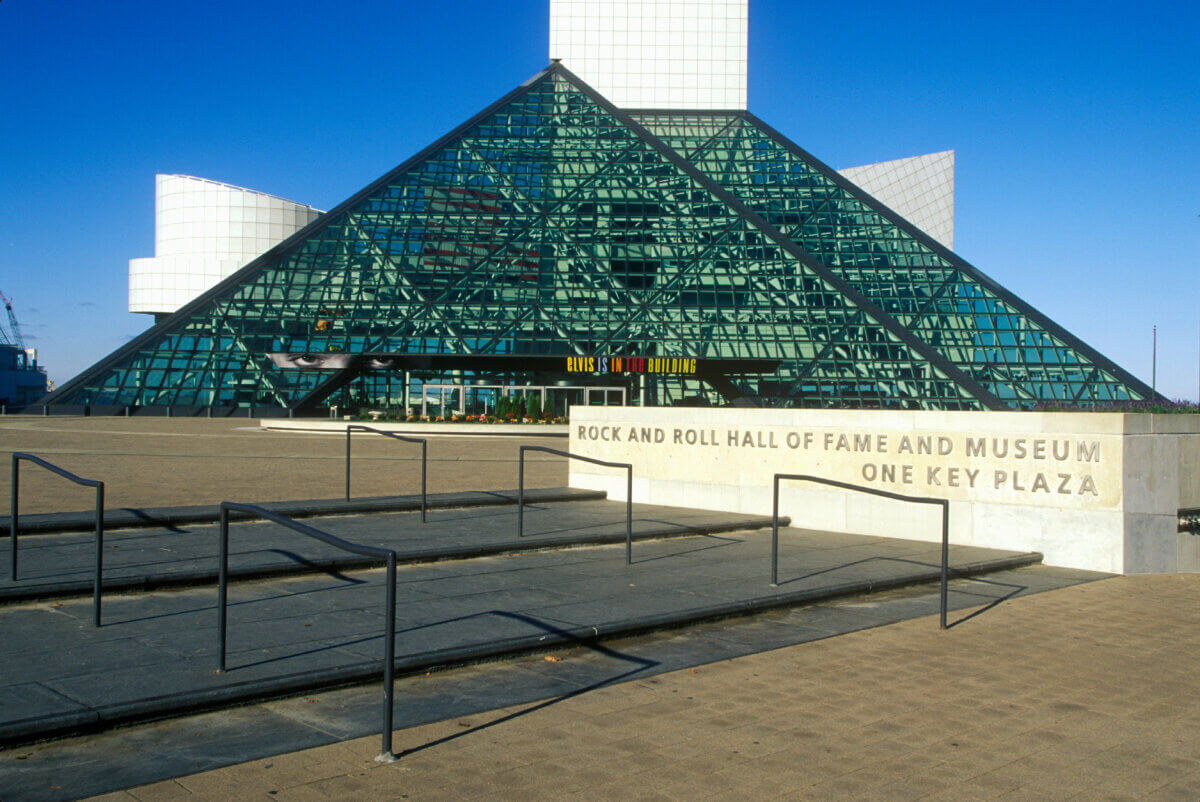 COUTURE: What's your favorite cultural spot?
JK: Cleveland is a super cultural town, our theater district is the 2nd or 3rd best in the country, we have Broadway shows here all the time. Obviously, it's Cleveland, so you have the Rock n' Roll Hall of Fame; if you're going to play tourist that's a really great one to go to. It also has the Science Center right nearby so if you have kids, you can take them there too. Our art museum is also phenomenal, it's in the east side of town in a really beautiful area, and it's in the same vicinity as the Natural History Museum, which was just renovated, and that's fun for both kids and adults.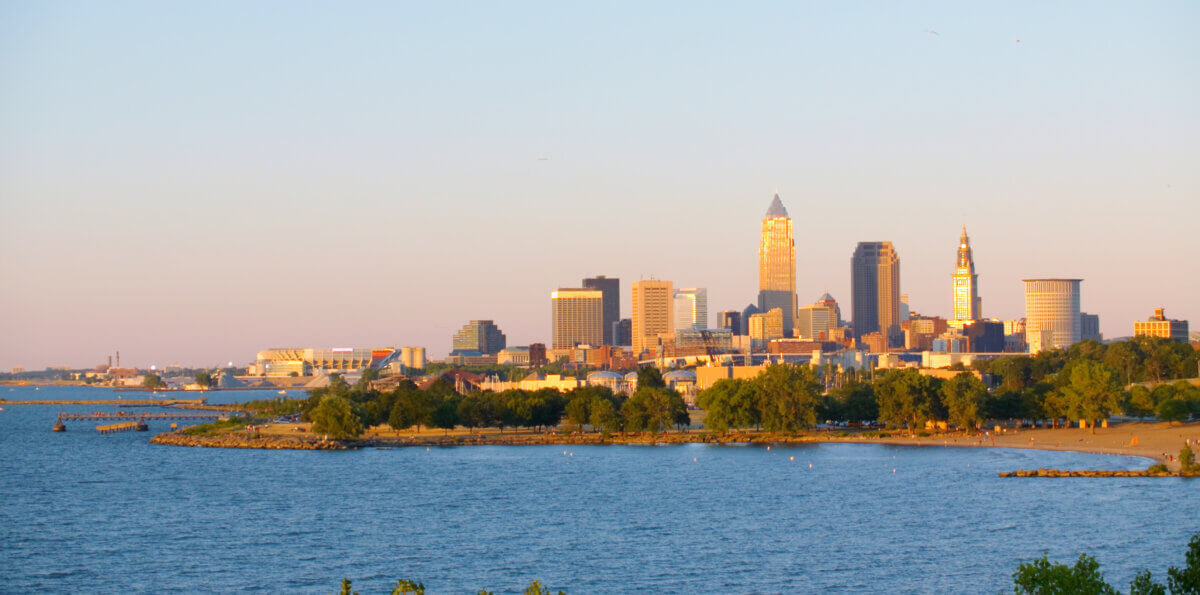 COUTURE: What's special about your town?
JK: One of the things that I've heard before from people who haven't been to Cleveland is about the lake and how it's much bigger than they thought it was going to be. Well, it is a Great Lake! So we have beaches, we have these beautiful green spaces, it's not overly hot, we don't get thunderstorms often, we generally don't get tornadoes. We just have a really beautiful landscape with a lot of great, lake front space with so many things to do, like paddle boarding, kayaking, jet skiing, boating. There's a Great Lakes Cruise Ship that just made their first stop in Cleveland; I just think utilizing the lake is pretty awesome.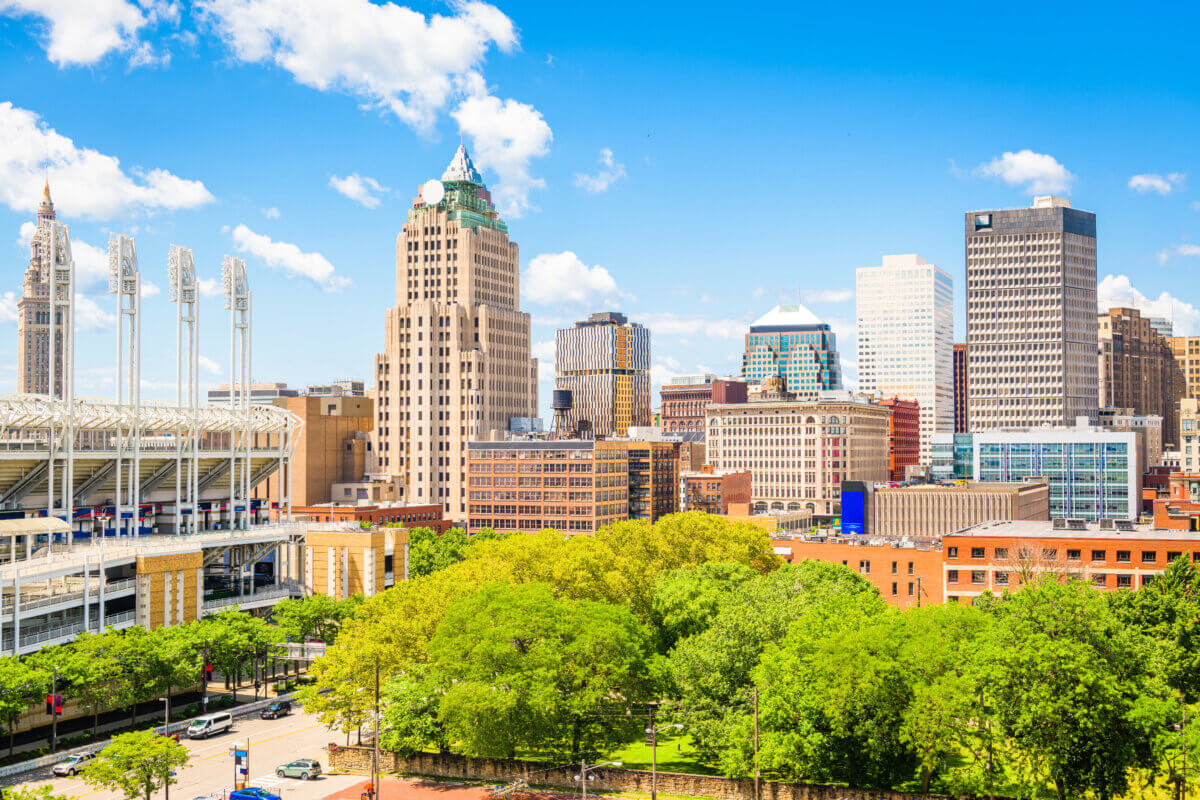 Being here in the warmer weather is the best! We have so many months of it being cold and everyone gets cabin fever so when it warms up even a little bit, patios open up and it's always just this great, Midwestern party everywhere! We also have a phenomenal downtown, it has become such a hub and it has a buzz constantly, it's at about 98% occupancy with new restaurants, bars and stores always popping up. We have a casino downtown, and Cleveland has three major sports teams [Browns, Guardians and Cavaliers] and all of their facilities are downtown; sometimes when the seasons overlap it's just awesome. We have Cav tickets and we also take the kids to the Guardians' games—that's my happy place, and I love having it all right here in downtown Cleveland.