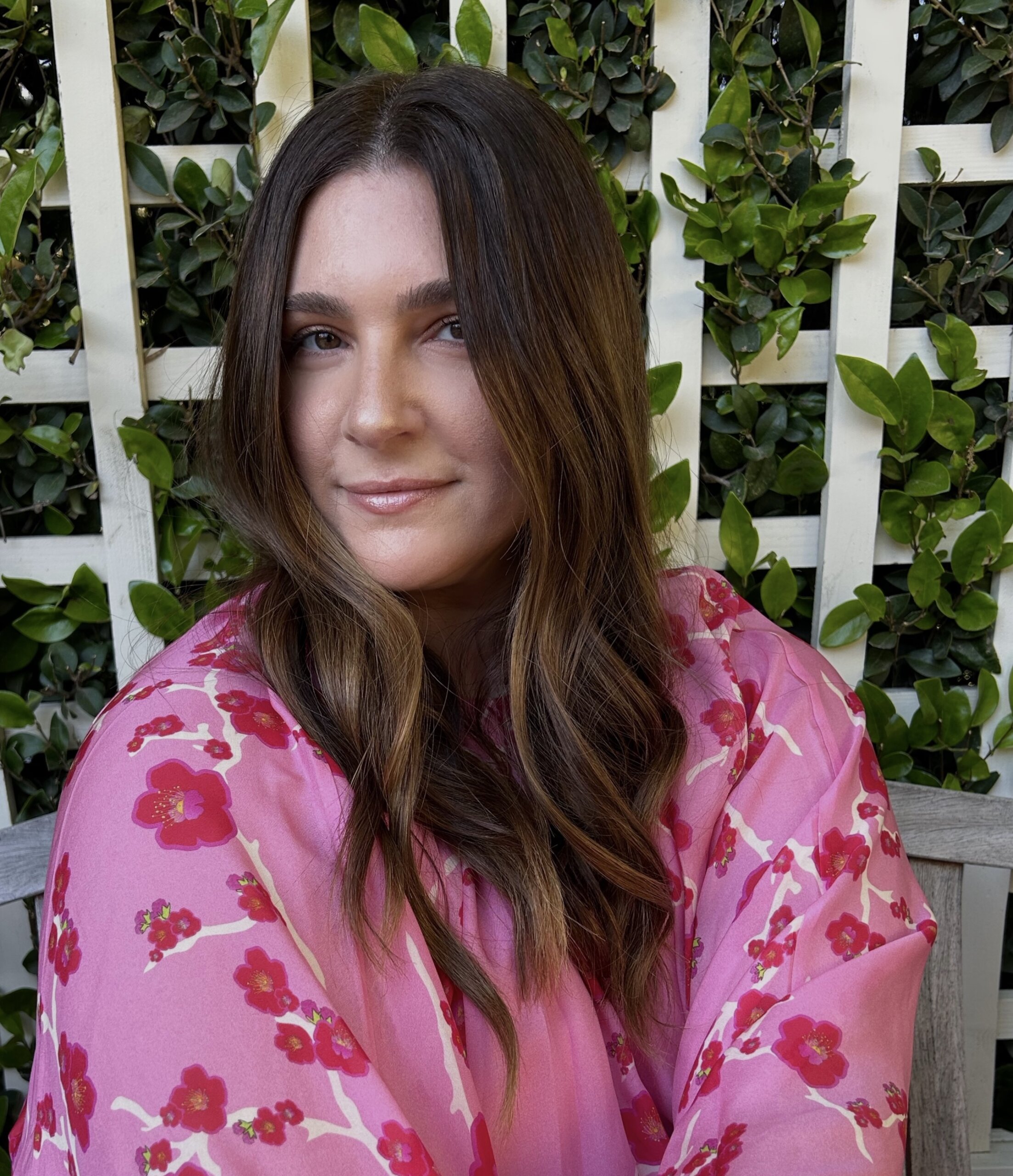 April 25, 2023
W
hen Alissa Jacob and her long-time best friend and business partner decided to close the doors of their bricks and mortar business, Reservoir LA, in 2019, neither of the two had any solid plans for what would come next. But calls from her clients kept coming in asking if Alissa would guide them in their jewelry purchasing decisions. 5 years of building strong relationships with her clients coupled with her close, personal relationships with some of the most coveted fine jewelry designers and brands in the world perfectly positioned her to act as a concierge of jewelry collecting, and re-positioning her business as Stacked X Reservoir happened organically.
"I now work with a select group of designers and brands who, at this point, really feel like family."

Alissa Jacobs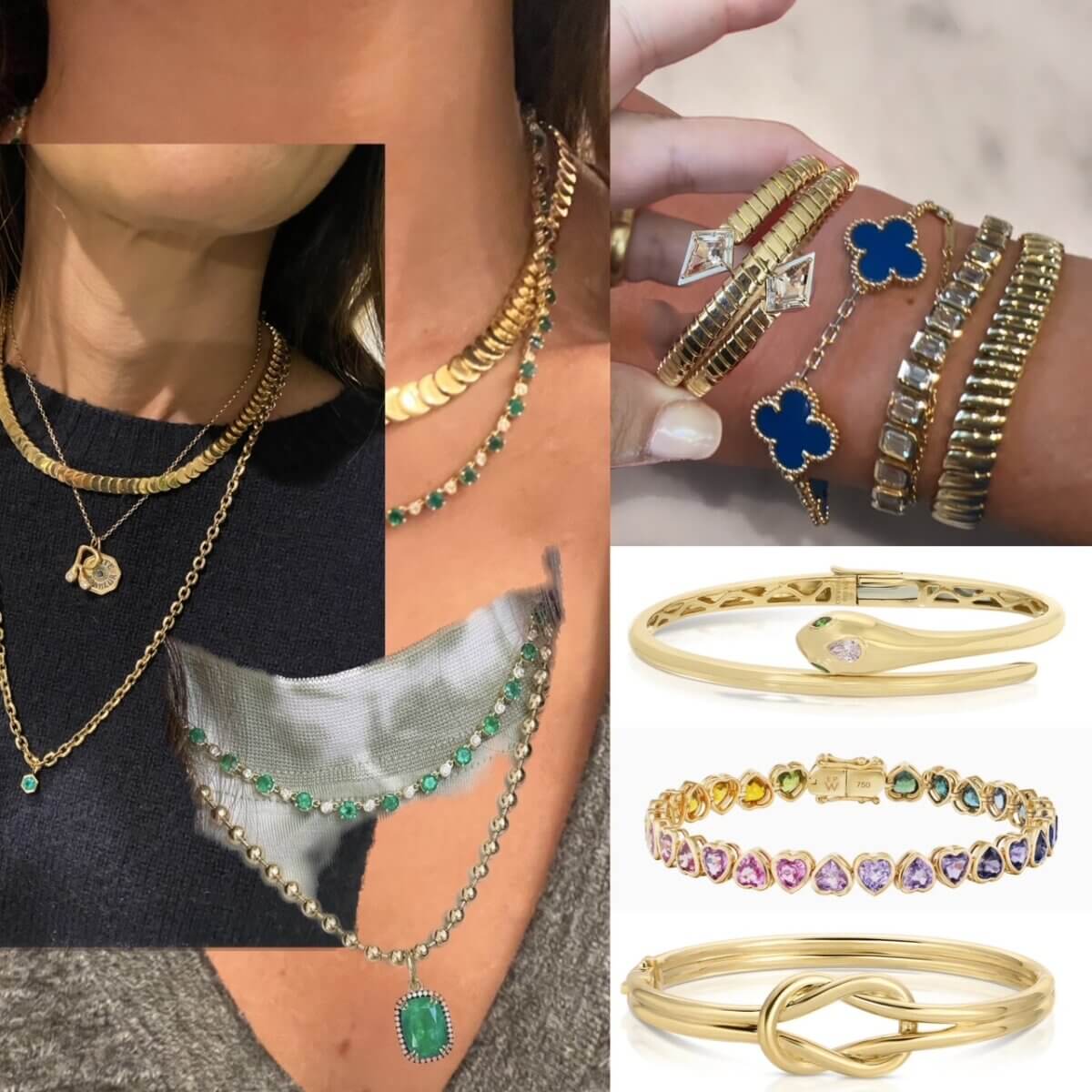 Without a physical store front, Alissa relies on creating a digital experience for her clients through the creation of collages that illustrate her vision. This kind of personal touch not only showcases her knowledge of her client's style sensibility, but also demonstrates her in-depth knowledge of the breadth of offerings of the designers with whom she works. Possessing a photographic memory also helps, allowing her to recall with great detail all of the collections she's admired over the years.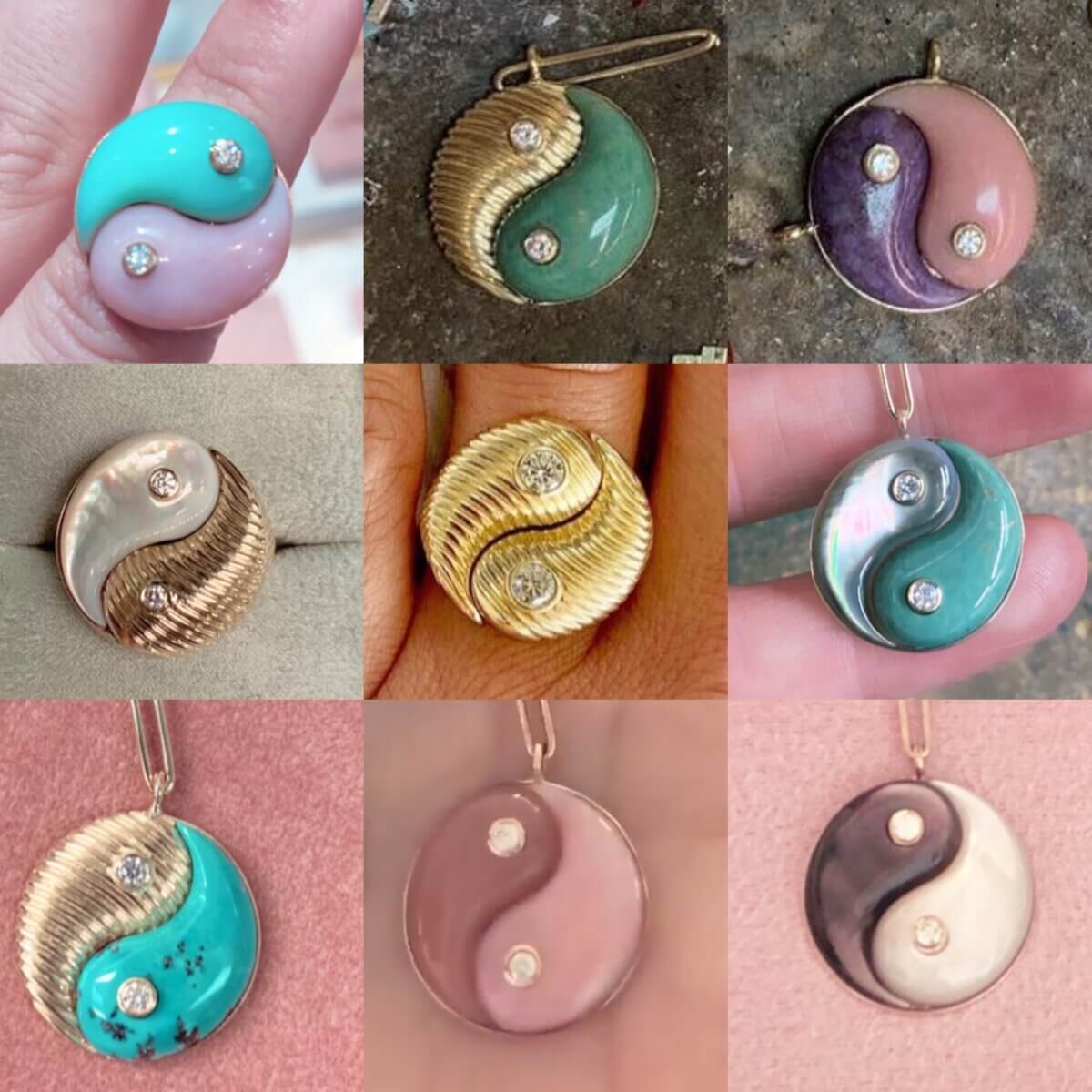 COUTURE: What's notable about your store? What's your unique point of view?
Alissa Jacob: I think the most obvious thing to mention is that I'm a store without a store front! I had a store in Los Angeles previously, it was called Reservoir and I opened it with my long-time best friend in 2014. We carried everything from clothing to jewelry to shoes to home goods to tea pots; we wanted it to be a full service concept store like you can find in Paris or other parts of Europe but that didn't exist in LA. We were inspired by A'maree's in Newport Beach; we wanted to create a retail space that felt like home. We loved it and we grew a great community, but retail, especially in the clothing sector, was really challenging. Despite the challenges in ready to wear, the jewelry category always thrived.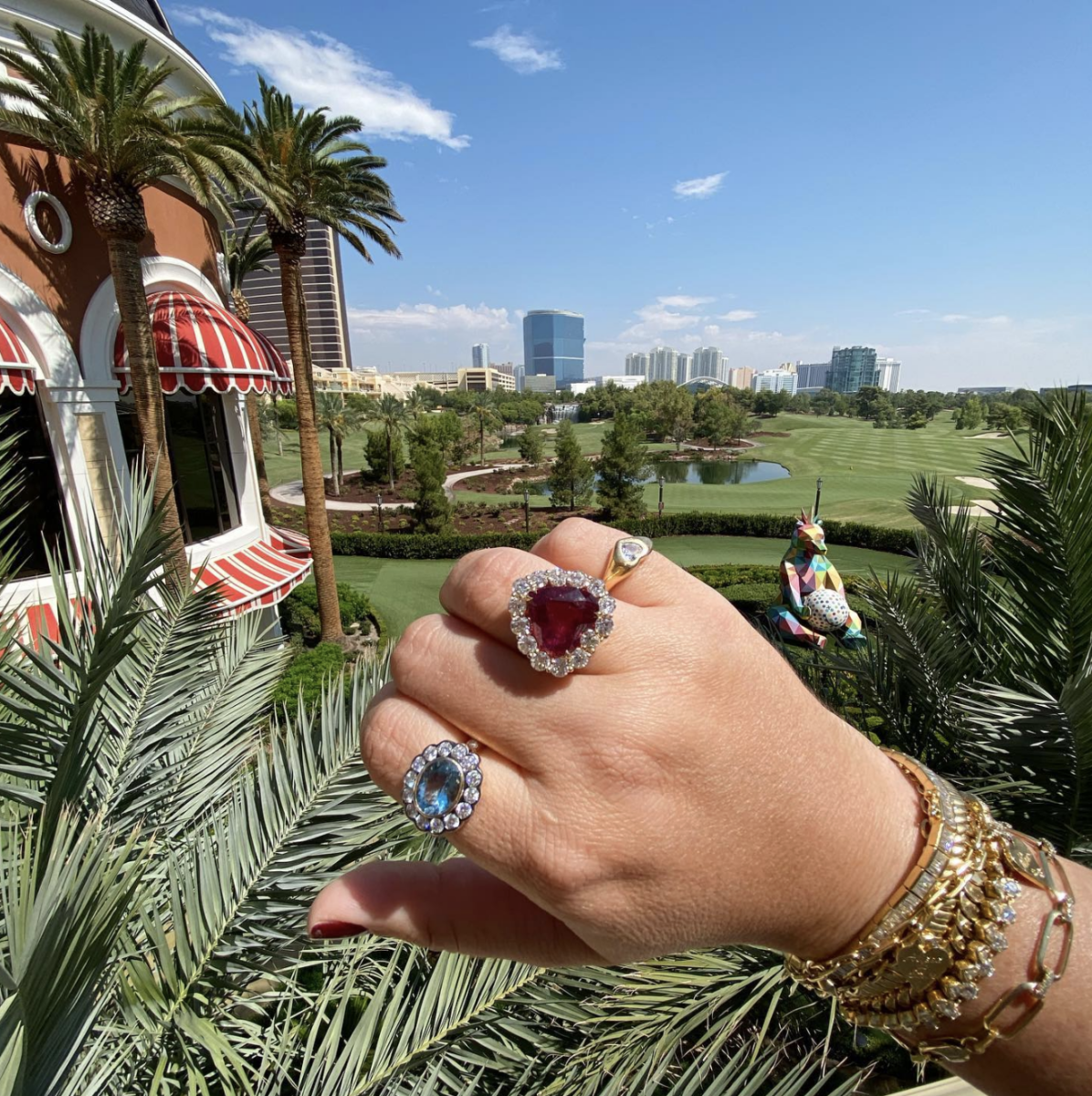 After 5 years, in 2019, my business partner had her first child and we decided to close the store. Neither of us knew what we'd do next, but I started to hear from my clients who would reach out and say, "You know what I have, you know my style, you know what I'm going to like," and it just sort of naturally transitioned into a store without a store. I service my clients very personally, it's a white glove service. I know every piece my clients have, I know their style, their anniversaries, their kids' names their dogs' names, so I can create a really personal shopping experience.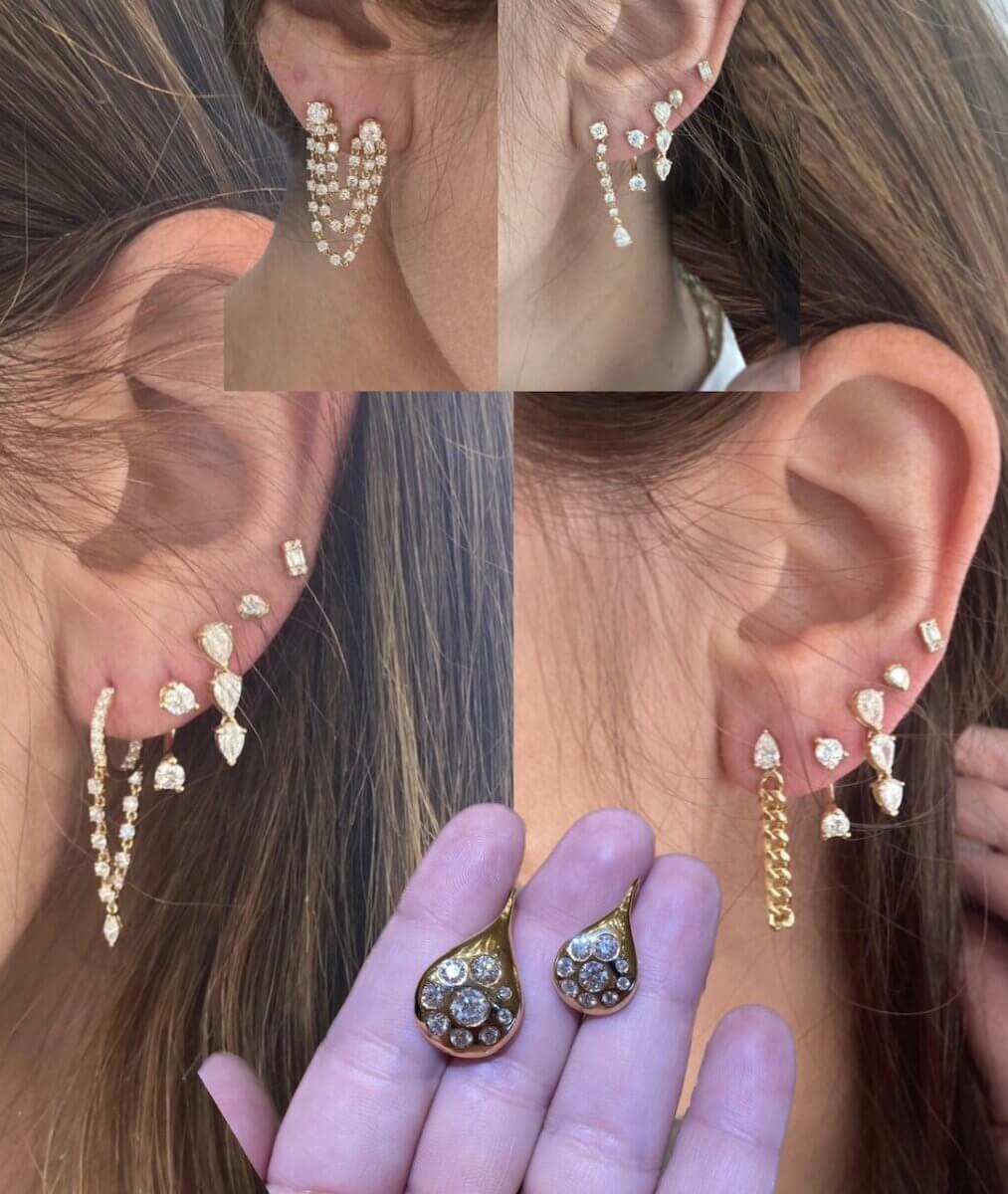 At Reservoir, I had always headed up the jewelry part of our store. I learned a lot when I worked at Mitchel's in Westport as a child, I became friends with Michelle, who headed up their jewelry department, and I've always been drawn to jewelry, it's been a long-time love and passion of mine.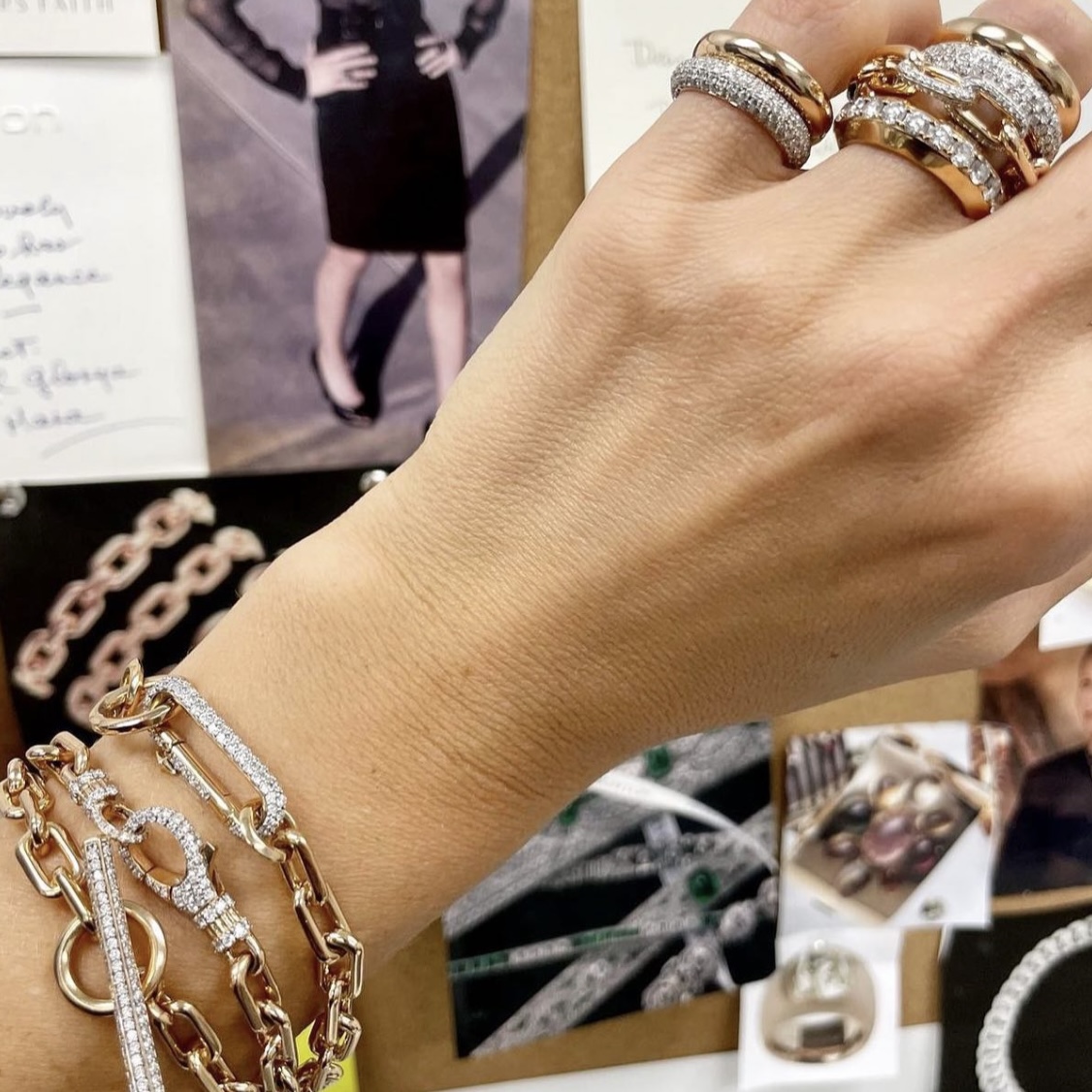 I now work with a select group of designers and brands who, at this point, really feel like family. I know every piece in their collections, I know their style, so I'm able to match designers with my clients and help them grow their collections. I also really enjoy working with designers in helping grow their businesses. I've worked with designers I've known from the very beginning as well as brands that were well established when I met them, and everyone I work with has really unique, special pieces.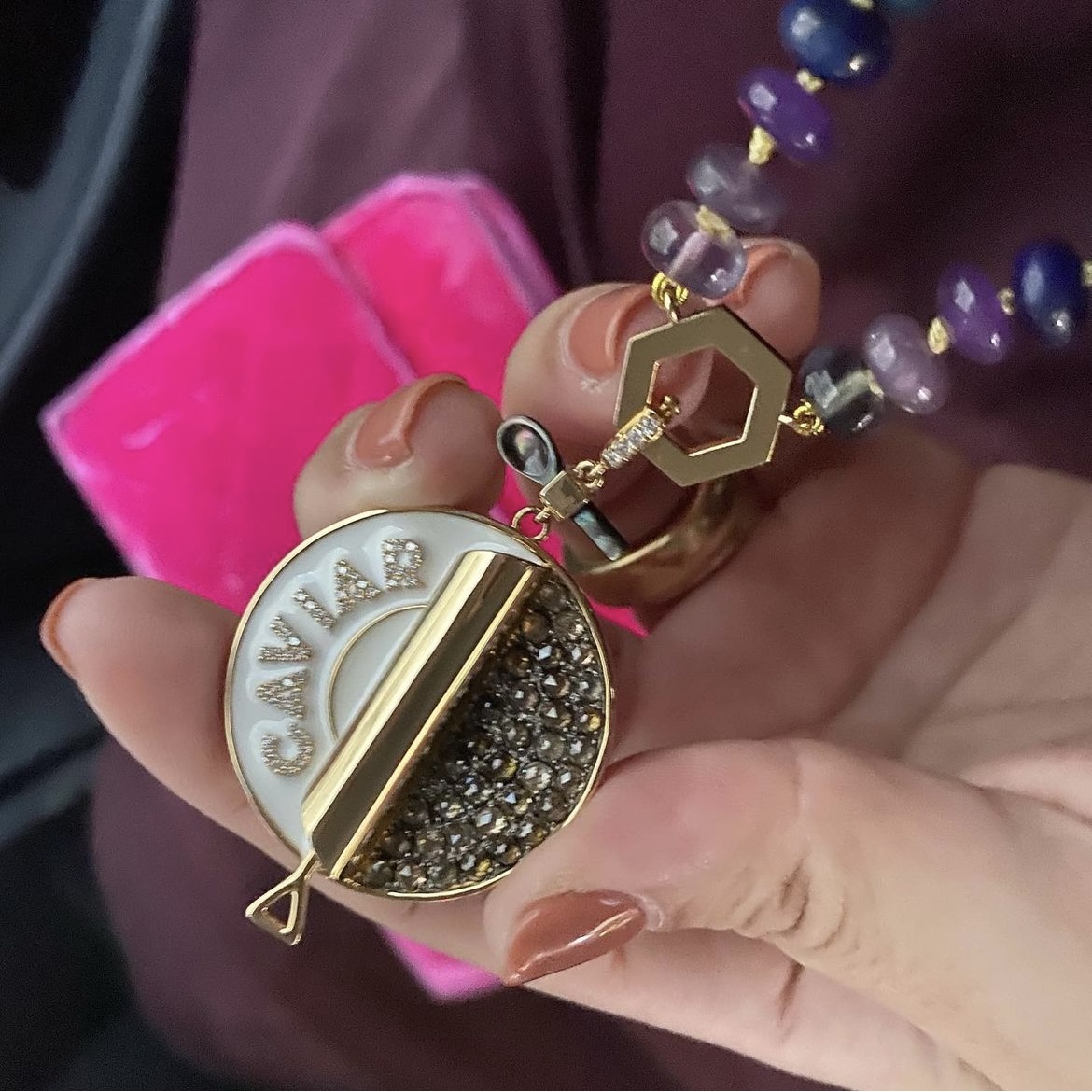 COUTURE: What COUTURE designers or brands are your clients really responding to lately and why?
AJ: There are fun pieces and classic pieces and all have the opportunity to be symbolic with hidden inscriptions or be meaningful in terms of the gemstones used. Whether buying something unique and funky or classic and understated, these are pieces my clients are curating for their family; they are forever pieces while also punctuating your style identity. My clients are drawn to Harwell Godfrey, Mason & Books and Emily P. Wheeler for unique, colorful designs with different types of stones and settings, and Anita Ko, Lizzie Mandler, Jade Trau, Walters Faith and Azlee for more classic, eternal work; all of this jewelry will withstand the test of time.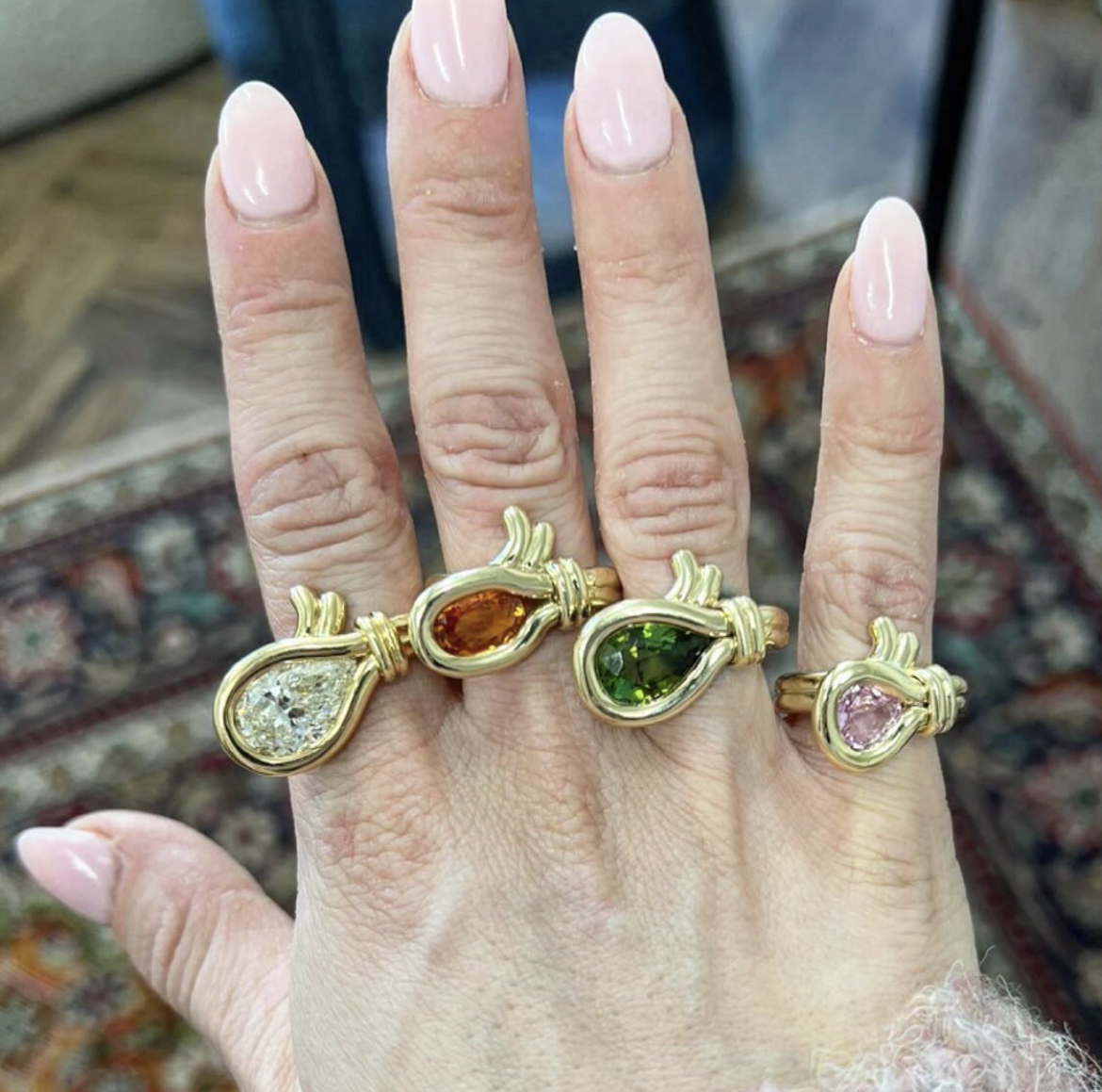 The fun thing about a lot of my clients is that a lot are willing to oscillate between both every day, super classic looks with maybe some funky style added to it. They could pair a tennis necklace with a Yin Yang ring from Retrouvaí to funk it up and be more unique when they want to be.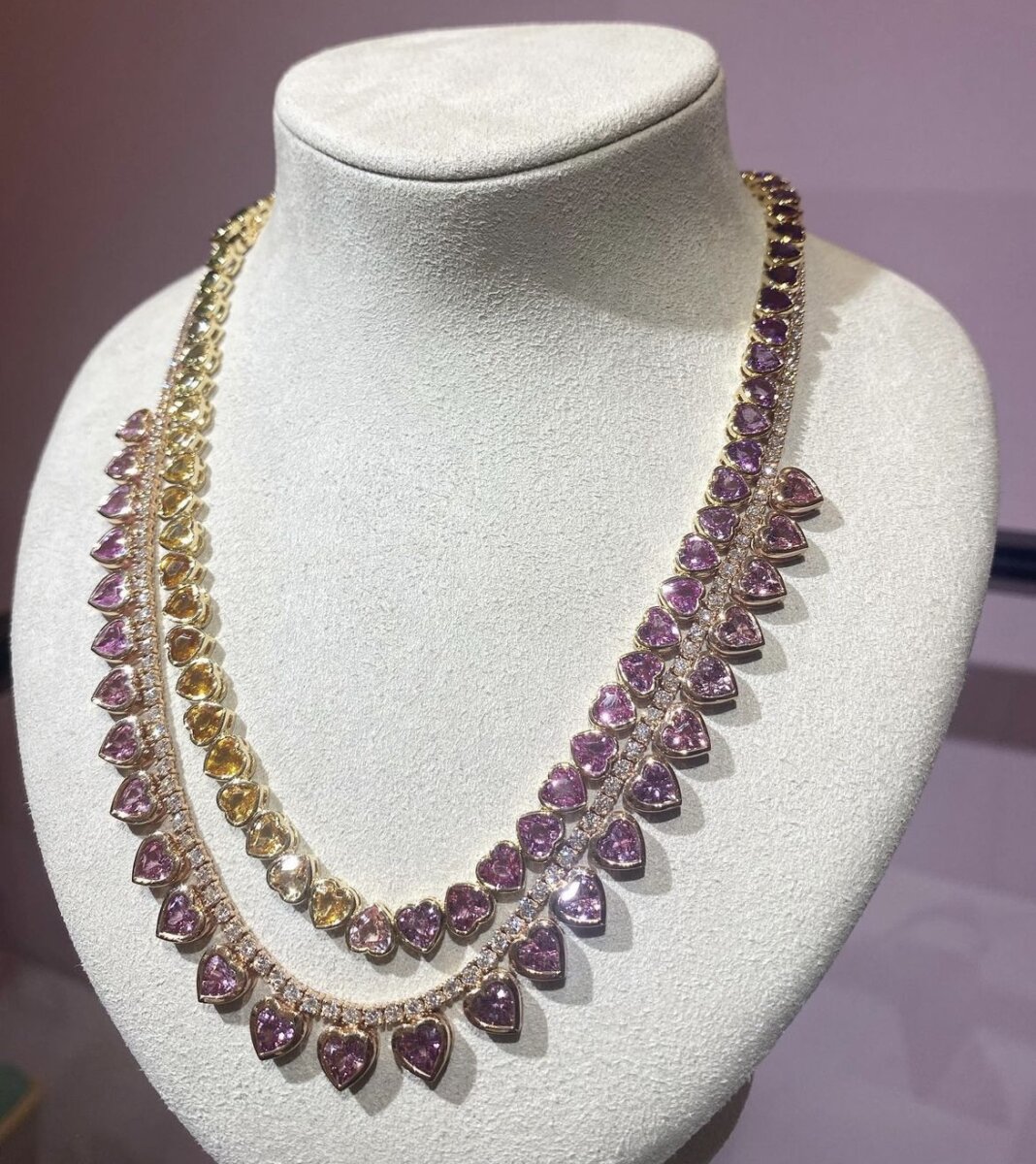 COUTURE: As someone who curates collections for people, do you have an opinion about what should be included in a proper jewelry collection?
AJ: Absolutely! My mother is a jewelry person, and she has an amazing collection and a passion for jewelry that she gave to me. I've always felt you need to have a strand of pearls, either classic or one that's mixed with rainbow beads. You need a tennis necklace, statement earrings, and a bracelet stack that you want to grow.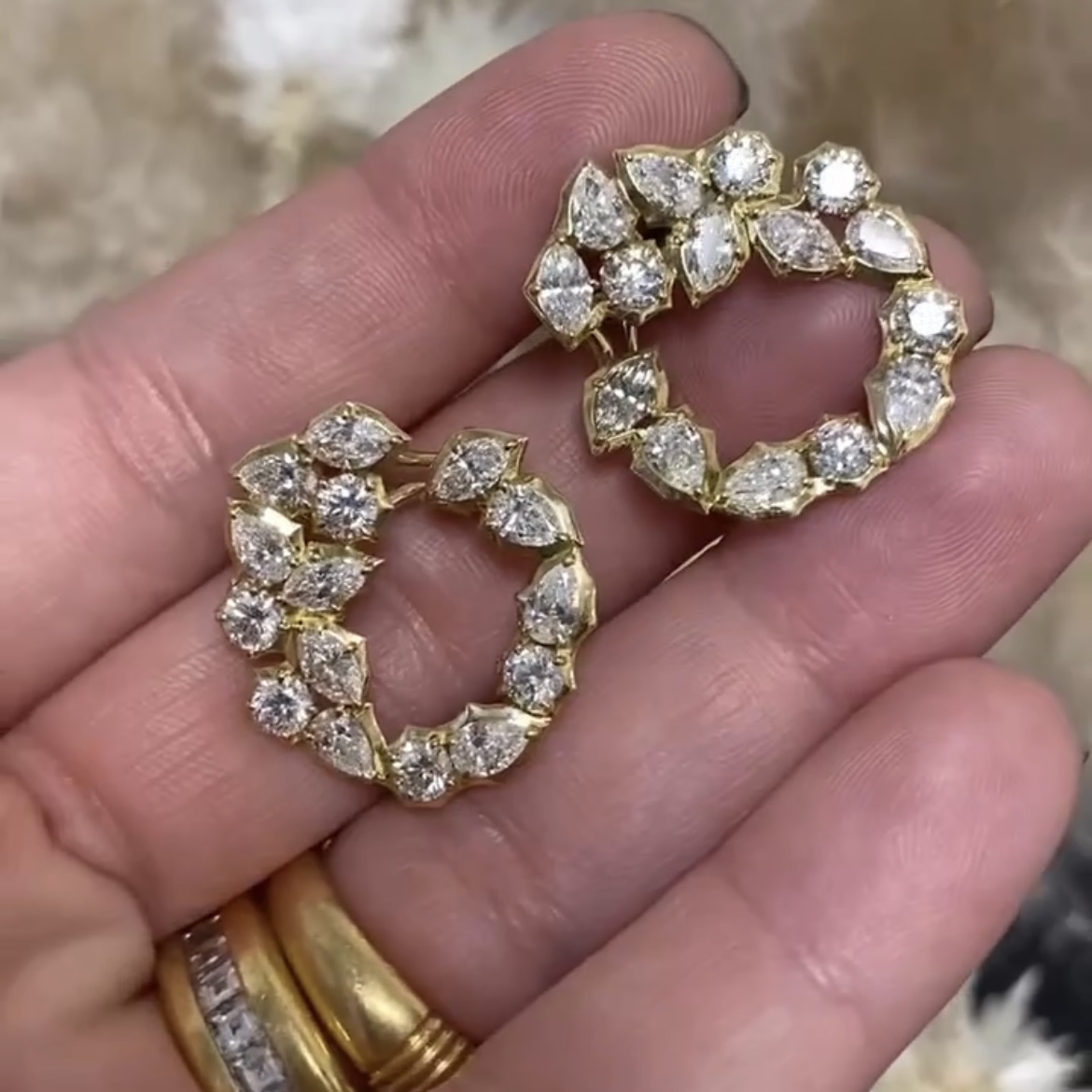 I tend to lean towards working on everyday stacks of necklaces, bracelets and rings, and from there you add your dress up and special event jewelry which would be bigger, more statement pieces. And of course, you need a vintage timepiece! Your goal as a collector is to get those staples over time. I'm also always on the lookout for great travel jewelry—pieces that look amazing but that you're comfortable taking to, say, a destination wedding in Mexico.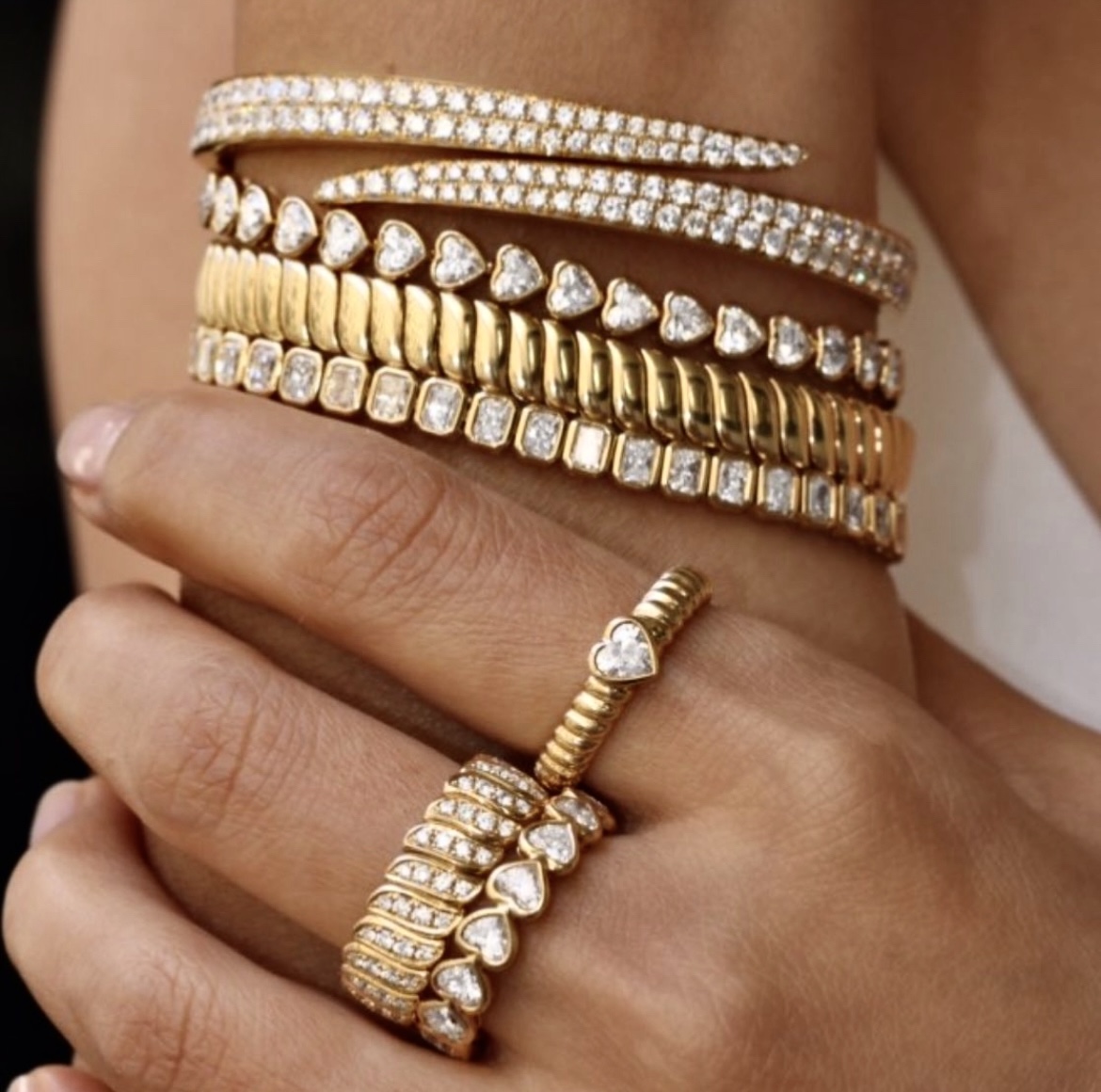 COUTURE: Where's the best spot in town to grab a quick lunch?
I love this place e. baldi on Cannon Drive in Beverley Hills. The first person who took me there was Anita Ko and I've been going ever since. There's also Georgio Baldi, which is in Santa Monica and is great for dinner and to meet people by their office or hotel.
COUTURE: Where's the best restaurant for entertaining clients or out of town guests?
AJ: One of the things that's great about LA is we have a lot of private clubs that are quintessential LA places, like San Vicente Bungalows and the Bird Streets. My all-time favorite restaurant is Jon & Vinny's (Sara Handler's husband is Vinny!), they have multiple locations but I love the original on Fairfax and West Hollywood, everything there is phenomenal.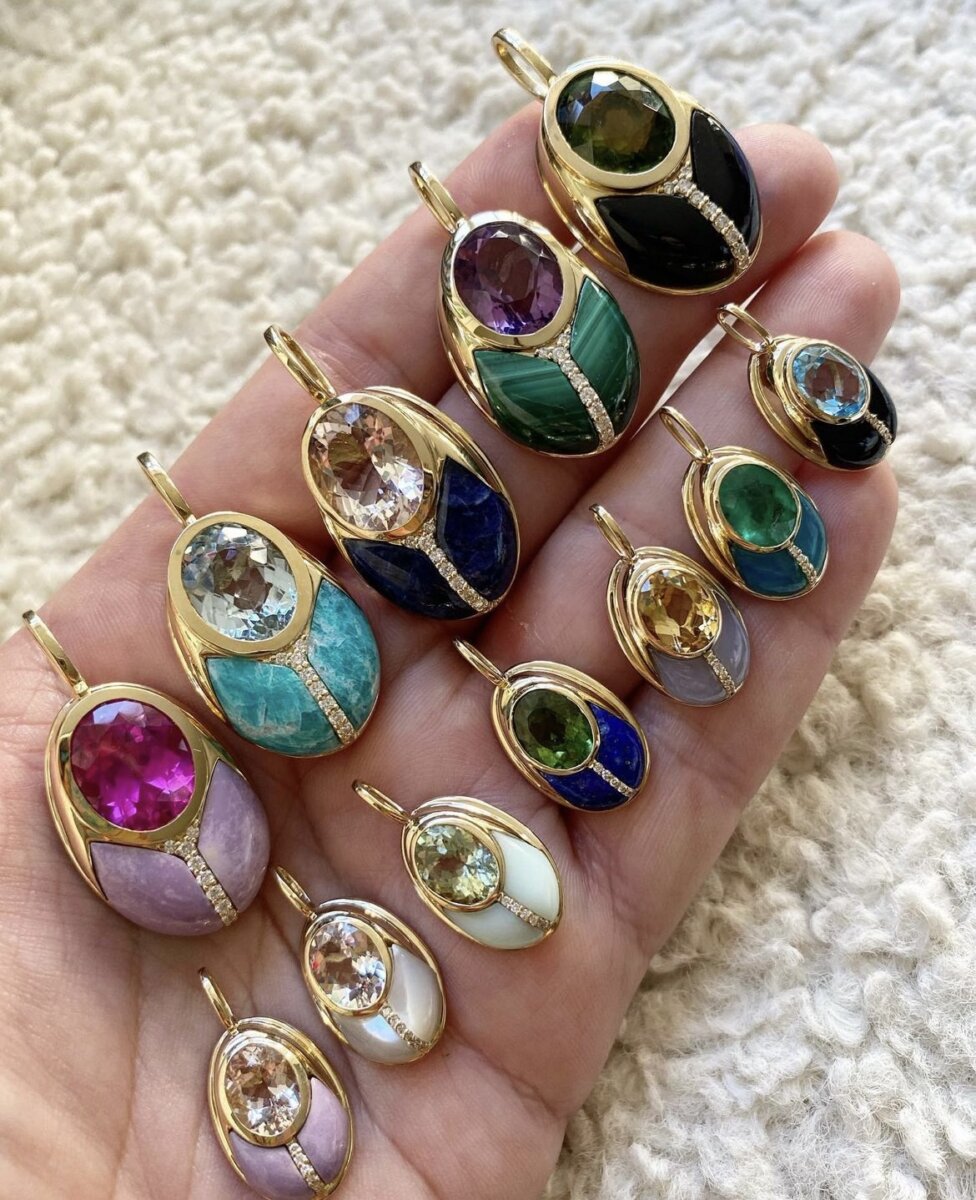 COUTURE: What's your favorite bar?
AJ: I always take New Yorkers to Tower Bar for a martini, and I love to go to The Polo Lounge to get a drink and share a souffle on a late Saturday night, but honestly, I'm more in the toddler parks and playgroup phase of my life right now!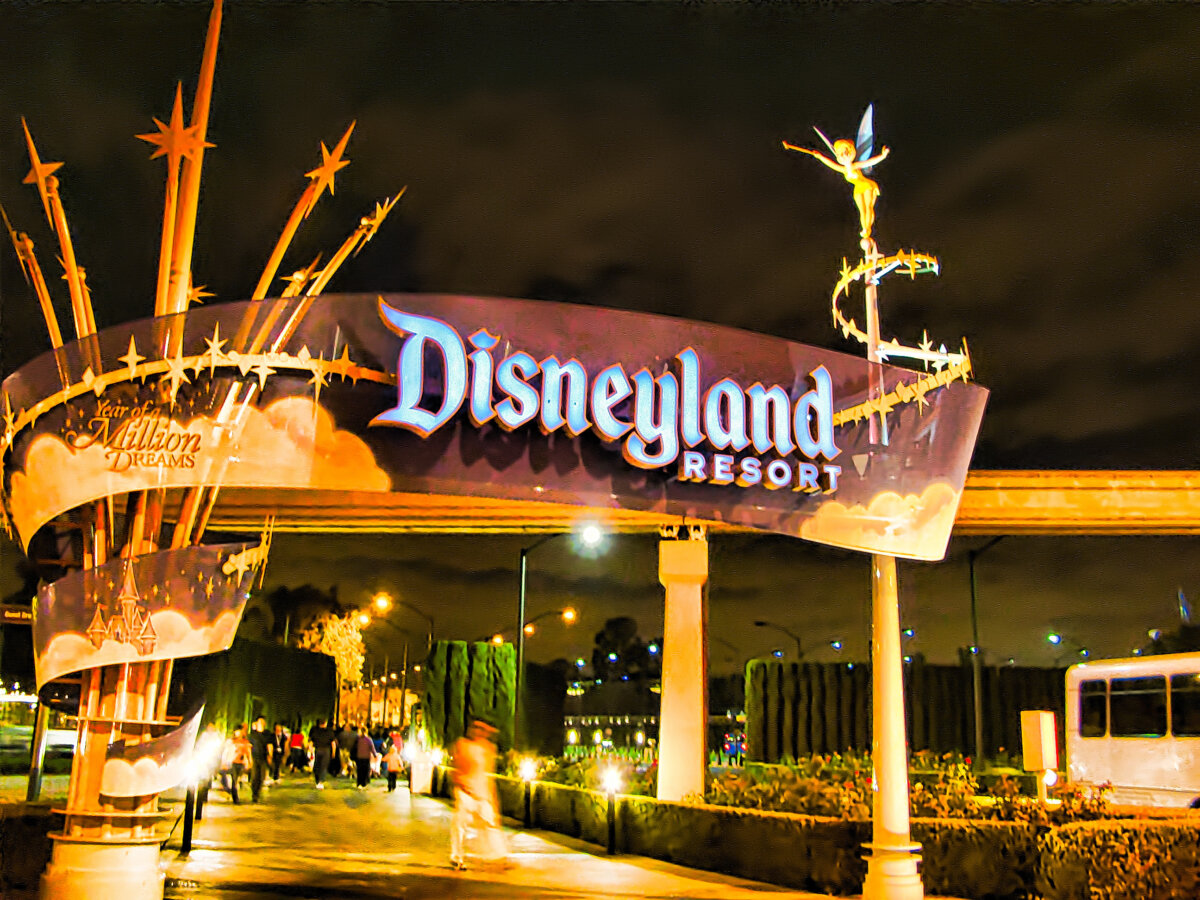 COUTURE: What's your favorite local cultural spot?
AJ: I love interior design and mid-century design and The Stahl House is one of my favorites, as is The Future Perfect. I also love LACMA, they have the best rotating exhibits and I like to take my daughter to Mr. Brainwash, it's cool for both kids and adults and that is one place right now that I recommend people go and check out. As a born and raised New Yorker, I've never really been a mall person, but the Century City mall got a makeover a few years ago, they re-did the outdoor plaza and all the décor and my husband and I will often take our daughter there and let her run around. They also have that store Camp where kids can crawl on things, there's basketball nets and weird digital things they can play with. We'll also take our daughter to the bottom of Griffith Park before it gets too high up. And of course, it's a 35 mile drive to Disney Land so that's always an option!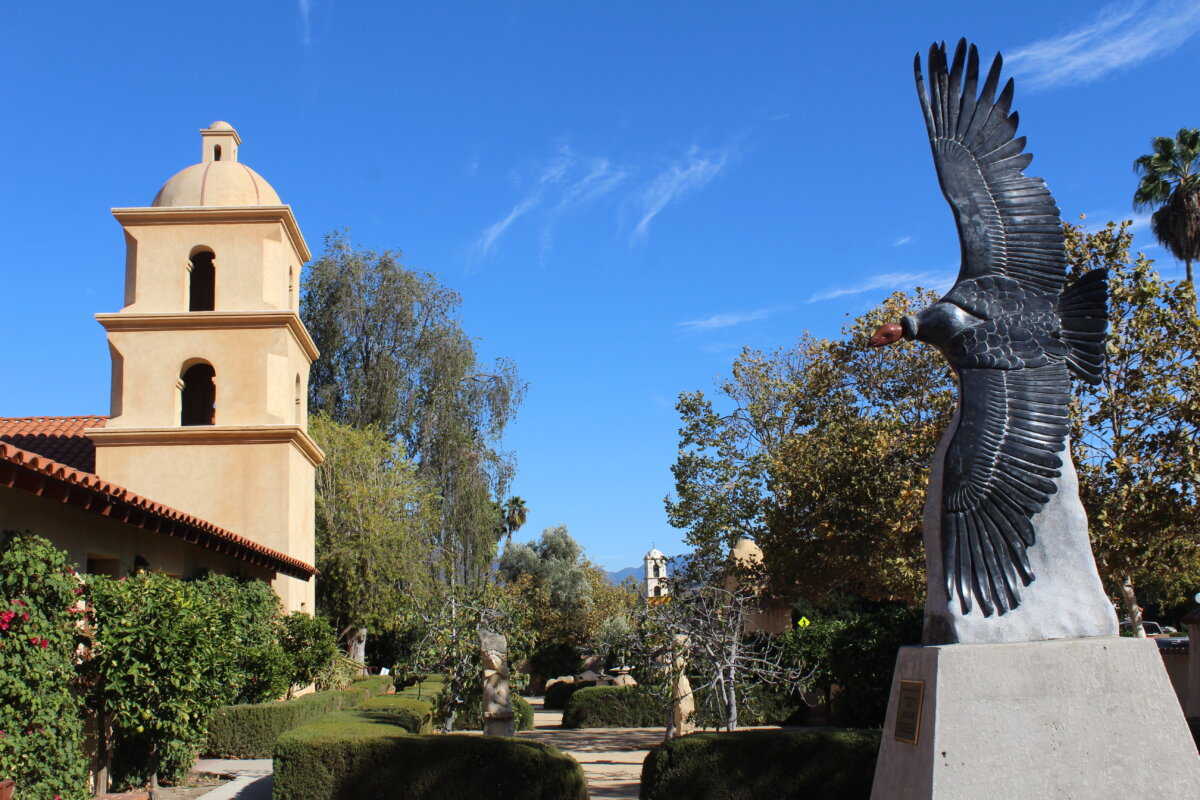 COUTURE: What's special about your town?
AJ: I was gonna say the weather, but it's been raining in LA for the last month! I think LA's proximity to so many road trips is really special. Within three hours you can be in Palm Springs, Ojai, Santa Barbara, or well on the way to Big Sur, we have mountains, grass, ocean, beach and urban environments so that ease of transport really sets us apart.