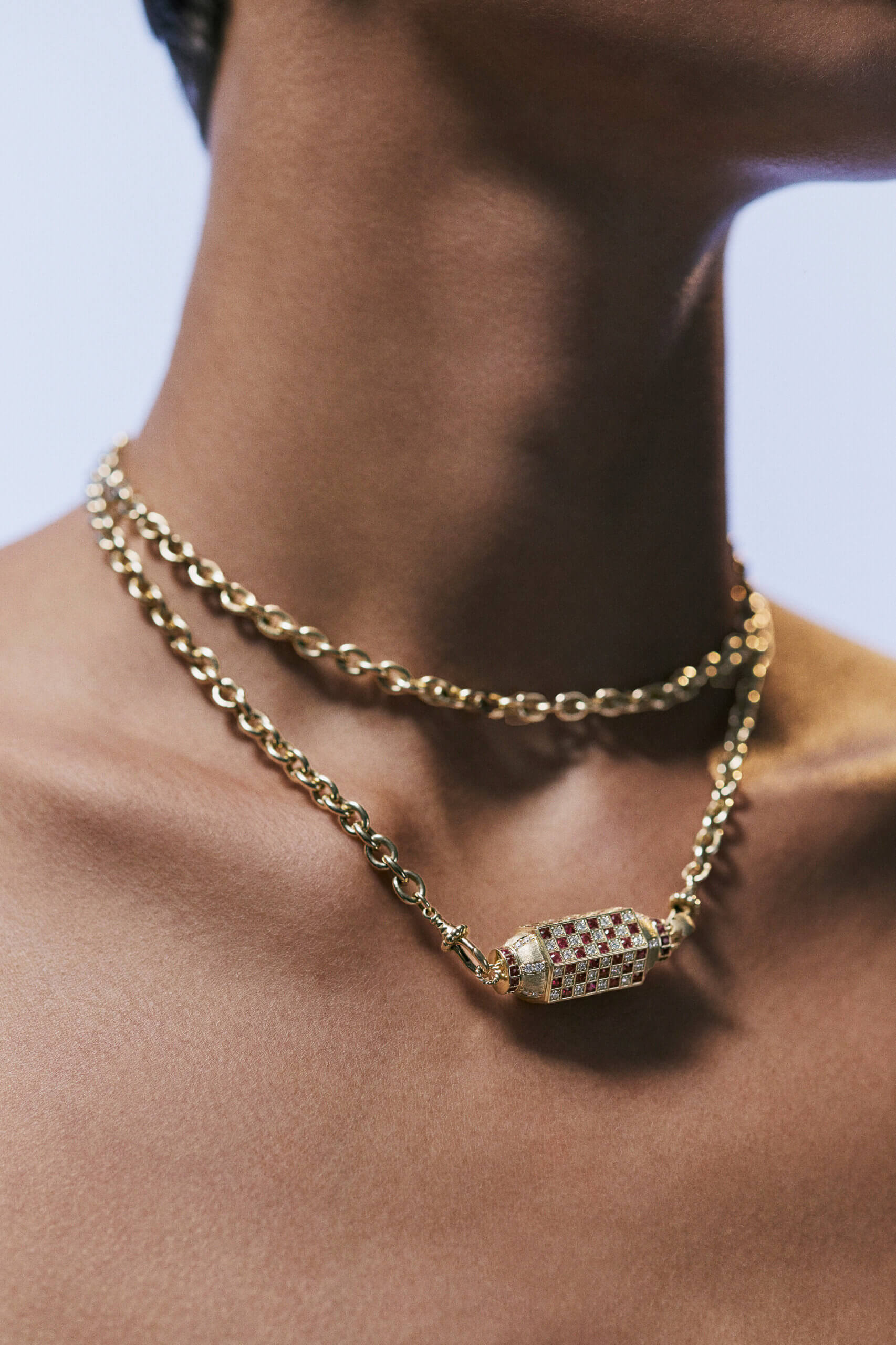 September 26, 2023
T
he color red lit up like a bonfire in the Spring 2024 collections shown during New York Fashion Week and the hotness has already spread to the runways in London. I expect the blaze to continue right into Milan and then Paris will be burning with red too.
Marie Lichtenberg shown in header image.
There is also the love and passion red represents, which is something we certainly need right now.

Selim Mouzannar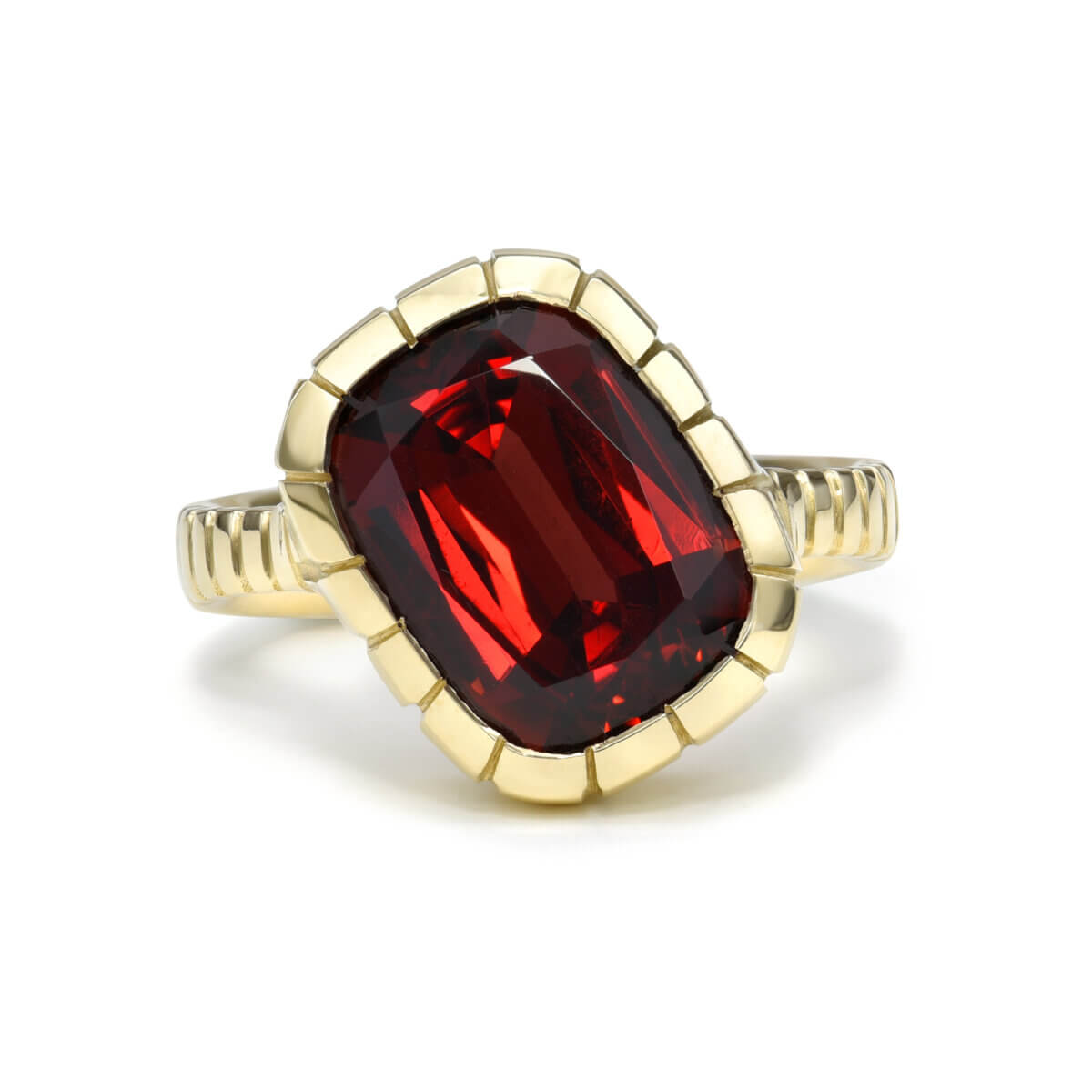 Why do these things happen? No one really knows how a trend trots through so many creative minds at once, but I have my theories. The fashion palette has reverted to a lot of neutrals and a splash of red in a ribbon, shoe or a bag, lights things up. It's the equivalent of loud jewelry for quiet luxury. There is also the love and passion red represents, which is something we certainly need right now.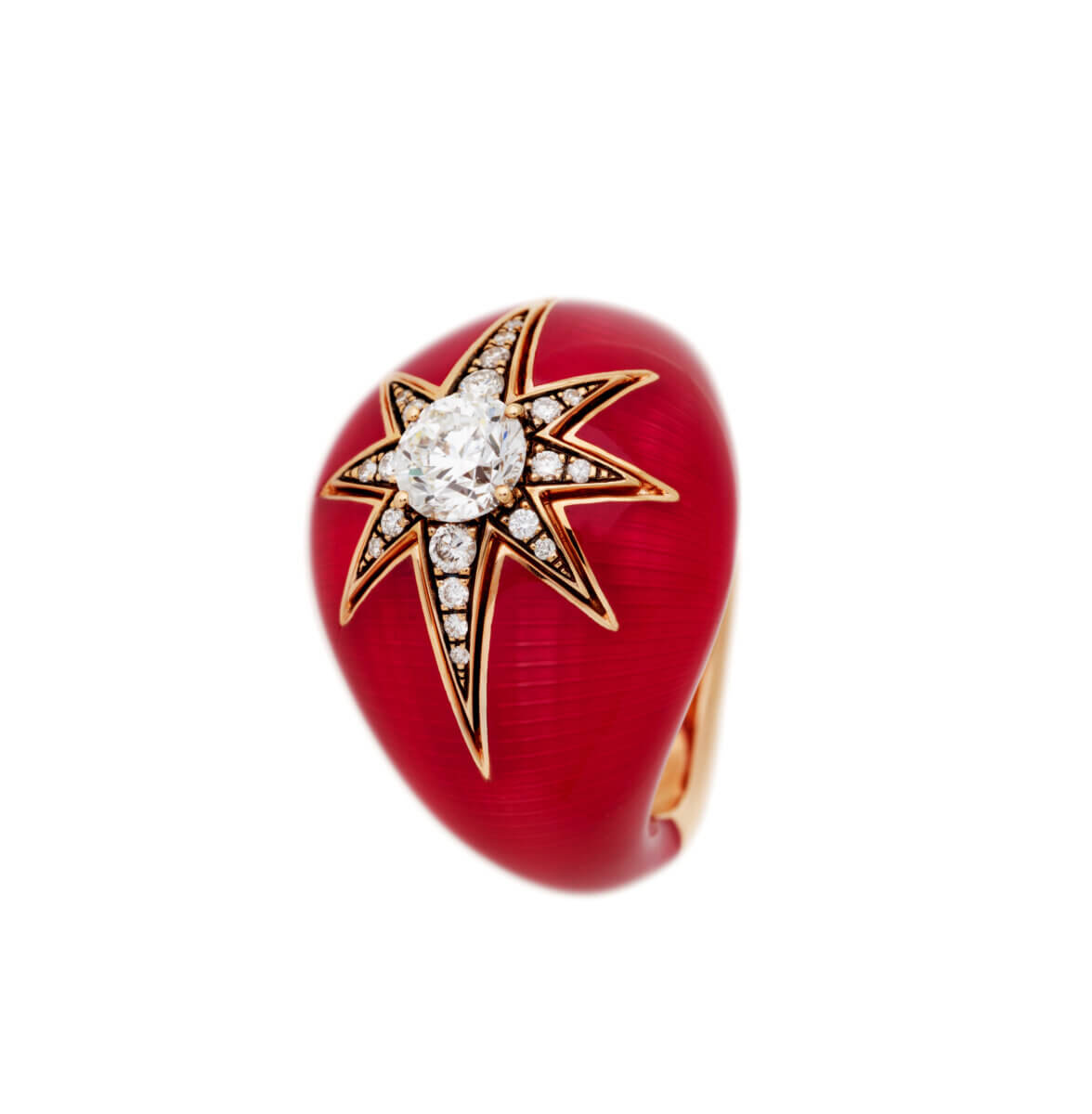 All the red fashion got me thinking about all the red jewelry I've been seeing in the collections of COUTURE designers BEA BONGIASCA, MARIE LICHTENBERG, RETROUVAÍ and SELIM MOUZANNAR. Ruby is, of course, the superstar of the red gems but there are lots of other ways to get the fire engine hues in jewels. Find out how below.
Selim Mouzannar
The glorious vintage styles from the Victorian era right on through the dazzling designs of the Art Deco period are a constant source of inspiration for the French-Lebanese super talent Selim Mouzannar who lives and works between Paris and Beirut.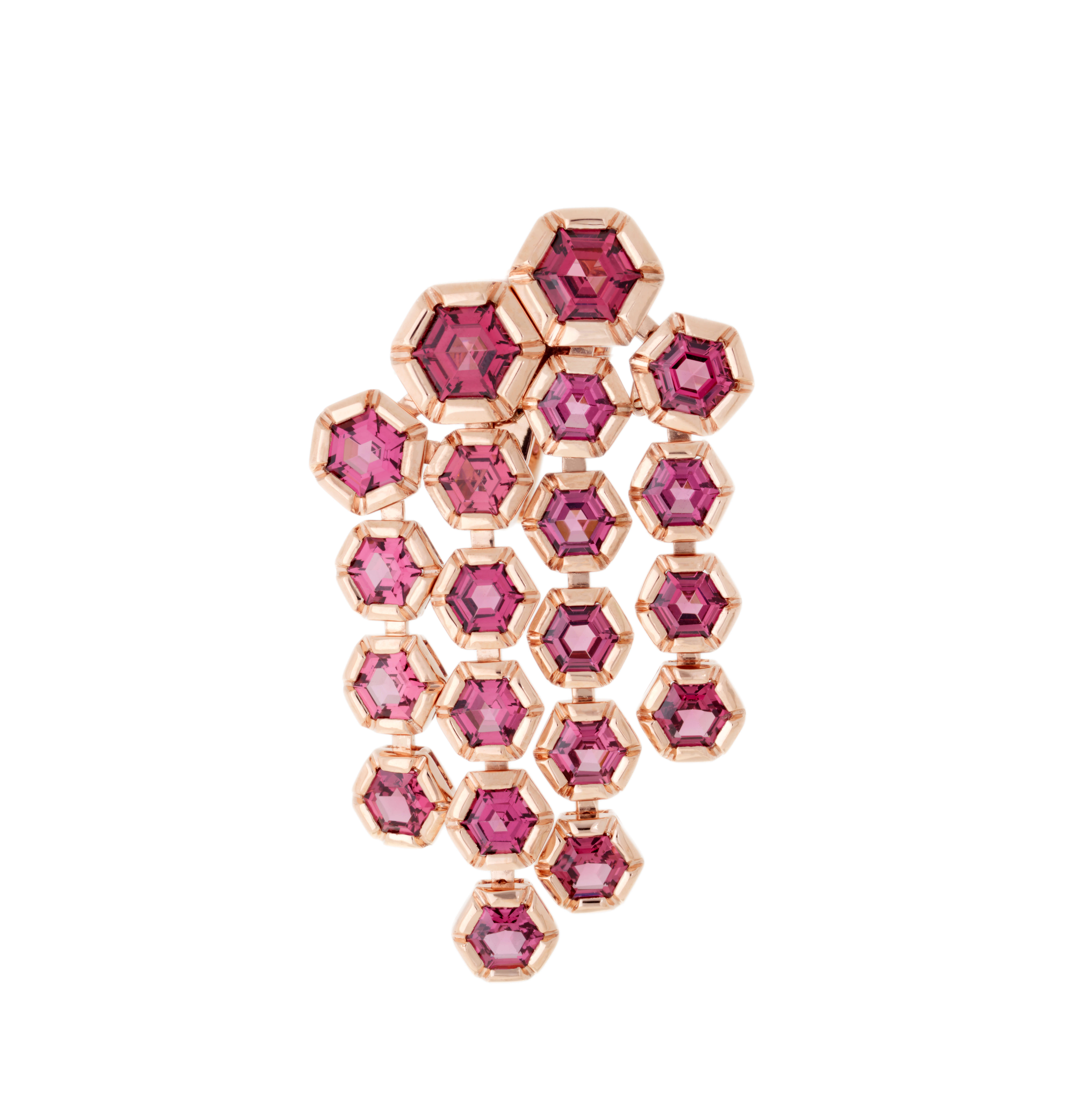 Selim reimagines motifs and shapes from the past and makes them entirely modern and his own by switching up the scale, shifting silhouettes and infusing the work with his own bold palette.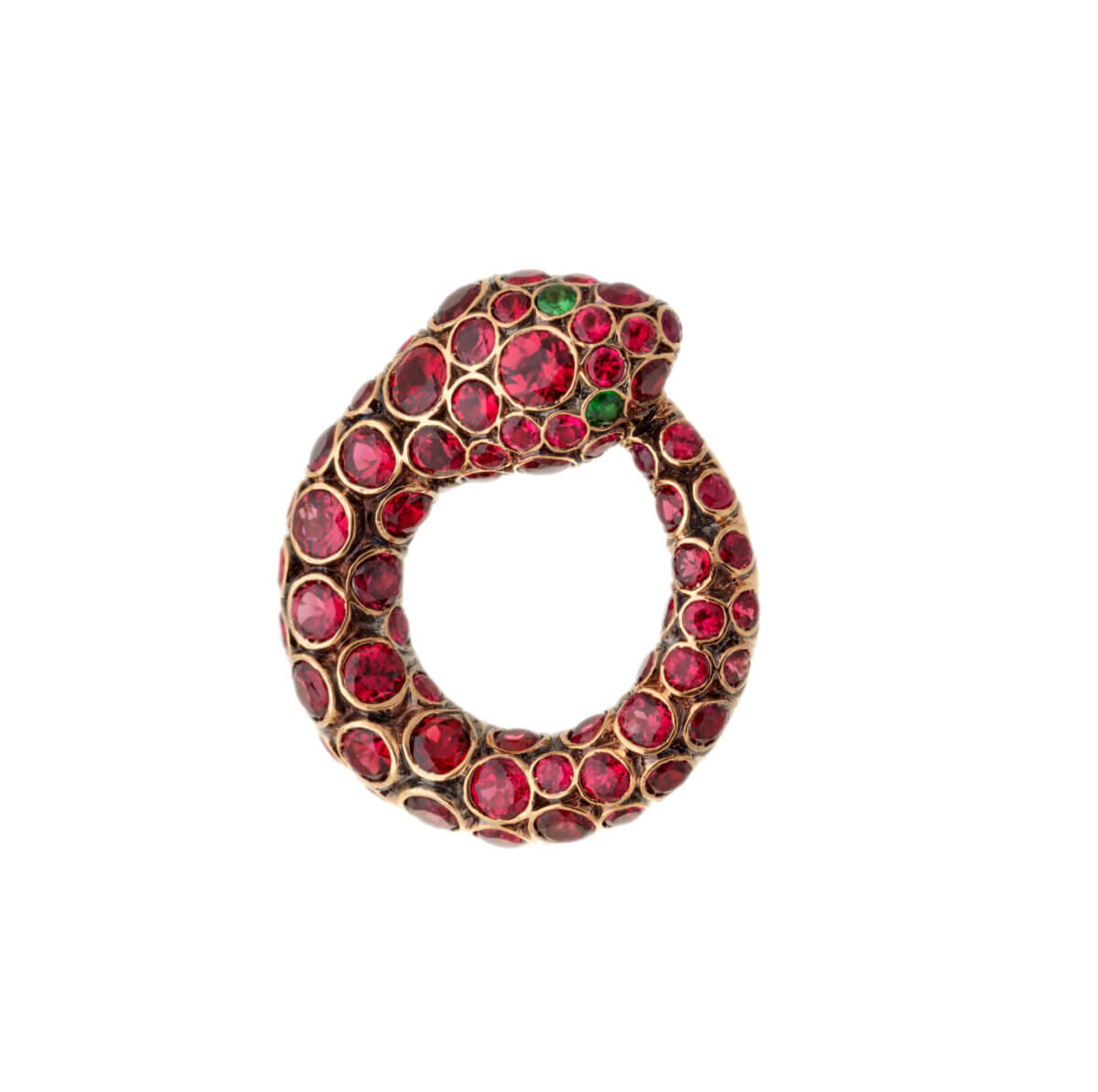 The designer's red pieces include his glorious Aïda raspberry enamel ring, which has become something of an "it" item for jewelry lovers, sensational snake earrings studded with spinels and pendant earrings with lines of hexagon shaped rhodolites.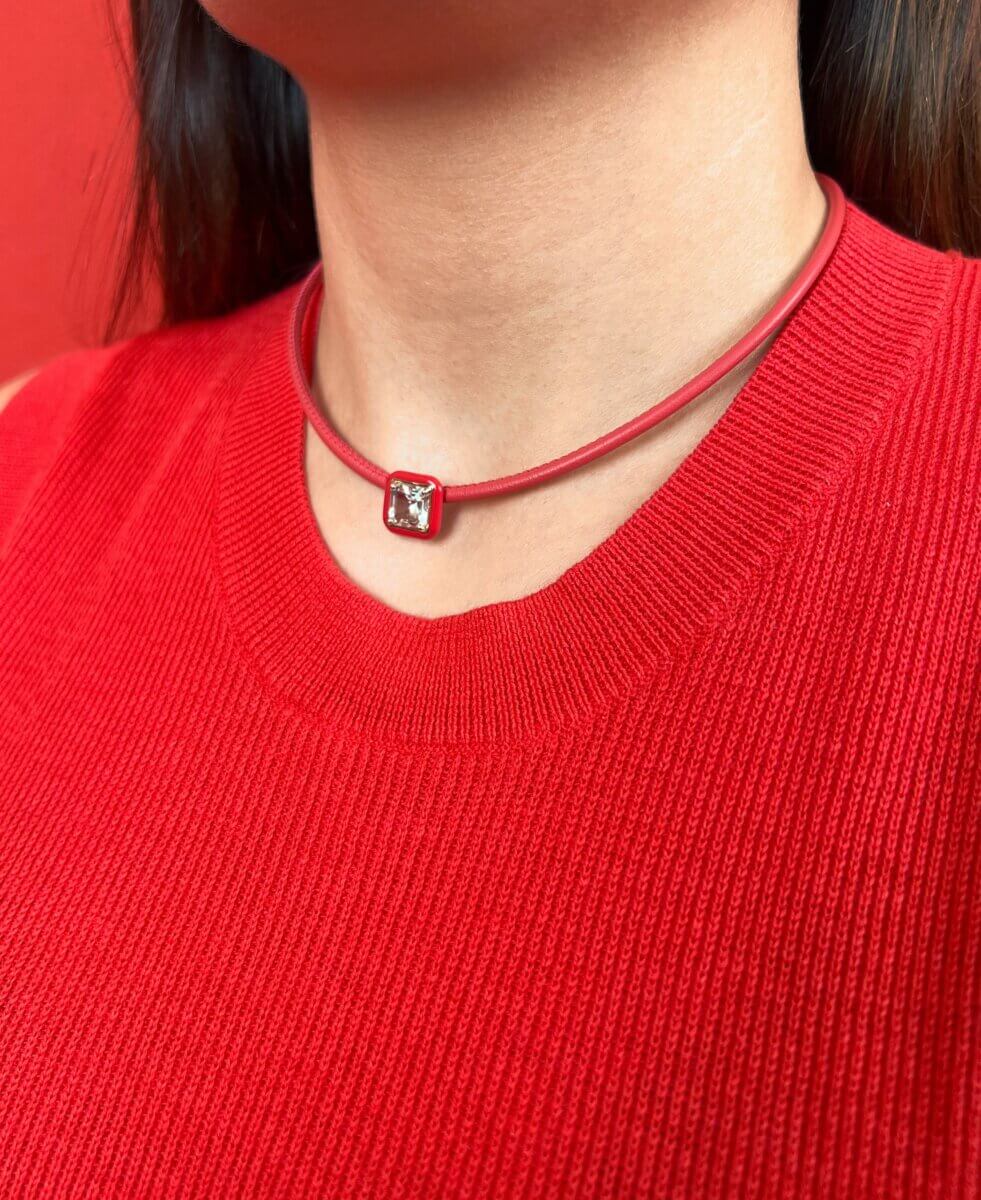 Bea Bongiasca
The joyful jewels of Italian designer Bea Bongiasca are all about colorful enamels so she knows from where she speaks on the subject of color.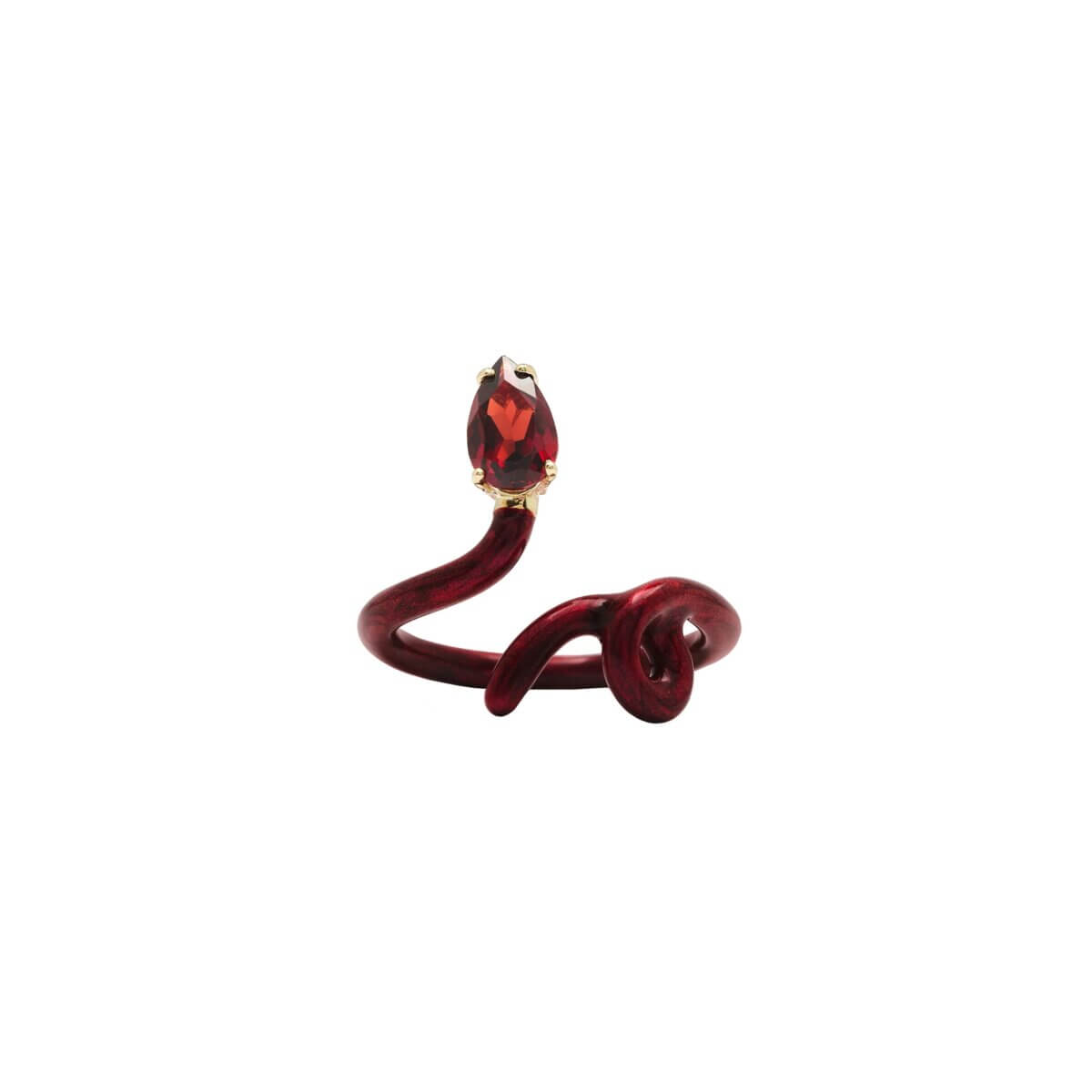 "I find that there is quite a divide amongst people when it comes to the color red," Bea sagely explains. "It is often a case of love and hate because it has such a strong intensity that you can't be indifferent towards it either way. Personally, I love red because of its vibrancy and ability to outwardly communicate passion and really command attention in a very bold way which is why I use it in my jewels."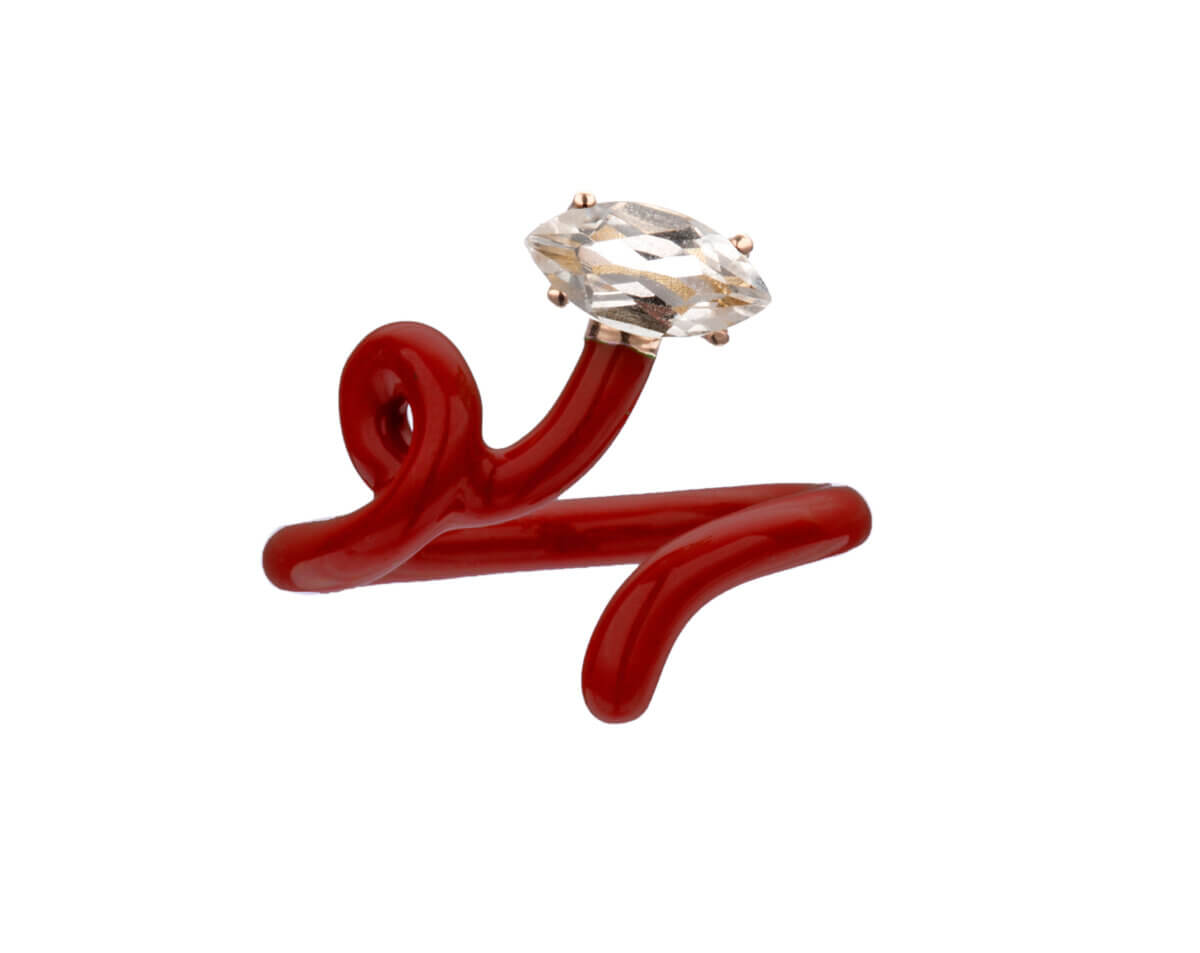 The designer proves her point in any number of necklaces, earrings and rings painted with red enamels ranging from burgundy to crimson.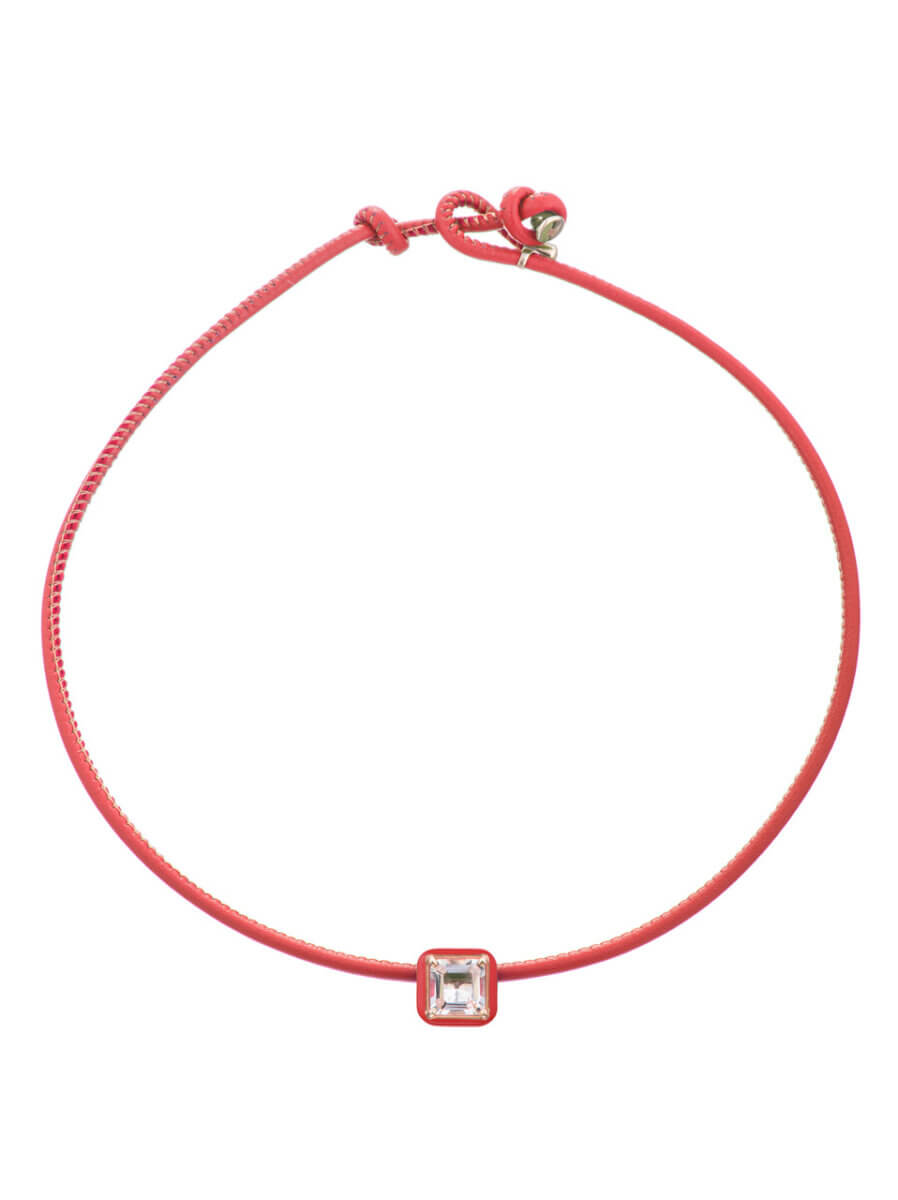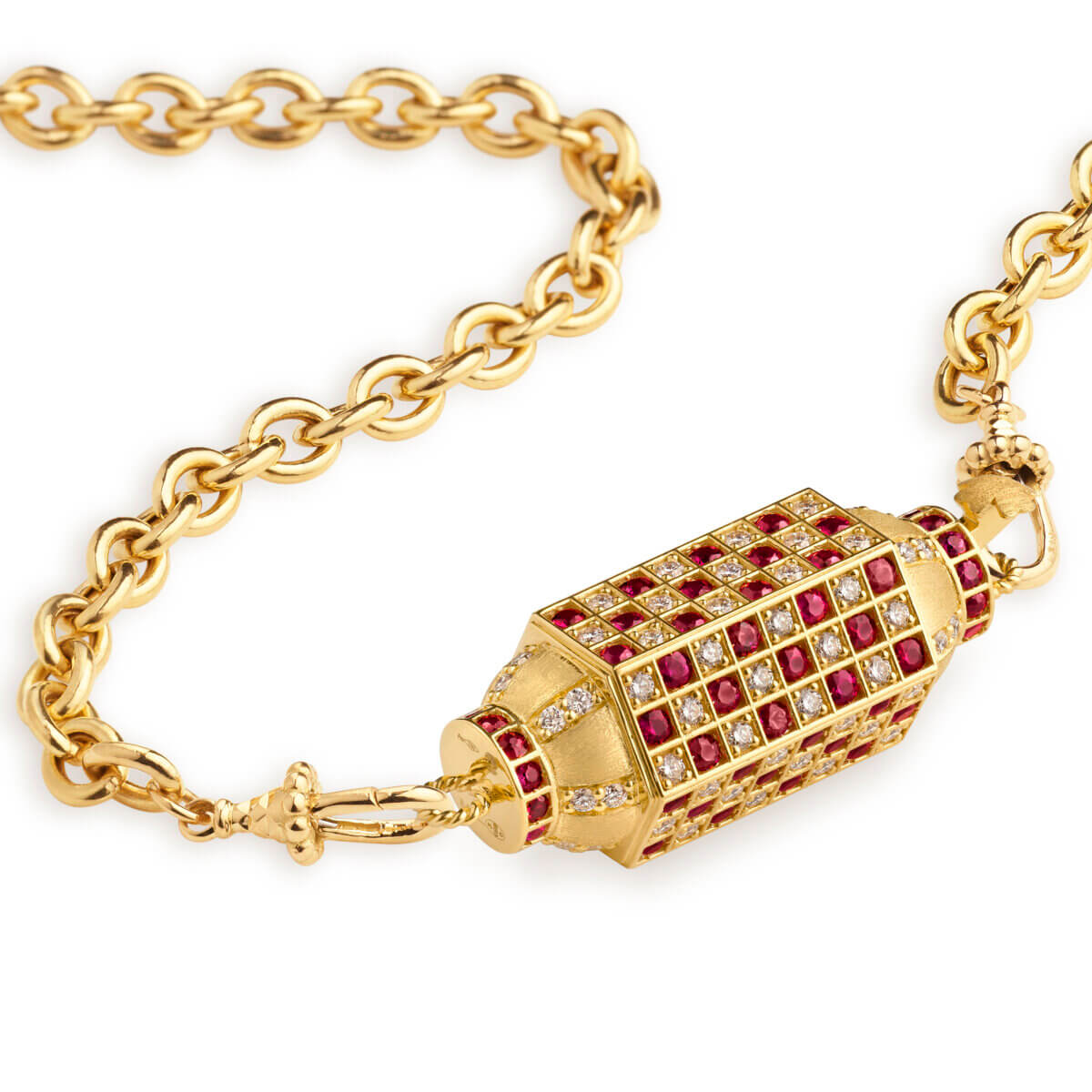 Marie Lichtenberg
"To me, the ruby is above all, crazy sexy and versatile," says Parisian jewelry designer Marie Lichtenberg. "I love its extremely feminine and sulfurous aspect."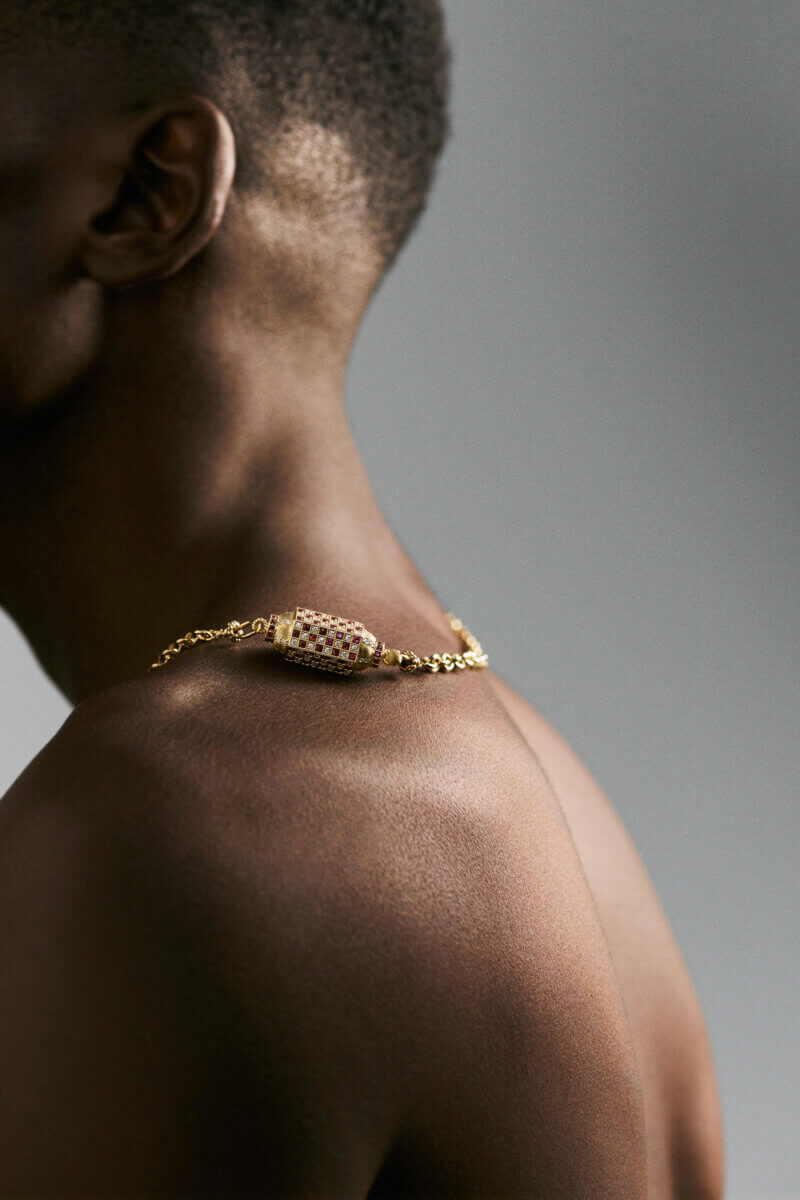 Marie uses rubies seductively and sparingly. She intentionally places the gem with diamonds on a checkerboard pattern barrel locket and Scapular pendant. Both are suspended from a deluxe long gold chain that can be wrapped twice around the neck.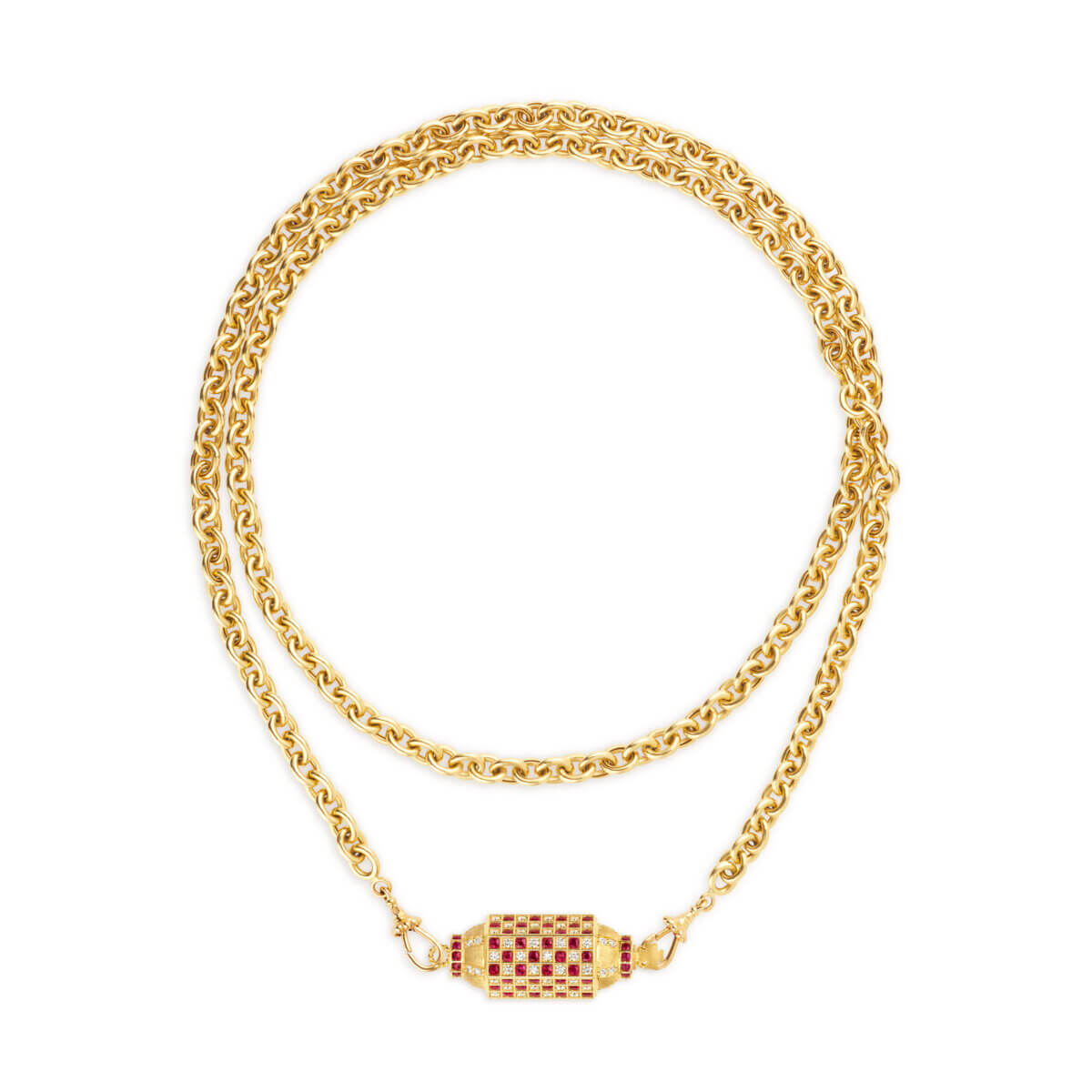 "These two designs represent the arrival of a completely new range at Marie Lichtenberg" explains the designer. "They are more sophisticated and luxurious."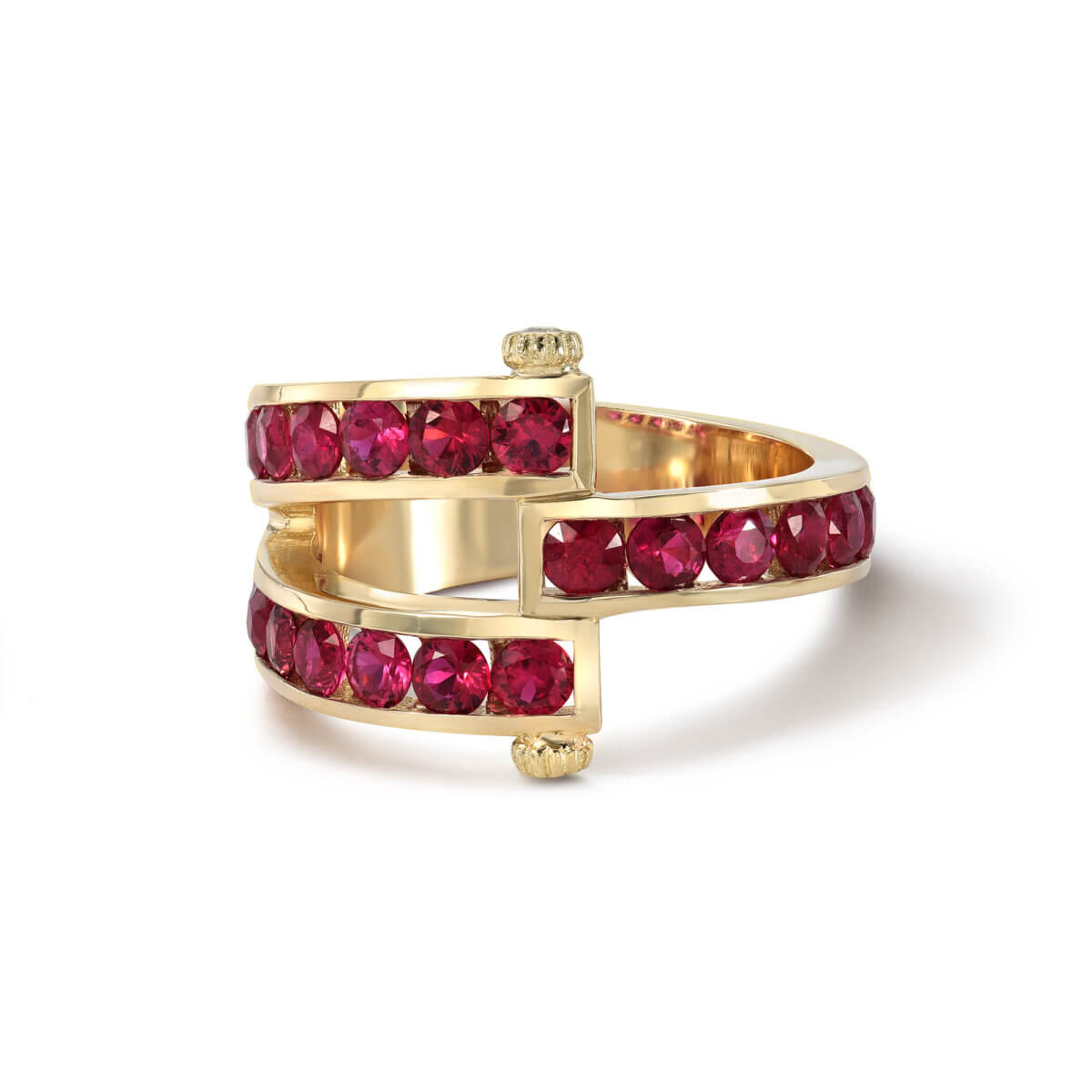 Retrouvaí
Retrouvaí designer Kirsty Stone has an eye for great red gems. For years she has been giving them a podium on bold rings.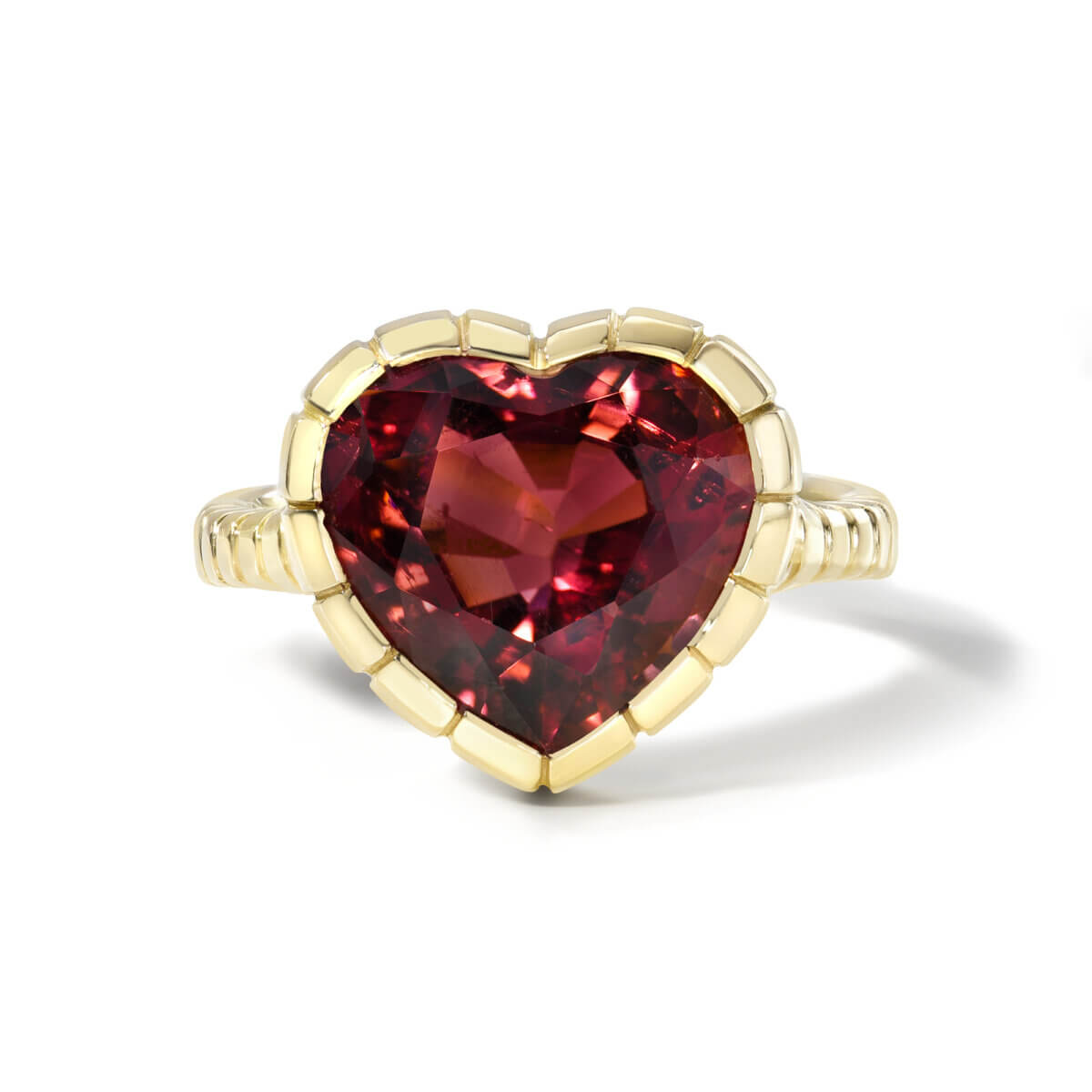 Blake Lively is so in love with her 8-carat heart shape rubellite and diamond Retrouvaí ring she even gave the piece a close up in the music video she directed for her friend Taylor Swift, "I Bet You Think About Me" (Taylor's Version).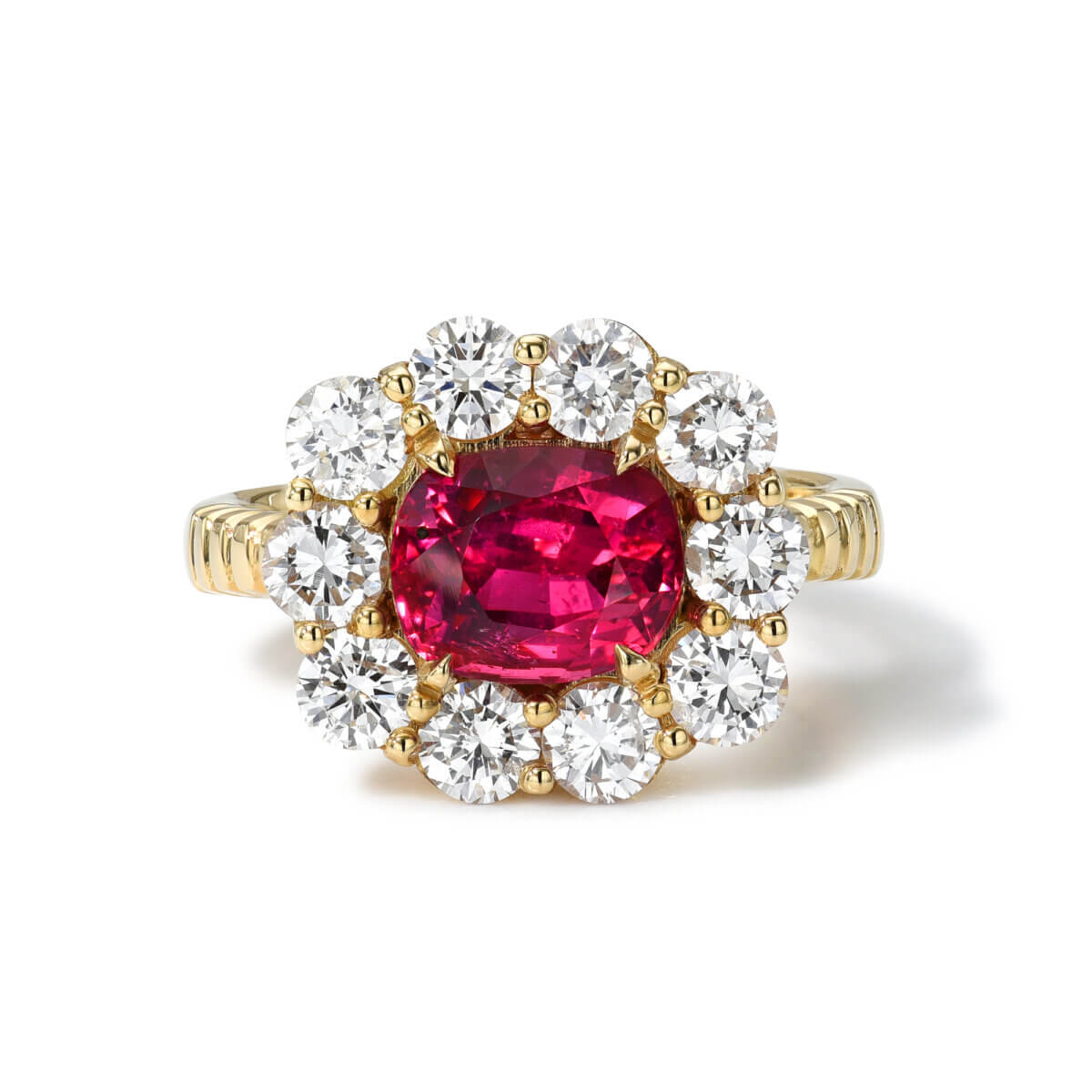 Kirsty works with red like a painter finding the shade she wants in a variety of different stones. The gems in her jewels include ruby, garnet, rich deep pink tourmaline and Mahenge spinel. Never heard of Mahenge spinel? The neon red gem comes from Tanzania and proves the point that Kirsty sources the world to find the best reds for her jewels.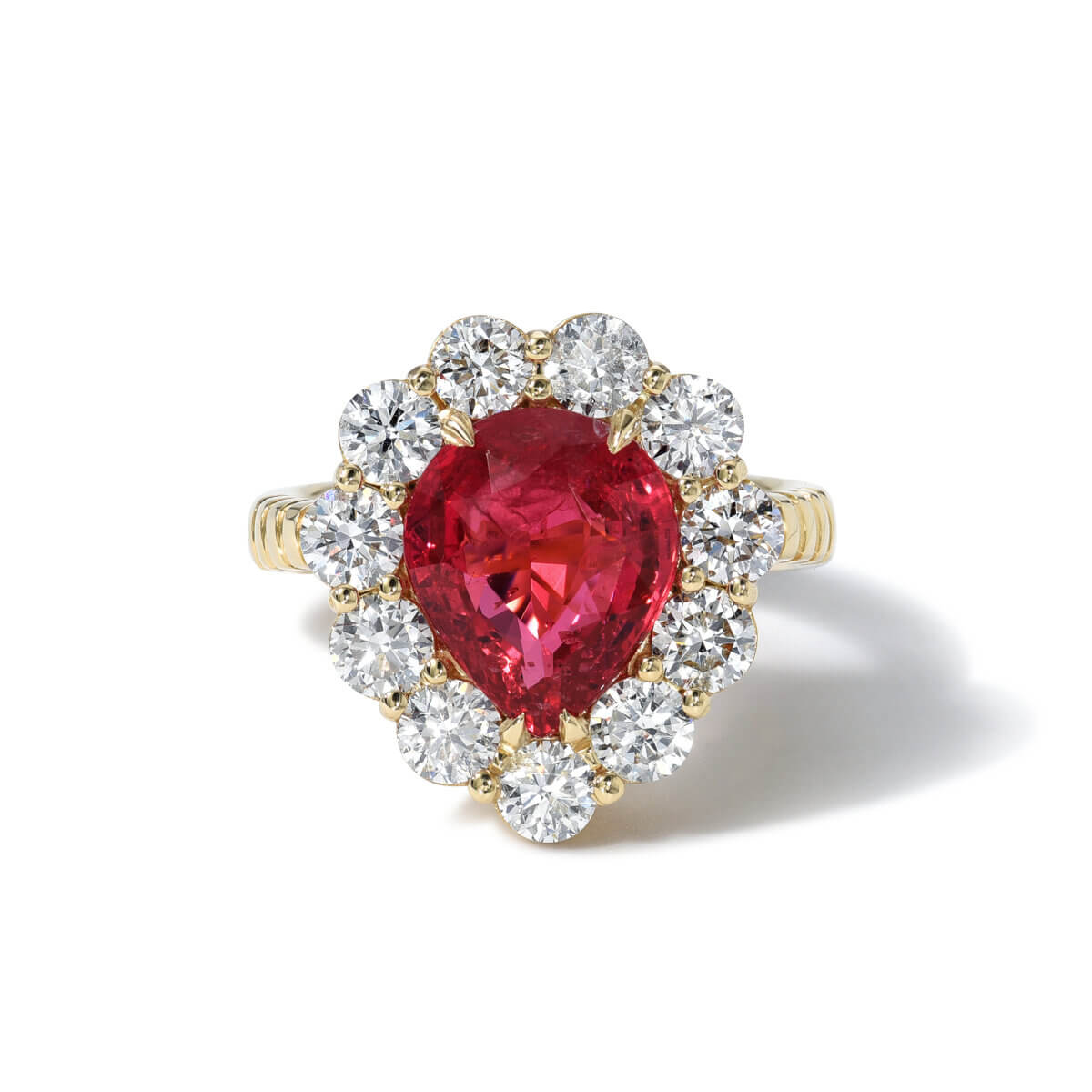 Founder and Editorial Director of the online fine jewelry magazine The Adventurine, Marion Fasel is as well known for trend forecasting as her comprehensive knowledge of jewelry history. She wrote the Foreword for The Tiffany Archives book which was released this year. Her tenth book on 20th century jewelry design B is for Bvlgari: Celebrating 50 Years in America was published in 2022.