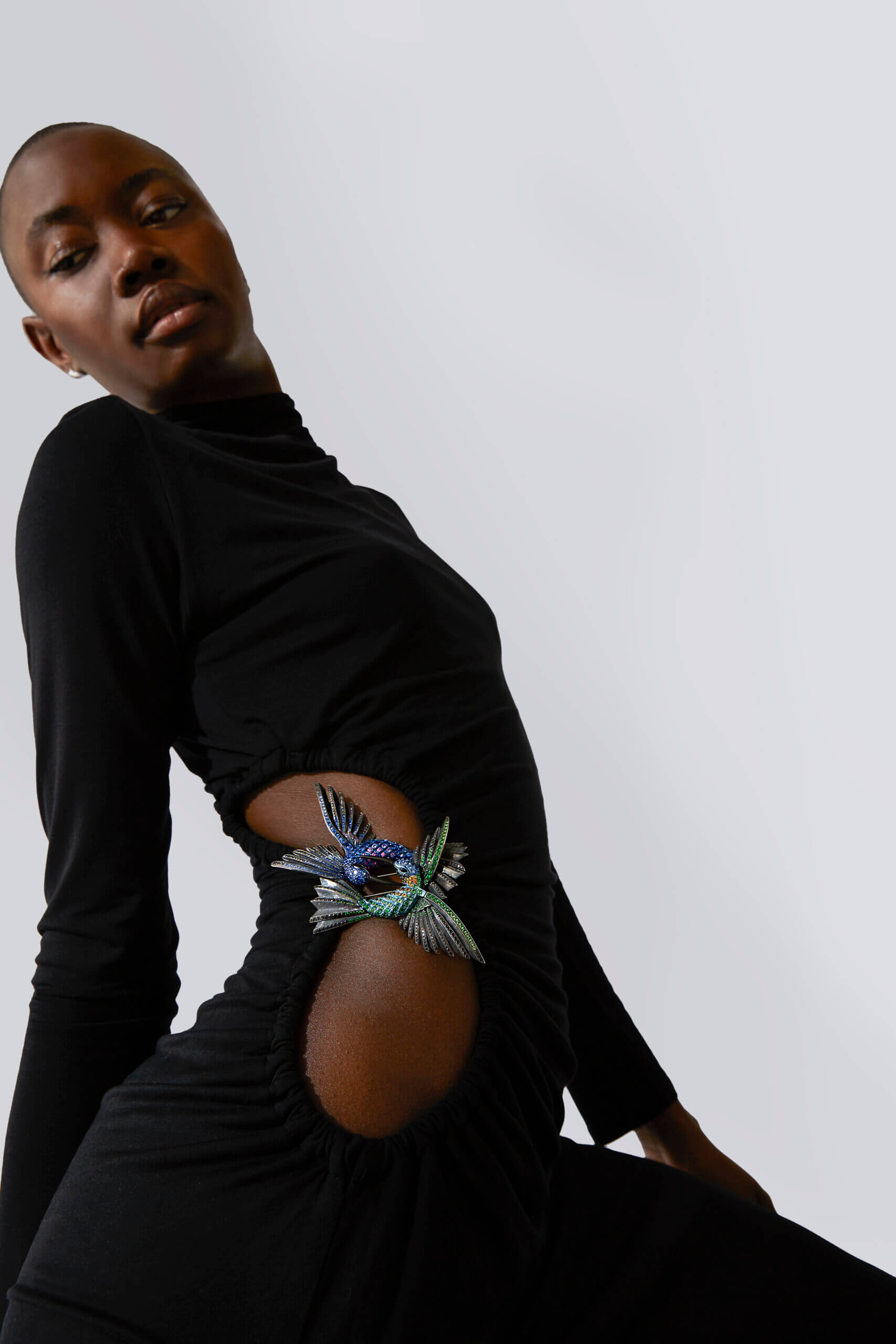 August 23, 2023
I
n jewelry-land the vast majority of creations don't exactly tell a story. They are decorative designs. Diamond necklaces, hoop earrings and bangle bracelets are the kinds of things I am talking about. There is also, of course, a big neighborhood of figurative designs in the form of lucky charms such as horseshoes and romantic motifs like hearts.
Header image features Stephen Webster's "Sworn Enemies" brooch. 
Designers are breaking away from historic themes and telling their own tales.

NeverNoT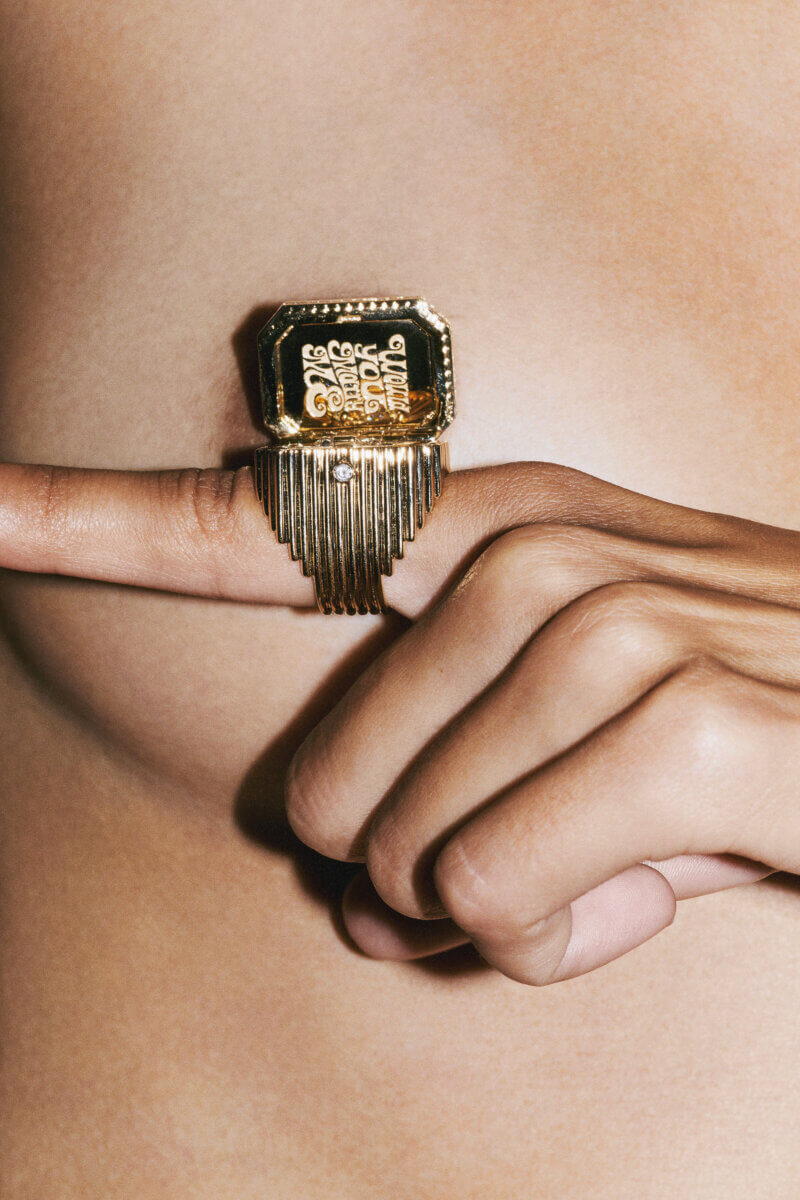 Now a new development is growing filled with fresh narratives. Designers are breaking away from historic themes and telling their own tales. Some border on a science fiction fantasy. Others update love stories. Personal passions are depicted in the mode of a graphic novel. An action-adventure series is even in the mix of bejeweled compositions.
All of these various voices can be found in the work of COUTURE designers MARIE LICHTENBERG, NEVER NOT, ROBINSON PELHAM and STEPHEN WEBSTER. Read on to find out all about it.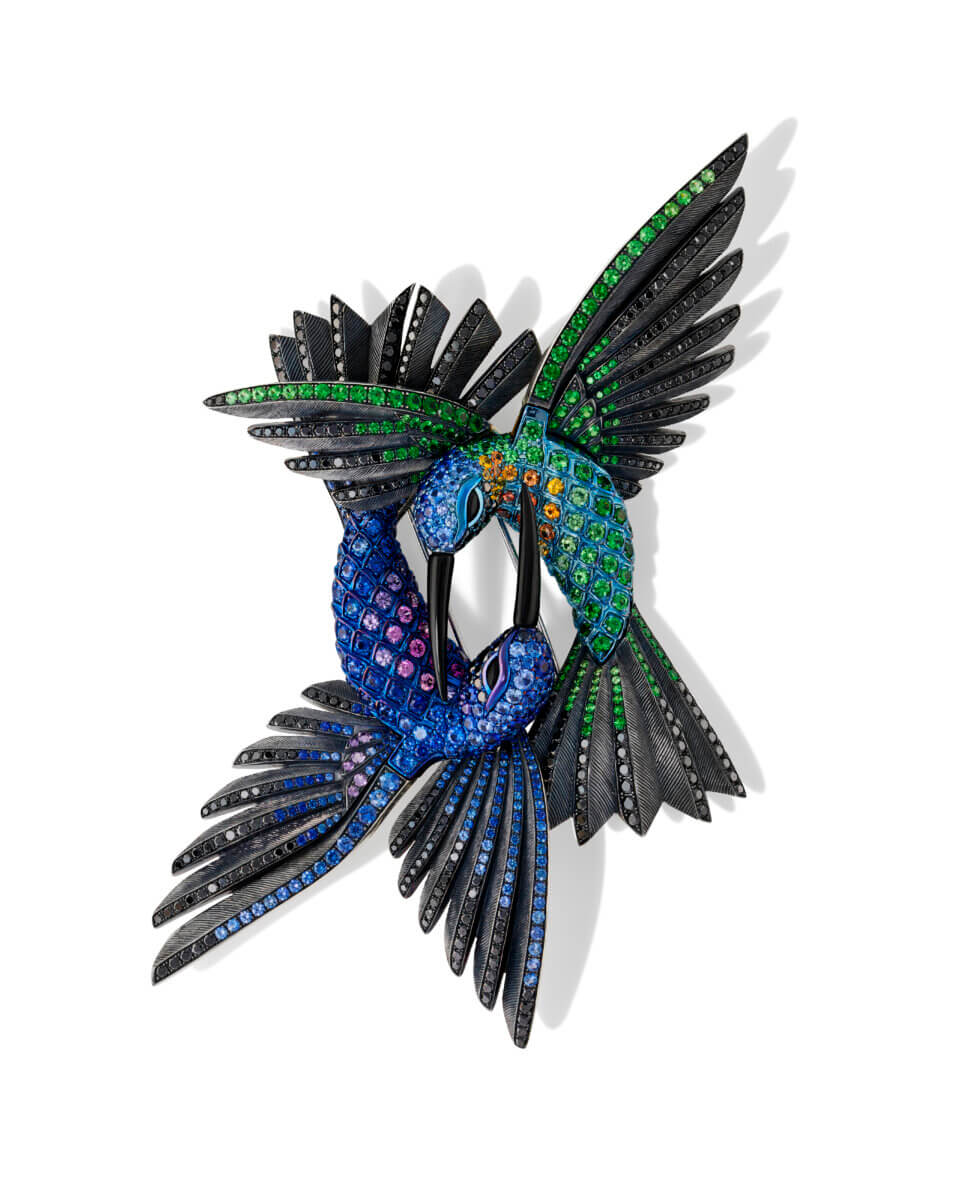 STEPHEN WEBSTER
When a designer pens his own autobiography, you know he is an excellent story teller in jewels too. Stephen Webster loves to weave a wicked tale. Ten years ago, he launched Seven Deadly Sins featuring rings in the themes of each transgression—greed, envy, lust and so on. He followed that up this year with the eighth deadly sin, Gossip, which was part of a collaboration with Machine Gun Kelly. In between there have been dramatic capsules like Murder She Wrote, Jewels Verne and 7 ReBelles.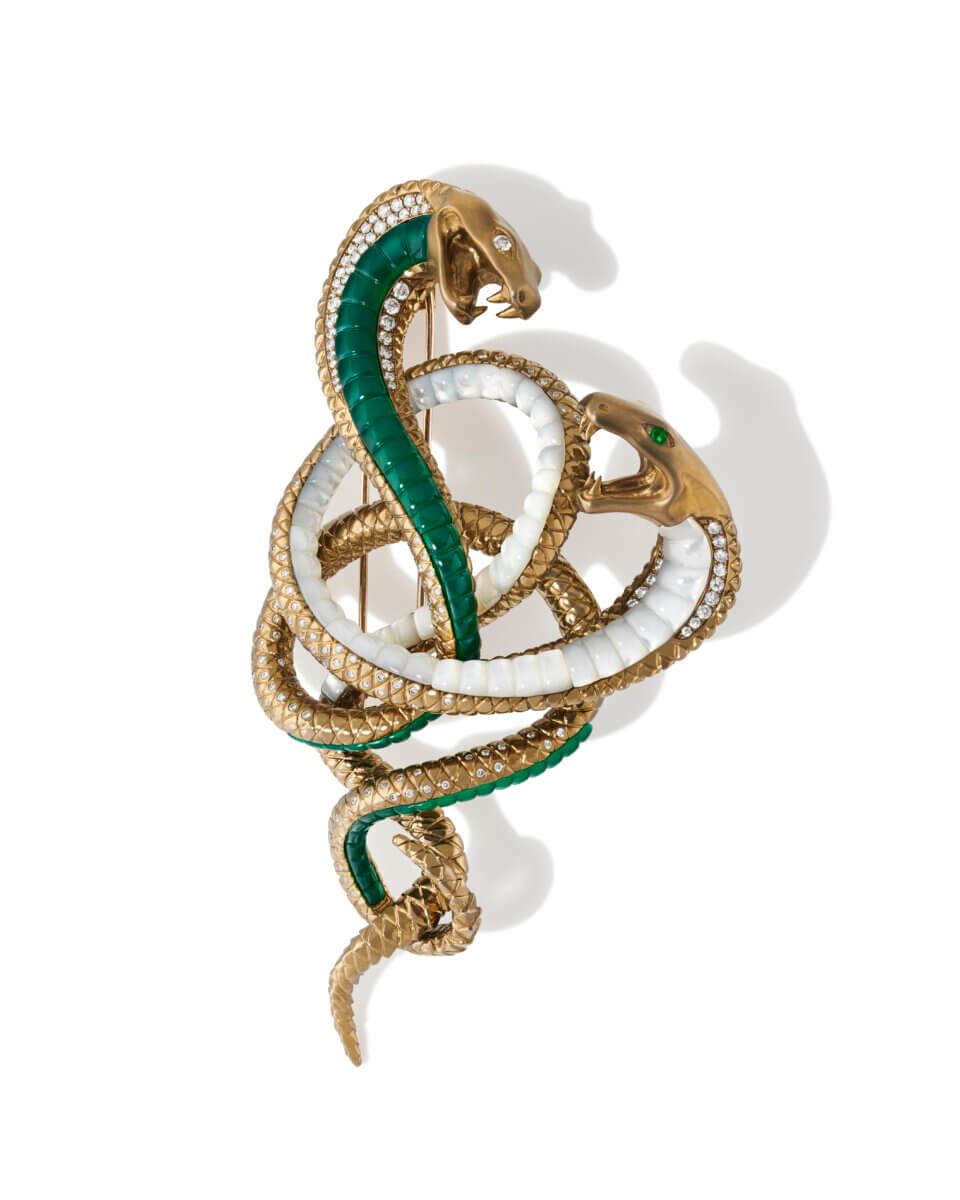 At the 2023 COUTURE show Stephen launched another clever series named Sworn Enemies. Each brooch in the collection features two creatures of the same species fighting. Fiddler crabs, King cobras, hummingbirds, rams and roosters are all locked in battle and beautifully rendered in Stephen's studio in London. As these treasures go out in the world, you can just imagine how they could put clients at each other's throats, fighting over who gets the singular designs.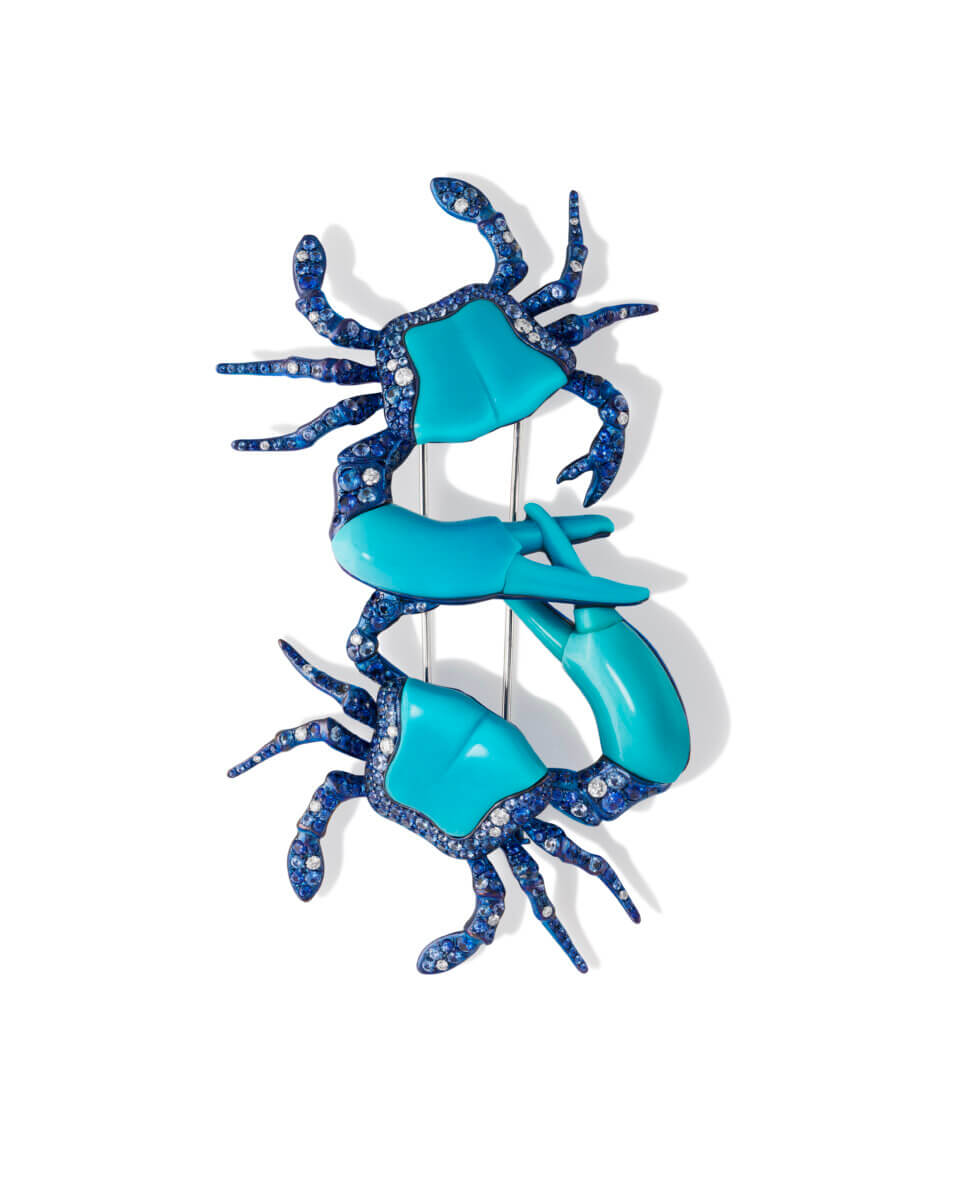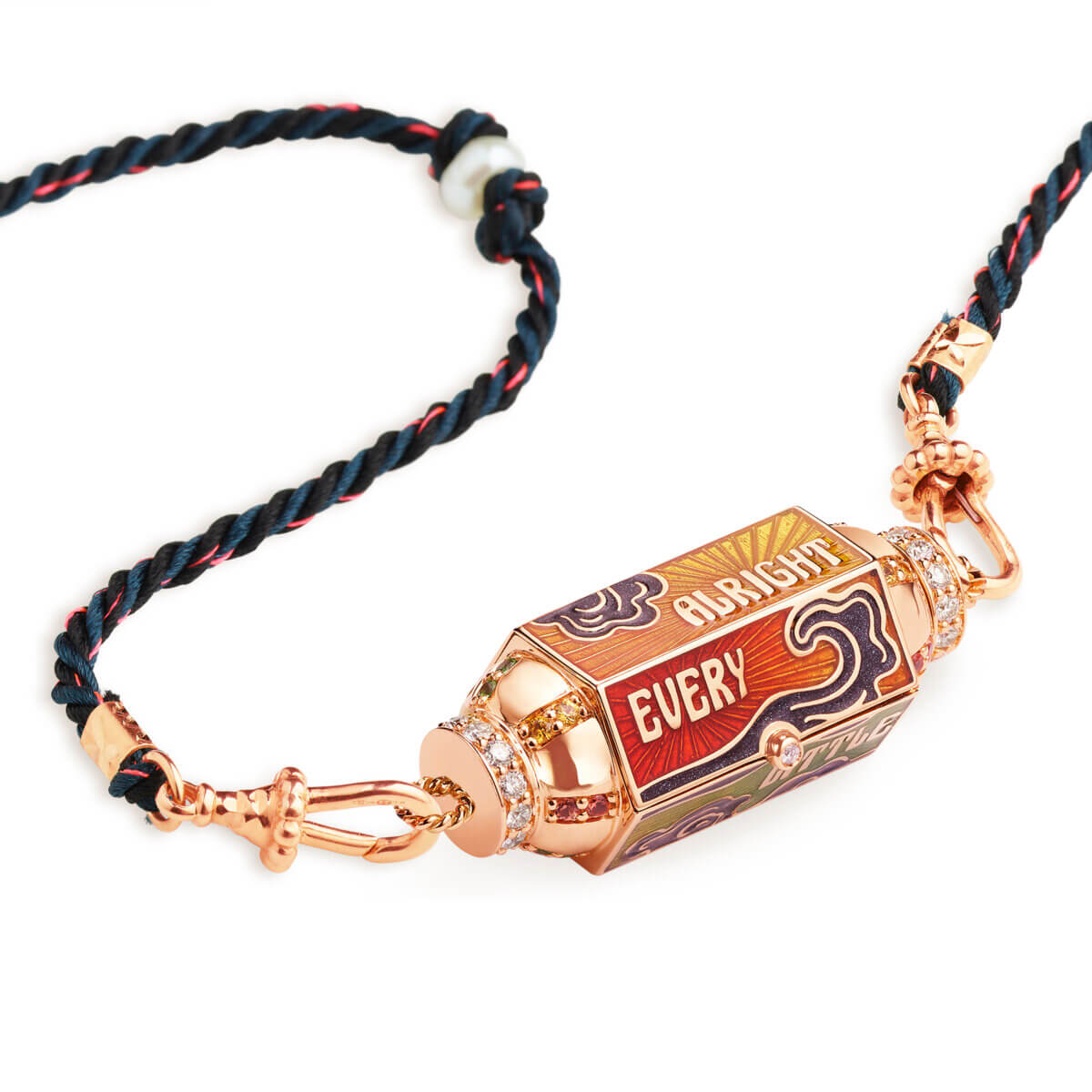 MARIE LICHTENBERG
Marie Lichtenberg effortlessly embodies the bohemian French girl style American magazines are always trying to diagram and recreate. Born and raised in Paris, the former fashion editor lives and works in the historically creative neighborhood of the Saint-Germain-des Prés and applies the laid-back luxurious aesthetic to her narrative jewels.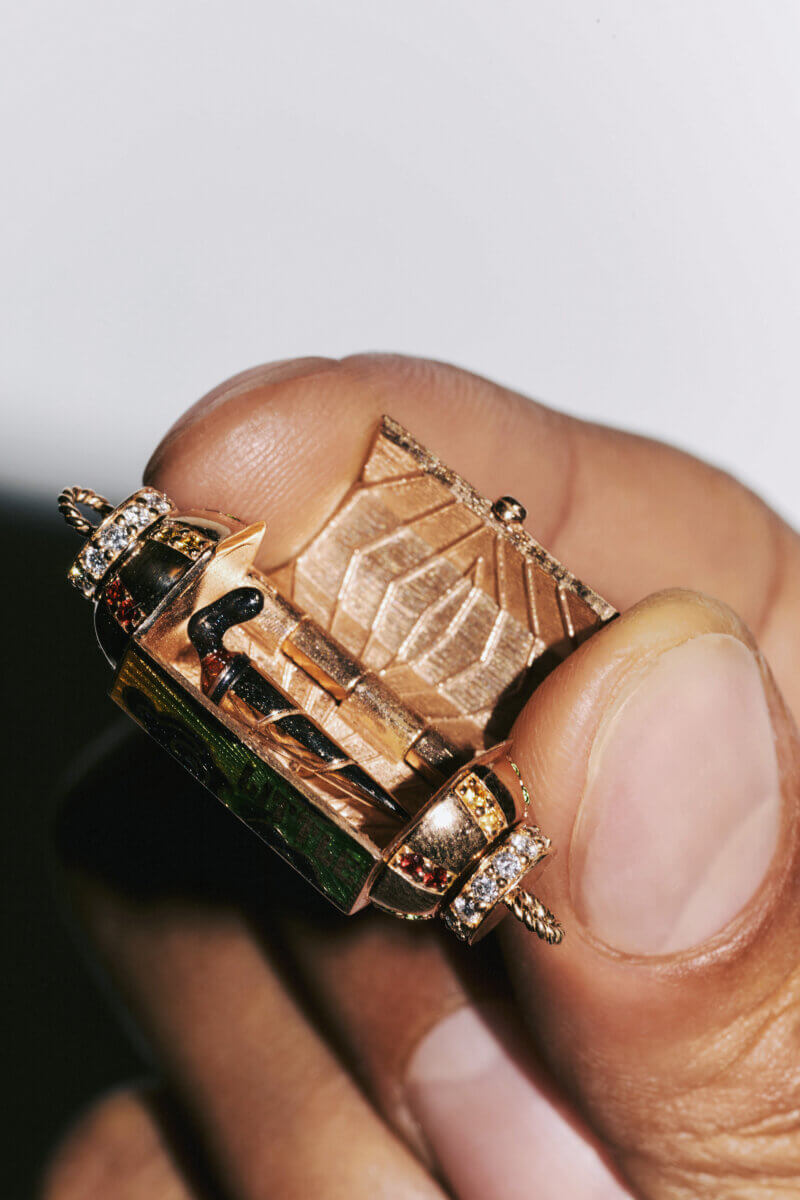 Just about everything in the designer's collection has some kind of story infused with joie de vivre. "Every little thing is going to be alright," the lyric Bob Marley made famous, in his rendition of the "Three Little Birds" covers a pink gold and enamel locket with a gold and enamel blunt on the interior.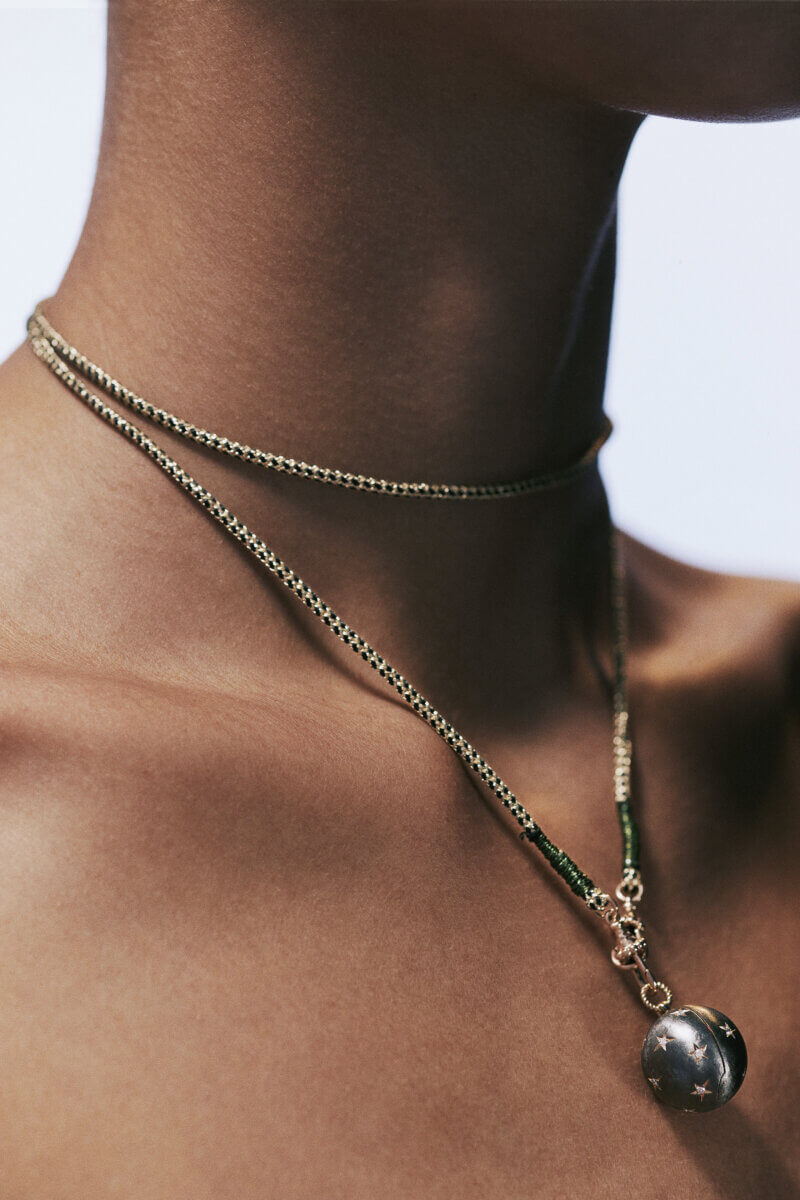 Marie revamped the concept of an engagement ring into a locket style ring with a question mark on the top and a marriage proposal and solitaire on the interior. Marie's rose gold orb covered with diamond stars opens to reveal an enameled UFO spaceship. It is totally out-of-this world like all the storied designs Marie makes.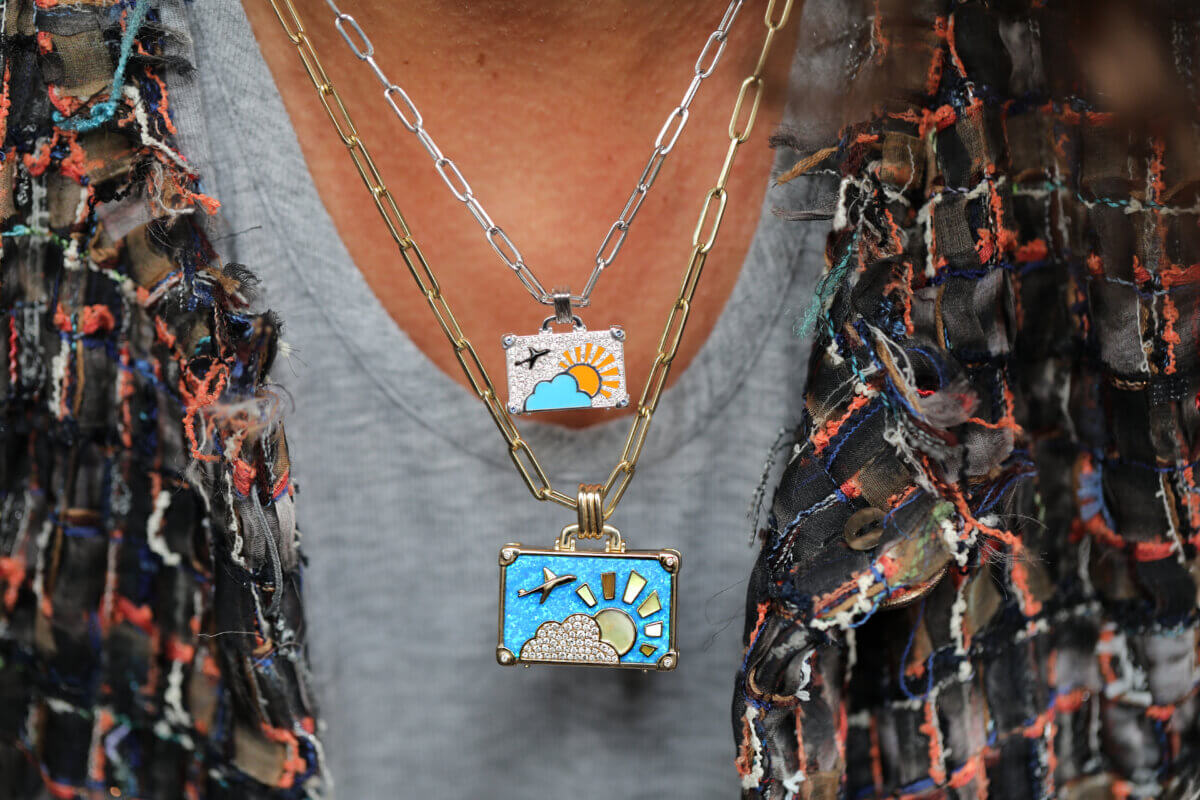 NEVER NOT
Whenever there are studies of how people enjoy spending their money, travel seems to be tops on the list. There is a passion for the experiences globe-trotting provides. The delightful duo of friends behind NeverNoT, Nina Dzhokhadze and Natia Chkhartishvili, who are from the Eastern European nation of Georgia but based in London, have immortalize the idea of jet setting with their joyful Travel collection.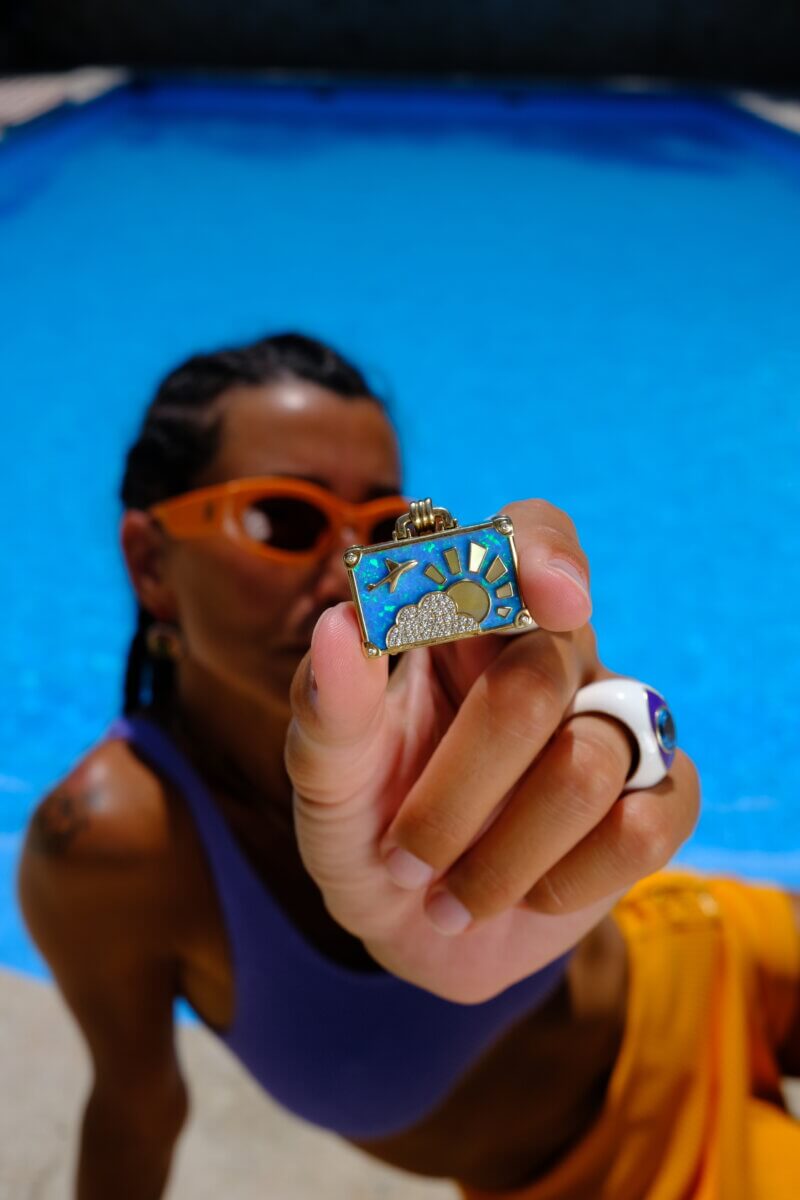 Each of the gold suitcase pendants in the line has just about the same layout of a plane, sun and clouds. Various gemstones visually reveal the stories of different kinds of journeys. Beach Escape, for example, shines with an opal surface that looks like a pool.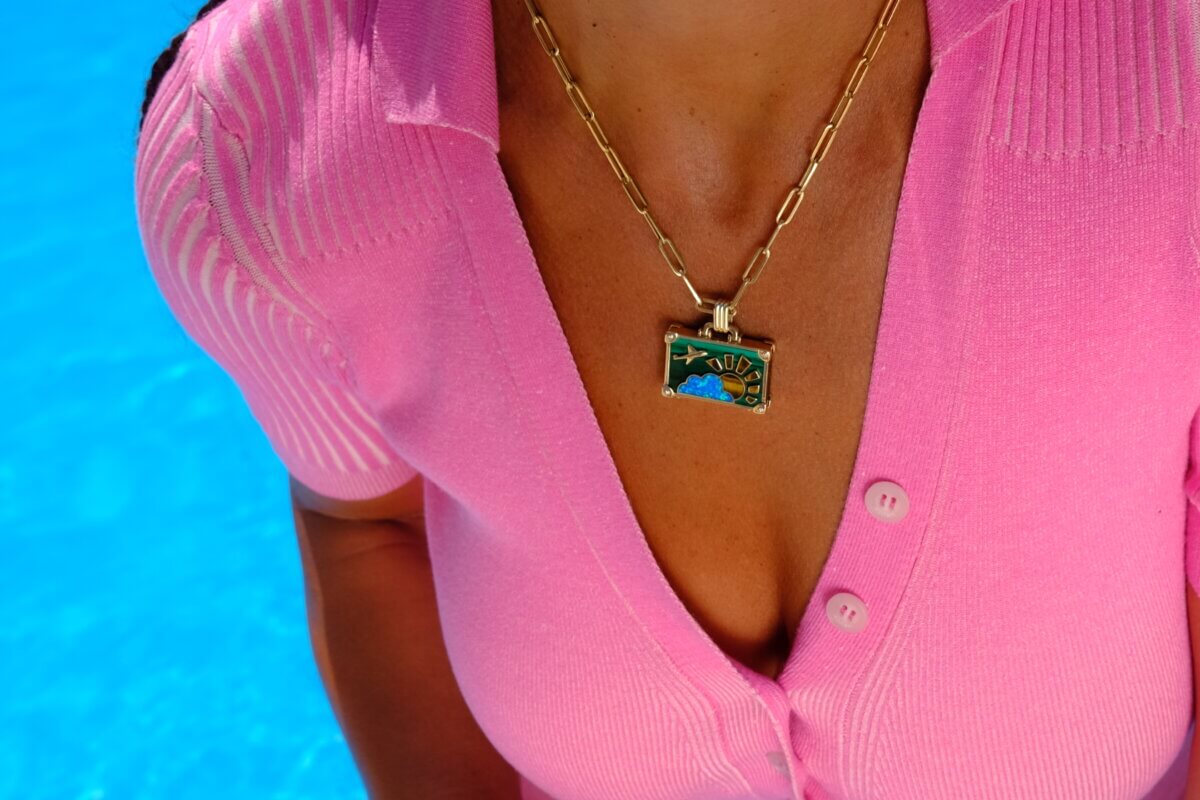 It's covered in a yellow mother-of-pearl sun, a diamond cloud and a gold plane. Amazonian Adventures features a green malachite, opal and tiger's eye. All of them make me want to head to the airport and go on an adventure.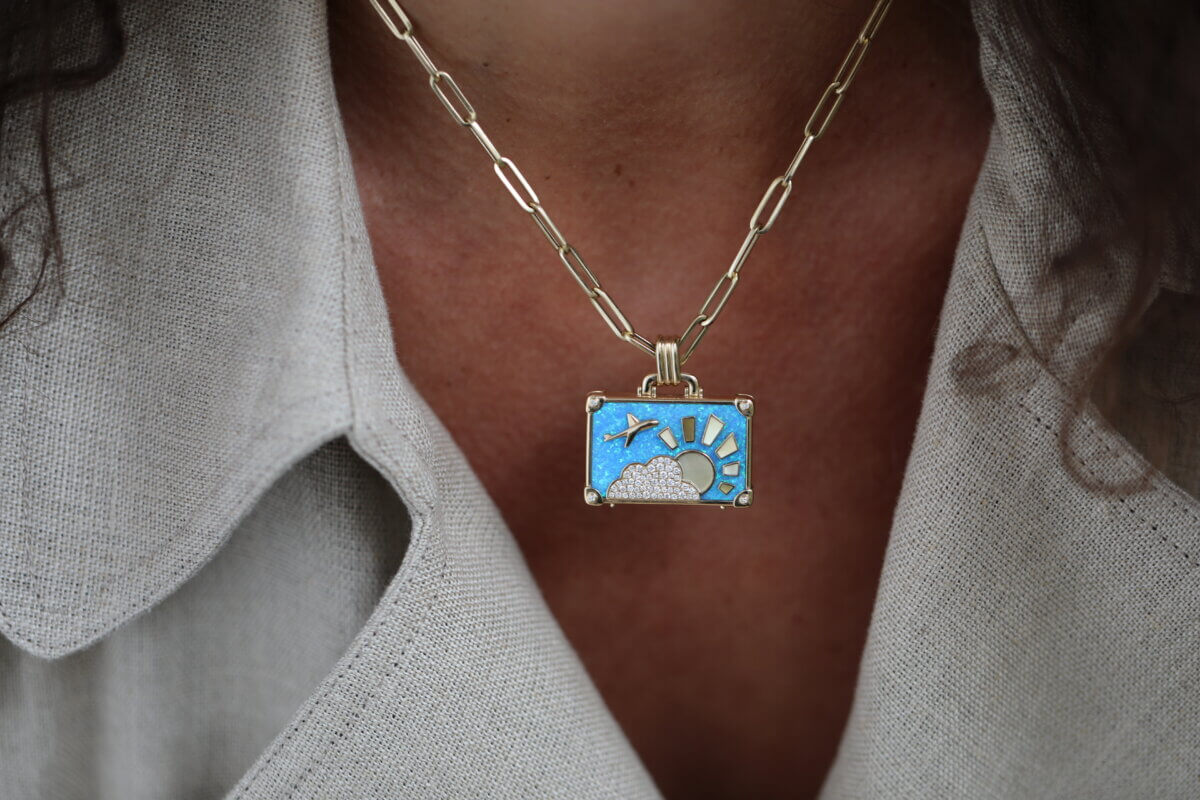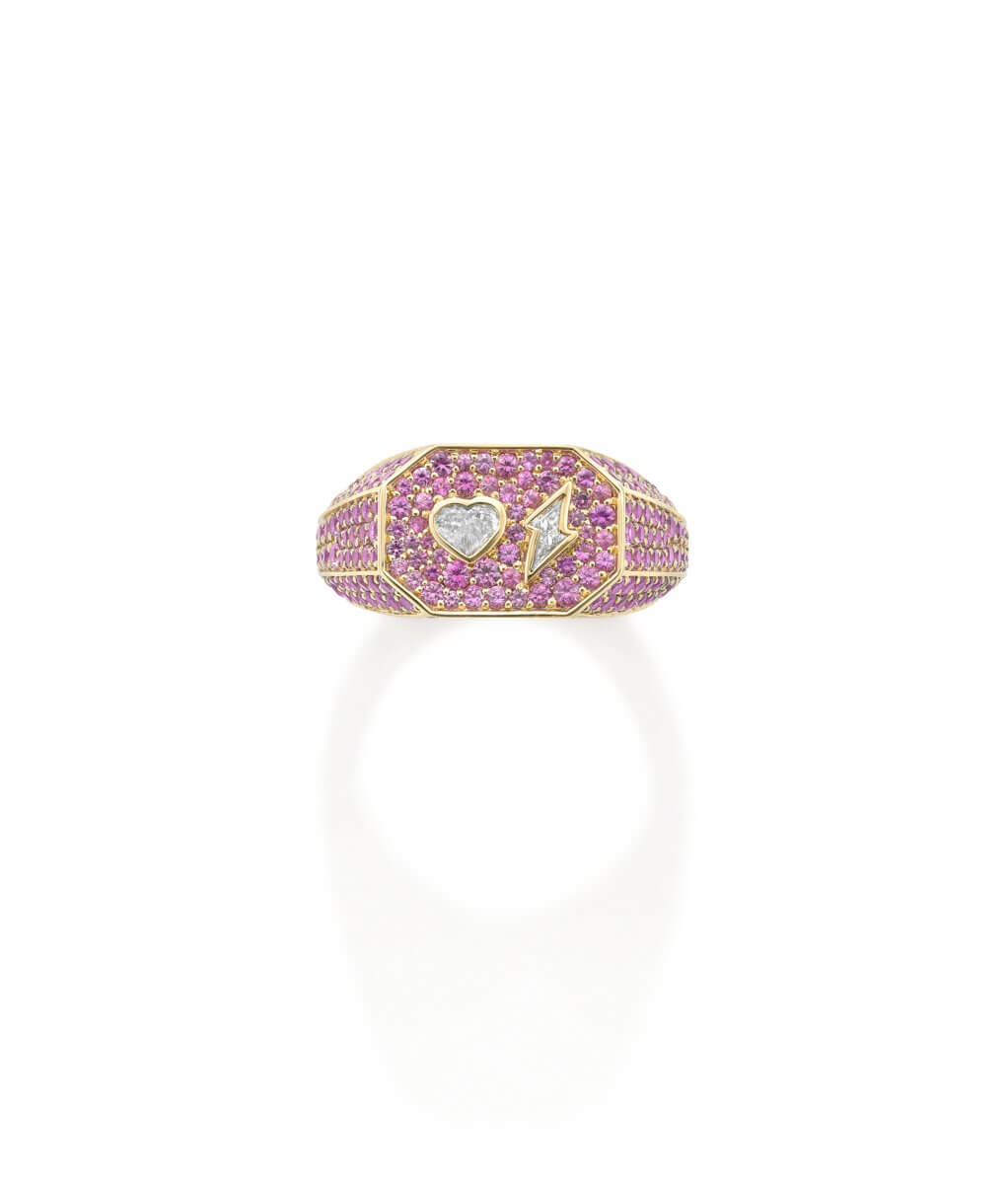 ROBINSON PELHAM
At Robinson Pelham in London, the jewelry on the Ear Menu has often read like a great punctuation point. What do I mean? Well, the line is filled with single stud motifs like a dove, a heart and a star. Now, they have practically evolved into short stories with the Love Is All Around collection. Clearly the name is a hat tip to the poignant opening monologue of the perpetually popular British romantic comedy Love Actually.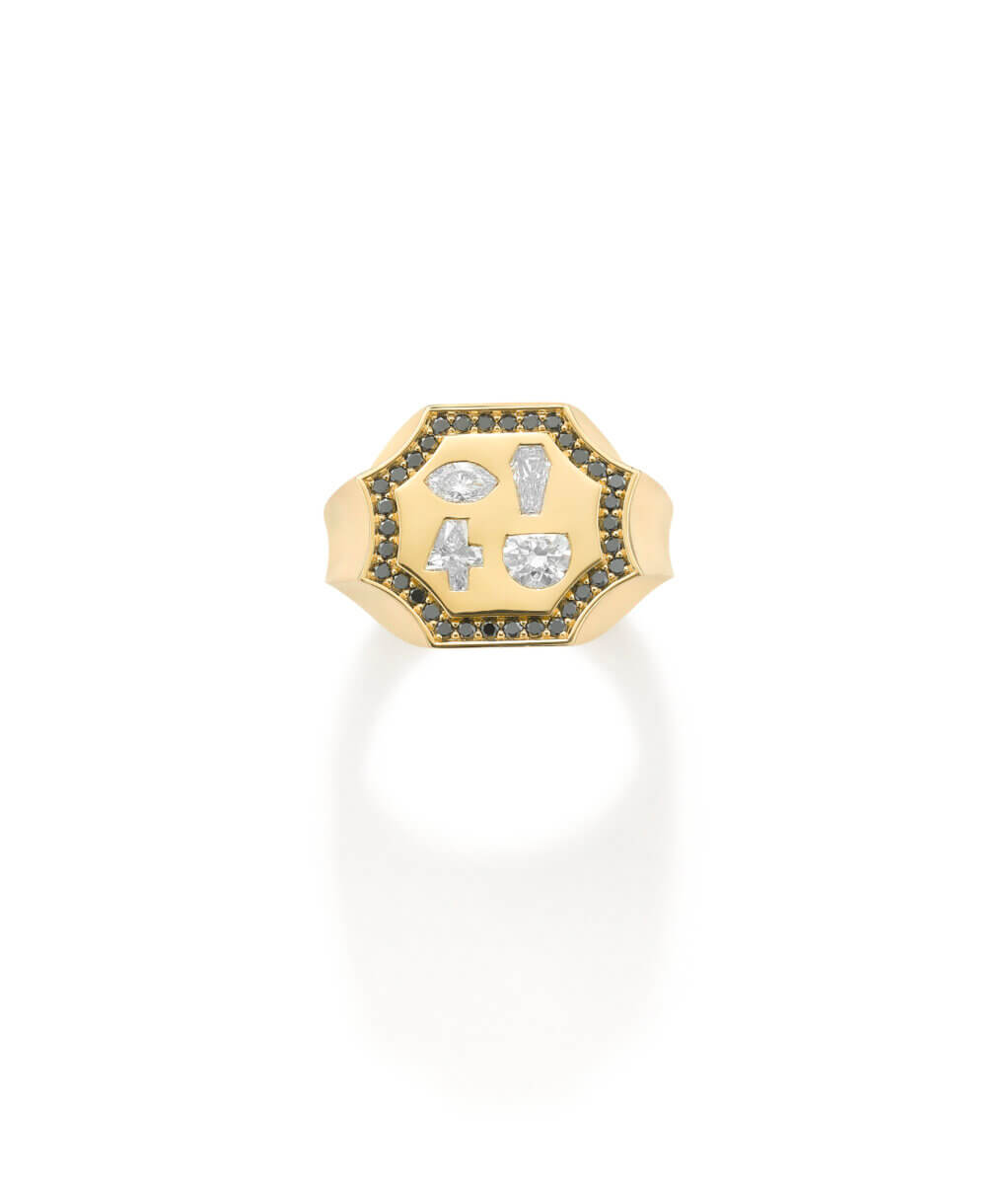 Across the surface of each signet ring in the collection are diamonds cut in shapes that relate the messages. The Eye Die 4 U signet ring has a marquise, a coffin, a four and a deep half-moon. The Love Struck design features diamonds in the shape of a heart and a lightning bolt.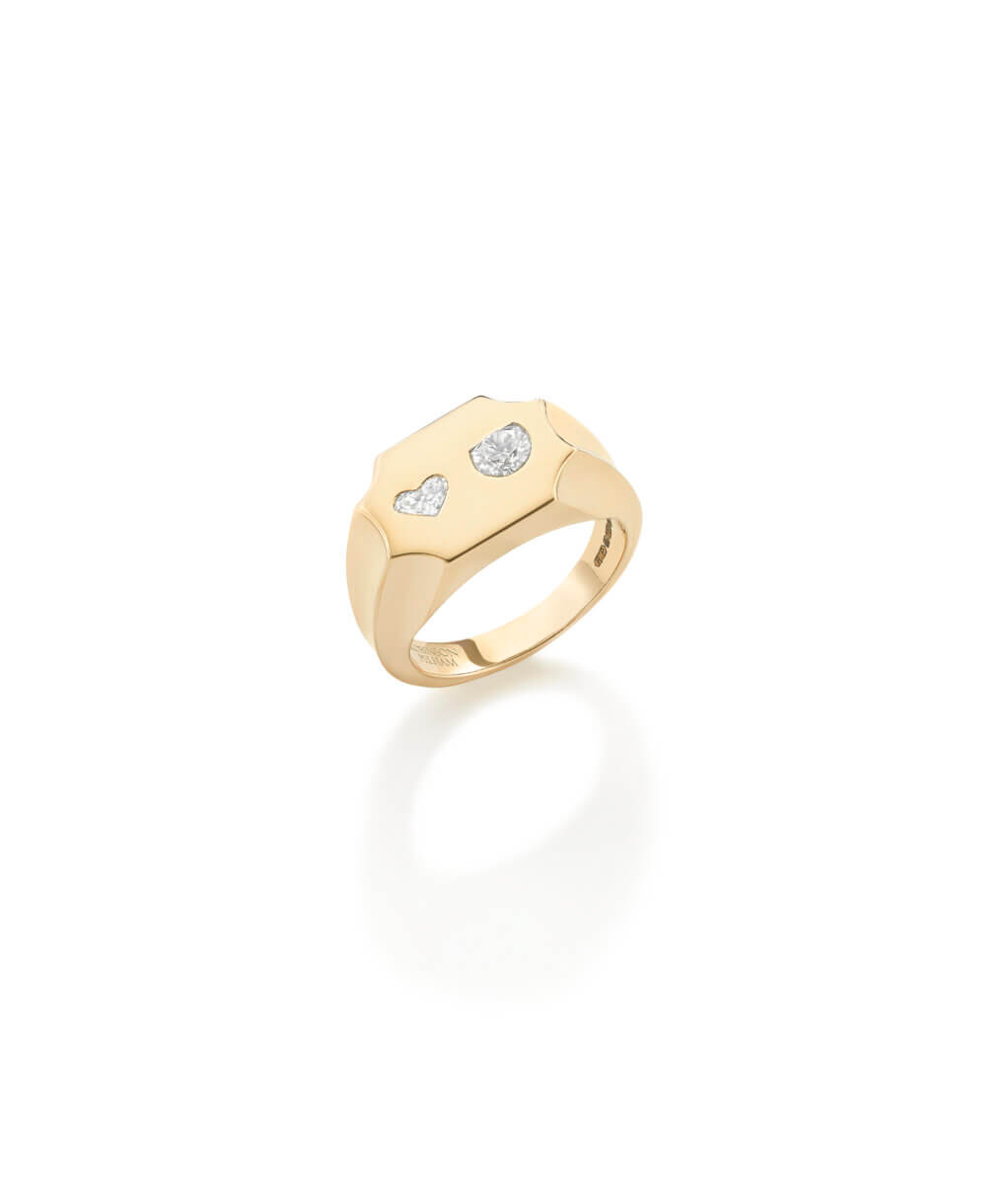 To quote Hugh Grant's opening monologue in the romantic comedy, the jewels are a delightful way to be reminded that "love actually is all around."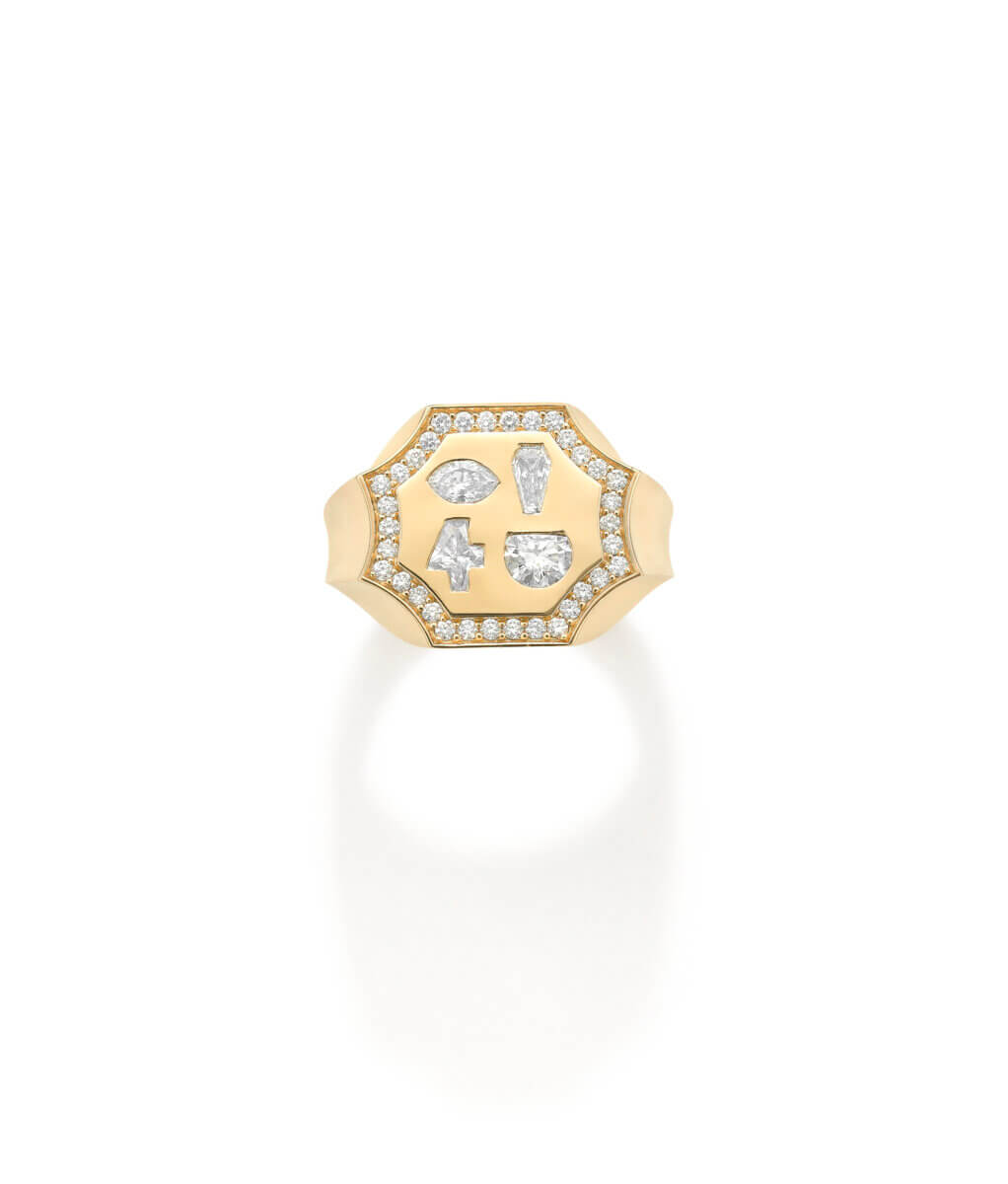 The Founder and Editorial director of the online fine jewelry magazine The Adventurine, Marion Fasel is as well known for trend forecasting as her comprehensive knowledge of jewelry history. Her tenth book on 20th century jewelry design B is for Bvlgari: Celebrating 50 Years in America was published on December 16, 2022.