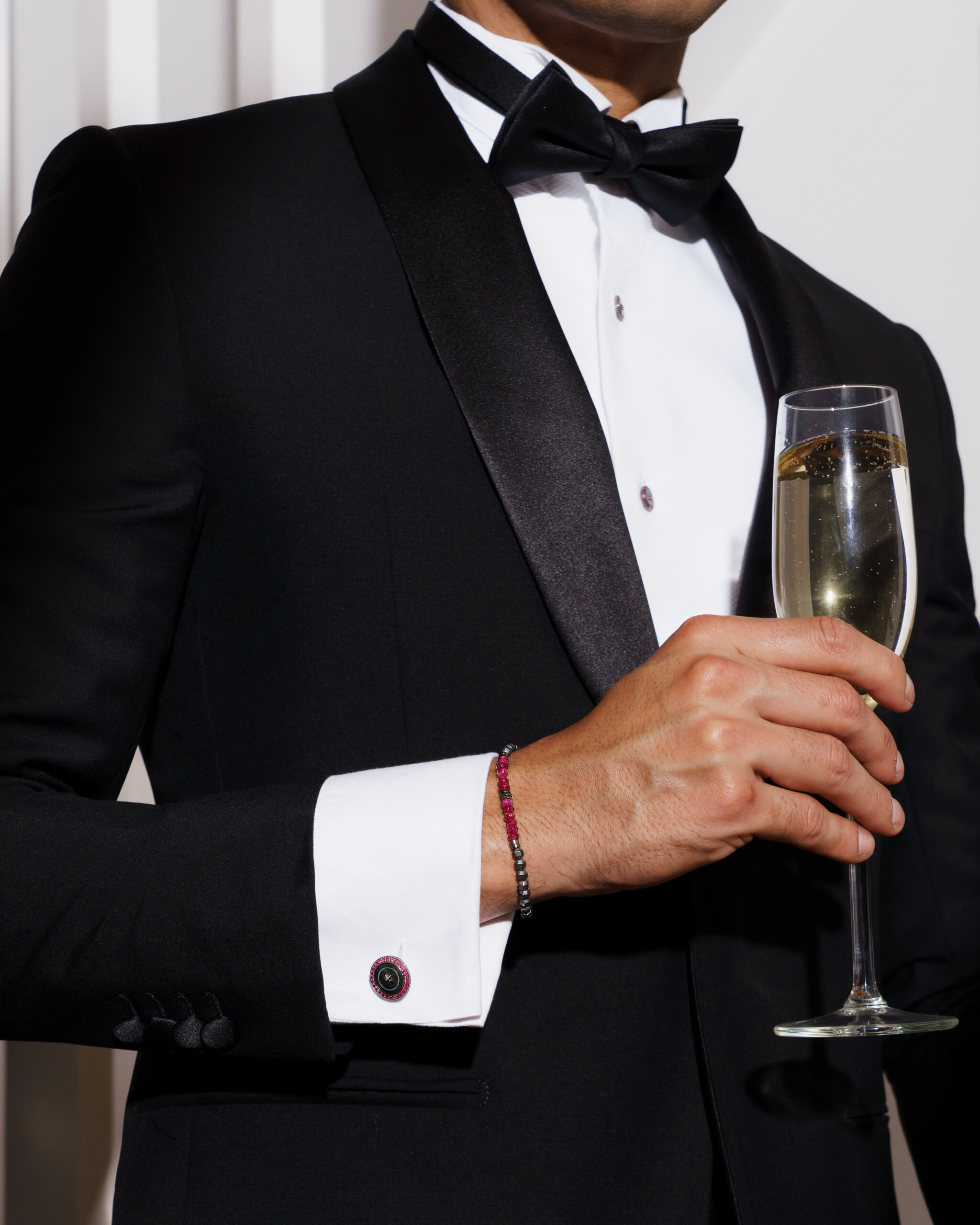 May 22, 2023
J
une marks the start of Wedding Season, and with that, Wedding Season Style! Maybe it's my penchant for 18th century British authors, but I've always been curious about the "proper English wedding," and I wanted to dig a little deeper into the nuances between English customs and those in the states, specifically as it relates to sartorial mores. As purveyors of distinguished accessories for men, I thought that British-based brand Tateossian could give us some insight, so we tapped into their expertise and got even more than we bargained for; we also got a brief breakdown of several global, nuptial traditions.
The below post is excerpted from a blog first posted on May 23 on the Story section of Tateossian's website and includes illustrative images from other COUTURE designers and brands.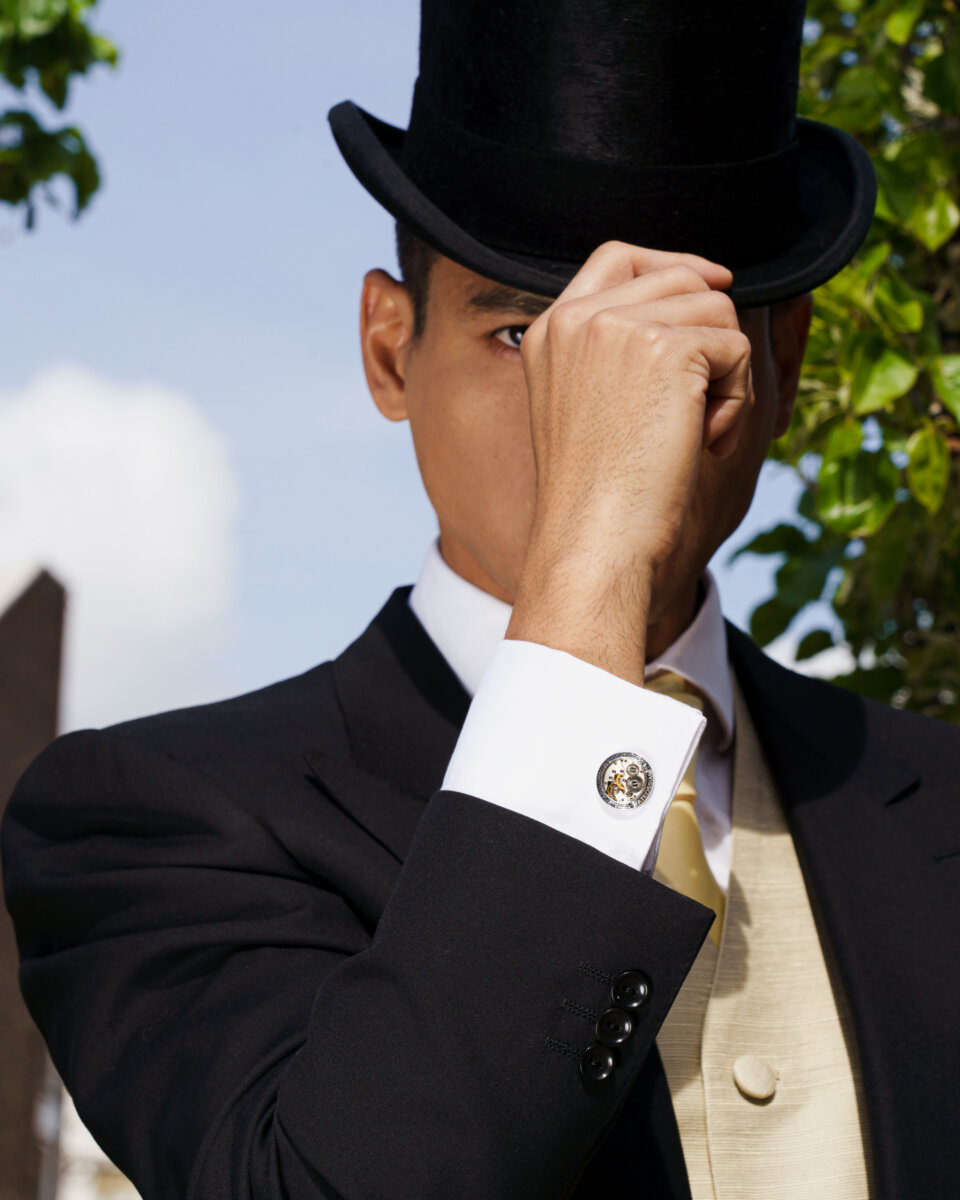 British and American Wedding Traditions
Dressing for such a joyous occasion is a fine art, no matter how you fit into the affair. The white dress, the tuxedo, the bridal party — although they may seem very similar, British and American weddings have slight differences. Most notably, it's quite common for female guests to don hats at a British wedding, a fashion statement that the Royals help keep in style. The British ceremony is also considered less formal than its US equivalent. American brides throw both their bouquet and garter while British brides usually opt only for the former.
But in both cultures, the exchanging of wedding bands overlaps. More than just a declaration of weddedness, this tradition originated from the ancient Romans, who believed that the vein in the left ring finger, also known as the "vena amoris," ran directly to the heart.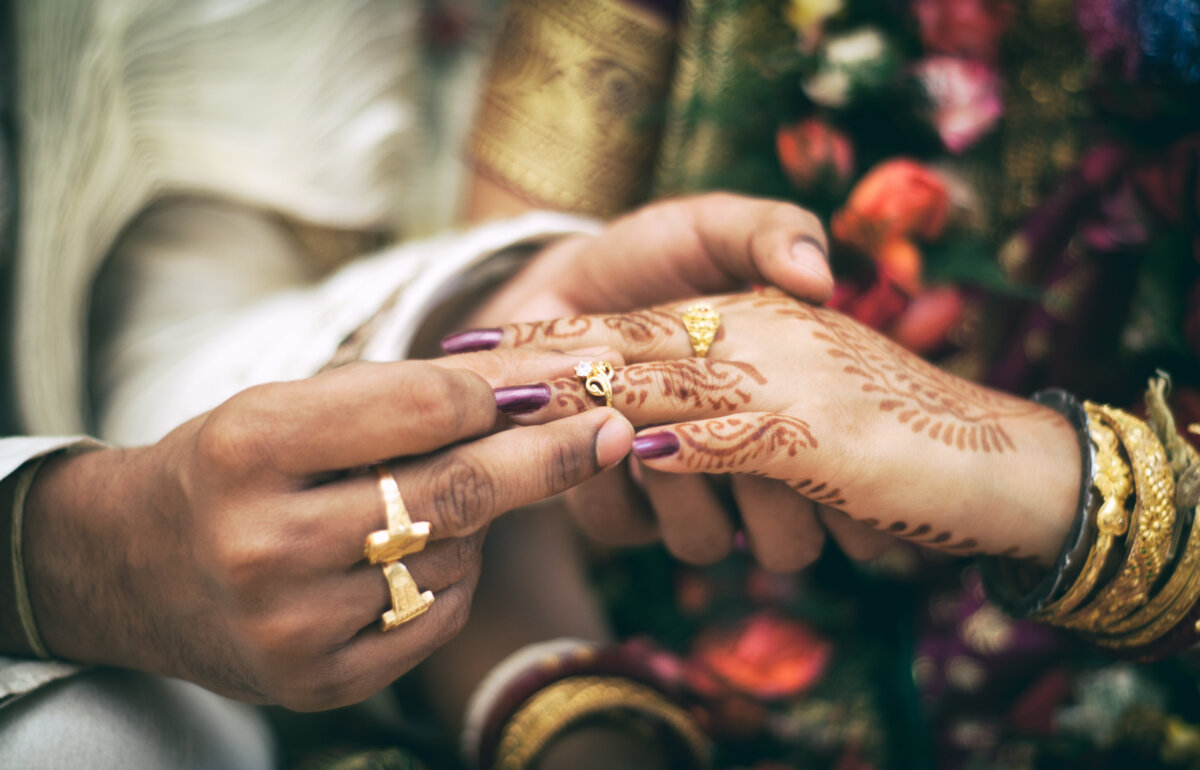 Wedding Jewellery Around the World
Indian wedding ceremonies are known worldwide for their elaborate and vibrant celebrations, steeped in cultural and religious traditions that date back centuries. The ceremonies are usually multi-day affairs, filled with music, dance, food, and family, and they vary greatly depending on the region, religion, and customs of the couple and their families. The bride's hands and feet are decorated with intricate henna designs. They often don heavy gold jewellery, including necklaces, bracelets, and earrings, as a symbol of prosperity and wealth.
In China, you'll see the bride wear red as it's seen as a lucky colour and associated with happiness, love, and prosperity. Similar to Indian brides, they also stack on gold jewellery which complements the red of their gown.
In some African cultures, brides wear brightly coloured clothing and jewellery made of beads and shells. These pieces of jewellery are often handmade and unique, and they are passed down through generations. The jewellery is believed to bring good luck and ward off evil spirits. The bride isn't the only decorated one as the groom showcases his new symbol as a husband with his own jewellery.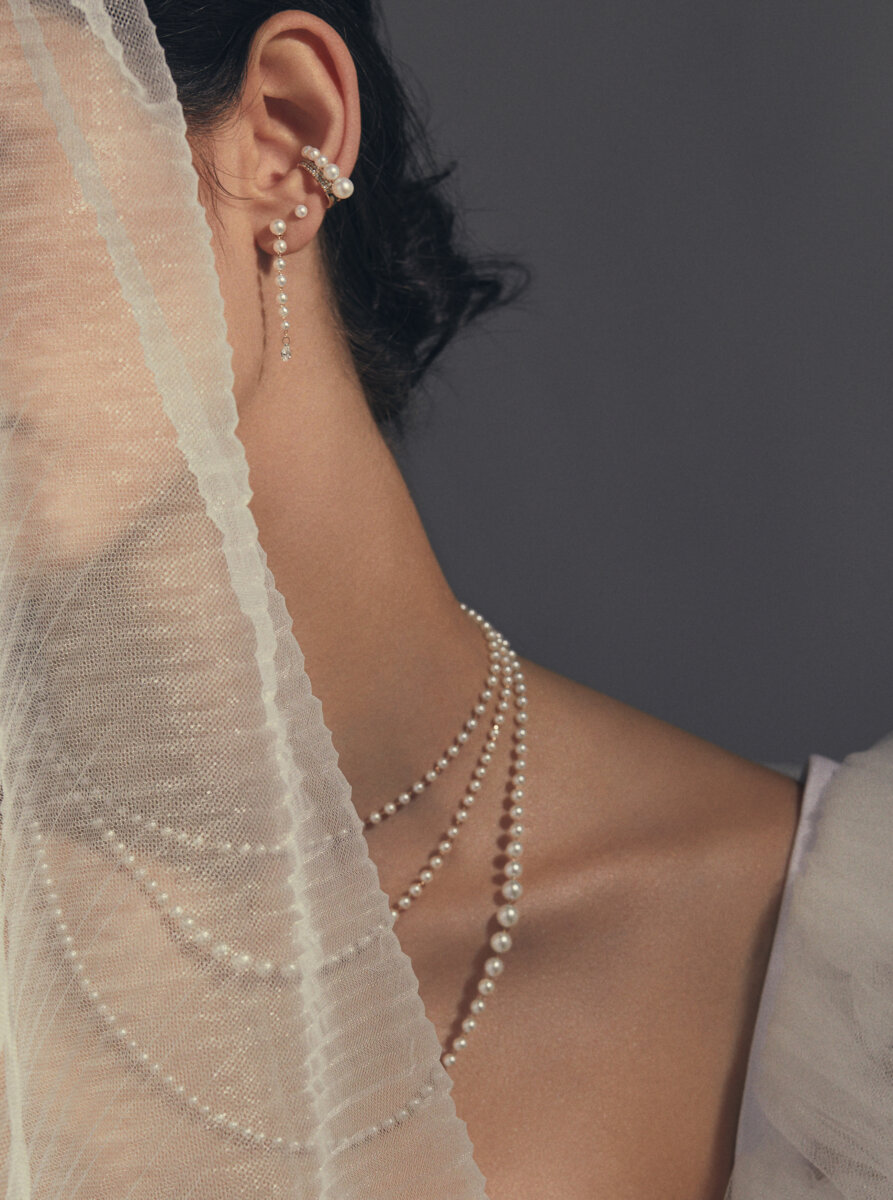 In Japan, the bride does wear white. For the big day, she puts on a traditional white kimono called a shiromuku, and elaborately styles her hair with combs and pins. She may also wear a traditional headpiece called a tsunokakushi, which is believed to symbolise her resolve to become a good wife. Japanese brides also often wear jewellery made of pearls, which are believed to represent tears of happiness.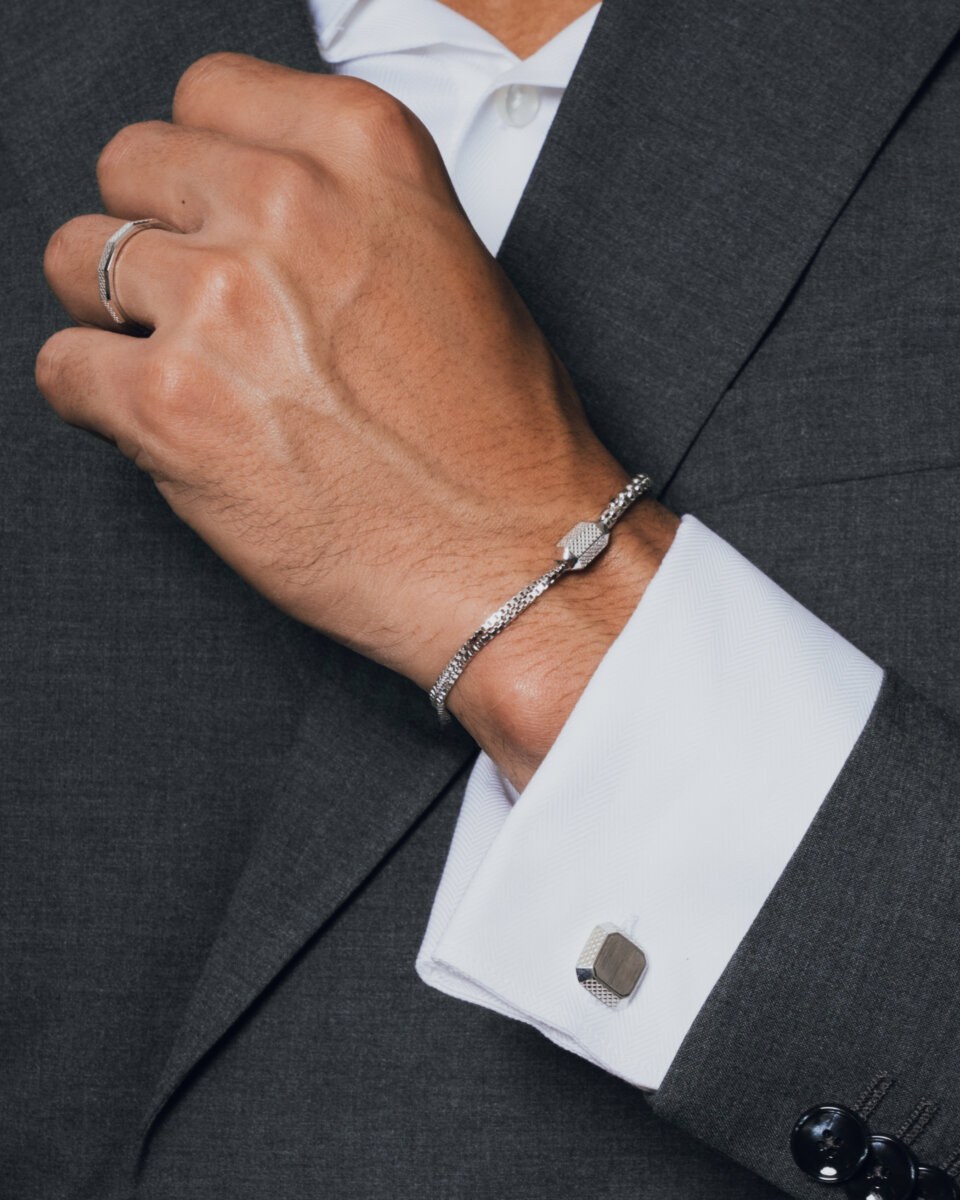 Wedding Style Guide
While we primarily attend weddings to celebrate the couple, we cannot deny it's a brilliant time to enjoy some dressing up. Occasions like these have a well-defined dress code and level of decorum — so it's in your best interest to familiarise yourself, unless you're okay to gamble with a tuxedo for a beach wedding.
For a formal or black-tie wedding, a dark suit or tuxedo is the preferred option. Cufflinks, a watch or a bracelet will be the better choice of accessories as a necklace would be lost beneath your collar.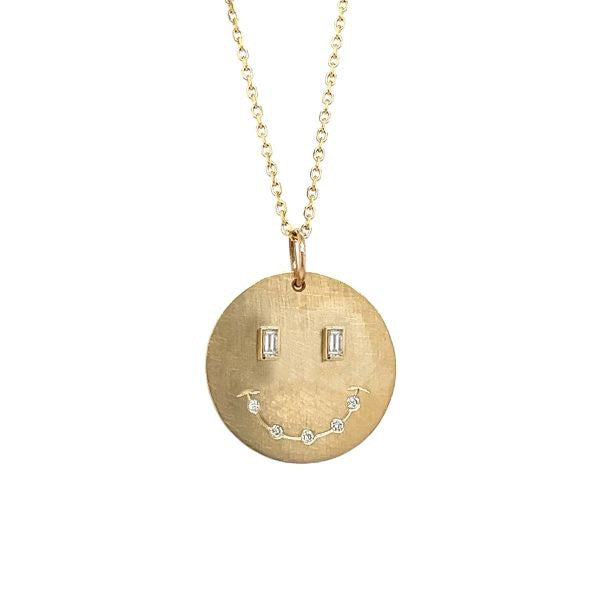 A semi-formal invite still means a suit but a tie is up to your preference. An open collar begs for a necklace but layers would be too overpowering. A simple pendant will keep you looking sleek.
Casual affairs are an indication to leave the shirt studs at home. A crisp white shirt and smart trousers will still have you looking polished, and can be styled with most accessories that are appropriate for the weather and location.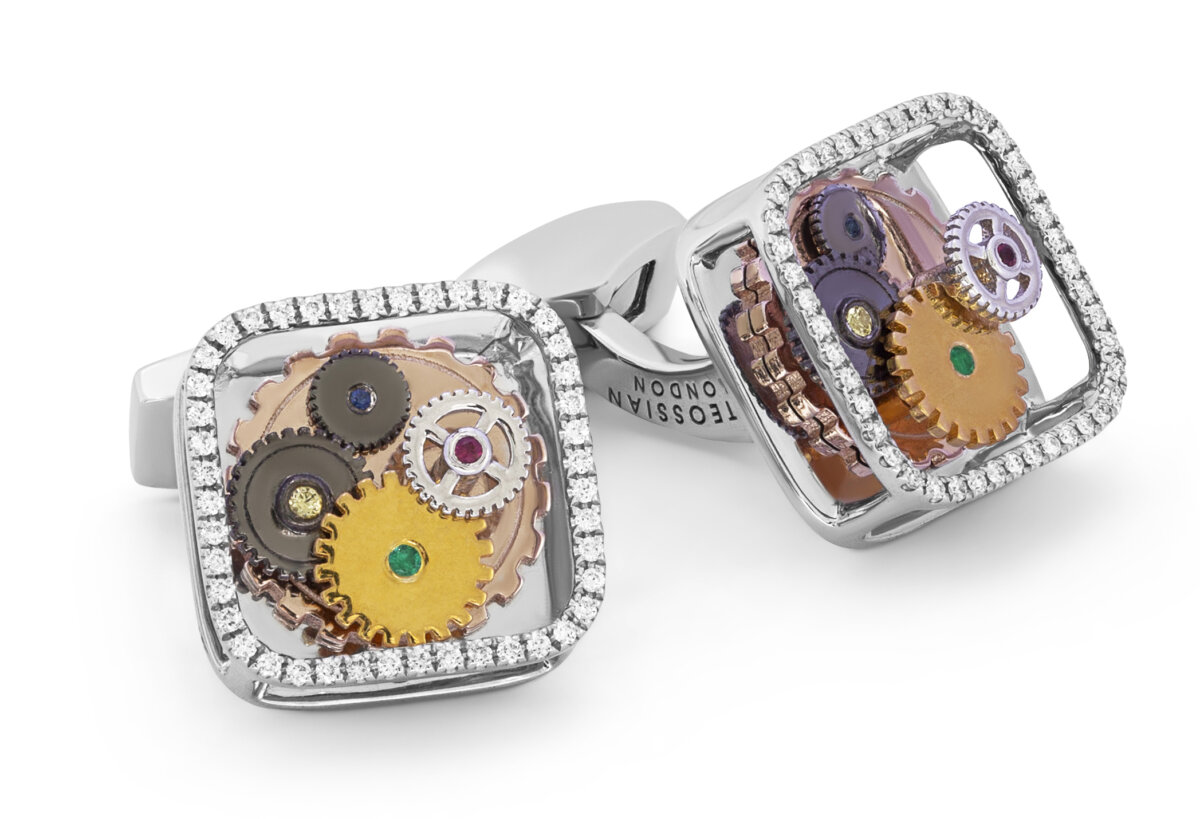 Ultimately, the key to dressing for a wedding is to strike a balance between looking stylish and being respectful of the occasion. You can never go wrong with silver or gold but if you still want to add your own personality, opt for an interest piece that still retains a high level of refinement.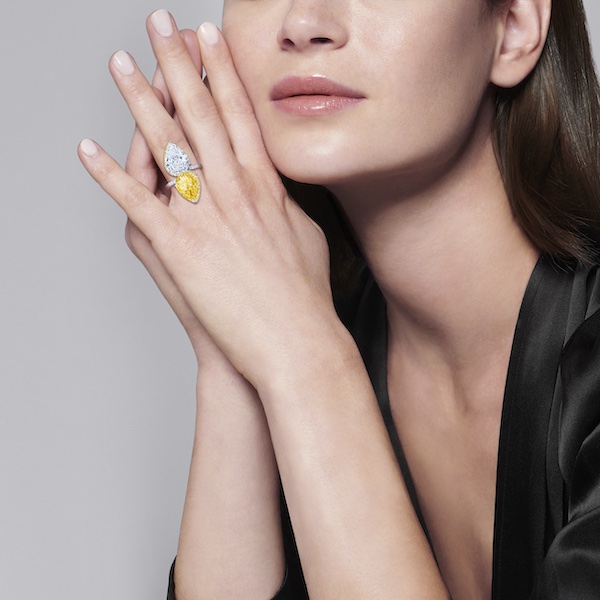 Engagement Rings – Diamonds
A wedding band and engagement ring should be the two pieces of jewellery that receive the highest level of consideration. They are the accessories that you'll wear for the rest of your life, so it's important to choose a design that you love and that reflects your personal style.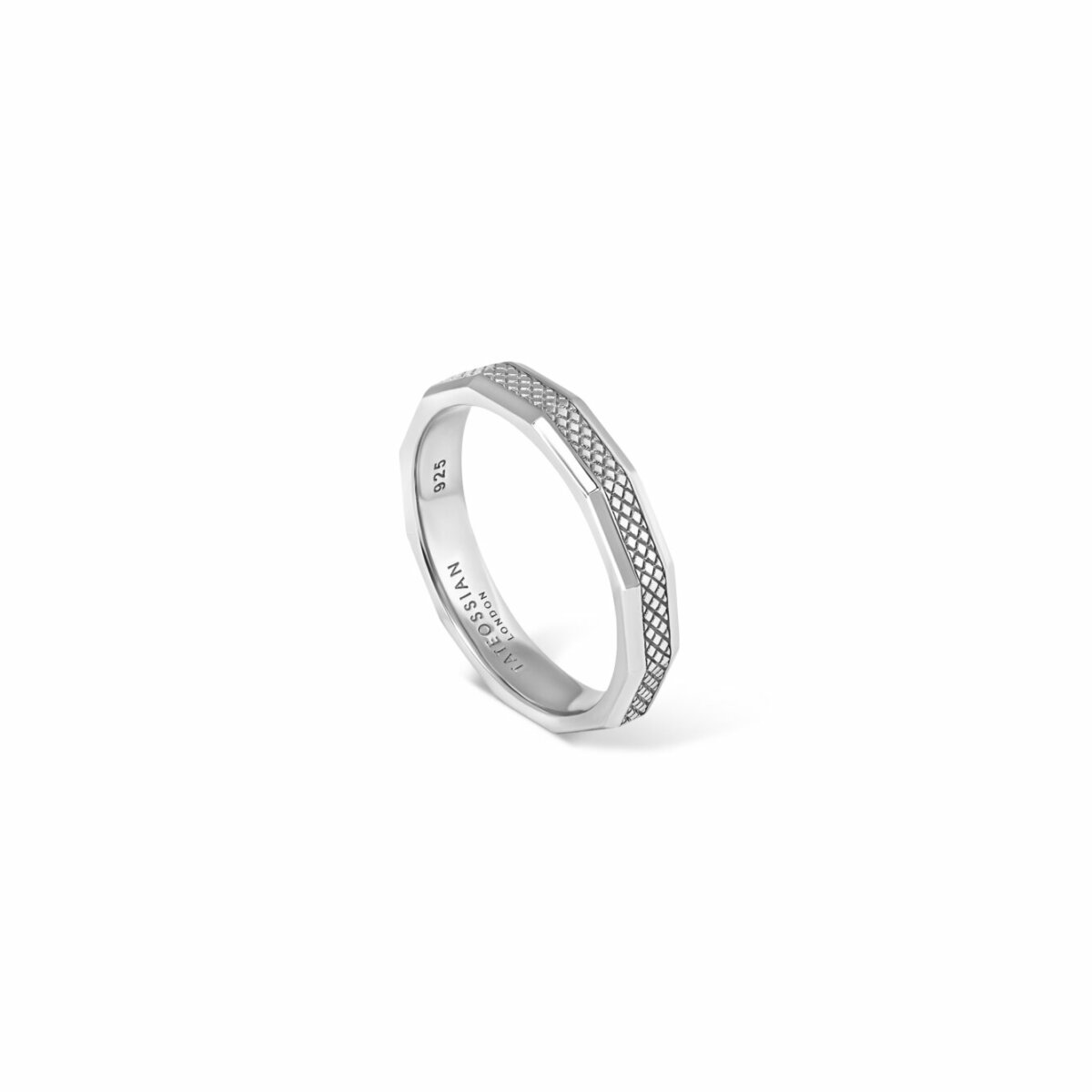 Tateossian's Signature Band is a wide band-style ring that proudly shows off your wedded bliss. The rhodium-plated sterling silver ring boasts a domed effect and a signature diamond pattern around the edges, representing true luxury style.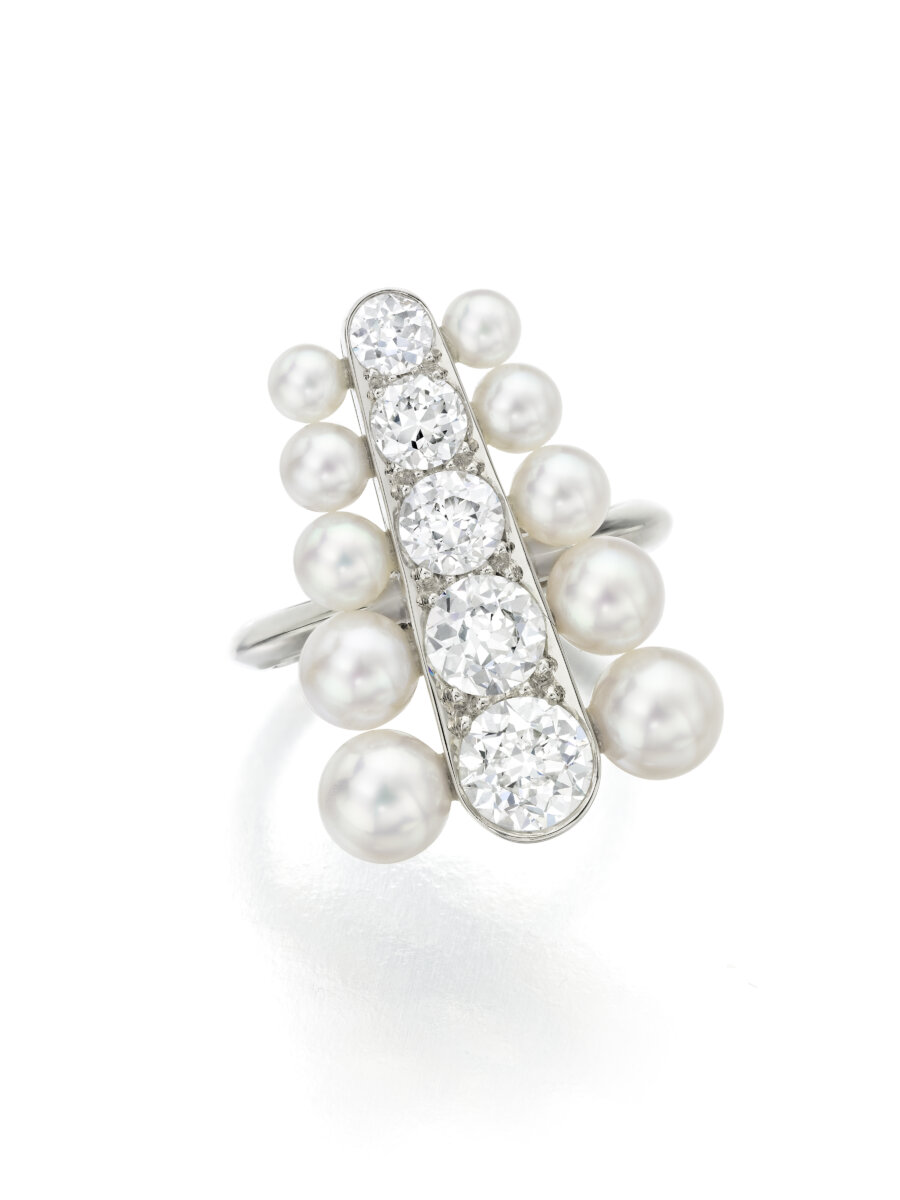 Pearl Jewellery for Her
Pearls are the epitome of elegance, and there's no better time to embrace them than during wedding season.