May 16, 2021
Catherine Sarr's journey — starting in Paris and spanning across three continents — is the heart and soul of Chicago-based ALMASIKA fine jewelry. A fusion of art, design and culture informs each creation, embracing global traditions to create jewelry rooted in the universal symbols, shapes and stories that transcend cultural boundaries. ALMASIKA's harmonious sculptural forms and abstract flowing lines define its simple elegance in designs made from 18 karat gold with natural, conflict-free diamonds and precious gemstones.

Embraced by notable women in all fields: independent thinkers who are curious, cultured and dynamic, ALMASIKA has been seen on luminaries including Zoë Kravitz, Reese Witherspoon, Alicia Keys and Lizzo for her Time magazine cover for 2019 Entertainer of the Year.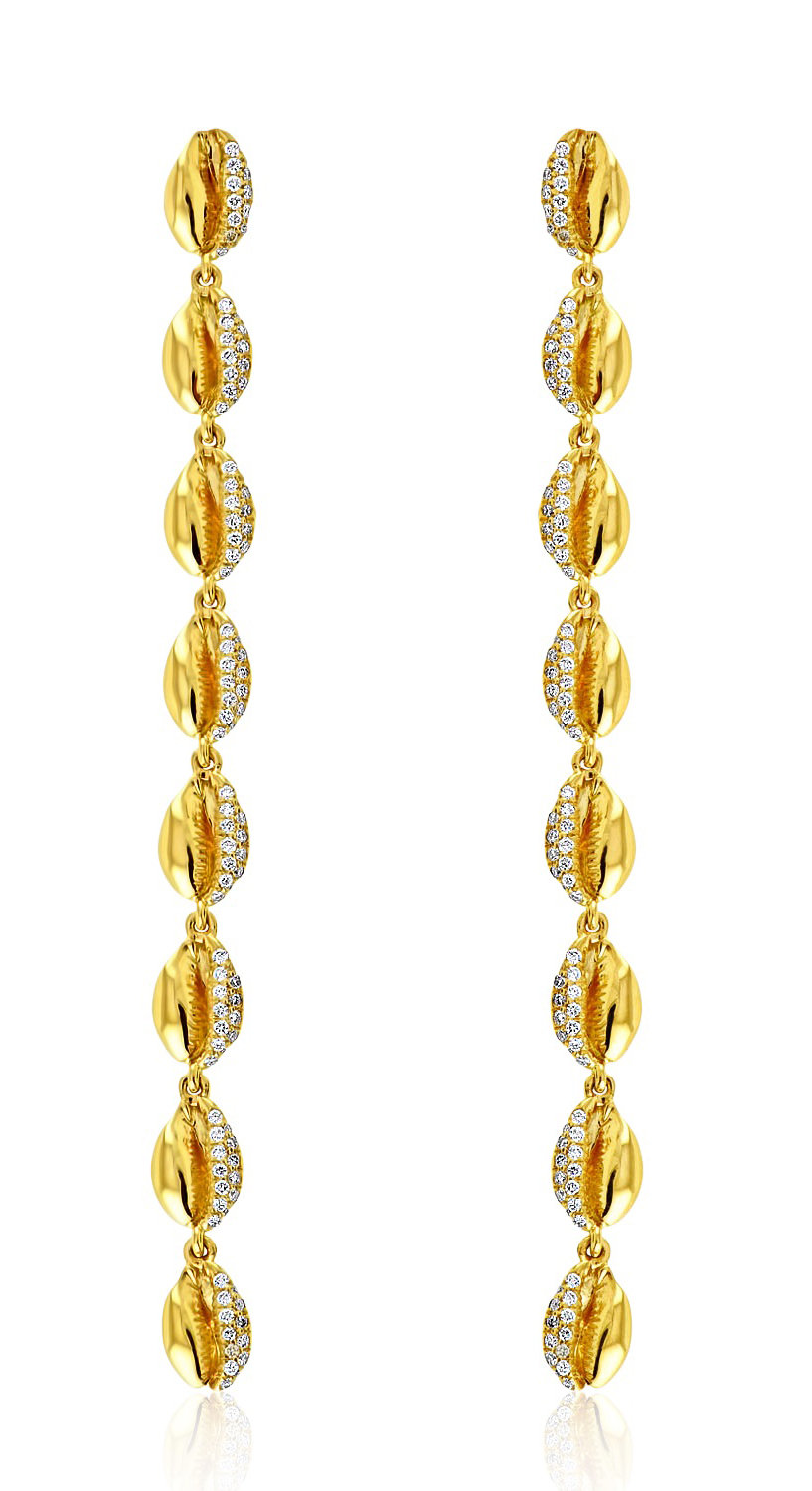 "So much of what I dream up is a direct reflection of the creatives I encounter in my life, from architects to art historians to engineers and artisans," Sarr explains. "Cultural craftspeople act both as interlocutors and sources of inspiration, setting in motion an artistic and intellectual dialogue." A collector herself, from photography to sculpture to painting, Sarr's practice is inextricably linked to her appreciation of creative composition.

Sarr's heritage also played a pronounced role in the chic, sculptural style that is the hallmark of ALMASIKA jewels. Born in Paris to parents from Benin, a West African country famous for developing a sculptural art form in bronze casting of high quality, the origins of ALMASIKA stems from ALMASI, the Swahili word for diamond, and SIKA, or gold, as its known in numerous West African languages.
For ALMASIKA's signature collection Le Cauri Endiamanté, Sarr revisits a storied symbol of spirituality: the cowry shell. From antiquity to the late 19th Century, cowries have been used as ornaments and currency, becoming synonymous with wealth and fortune. "When I debuted Le Cauri Endiamanté, I wanted to pay homage to this ancestral symbol of abundance, which I reinterpreted for the collection in gold and diamonds," Sarr says. The Berceau collection — named after the French word for cradle — pays homage to tradition, reinterpreting ancestral decorations that become an extension of the natural human form. The design is inspired by The Great Rift Valley, a series of contiguous geographic trenches believed to be the cradle of humanity. Her newest collection, Sagesse, is a collection of ancient symbols representing traditional wisdom. An expression of proverbs related to life and human aspirations, sagesse — the French word for wisdom — combines the time-honored and the contemporary through distinctive minimalist talismans.

Sarr lives and works in Chicago with her husband and four children; two sons and twin daughters.