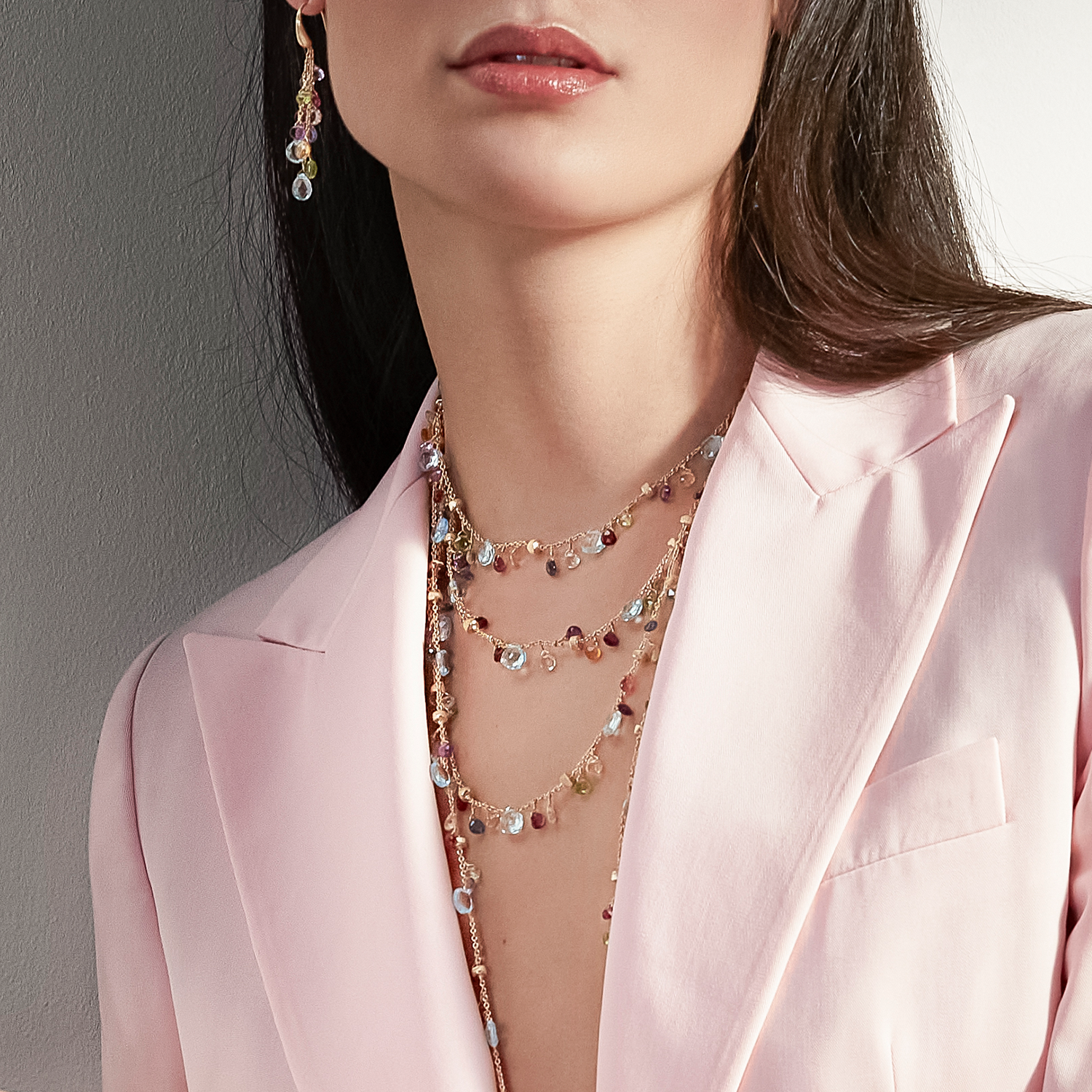 May 25, 2021
"I remember sitting as a child at my father's workbench and feeling excited by the experience. He taught me this craft and always encouraged me to fulfil my dreams." Marco Bicego
Drawing on an ancient tradition rooted in the Vicenza region, where Italian jewelry was born, Marco Bicego has developed a unique and unmistakable style: the elegance of a refined yet unconventional form of luxury that accompanies women in their daily lives. A true icon of Italian craftsmanship, his creations are inspired by the organic forms of Nature.
Each Marco Bicego piece is, by definition of the design and production process, unique. The jewel tells a story in which each artisan, each time, creates a masterpiece, which stands out for its elegance and versatility, enhancing the style and personality of the woman who wears it.  It is executed by the hands of a master craftsman who forged it depending on their own experience, their specific skill set, and their own passion. This talented team specializes in one of three 18K gold categories: Coil, Gemstone and Engraved.
Signature Coil
Marco Bicego's exclusive coil, formed by hand twisted strands created through Marco's signature "corda di chitarra" technique. It is a distinctive element of many of his iconic collections, such as Marrakech, Masai and Cairo. The fun fact is that it was initially created by accident, a simple chain break leading Marco to the beauty of deliberately imperfect jewelry.
Heritage Engraved
The engraved collections: Lunaria, Lucia, Siviglia and more, accentuate the "Bulino" effect, the ancient and artisanal technique of hand-engraving, that gives the gold its unique texture. Honoring this heritage was extremely important to Marco when building the brand identify.
Vibrant Gemstones
Marco's love of gemstones comes from their deliberate and natural imperfections. Each stone has its own fascinating nuance and is meticulously selected for its individual beauty. Paradise, Jaipur and Africa join together to create a contemporary and playful mix of delicate golden chains, soft hand-engraved golden beads, and colorful gemstones.
For Marco, it is a constant evolution of designs in a modern, playful and versatile way to reimagine timeless collections.
"My muse is the everyday woman; one who stands out for her personality and elegance; one who appreciates beautiful things, created with care and with passion."
Marco Bicego