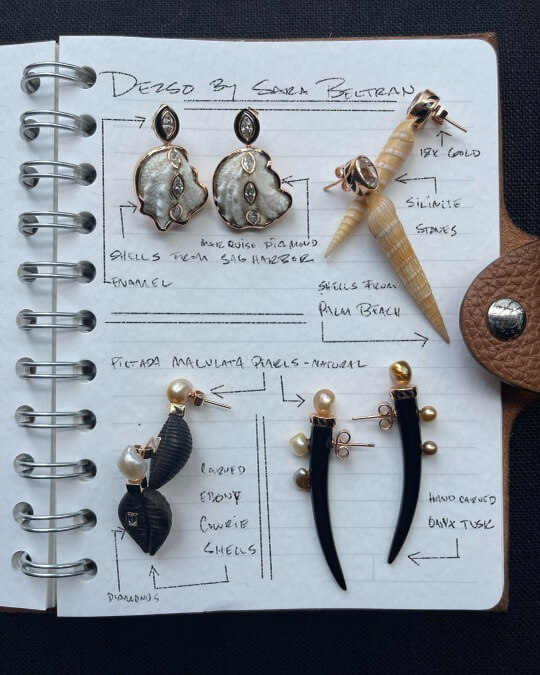 April 05, 2023
T
he brisk day faded away as I entered a largely unmarked storefront into a moody velvet-covered interior. Imagine a tropical opium den with incense burning and jewelry spilling over trays. Sara Beltran's new shop is on a stretch of Greenwich Street that those in the know, know. Mary-Kate and Ashley Olsen's The Row HQ is nearby, and Parisian transplant hotel/restaurant hotspot Fouquet is a few blocks south. The location suits the #iykyk nature of the jewelry line Dezso by Sara Beltran.
The gallery space was designed by Sara and her style is impeccable.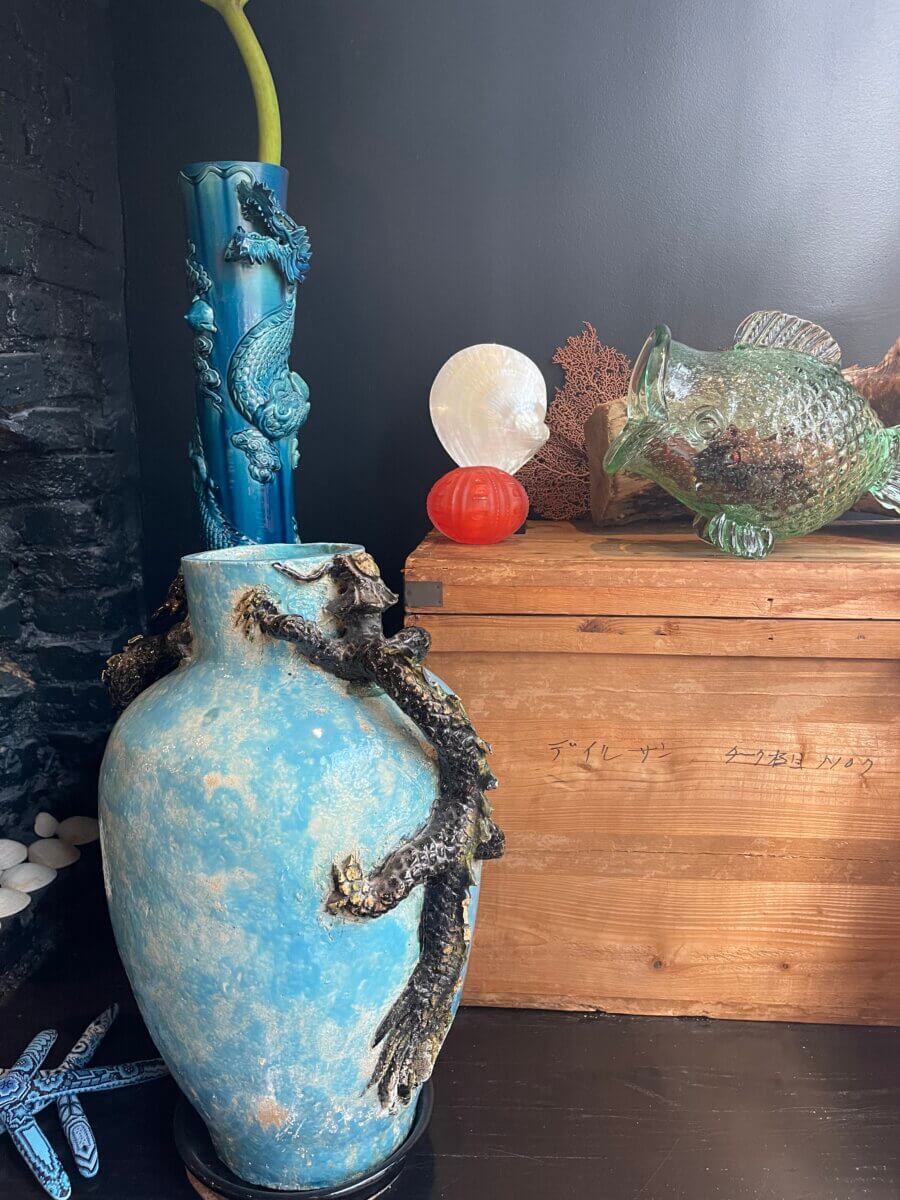 The gallery space was designed by Sara and her style is impeccable. There is an eclectic blend of Asian dragon rugs, gilded palms, burled wood coffee tables and shiny lacquered furniture.
Her work as an interior designer led her to make many of the decor objects on display. Chairs inlaid with bone shark fins, silk tassels with shells attached, and hand-carved tiles are all for sale.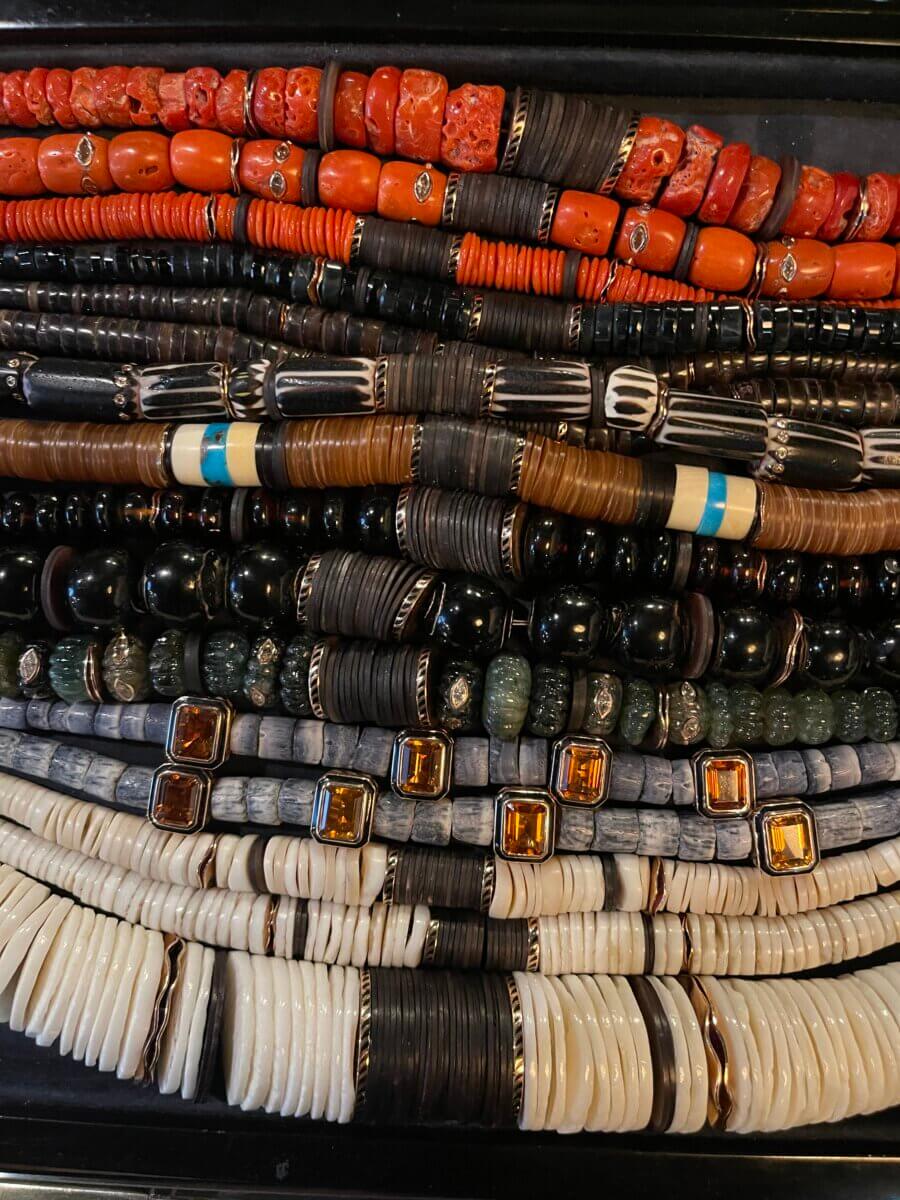 The star of the show, however, is the jewelry. Inspired by the ocean, it's a wild mix of carved sea-creatures, actual seashells, old-mine-diamonds, citrines, natural pearls and more; all combined in a cool, sharp way. It's less surfer dude and more Helmut Newton. It's beach but chic, it's elegant but casual. For example, a coral bead necklace encrusted with diamonds, stacked with shells- is precious enough for an occasion but easy enough to wear daily.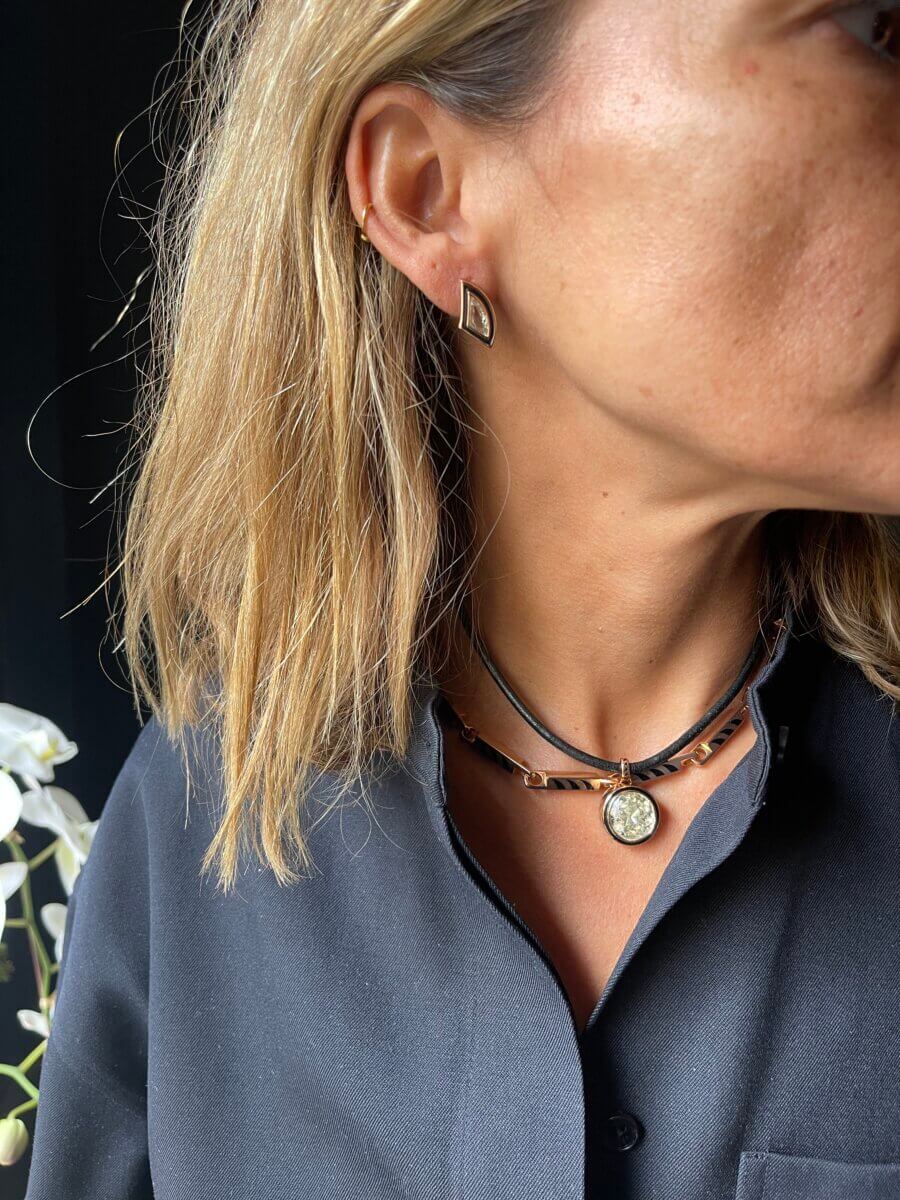 Sara herself is clad in black tuxedo pants and a silk blouse, with a stack of gold and diamond bangles. Around her neck hangs an extremely large diamond on a leather chord. Whether on the tennis court, the beach or in her signature tuxedo, she is always wearing serious jewelry.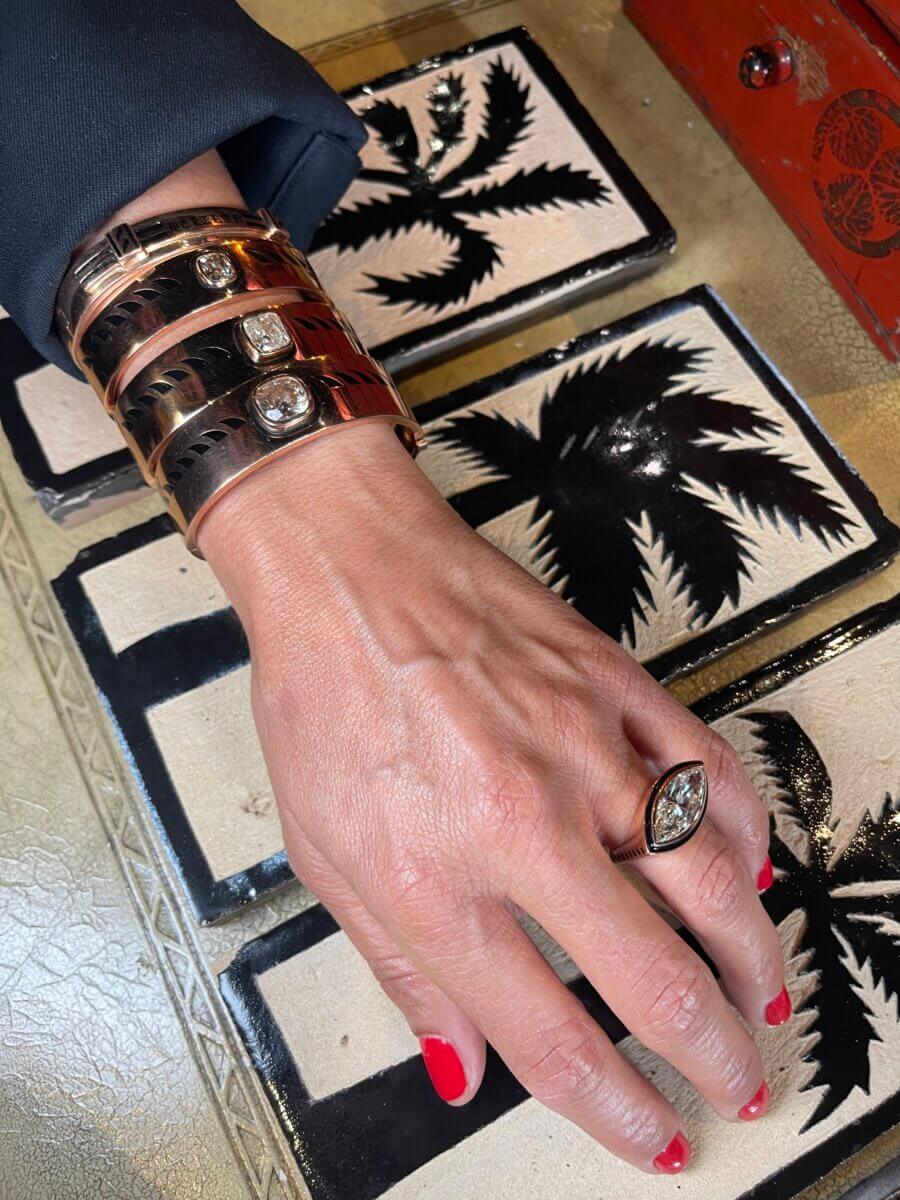 She could teach a masterclass on how to wear jewelry. It's sexy and confident. Sara believes women should not wait for an event to bring out their jewels, "If you're glamorous be glamorous all the time" she says. "Every day is a special occasion, get up and be grateful".