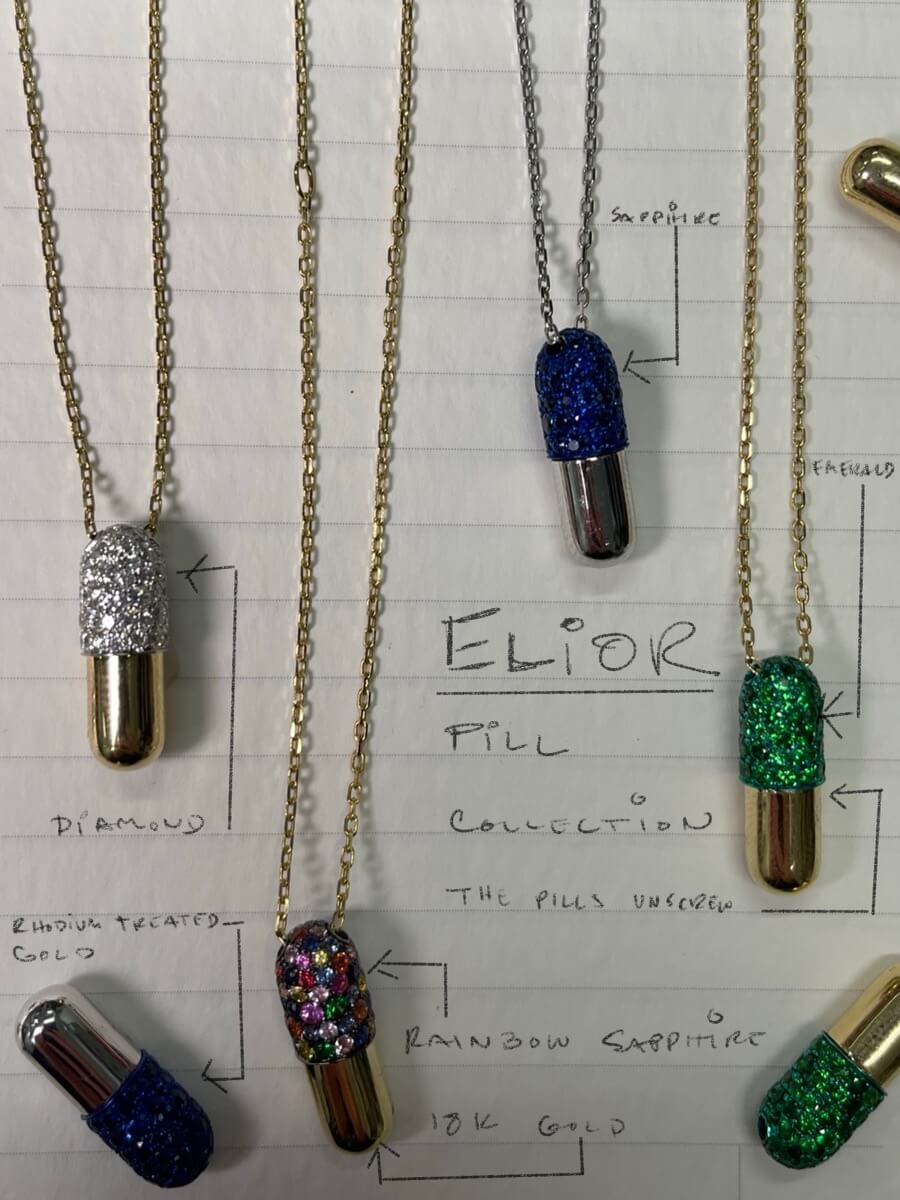 September 21, 2022
E
lior welcomed me into his midtown office and you can tell it was the space of a young creative. Sketches on paper strewn about, mixed with his latest collection and a vape pen sitting prominently on the desk. A bit messy, sure, but indicative of a 27-year-old just making his way in the jewelry industry. He was born into this life, the son of a private- label jeweler, but chose to not follow the straight path in. Rather than just join the business full-out, he launched his own label of gutsy, edgy designs.
Full of promise and ideas, I cannot wait to see what more he does.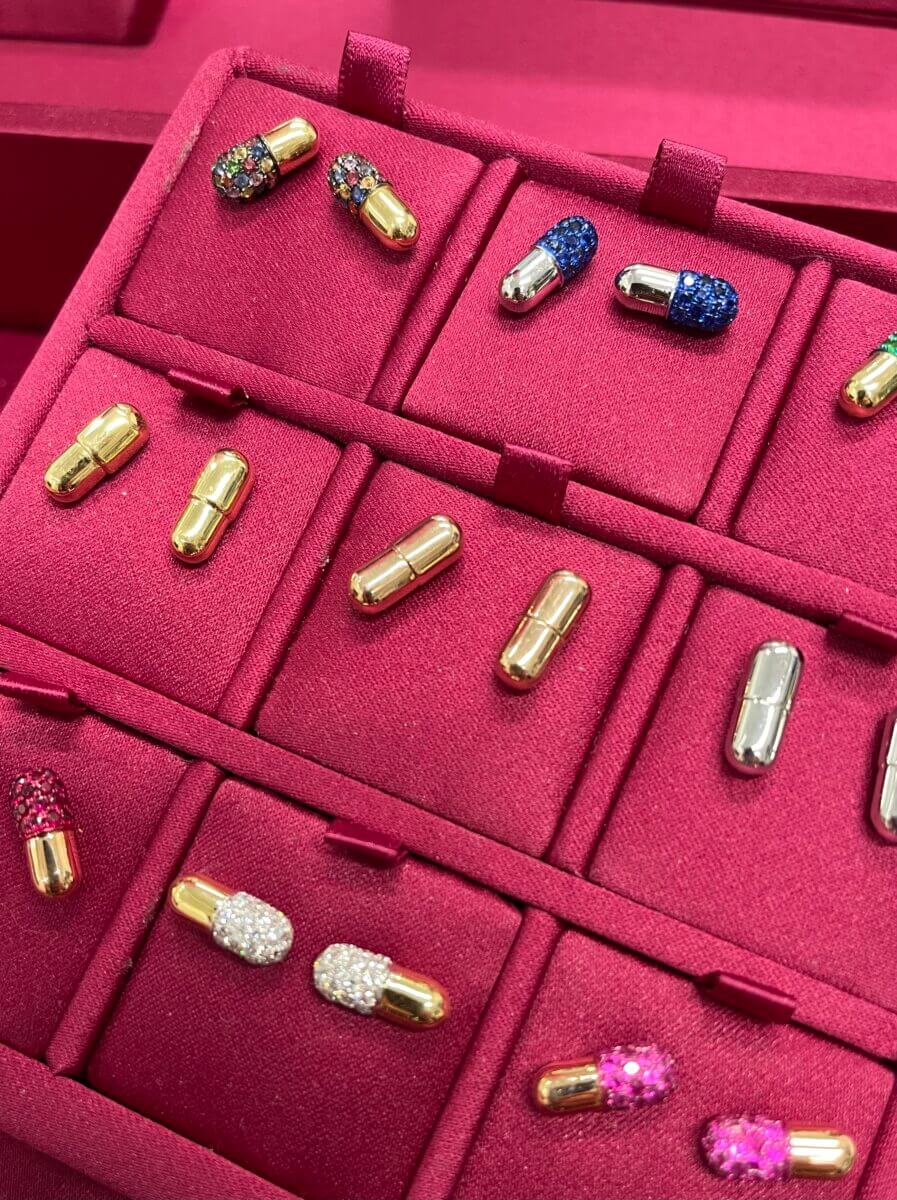 Central to his business is the pill collection, half solid gold capsule and half glittering stones. Each unscrews to hold something inside: perhaps a scroll of paper, a grain of rice, ashes— or something more akin to the movie Cruel Intentions.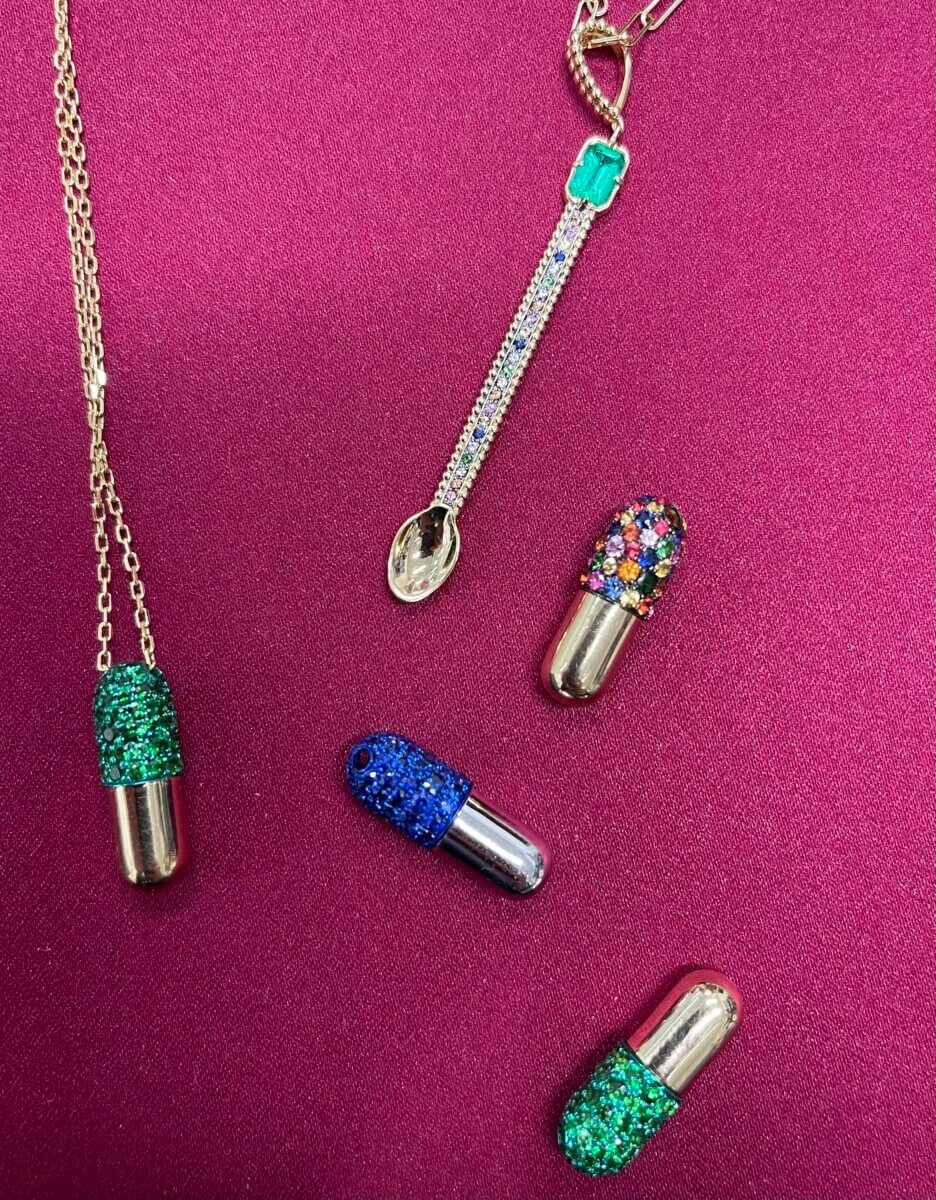 This is his standout piece, in terms of sales and popularity; but what stood out to me is craftsmanship. The pill is perfectly executed. Elior proudly showed his polishing station and molds which help him to make his gilded meds by hand.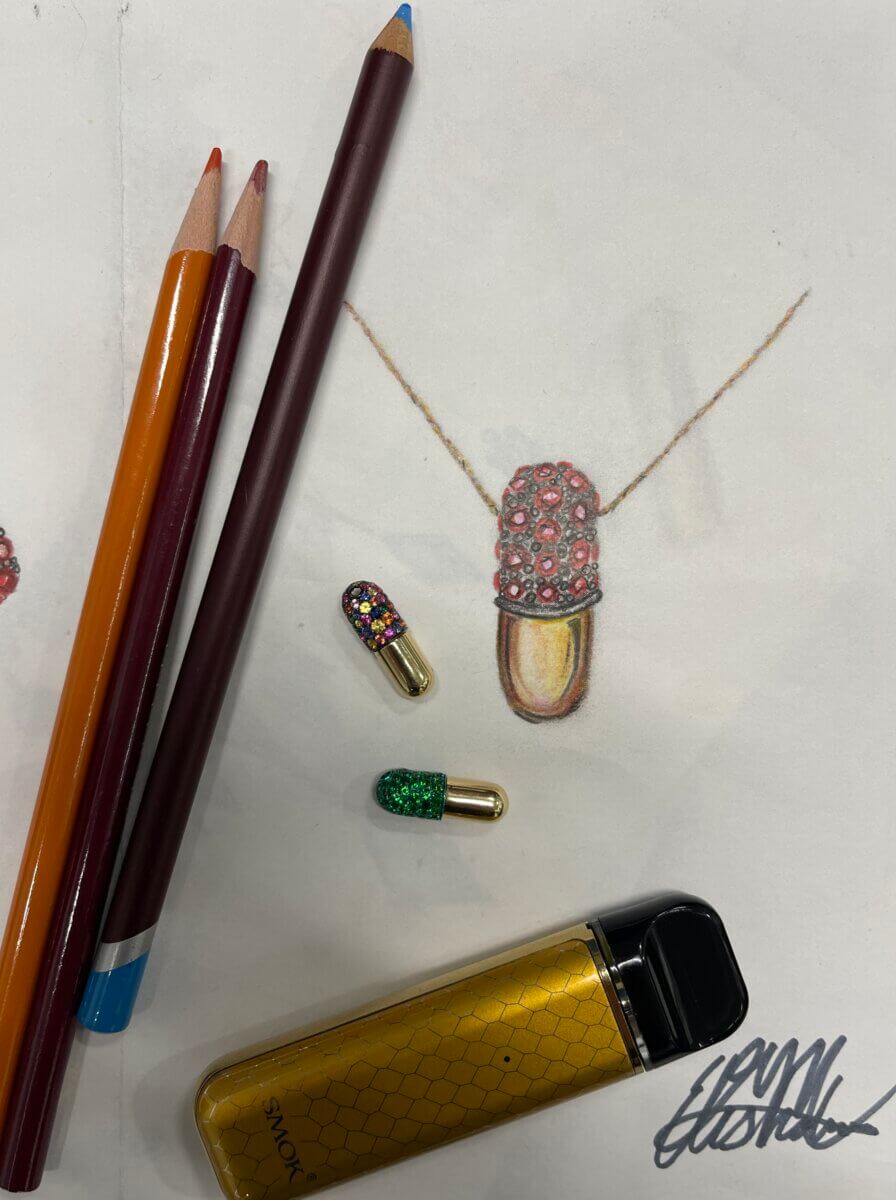 Barney's picked up the pills immediately upon seeing them, but as soon as they arrived in store the retailer shuttered their doors. "It was the highest high and then the lowest low" said Elior.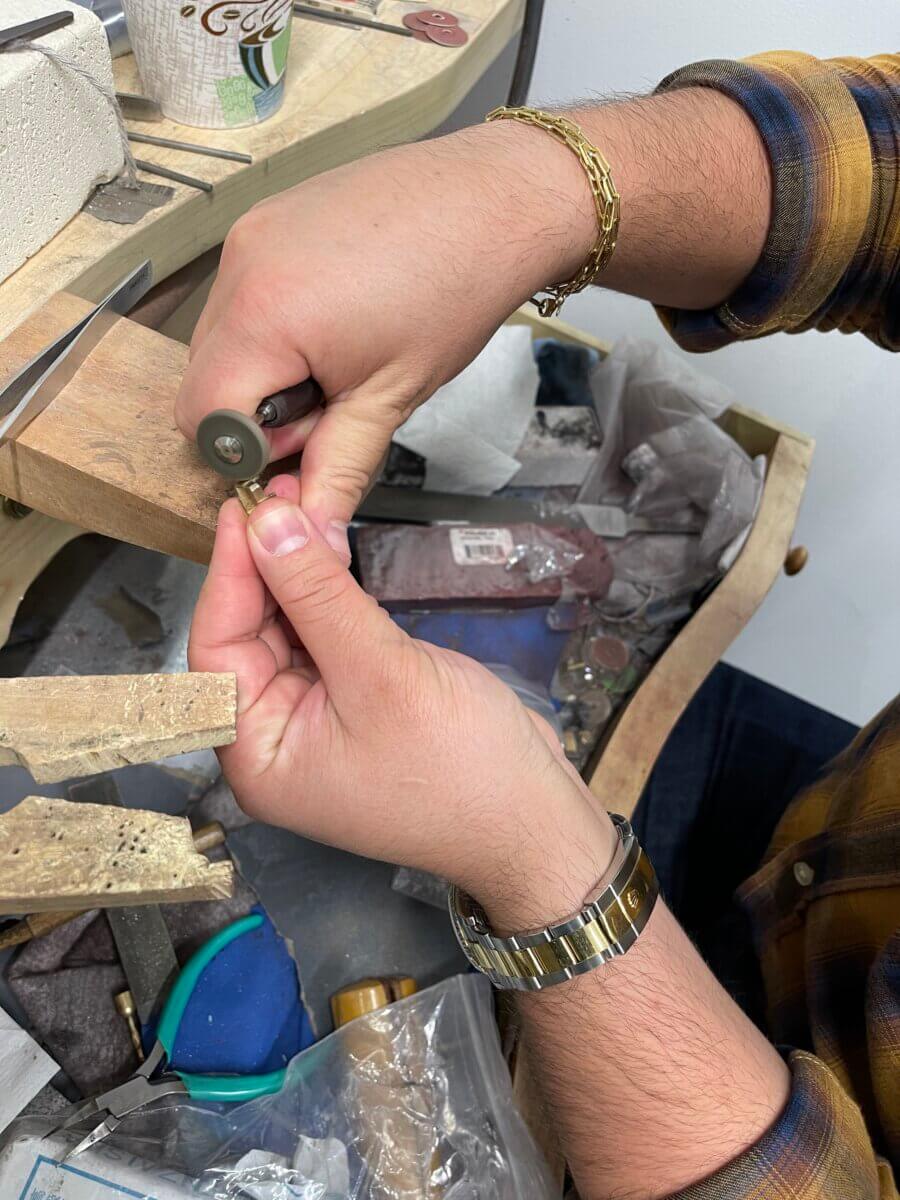 He regrouped, began to sell online and to smaller retailers.  We discussed his future designs, and he plans on looking at his pill as a starting point of a more broad jewelry collection. Riffing off the shapes and textures of the design language he has begun.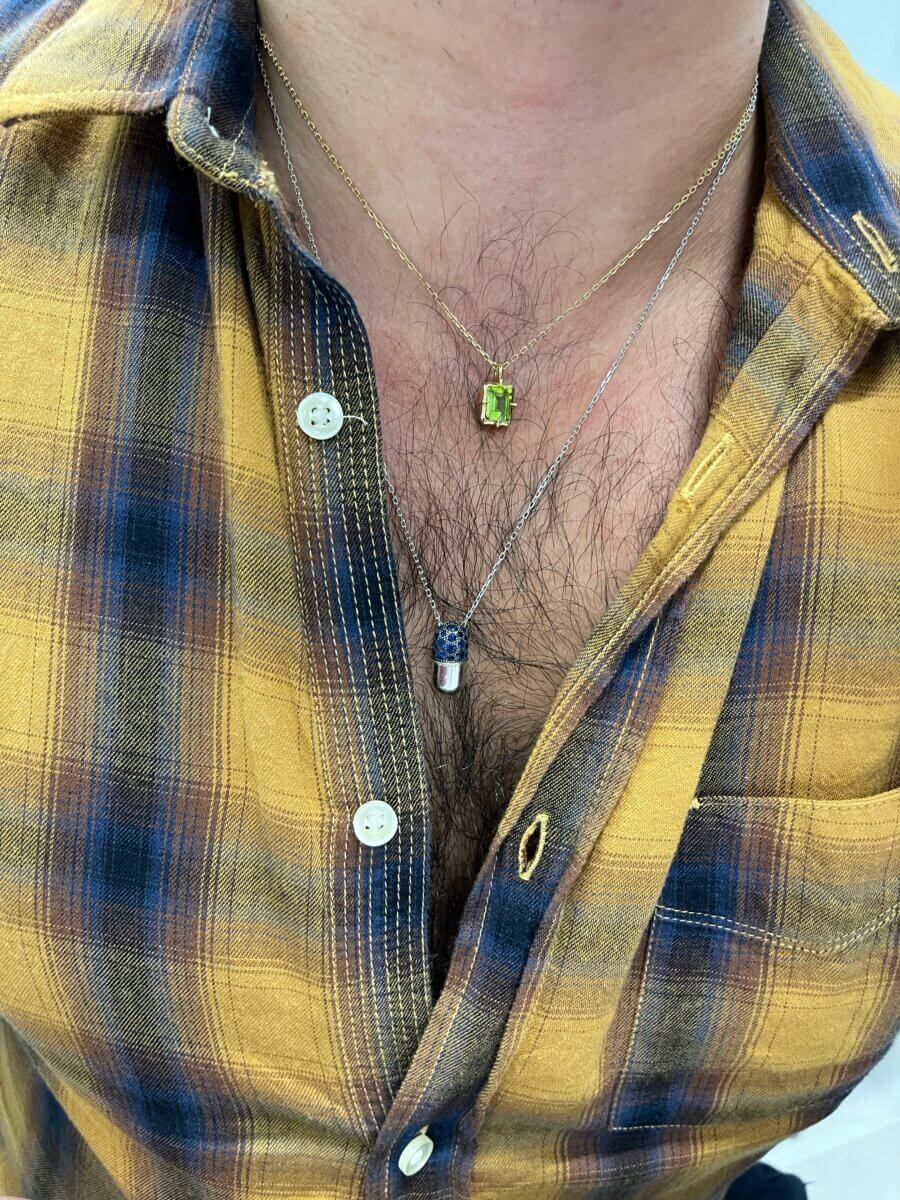 It was thrilling to meet with a jeweler at this early phase of his career. Full of promise and ideas, I cannot wait to see what more he does.