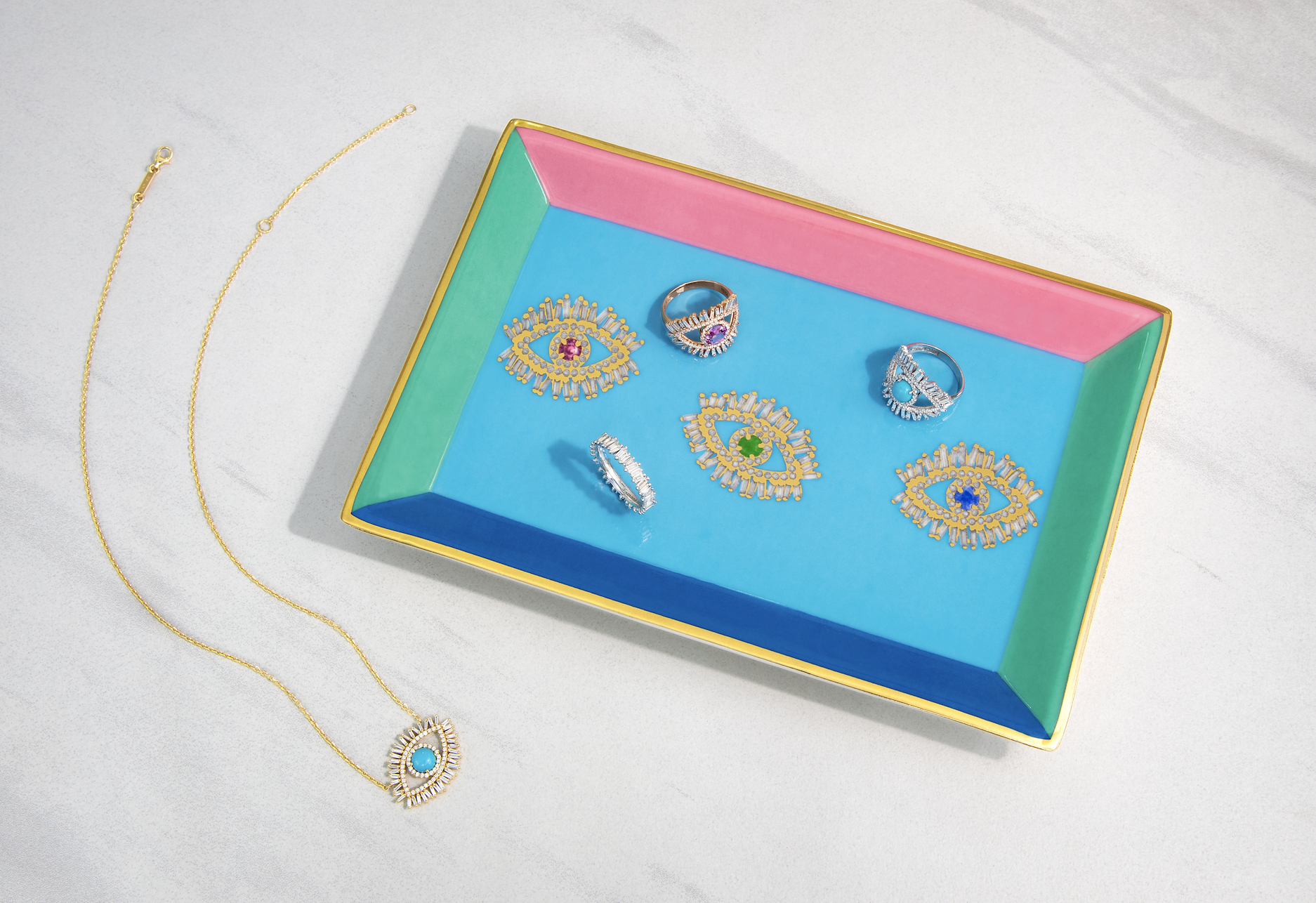 May 19, 2021
Internationally renowned queen of baguettes, Suzanne Kalan, is set to launch her first ever line of interiors pieces in collaboration with leading designer and trend setter; Jonathan Adler.
Jonathan Adler's notorious porcelain trays will incorporate what both designers do best; unique and colorful pieces which will be the focal point to any room. Crafted from high-fired porcelain and painted in a mixture of metallics and eye-popping colors, the trays have been adorned with Suzanne's signature scattered baguette pattern in varying designs.
Suzanne says, "I've been wanting to create a side line of interiors for many years; aside from designing jewellery, interiors is my second great passion. I've always loved Jonathan Adler's creations and over the years have built quite a collection both in my home and office. Jonathan's pieces work hand and hand with my designs so it was only naturalthat I was thrilled when the opportunity to collaborate arose to make a dream of mine a reality."
Jonathan says, "I like to think of my products as jewellery for your home, so working with a jewellery designer as fabulous as Suzanne Kalan to create this custom tray was a total no brainer. I hope people like it as much as I liked designing it with Suzanne."
Each tray will feature Suzanne's unique style of irregular placed baguette gemstones continuing to develop the Fireworks line and launching her into the world of interiors.
Initially being sold directly via Net-a-Porter and the Suzanne Kalan website with further retailers being added imminently.