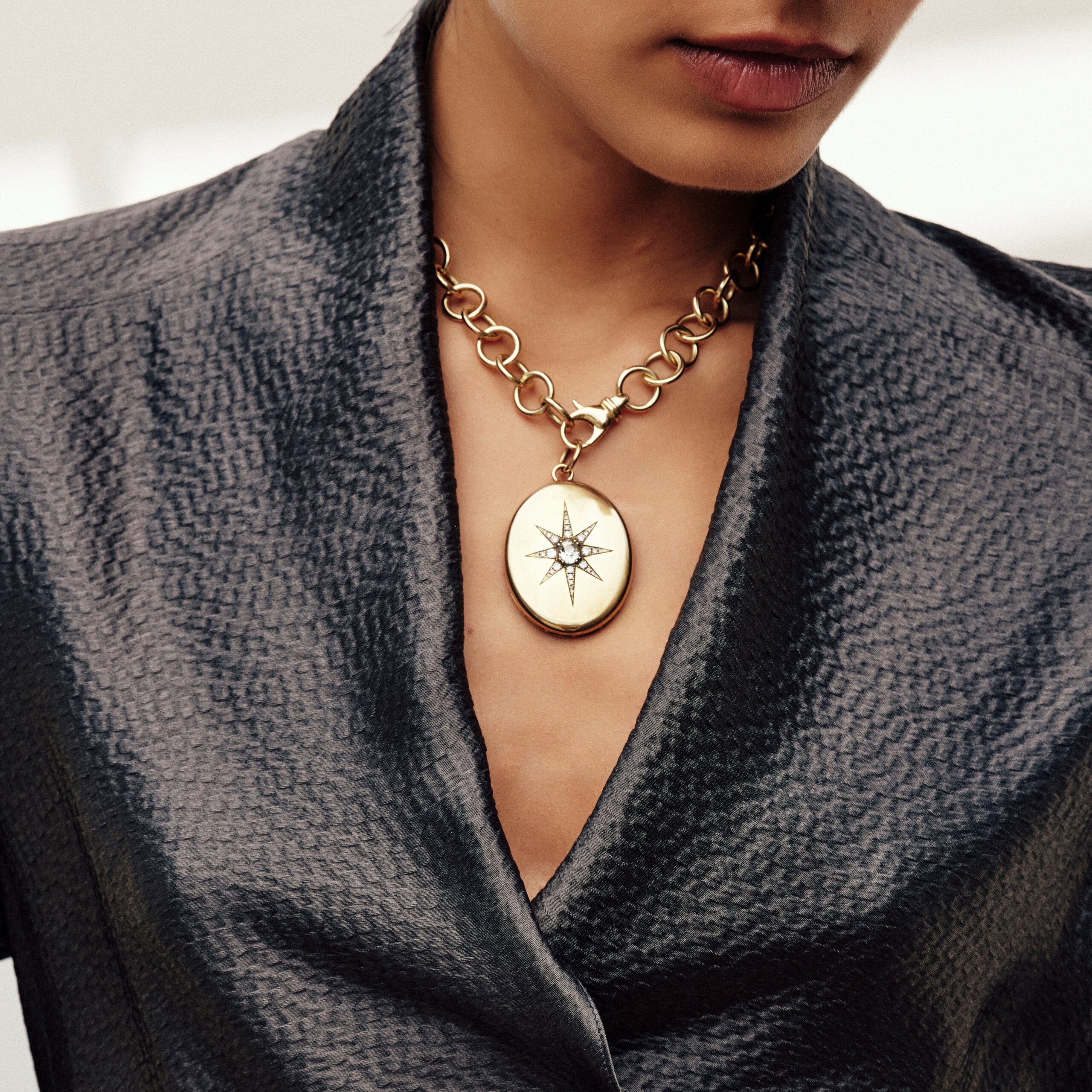 December 20, 2022
O
ne of the many revelations I had when I was reading the landmark publication Ice Cold: A Hip Hop Jewelry History was the importance of chains. Not just any chains, but specific gold chain styles have represented the hip hop jewelry movement at various moments. In the beginning there were the big gold dookie ropes Run-DMC popularized. Styles moved on to several looks including Cuban chains and the Gucci links Pharrell sported in the early aughts. Rap artists didn't just toss these things on. Author Vikki Tobak details how they knew exactly what style of chains they wanted to wear.
All of it got me thinking about the many ways COUTURE jewelry designers express their individual styles through chain necklaces.

Single Stone All of it got me thinking about the many ways COUTURE jewelry designers express their individual styles through chain necklaces. Some look to the distant past for inspiration. Others capture signature styles in their collections through the links of their chains. See a variety of chains from CADAR, PROUNIS, SINGLE STONE and TEN THOUSAND THINGS below.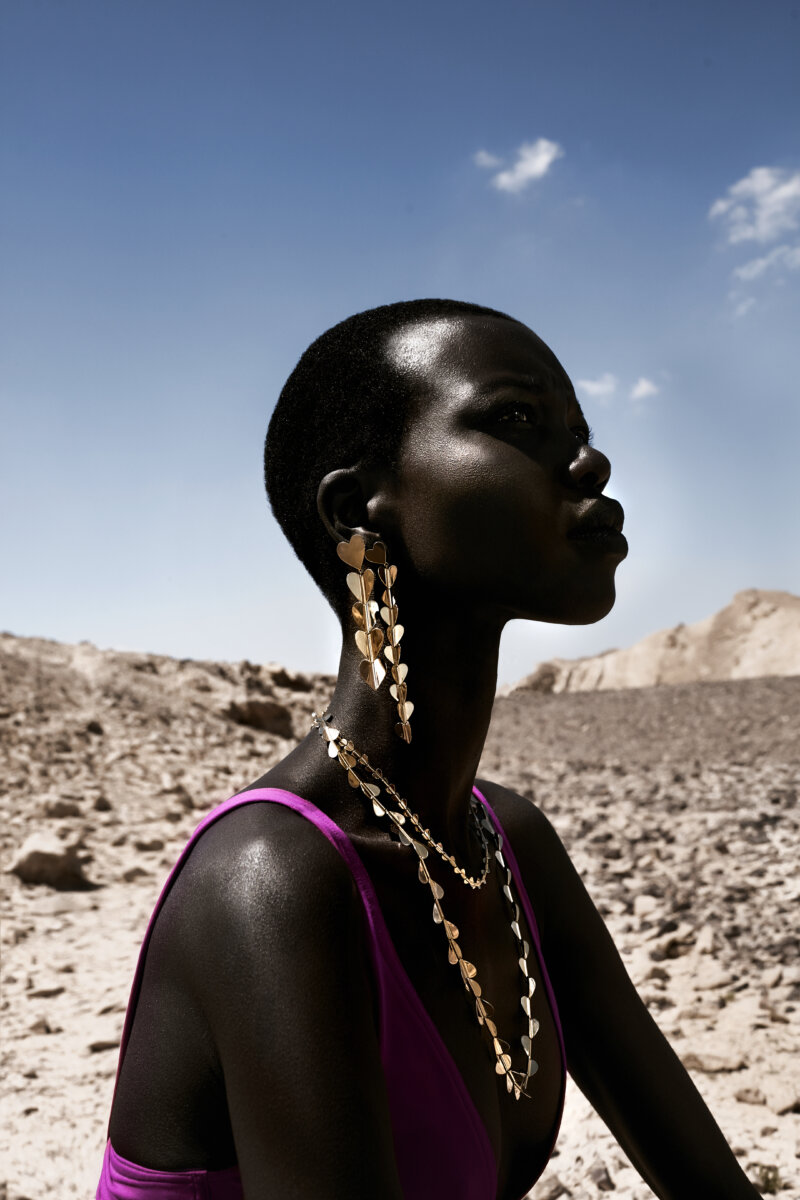 Cadar
Classic and creative, Michal Cadar brings the motifs of her CADAR collection into gold chains handcrafted in New York and Italy. Sculpted hearts with angled sides fly around the Wings of Love necklaces. Playful lariats composed of slinky snake chains have a crocodile on the clasp.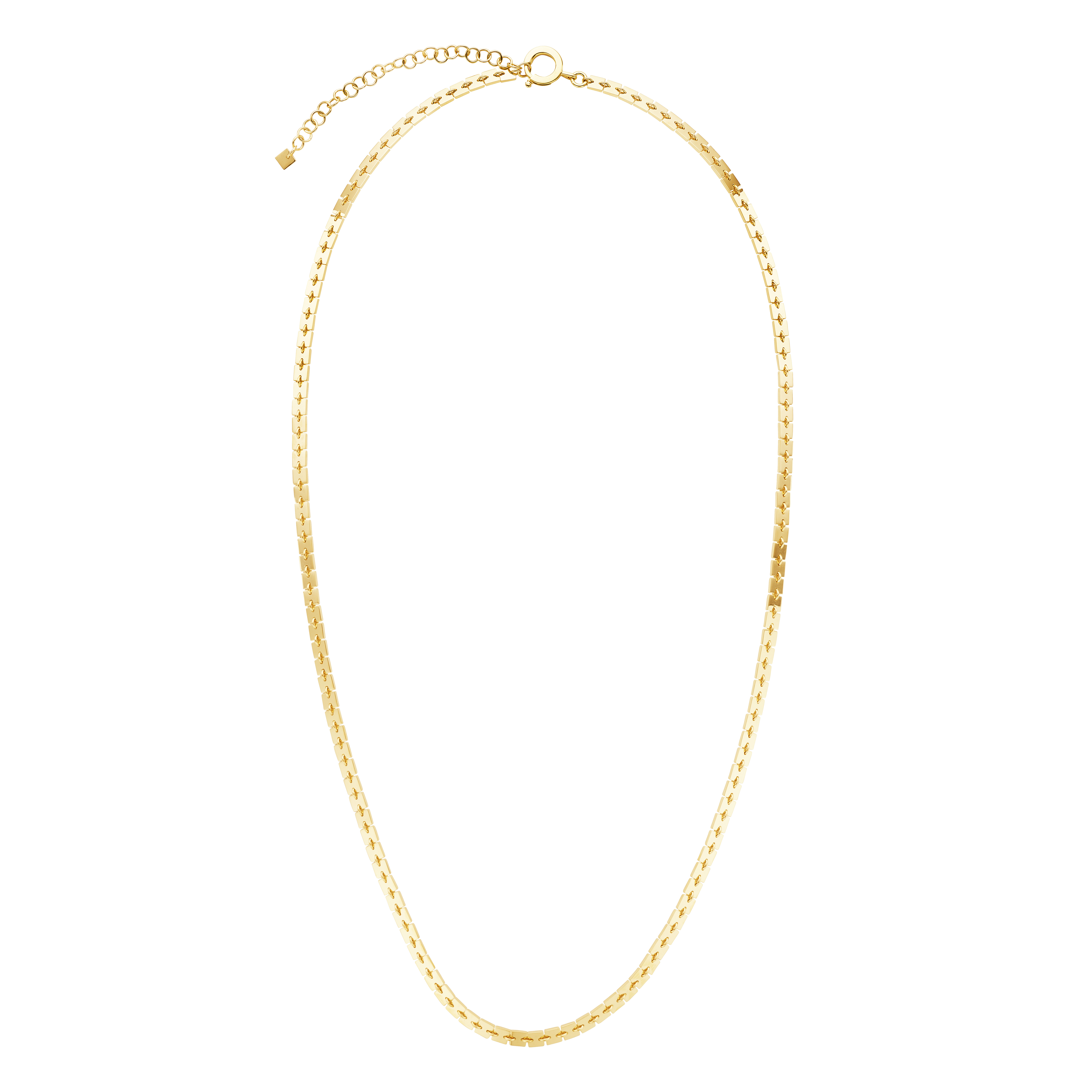 On the simpler side of the collection, the Foundation chain is an eye-catching design of flat square links. The gold ball Psyche necklace may function as a wardrobe basic, but it has an elaborate source of inspiration. The connection between body and soul, in theory linked by the spinal cord, was the idea behind the jewel.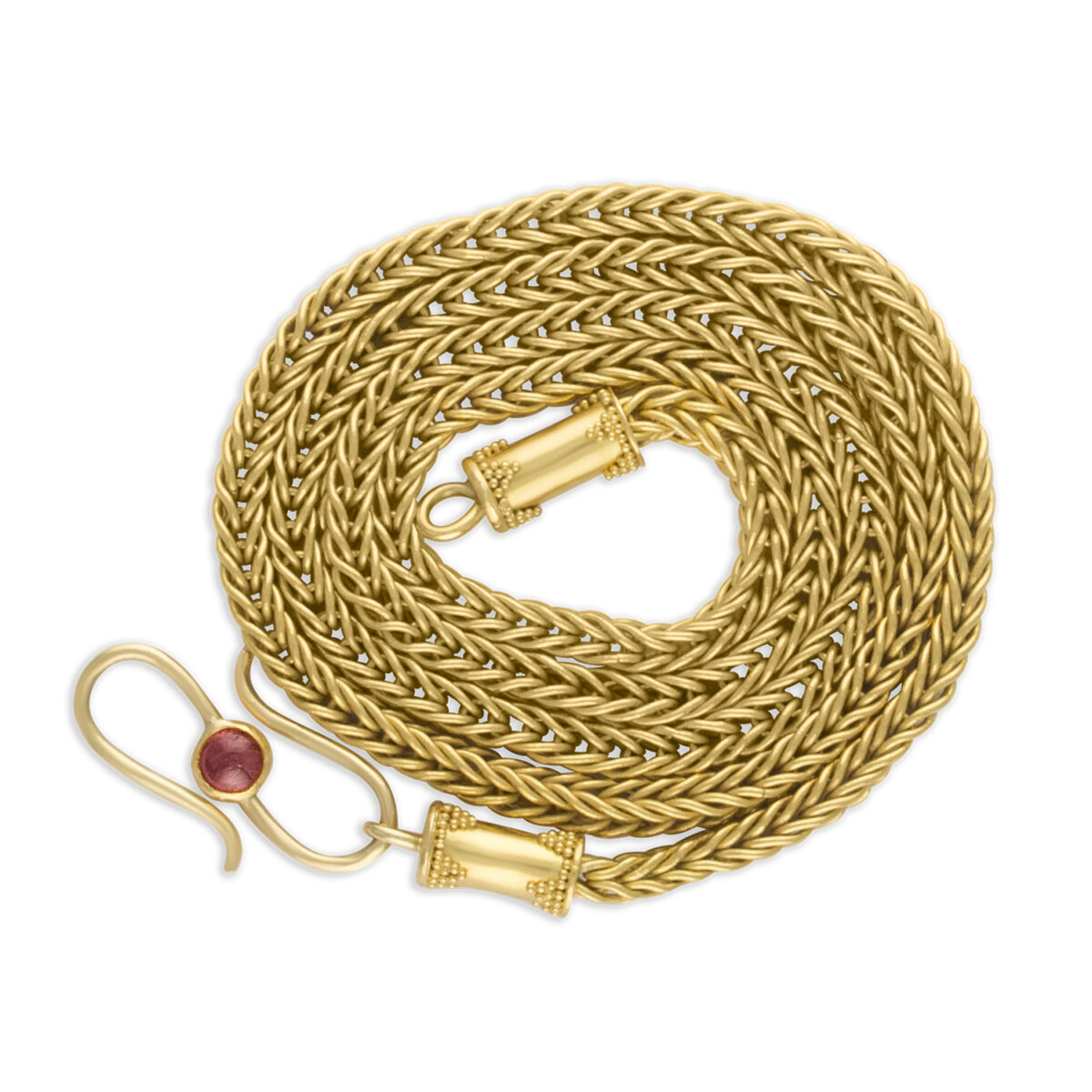 Prounis
PROUNIS designer and craftswoman extraordinaire, Jean Prounis doesn't just study and take design cues from classical Greek jewels, many of her chains are made in the same way they were in the past. "Our chains are made from hand-pulled 22-karat wire that we alloy in our studio, form into coils, then weave or link to the design at hand, using ancient gold-smithing techniques," explains Jean.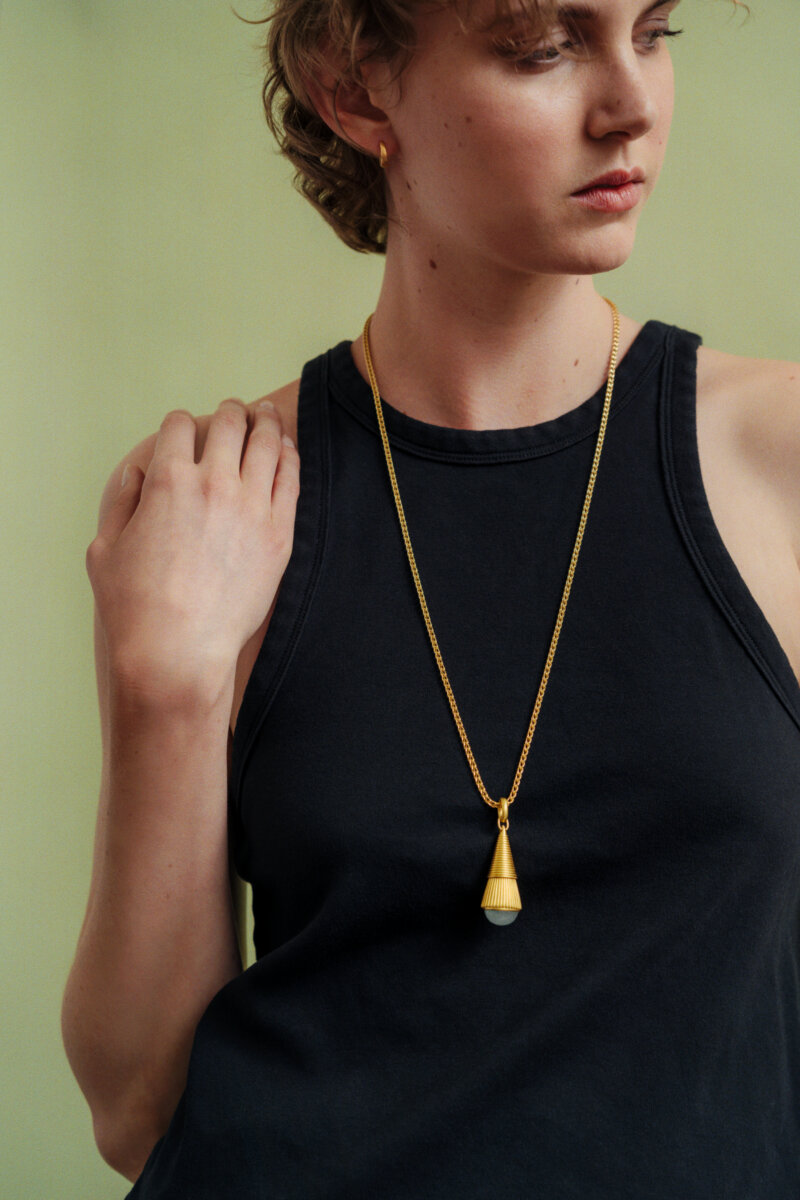 Other chains in the New Yorker's collection are made in Italy. "We work with a family business that uses antique Italian chain-making machines to our specifications that we then ornament in our studio with our signature clasps that reference antiquity, such as our Fibula and S-shaped clasps."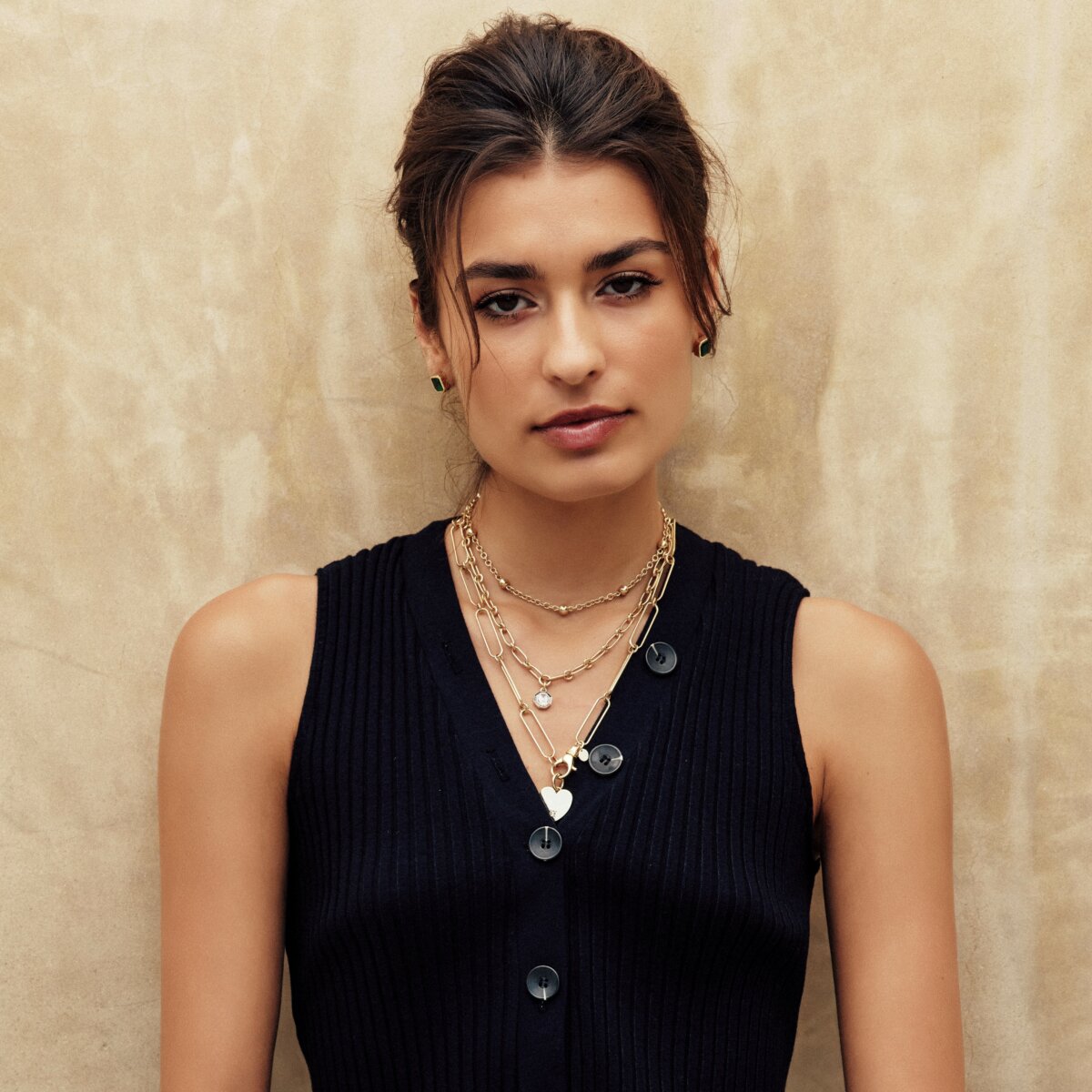 Single Stone
Everything from Ari and Corina Madilian's SINGLE STONE is made in Los Angeles and has a romantic vintage vibe including the gold chains. The lyrical quality of 19th century designs permeates the large loops of the Single Stone Club Necklaces. They pair perfectly with a locket or symbolic pendant.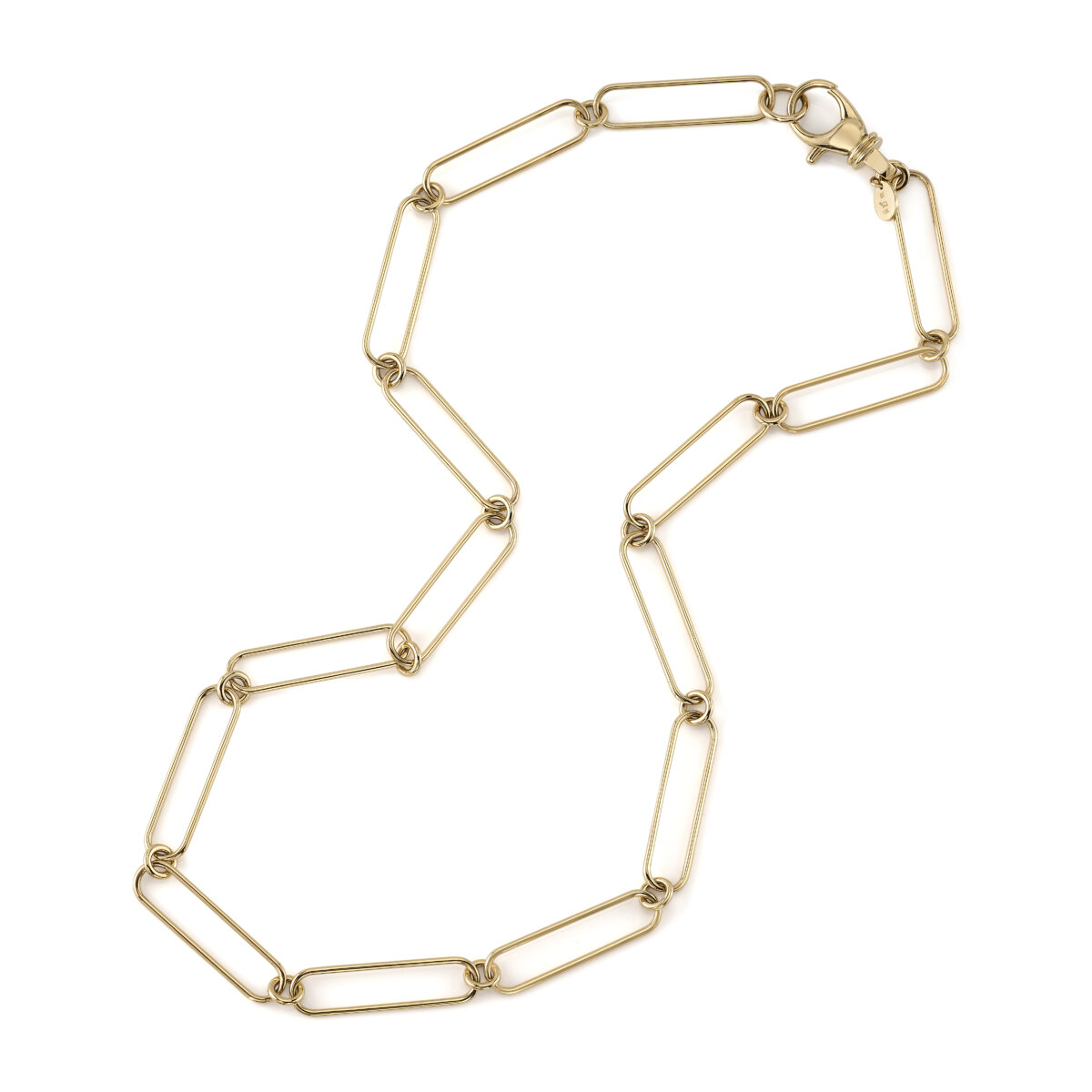 Divine variations on the uber popular paperclip chain that look as though they might have belonged to the stylish and sexy Lady Chatterley can be found in the collection. There are also delicate understated styles. The Dash Chain with diamonds is the kind of jewel you put on and never take off.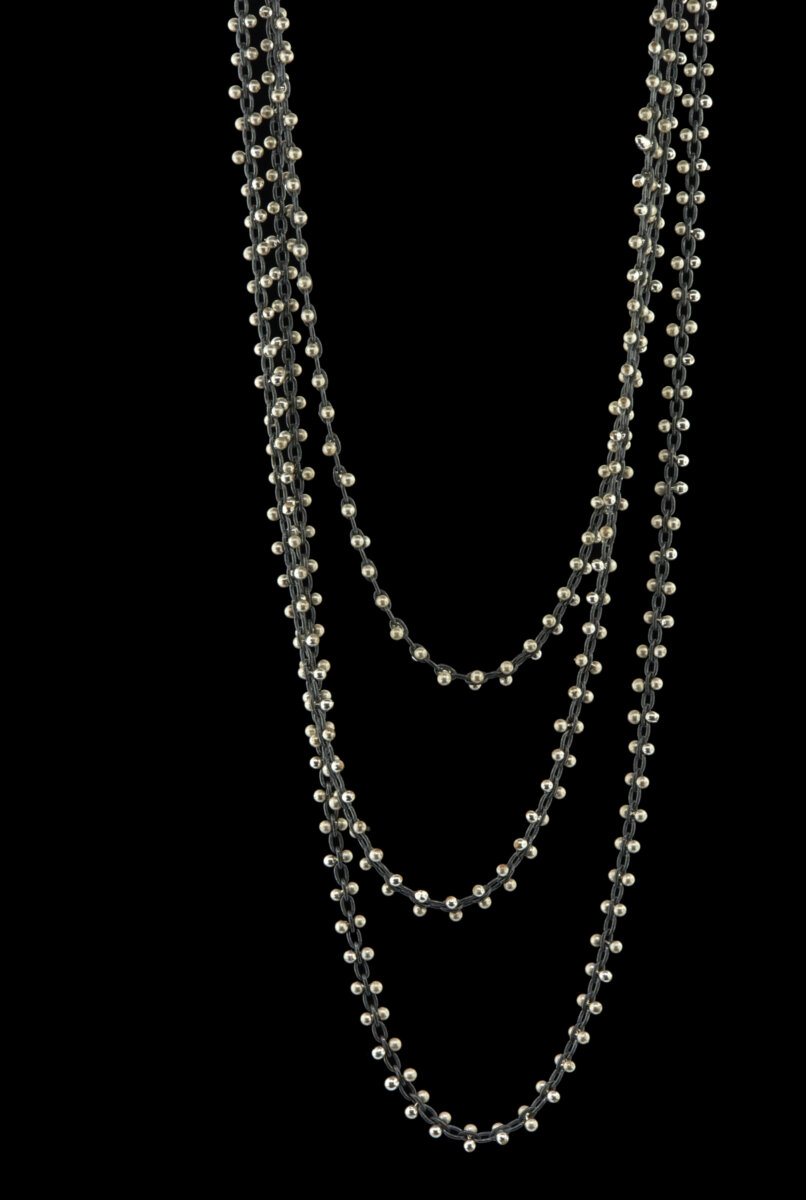 Ten Thousand Things
Ron Anderson and David Rees of TEN THOUSAND THINGS bring all their design ideas into chain necklaces. Granulation from the ancient Roman jewelry designs they adore are reimagined in the little gold beaded chains that employ a similar technique. There is also woven work that's an echo of the classical foxtail styles with a contemporary spin on the stone setting.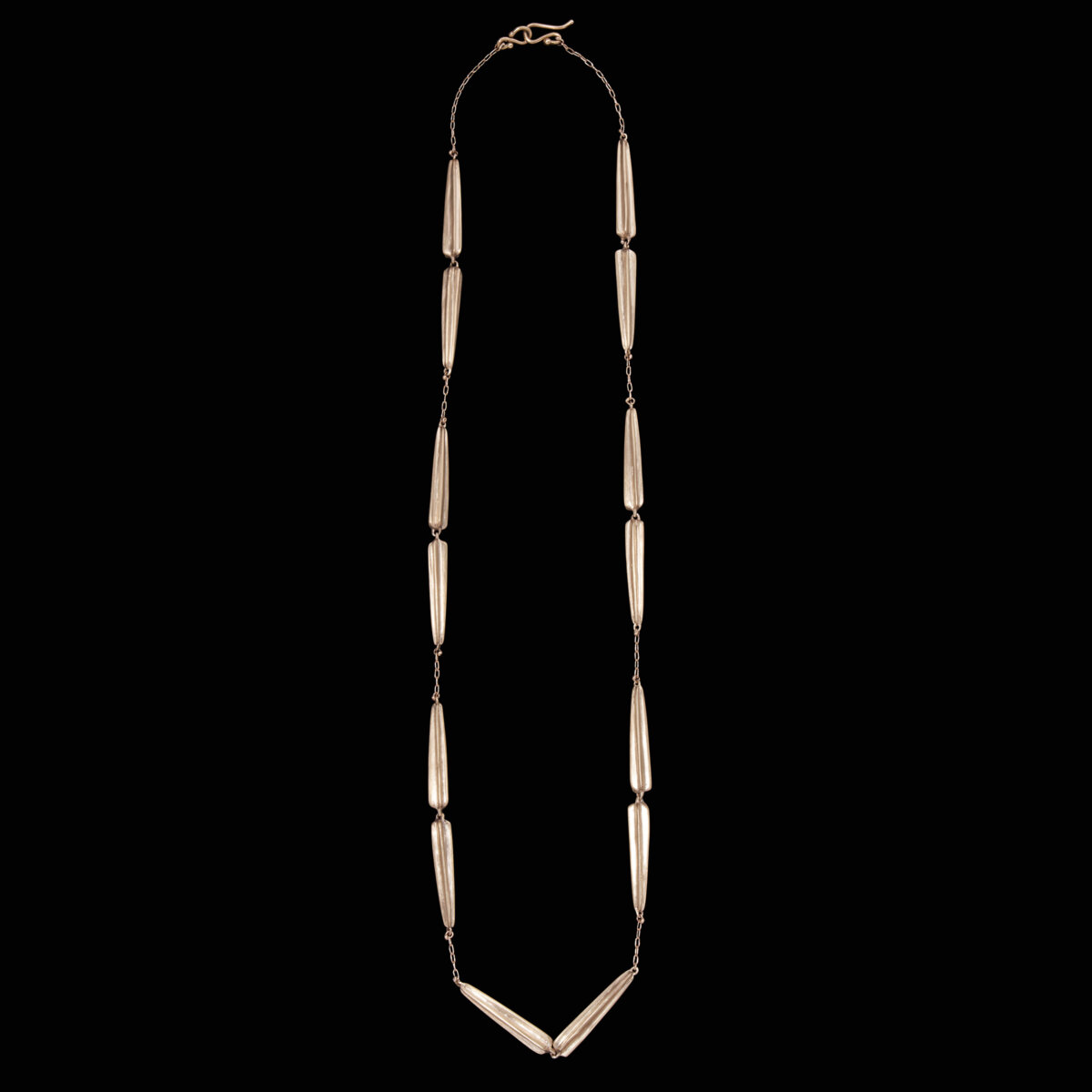 A silhouette from Victorian jewels becomes a modern look on the workbenches of Ron and David who craft all of the designs in their New York City studio. They transform stylish peacock feather motifs into minimalist sculptural shapes. There are no simple chain links at Ten Thousand Things. Their links are cool chunky uneven forms.
The Founder and Editorial director of the online fine jewelry magazine The Adventurine, Marion Fasel is as well known for trend forecasting as her comprehensive knowledge of jewelry history. Her tenth book on 20th century jewelry design B is for Bvlgari: Celebrating 50 Years in America was published on December 16.